Oprah Winfrey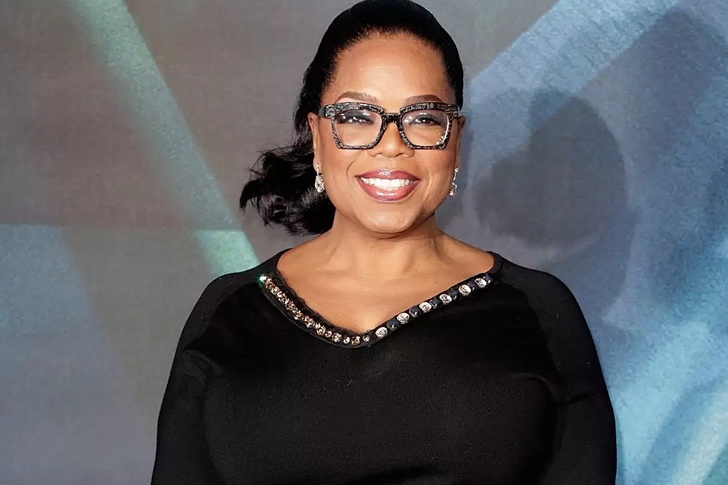 Life hasn't been easy for Oprah Winfrey, but she made it through the detours and roadblocks along her way. Now dubbed as the "Queen of All Media," Oprah showed us she didn't need a king to achieve what she has now. Not that we're questioning her long-term relationship with her partner Stedman Graham, it's just that marriage isn't an option for the 66-year-old talk show host.
Oprah has been vocal that she doesn't want to get married and that her career is her priority. Looking at the empire she has built, what more could she ask for? Oprah is North America's first black multi-billionaire, and her net worth is now $3.5 billion. With that amount, she probably has many financial advisors to guide her.
Diane Keaton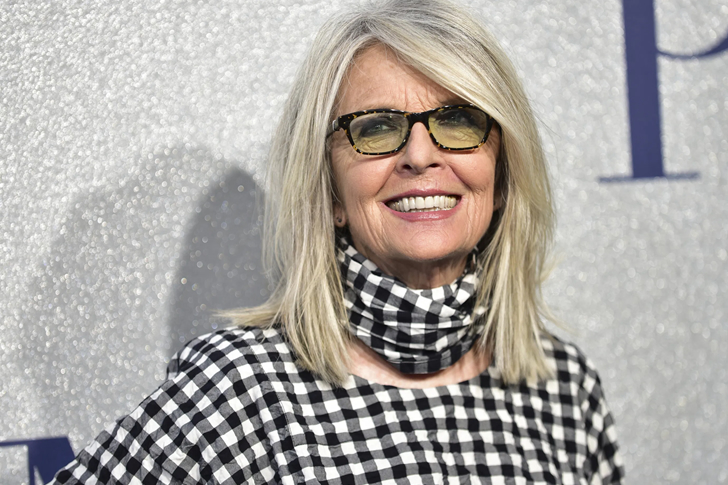 Diane Keaton can be considered as one of Hollywood's most elusive bachelorettes. Known for her idiosyncratic personality and style, Keaton is a successful Academy Award and Golden Globe Award winner for performances in films like The Godfather series, Play It Again, Sam, and Annie Hall.
The role was specifically written for Keaton, which can be seen in her performance. However, to avoid being typecast, she branched out to more dramatic roles in films like the Interiors, Reds, and Something's Gotta Give.
Her personal life is almost as storied as her film career, with former beaus such as Woody Allen, Warren Beatty, and Al Pacino. Now that she's getting older, Keaton remains adamant about not using marriage as an insurance plan and happily stays single with her adopted children.
Sheryl Crow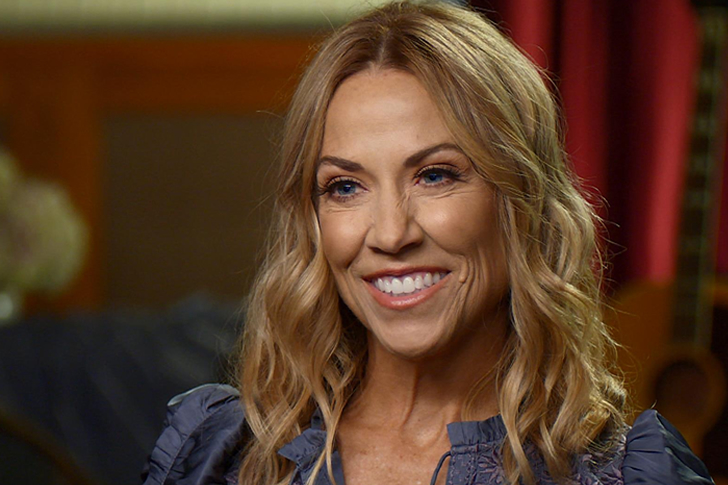 Sheryl Crow is a known voice to many. She's an American singer-songwriter with ten studio albums with songs incorporating many genres. Like a smart financial advisor, she doesn't put all her eggs in one basket and has since explored acting in shows like 30 Rock, Cougar Town, and Cop Rock.
Her career started way back in the late '80s and has since grown and changed over the decades, much like her personal life and relationships. In the '90s, she dated Eric Clapton, her senior of 17 years. After Clapton, she dated Owen Wilson, for whom she wrote Safe and Sound and other songs. Her last beau is Lance Armstrong. They were engaged at one point in 2005 but broke up in 2006.
Goldie Hawn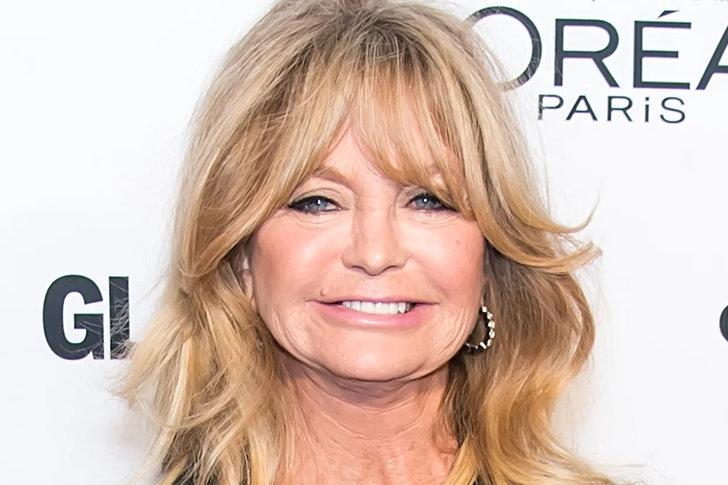 Goldie Hawn has a career that spans over sixty years, starting in the 1960s when she appeared in the Rowan & Martin's Laugh-In television show before making it big as a Golden Globe Awardee of the Best Supporting Actress award for her performance in the film, Cactus Flower.
Although she doesn't take as many projects as before, Goldie Hawn remains to be an institution in Hollywood with films like Private Benjamin, Overboard, and Bird on a Wire. Her storied career is almost as storied as her personal life. Unlike younger actors and actresses in this list, Hawn has made her investments in marriage twice – with Gus Trikonis and Bill Hudson.
Currently, she's with Kurt Russell, who she has been with since 1983 but still hasn't tied the knot with.
Jon Hamm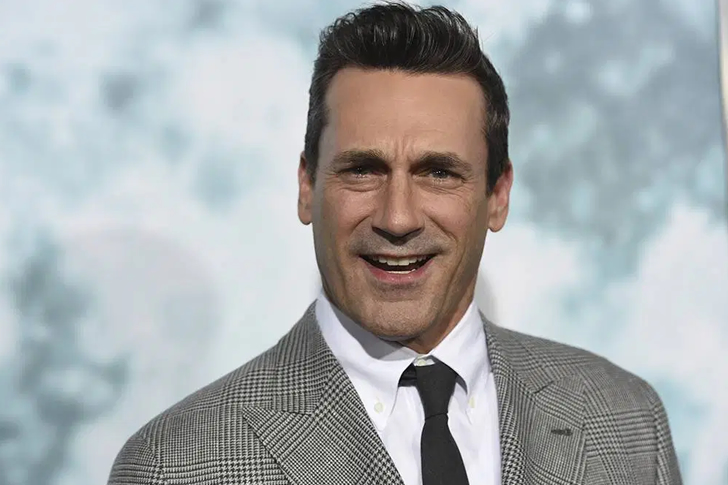 Jon Hamm may not be as dapper as his on-screen character after all. Best known as Don Draper from the AMC television drama series, Mad Men, Hamm took a while before coming to his big break. He started in the mid-'90s with small roles in TV series like Providence, The Division, and What About Brian.
Although this may be, it seems that he made investments in his skills thus landing the role of Don Draper for which he won Best Actor. However, it seems that fame took its price. He broke up with his long-term girlfriend, Jennifer Westfeldt, after almost two decades of being together.
However, who knows? Maybe his big break in love is just around the corner!
Matt Dillon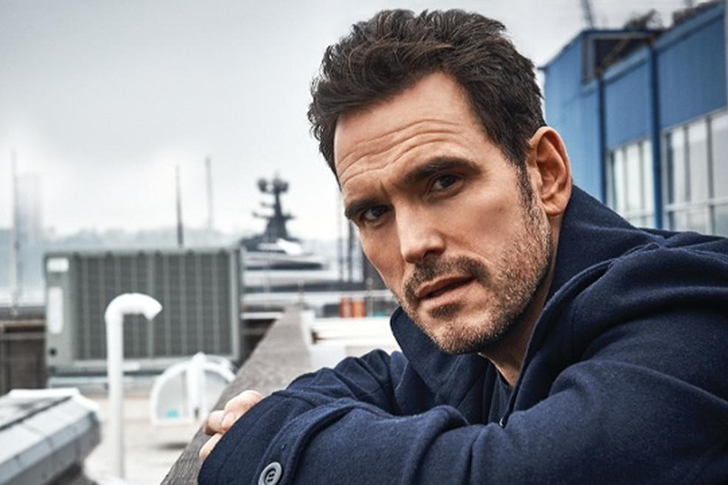 Matt Dillon has a career spanning more than three decades. He got his start as a teen idol in a film entitled Over the Edge, which was succeeded by a successful streak of other movies. He's made investments in the industry with landmark films like On the Road and There's Something About Mary.
Most of his relationships were known to the public but he still hasn't tied the knot with any lucky lady. However, one of the most well-remembered of his affairs is his relationship with Cameron Diaz back in the '90s. They met when they were shooting different films in Minnesota. According to an interview with Rolling Stone, Matt said that it was long-distance that eventually ended their relationship.
Naomi Watts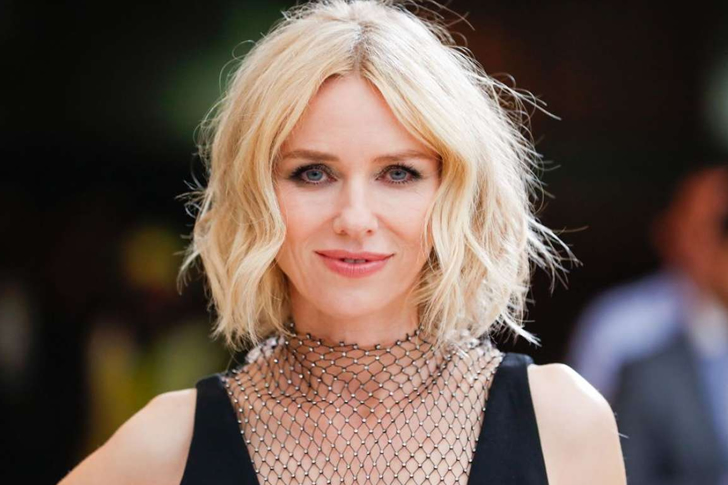 Sometimes, serious long-term relationships still don't end in marriage. Whether it's a personal choice, a matter of finances including cash loans and investments, or what-not, some people just don't prefer getting married.
The case may be applicable to Naomi Watts. The beautiful and talented British actress was in a long-term relationship with fellow actor, Liev Schreiber. The couple were together for eleven years and have two children together. Luckily, Watts and Schreiber remain to be friends and continue to co-parent their children peacefully.
Since the split, Naomi continues to produce beautiful films such as The Glass Castle, Luce, Twin Peaks, and the Divergent franchise. She also continues to be an active ambassador for the Joint United Nations Programme on HIV/AIDS.
Lady Gaga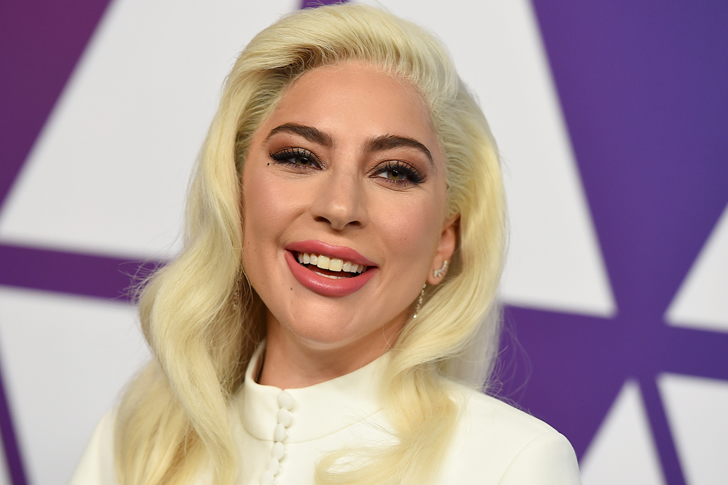 This lady can really do it all. Given the number of songs and choreographies taking up her time, she still finds herself in serious relationships. As a matter of fact, she even met one of her former boyfriends on the set of a music video of one of her songs. She met Taylor Kinney in July 2011 and was, at one point, engaged to him.
She publicly spoke about their relationship in the documentary of her career, Gaga: Five Foot Two. After her break up with Taylor Kinney, Lady Gaga next felt the electricity of true love with Christian Carino. They were engaged as well but they broke it off back in 2019. Rumor has it, the reason behind the breakup was Bradley Cooper, Lady Gaga's co-star from Shallow.
Kylie Minogue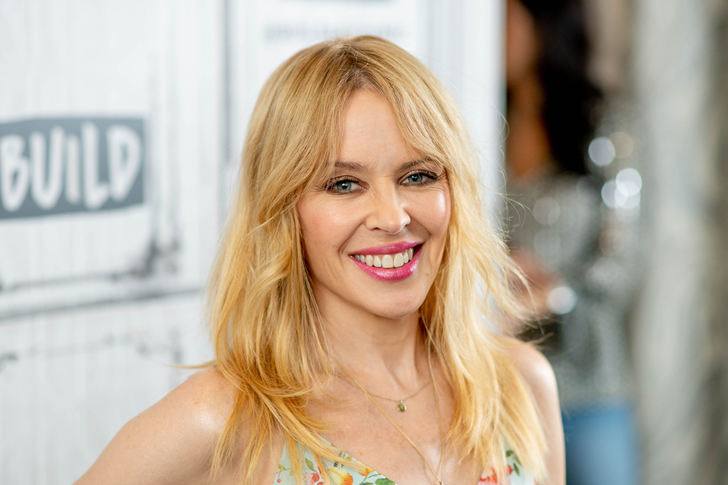 Kylie Minogue is referred to by the European press as the Princess of Pop. She's been in the industry with hits such as I Should Be So Lucky, and Hand on Your Heart. Her hard work and talent have won her different awards such as a Grammy, a Brit, and seventeen ARIA Music awards.
She's also a cancer survivor. While she has the income to pay for her treatment, it's best to assume that she also had her insurance to alleviate the bills. Given her battles and victories, it seems that marriage won't be one of them.
Kylie claims that she's not the type to get married but this doesn't mean that she didn't have long-term relationships. At one point, she was dating Joshua Sasse.
Lucy Liu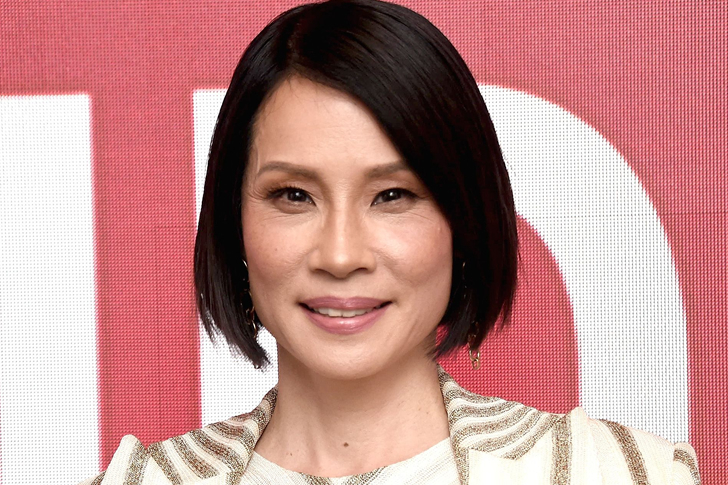 It seems that at one point in time, every young boy and man had a crush on Lucy Liu. As one of Charlie's Angels, she played the role of Alex Munday. Another one of her iconic roles is Ren Ishii in Kill Bill. Aside from being a multi-awarded actress, she also made investments in films that she directed. Some of her works as a director include Meena and episodes for television shows such as Why Women Kill, Luke Cage, and Graceland.
Ever since her break up with none other than George Clooney, one of the most popular actors of all time, Lucy Liu hasn't been with anyone since. She's continued to be active in the industry with a Netflix film, Set It Up, while raising her child born through a surrogate back in 2015.
Owen Wilson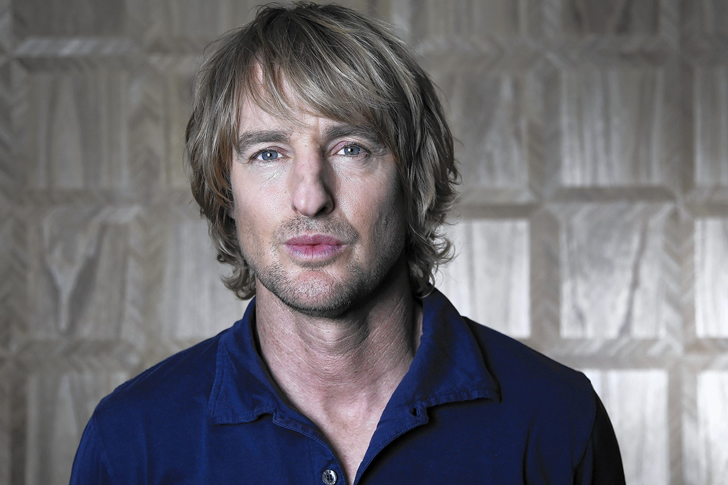 The 51-year-old actor is one of the most recognizable faces in Hollywood and one who is also good-looking. If you check his dating history, you'll find several ladies that were interested in him. In fact, he had a few high profile romances back then. However, Owen Wilson doesn't want to be married…yet.
Well, the Wedding Crashers and She's Funny That Way actor seems to be enjoying the single life. We're not sure if there will really be no wedding bells for Wilson in the future because, in the meantime, he's focusing on his career. He recently landed a leading role credit in the 2021 film, Marry Me – oh, what an irony!
Charlize Theron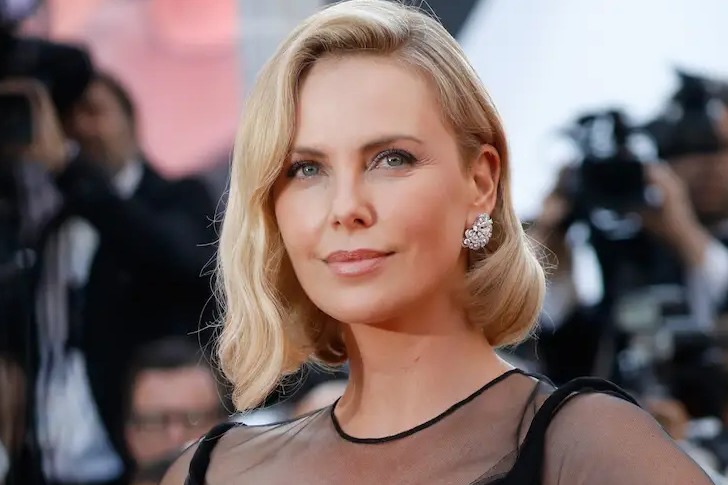 We can call Charlize Theron the modern "blonde bombshell," and as of now, she doesn't have any plans of becoming a bride. Theron actually revealed, on multiple occasions, that marriage isn't for her. She dated fellow actors Sean Penn and Stuart Townsend years ago, but for now, she appears to be happy on her own.
Being one of the world's highest-paid actresses, the 45-year-old star is known for her films Atomic Blonde, The Italian Job, and The Old Guard. As of date, her extensive work in the film industry has garnered her 39 award wins and 100 nominations. Aside from acting, she made investments in a film production company called Denver and Delilah Productions back in the early 2000s, which produced some of her films like Long Shot and Dark Places.
Kourtney Kardashian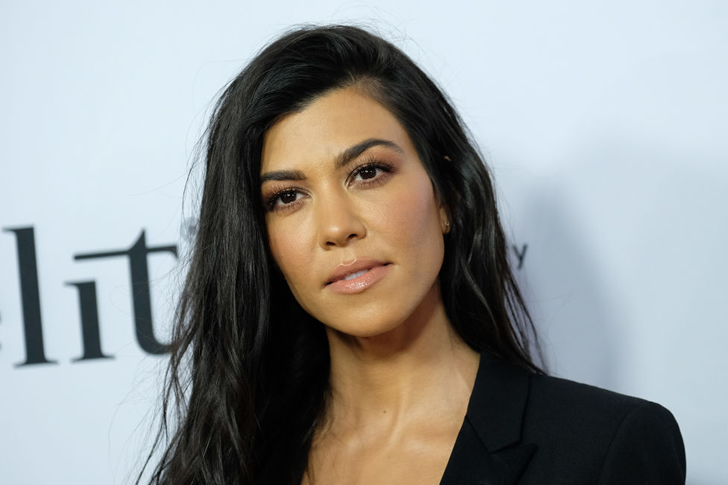 Kourtney Kardashian seems to have no plans on getting married – not only with socialite Scott Disick but with any guy out there, too. Looking at her dating portfolio, it seems that Disick was the only guy she's been with – although, we're not entirely sure about it – in the last decade.
But did you know Disick almost popped the question to her back in 2011? Yup, the 37-year-old media personality reportedly bought an engagement ring. However, when he asked Kardashian's opinion on matrimony, she responded that she doesn't want to change things between them since they're both happy. Poor guy! But until now, the two are in an on-again, off-again relationship, to the degree that many people want them to finally tie the knot.
Tyra Banks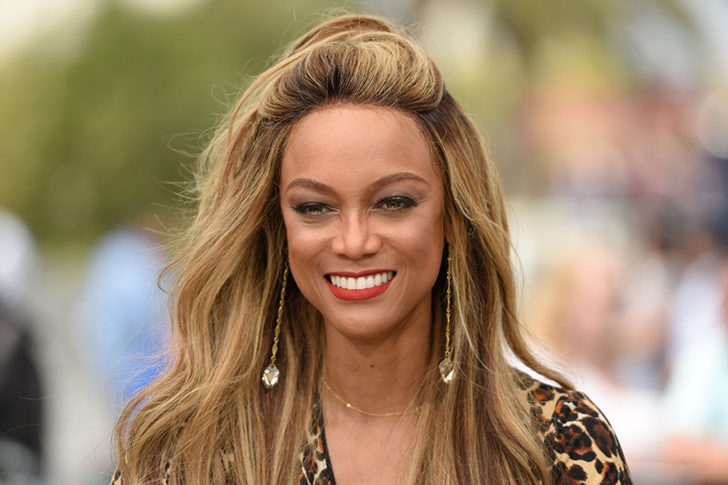 An epitome of a strong and independent woman, Tyra Banks has got it all. With her beauty, talent, and personality, you might think that she has a long list of relationship history, but she has only dated Norwegian photographer Erik Asla back in the 2010s. The two eventually broke up in 2017.
But this America's Next Top Model host doesn't close her doors to the possibility of marriage. It's just that she was taught by her mother not to wait for some prince to sweep her off her feet. True enough, she enjoys her single status and being a single mom to her baby boy. Banks' career is also steady and successful, and she even attended the Harvard Business School for a non-degree certificate program.
Leonardo DiCaprio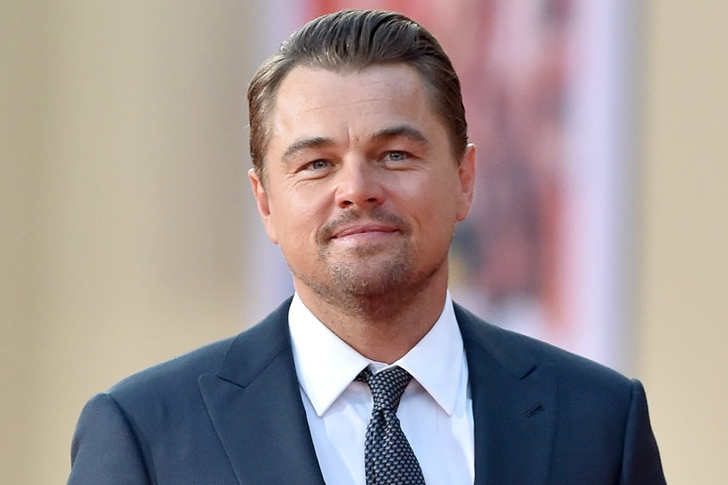 The entire Hollywood has waited a long time for this superstar to get hitched. He has been in numerous high profile relationships with top fashion models. Yes, he likes dating models. So if you're not one, then it's probably time to move on. Back to Leo, he has dated Gisele Bündchen, Erin Heatherton, Toni Garrn, Bar Refaeli, and more.
But we're not assuming Leo is choosy when it comes to selecting a spouse. Maybe he's just not ready for a serious commitment, given his uber hectic schedule and lifestyle. The 45-year-old actor probably just wants to enjoy life, and it appears that he isn't a lonely man despite not having a wife by his side. As long as he's happy, that's insurance for his fans that he's living the life.
Marisa Tomei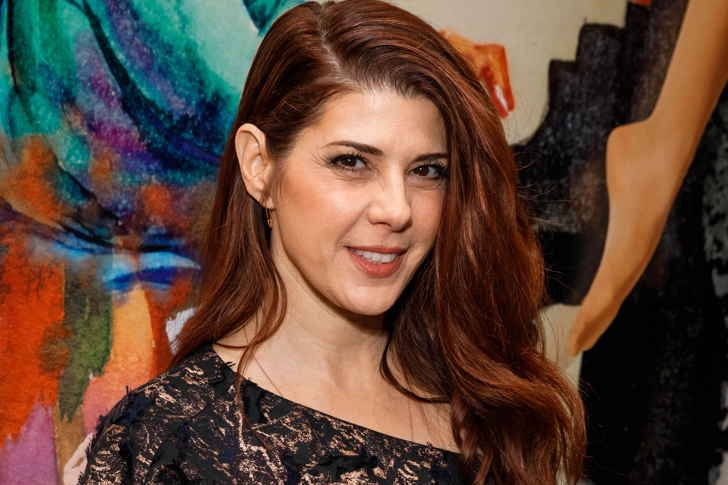 For the older audience, Marisa Tomei is best remembered as Mona Lisa Vito from the American comedy film, My Cousin Vinny. Before pursuing acting, she tried to get her degree from Boston University. However, passion won out and Marisa Tomei tried her luck in Hollywood, landing her first role as Maggie Lauten from A Different World, followed closely by My Cousin Vinny for which she was awarded the Best Supporting Actress.
Things went on spectacularly for Tomei for decades, even until now as she's cast as Spiderman's aunt, May Parker. As for her dating history, it's long been in the public eye much like a house's roofing.
She has dated famous men like fellow Marvel universe actor, Robert Downey Jr., Lenny Kravitz, and Christian Slater.
Robin Roberts
Known for her strong persona on television, Robin Roberts has earned a reputation for being straightforward and outspoken. The Good Morning America newscaster began her career as a sports anchor for local radio stations after she graduated cum laude with a communication degree from Southeastern Louisiana University. Today, she has become one of the viewers' favorites.
Many people look up to her, especially after she battled cancer. But the woman who stayed by her side through it all is Amber Laign. Robins and Laign have been together since 2005, and despite being together for 15 years, they live in separate homes. We're not sure what their agreement is, but it seems that Robin is never tying the knot.
Jake Gyllenhaal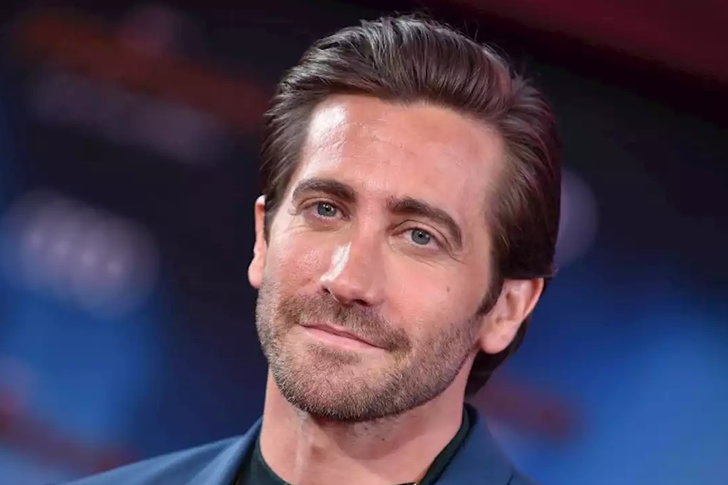 Another actor who doesn't mind being single is Jake Gyllenhaal. But take note, he isn't closing the doors to his heart. It's just that he hasn't found the "right one" yet. He's such a romantic guy, don't you think? In an interview, he said, "I believe when you meet somebody right, it will be right, and you will stay there." Well, Jake, we believe in that, too!
Anyway, his famous exes include Taylor Swift, Kirsten Dunst, and Alyssa Miller. He's now dating model Jeanne Cadieu. We hope he finds the right one as we can't wait to witness another grand Hollywood wedding. He's only 39 years old, and we still think he has plenty of time. To his credit, Gyllenhaal doesn't seem to be in the rush. Indeed, true love is worth the wait.
Jamie Foxx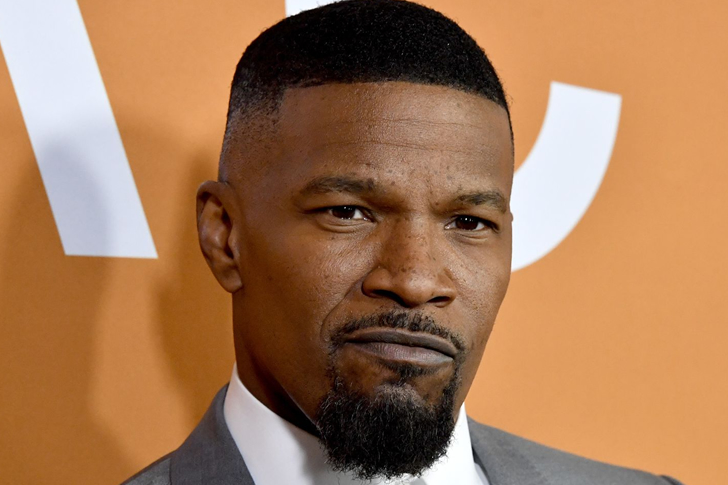 American actor, comedian, singer-songwriter, and record producer Jamie Foxx is back on the market. After his split with actress Katie Holmes, he decided to focus on his flourishing career. As a matter of fact, Foxx is busy with his three upcoming films All-Star Weekend, Geechee, and the sequel to Spider-Man: Far From Home.
What also keeps him busy is his family life. The 52-year-old actor has two daughters: Corinne and Annalise. These two lovely ladies keep their dad company in the ups and downs of life. Foxx once said in a statement, "I don't know if I'm built for marriage." We felt that, and we know it's never too late for him. He will surely reap from his investments in love someday!
Shakira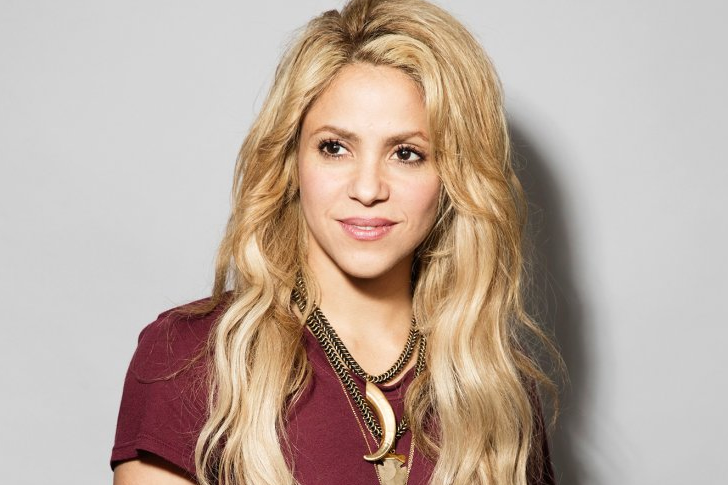 Her angelic face and fiery performance brought electricity on stage and in the heart of the Spanish footballer Gerard Piqué. The Colombian singer Shakira is blessed in so many ways. Her two-decade career garnered her three Grammy Awards and seven Billboard Music Awards, among many others. Not only that, but she is also gifted with two kids with Piqué.
The couple has been together for nine years now, and you might ask, why aren't they married yet? As far as the singer is concerned, their commitment to one another doesn't have to be on paper. According to her, she's "semi-married." With that said, if it comes, it comes. The next time we're writing about her, we hope that we will be calling her Mrs. Piqué.
Chelsea Handler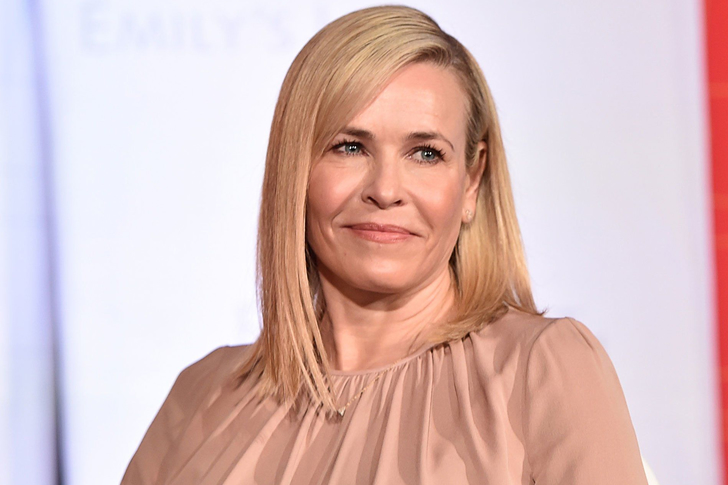 Born in New Jersey, Chelsea Handler dreamed of becoming an actress as a child. At age 19, she moved to L.A. and pursued acting while waitressing to support herself. Fast forward to some years later, she has evolved into one of the most sought-after television hosts and comedians. Handler was also included in Time Magazine's list of 100 Most Influential People In The World.
With her current standing in Hollywood, one might easily assume she has no time for love. But the funny lady has actually dated a few personalities -American rapper 50 Cent included. Although it's all in the past, we think that the 45-year-old is ready for love anytime. She might not be outspoken about marriage, but it's something that will definitely gas up her life when the time comes!
Matthew Perry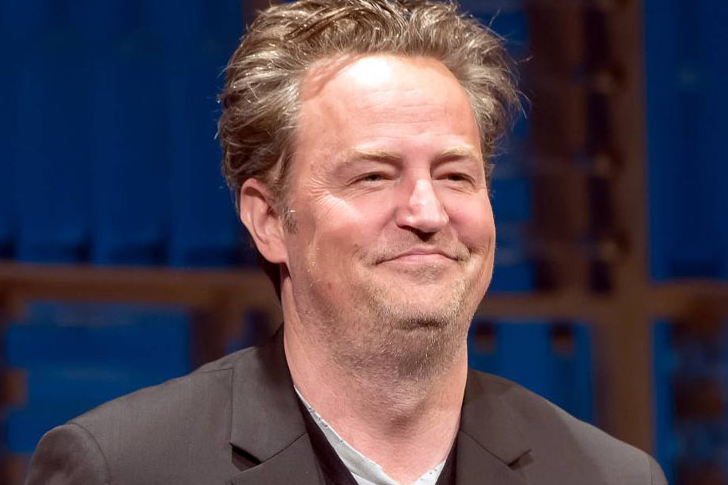 We may know him as the world's best husband to Monica Geller in the hit sitcom Friends, but actor Matthew Perry is currently single in real life. The comedian turned executive producer was once in a relationship with actress and model Lizzy Caplan, but their romance went down the drain in 2012. But career-wise, he continued to make it big in the entertainment industry.
His role as Chandler Bing in Friends etched his name in Hollywood, and decades after the show ended, his degree of fame never dwindled. He became a producer, screenwriter, and playwright, and one of his works is the sitcom, Mr. Sunshine. While Perry's super busy in his career, we hope he finds time for new love.
Lauren Graham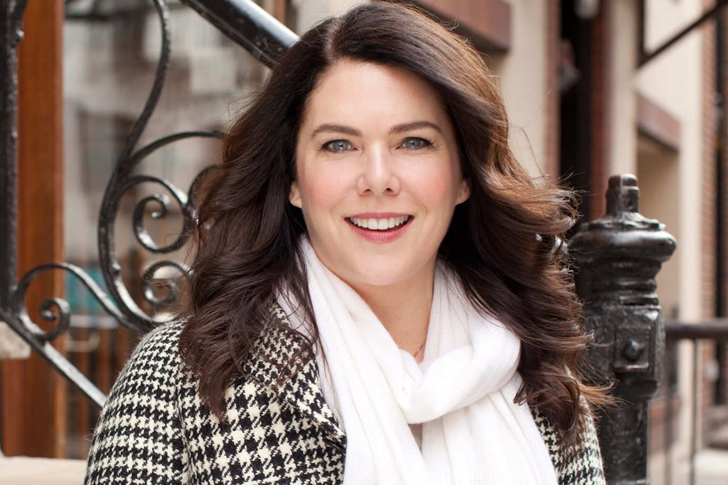 If you're a fan of the comedy-drama series Gilmore Girls, then rejoice! This time, we'll be featuring the show's lead actress, Lauren Graham. Graham always wanted to be an actress when she was young and even attended Southern Methodist University to obtain an MFA degree in Acting Performance in 1992. As a bonus, she has also been blessed with a supportive partner, one who understands her acting career.
Since 2010, the 53-year-old actress has been in a relationship with fellow actor Peter Krause. They met on set while filming Caroline in the City in 1995. Now, rumors of them walking down the aisle are appearing. but Graham is neither confirming nor denying the issue. Well, we'll just need to wait and see if they end up exchanging vows.
Joan Jett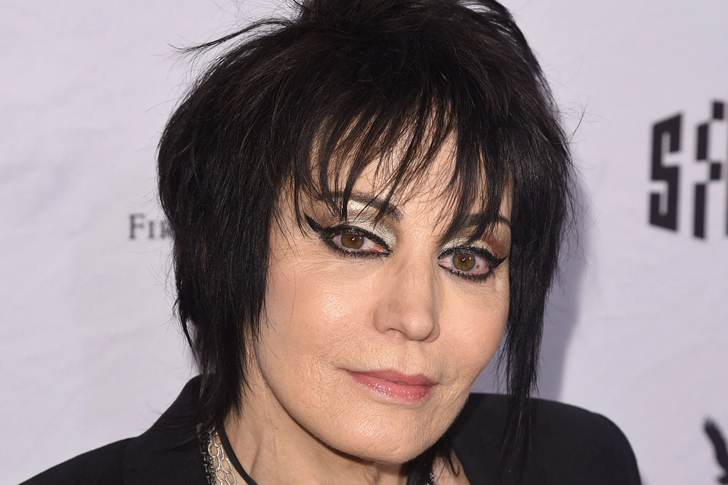 Whether you're a rock music enthusiast or not, you may have probably heard of the band Joan Jett & the Blackhearts. Its frontwoman, Joan Jett, has been dubbed as the "Queen of Rock 'n' Roll." Her notable songs Bad Reputation, Light of Day, and I Hate Myself for Loving You established her career in the music industry.
Jett has been a feminist icon in her entire career, which can be the reason why she has intimidated her suitors. As far as we know, the 62-year-old rock star has never been engaged or married. She also doesn't talk about her private life that much, probably focusing on her career and maintaining her credit score. It also seems like she isn't seeing anyone at present.
Dana Delany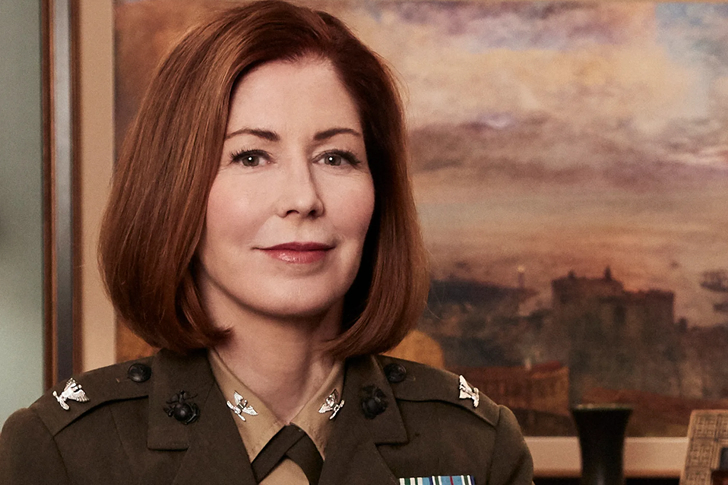 Who would've thought she's now in her mid-'60s? With her golden beauty and friendly persona, she could catch any guy's attention. But Dana Delany has been single for a long time now. She never got married nor had any children, and once said in an interview that "marriage was never a big deal for me."
Famous for her role as Katherine Mayfair on the hit TV series Desperate Housewives, Delany isn't desperate for love in real life. In fact, she doesn't seem to mind being single at all and calls herself "happily unmarried." She added, "I have to admit, the older I get, the more I love my solitude." Well, self-love is also an investment one needs to make to be happy, which is a great message she's sending to the single ladies out there.
Jacqueline Bisset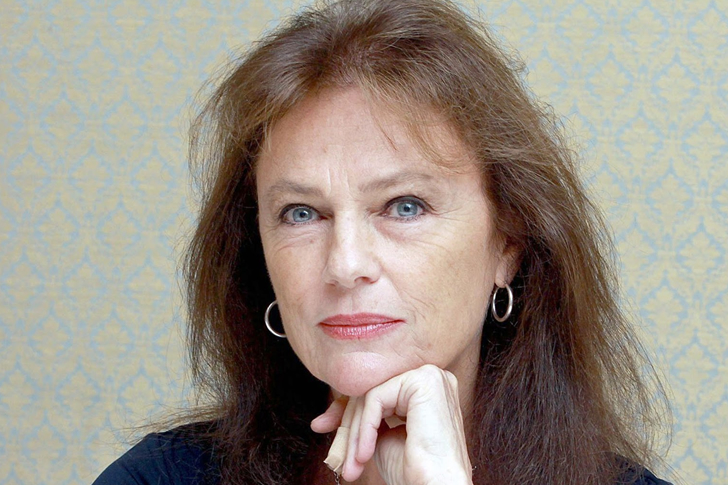 One of Hollywood's most gorgeous women during her heyday, Jacqueline Bisset, still looks feisty and fabulous at 76 years old. Born to a father who was a doctor and a mother who was a lawyer, Bisset chose a different path and followed her dreams of becoming an actress. Her most memorable performances include La Cérémonie, Airport, Rich and Famous, and Dancing on the Edge.
But what Bisset is also known for is the fact that she's still single despite her age. She was never married nor had any kids. However, she had relationships with actor Michael Sarrazin, real estate magnate Victor Drai, and the list goes on. Perhaps, the award-winning actress just wants to embrace the beauty of her solo journey.
Emilia Clarke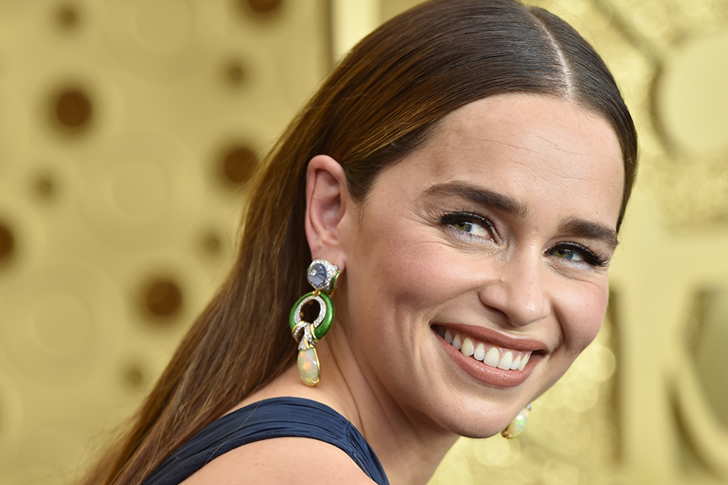 Fans may recognize her as Daenerys Targaryen, Mother of Dragons from the successful TV show Game of Thrones, but English actress Emilia Clarke is not a mom in real life – she's not even seeing anyone at the moment. While the fantasy drama show brought her luck in the world of Hollywood, it didn't bring her any credit in the love department.
To her fans, fret not, because Clarke is still young. The 34-year-old rising star has all the time she needs to gear up in the world of romance. Hailed by AskMen readers as the Most Desirable Woman In The World in 2014 and Esquire's Sexiest Woman Alive in 2015, she'll probably date someone again without us even knowing!
Susan Sarandon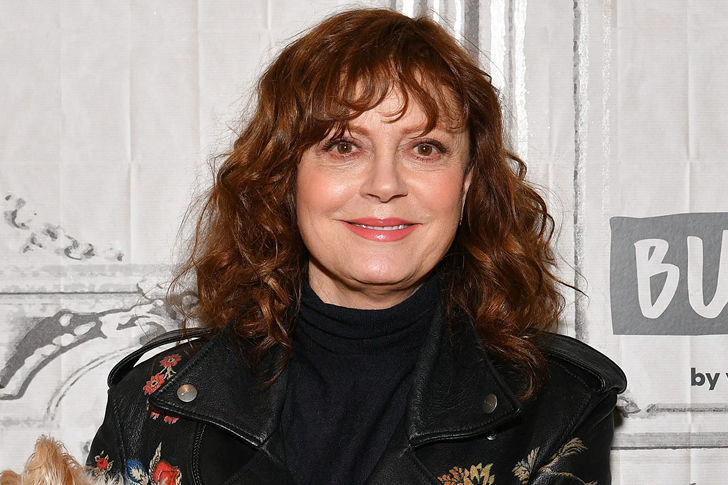 Famous for her roles in The Client, Stepmom, and The Witches of Eastwick, Susan Sarandon entered show business with her then-husband, Chris Sarandon. She attended The Catholic University of America, where she earned her degree in drama. When she was just starting her acting career, she supported herself by working multiple odd jobs like cleaning houses, cutting hair, and working as a switchboard operator.
While Susan became a big hit in Hollywood in the late '70s, unfortunately, her marriage with Chris fell apart. She soon began dating but has never remarried. Now, the award-winning actress is single, and maybe, ready to mingle. She's still active in the entertainment scene, and who knows? Perhaps her new love is just around the corner.
Shonda Rhimes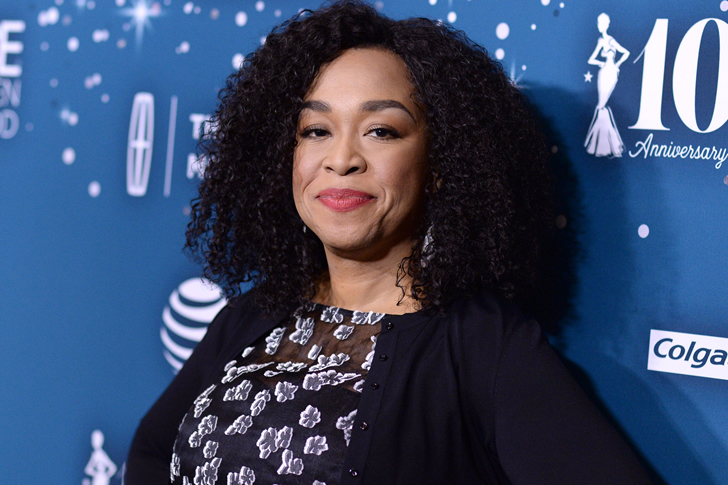 She's the mastermind behind the smash-hit television shows Grey's Anatomy and the thriller series Scandal. She's also the executive producer of the lawyer drama, How to Get Away with Murder. Shonda Rhimes is a renowned personality and is one of Hollywood's most successful showrunners and television producers. She was mentored by another famed TV producer, Debra Martin Chase.
Amid her success, Shonda hasn't found luck in the world of romance – or should we say, she chooses not to date nor get married. During an interview with Oprah, she said, "I don't want to get married at all because I couldn't have the life I've created for myself." The 50-year-old producer is happily single with her two adopted kids and one daughter via surrogacy.
Whoopi Goldberg
A recipient of numerous accolades and movie credits, Whoopi Goldberg, is a living legend in the film industry. Her performances in The Color Purple, Sister Act, Ghost, and A Knight in Camelot won the hearts of the audience. But the real question is, who won Goldberg's heart?
The 64-year-old actress has been married three times, but since 1995, she has remained single. She has stated that she will never remarry, saying, "Some people are not meant to be married and I am not meant to." Goldberg has attempted to date again in the '90s, but she's not seeing anybody at the moment. She dedicates her time to advocate for human rights and has worked with the Alliance of Youth Movements.
Helena Bonham Carter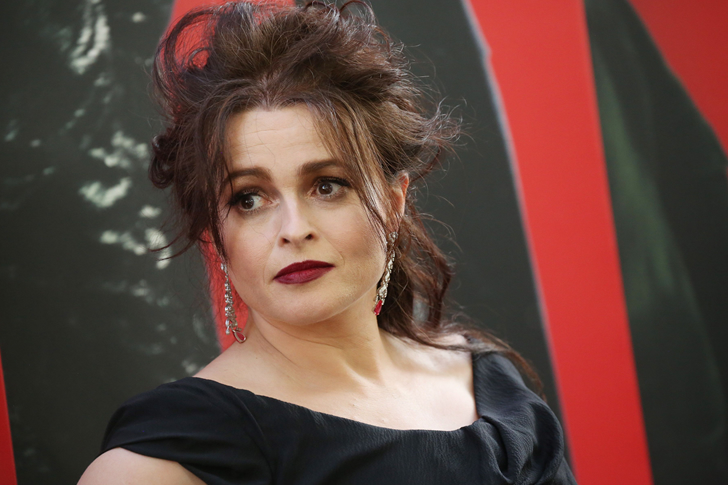 One of the most versatile actresses in the film industry, Helena Bonham Carter, launched her career in the early '80s. Since then, she has portrayed a wide variety of characters, often in the fantasy genre. Moviegoers recognize her as Bellatrix Lestrange in the Harry Potter film series, Madame Thénardier in Les Misérables, Red Queen in Alice in Wonderland, Mrs. Lovett in Sweeney Todd, and the list goes on.
Bonham Carter starred in seven films directed by her former partner and father of her two children, Tim Burton. After calling their attorney to settle things between them, the actress was asked when she'll be dating again. She answered, "I don't plan on marrying or even dating. I feel very self-sufficient at the moment." These are powerful words from a very powerful woman.
Ricky Gervais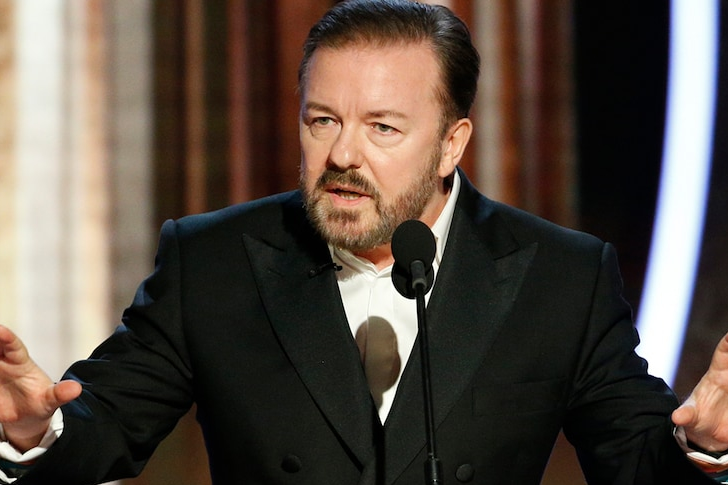 This may come as a surprise to some, but English comedian Ricky Gervais has never been married. According to the 59-year-old funnyman, he doesn't believe in marriage. Don't get him wrong, he's actually in a record-breaking 38-year relationship with novelist Jane Fallon, whom he met while earning his degree in philosophy at the University of London. It's good that they both agree and don't mind that they will never make it down the aisle.
Anyways, Gervais is the creator and executive producer for the Netflix comedy show After Life. He has performed six stand-up comedy tours and has won numerous awards. He also starred in the Hollywood films Ghost Town, For Your Consideration, and the Night at the Museum trilogy.
Eva Mendes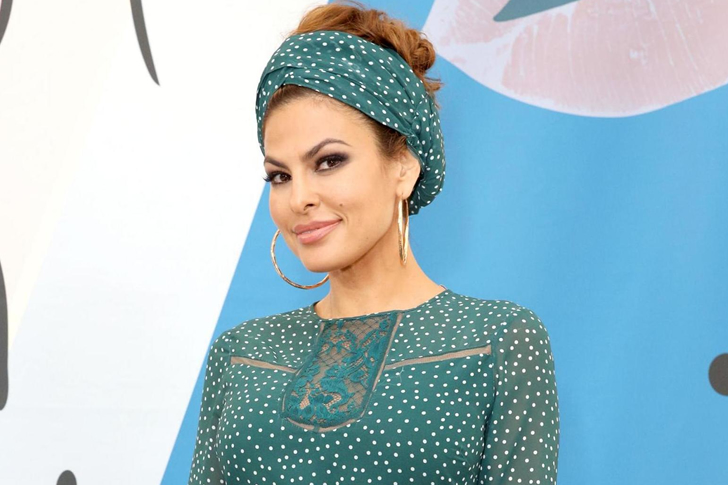 Of course, anyone wants to marry Eva Mendes. Given her Cuban beauty and charming personality, even Ryan Gosling fell head over heels for her. But nope, the question of marriage is not open for both of them. Despite sharing two lovely daughters, Mendes and Gosling are just happy to stay the way they are. The 46-year-old actress once said, "I'm not like anti-marriage or the institution, but I think it's very old-fashioned." Well, we get her point.
Mendes is popular for her roles in Ghost Rider, Bad Lieutenant, and We Own the Night. She also works as a model for brands like Pantene and Calvin Klein. Recently, Mendes launched her business investments in a clothing line, bed linens, and dinnerware.
Susan Boyle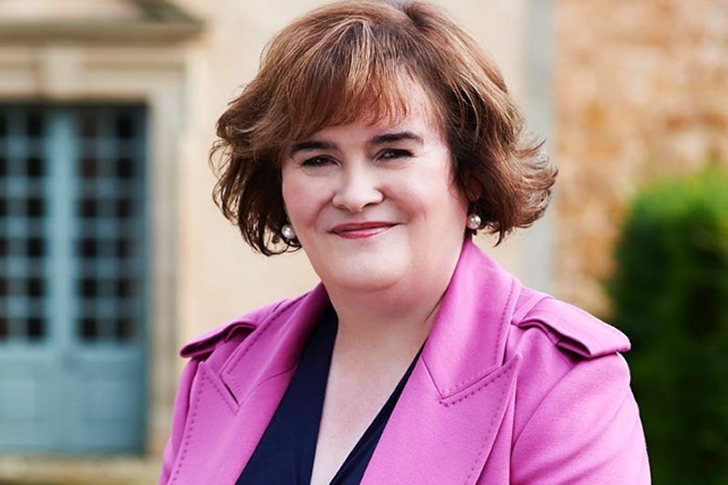 Who would ever forget her outstanding performance of Les Misérables' I Dreamed a Dream? Her audition piece in Britain's Got Talent garnered her a standing ovation from the audience. She even gained hundreds of thousands of fans, but no one had the courage to ask her on a date -not that we know any detail of her dating history. But Boyle once said she dedicated herself to caring for her aging mother and never had the time for love.
The 59-year-old singer stayed off the radar and lived a private life after reaching a degree of fame. She still performs occasionally and has released her eighth studio album in 2019. Now that she has more time, she might finally be able to go out with someone she's attracted to.
Al Pacino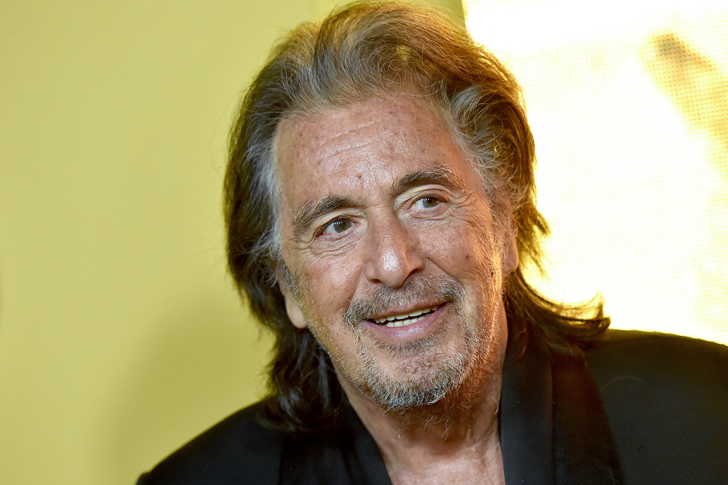 To all The Godfather trilogy fans out there, here's your most awaited celebrity. Alfredo James Pacino, or Al Pacino, gained international recognition for his portrayal of Michael Corleone in Francis Ford Coppola's masterpiece. Since then, Pacino has received numerous lead actor offers, including Serpico, Dick Tracy, Scarface, and Carlito's Way.
Despite having high-profile relationships in the past, with actresses Beverly D'Angelo and Diane Keaton, Pacino has never said, "I do." During an interview, the 80-year-old actor said that he isn't actually avoiding marriage, but it just never happened. He has fathered three children from his former partners. Today, he is still working in show business and has an upcoming drama film called Axis Sally, where he'll portray the attorney James Laughlin.
Edie Falco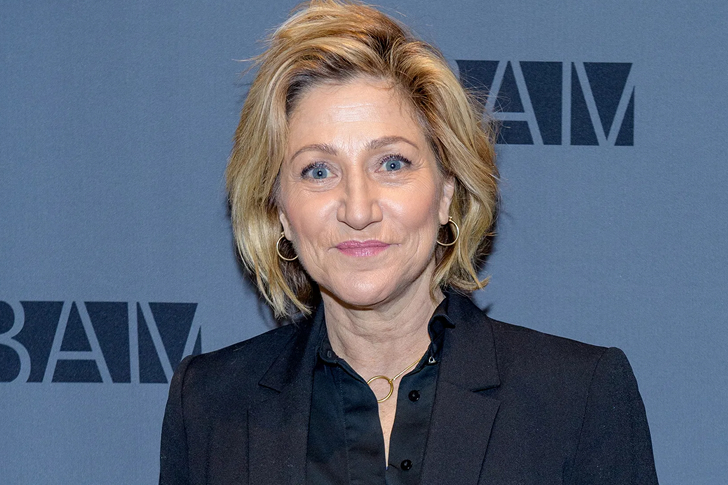 Most recognized for her role as Carmela Soprano on the crime drama series The Sopranos, Edie Falco won three Emmy awards and two Golden Globes for her outstanding performance in the show. She also portrayed defense attorney Leslie Abramson in Law & Order True Crime, for which she earned her record-breaking 14th Emmy nomination.
But aside from bagging these awards, what or who else does she treasure? Falco has two lovely kids whom she adopted in 2005 and 2008, respectively. Don't even dare to ask her about marriage, as she claimed to be happy traveling solo. On one occasion, she said, "Why would I want to head there (marriage)? I want love in my life, but I have a ton of it."
Drew Barrymore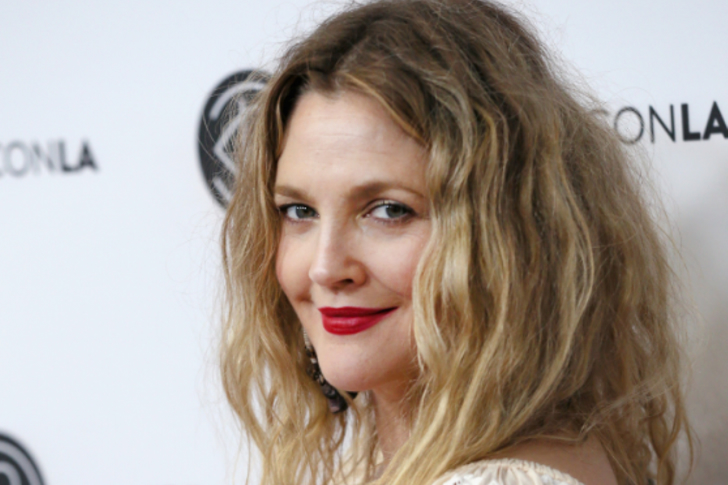 You might think this A-list celebrity has got it all. True, but except for a boyfriend. Drew Barrymore is currently single. The 50 First Dates actress has been married three times and has two kids with former partner Will Kopelman. Don't get her wrong, she's very much delighted flying solo. She has two beautiful kids and several business investments under her care, so what more could she ask for?
Barrymore has been in show business since she was a child. Growing up as a member of the Barrymore family of actors, she has built her name on her own after appearing in highly successful films E.T. the Extra-Terrestrial, Charlie's Angels, and The Wedding Singer. Ironically, we're not going to hear wedding bells anytime soon.
Seth MacFarlane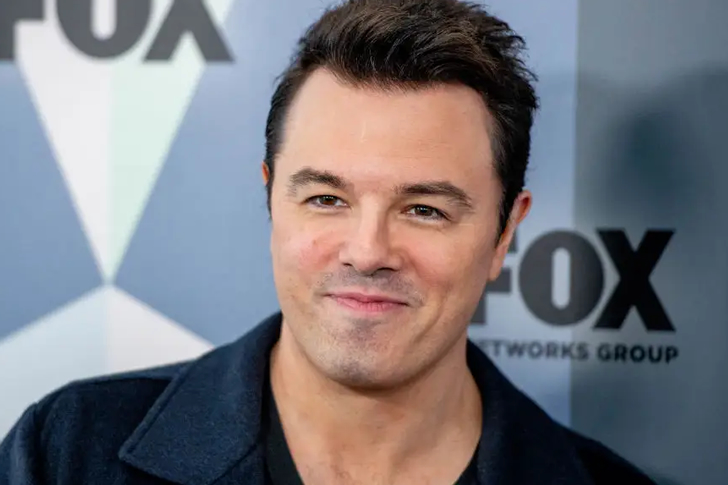 Seth MacFarlane is the big guy behind some of the funniest television shows and movies. He is the creator of the long-running TV series Family Guy and the comedy-drama The Orville. Did you know he also sings? Yes, MacFarlane once performed at Carnegie Hall and was nominated for five Grammy Awards for his work in music.
When it comes to the funnyman's romantic life, he likes to be pretty private to a certain degree. However, he once dated Game of Thrones star Emilia Clarke. After they broke up in the early 2010s, there was no news of his love life. Maybe he decided that the bachelorhood was for him. Considering how busy he is, it is no wonder that MacFarlane never put marriage as his top priority.
Kristin Davis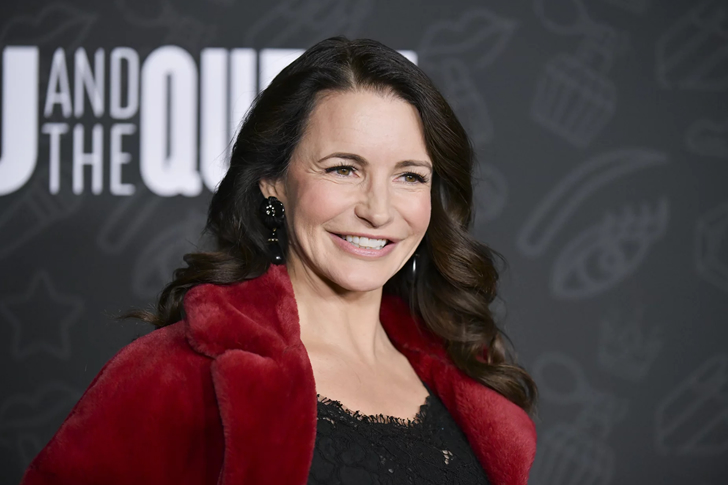 The phenomenal actress Kristin Davis is best known for her performance as Charlotte York Goldenblatt on the HBO channel. Her other film credits include Holiday in the Wild, Deck the Halls, and Couples Retreat. But it seems like she has retreated when it comes to her love life.
In 2013, she said in an interview, "I do remember being young and thinking, 'Why are all these people getting married?' I've never exactly been the status quo." Her character Charlotte in the HBO show might be very obsessed with marriage, but in real life, Davis enjoys her solo parent journey. She has adopted two adorable kids in 2011 and 2018, respectively. The family resides in the hills of Brentwood, Los Angeles.
Rachel McAdams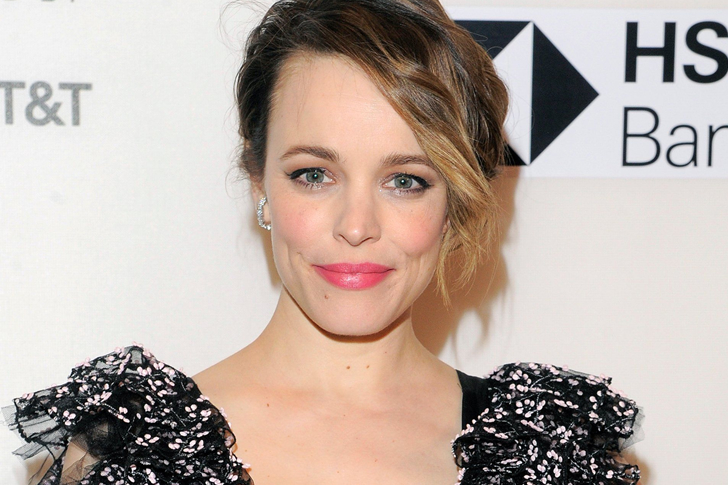 The Notebook is one of the well-loved romantic drama films in history and its lead actress, Rachel McAdams, furthered her Hollywood career with her outstanding performance. She has also starred in other romance films like The Time Traveler's Wife, About Time, and The Vow. But it seems like she won't be exchanging vows anytime soon.
McAdams and her boyfriend, screenwriter Jamie Linden have been dating since 2016. In 2018, they gave birth to a son. Questions about marriage have surfaced, but the 41-year-old actress didn't bother answering all of them. She also prefers to keep her personal life private to a huge degree. Maybe she's just waiting for Linden to ask her the big question. Let's just wait and see.
Monica Lewinsky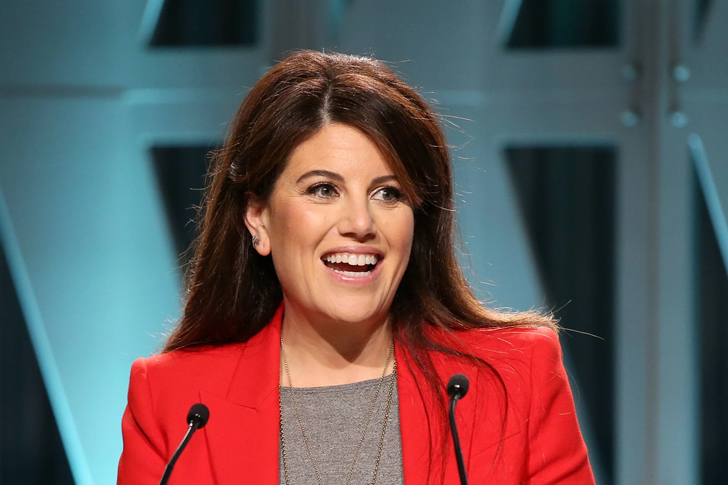 We all know what she's been through and how she has risen above her circumstances. Monica Lewinsky's name was everywhere in the mid-'90s. The news may have tainted her reputation, but she has redeemed herself by proving everybody wrong. Lewinsky is now one of the most active advocates against cyberbullying -a thing she herself faced and overcame.
The 47-year-old activist turned her situation around by focusing on her career and passion. She left the public spotlight to obtain a Master's Degree in Psychology at the London School of Economics. Now that she's busy changing the world on her own platform, Lewinsky doesn't seem to mind being single. Whether she wants to say "I do" or not anytime soon, we just wish her all the best in her ventures.
Drew Carey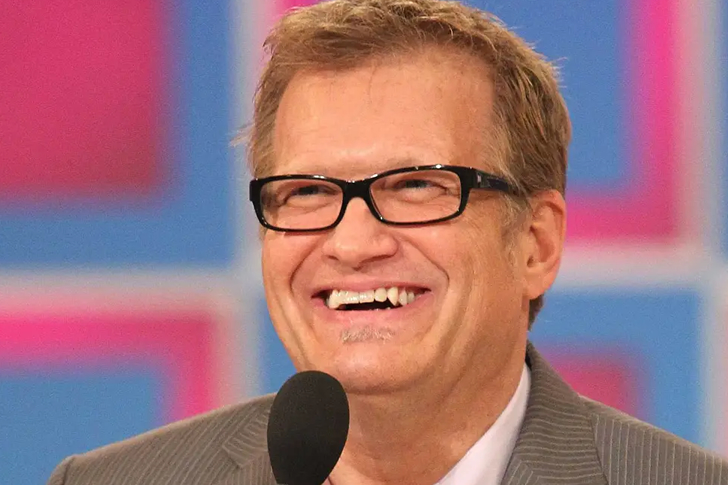 The 62-year-old comedian and host gained stardom through The Drew Carey Show and Whose Line Is It Anyway? He also has successful investments as a minority owner of the soccer team Seattle Sounders FC. Well, we wish him all the best in his career!
There are very few people who prefer to remain unmarried. This is somehow Drew Carey's case. He once proposed to his former partner Nicole Jaracz in the mid-2000s. However, they called off their engagement. Six years later, he announced his engagement to family therapist Amie Harwick. Again, they called it off. We can only assume Carey isn't just fit for marriage, or maybe he realized he wants to remain single. However, chances are, marriage could still be waiting in the wings for him – only time will tell.
Sarah Silverman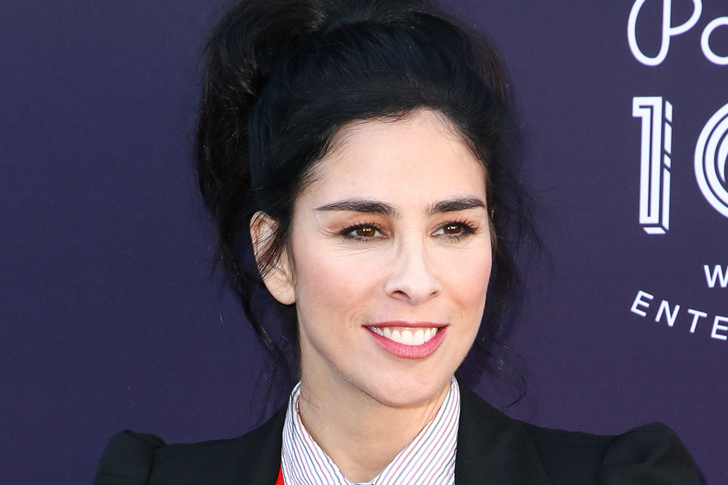 Here's a female celebrity who's definitely admired by everyone. Her humor, wits, and impeccable acting skills won the hearts of viewers. We're talking about Sarah Silverman, a 49-year-old stand-up comedian who rose to fame for her work in Saturday Night Live.
While her career progresses, her love life seems to be in silent mode. She dated writer Dave Attell and Welsh actor Michael Sheen back then. However, after she and Sheen split up in 2018, the comedienne hasn't put her name on the "ready to mingle" list. Silverman once posted on Twitter that she has no plans to get married and later added that she does not want to have children. With that said, we think it's just a matter of preference.
Paris Hilton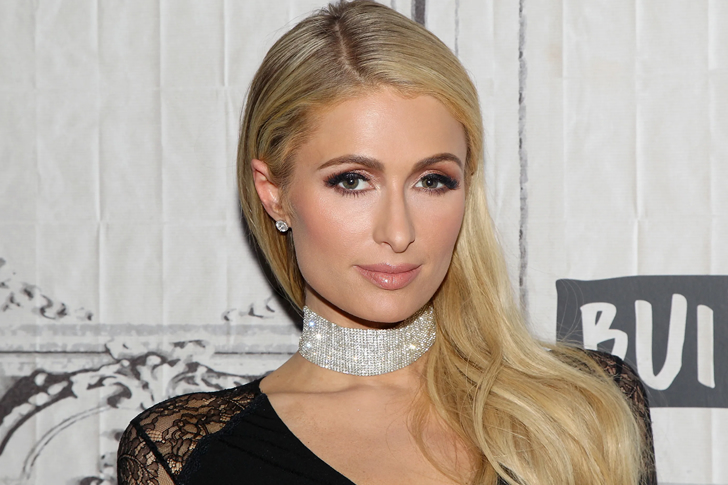 Who doesn't remember the reality TV show The Simple Life? It's the show Paris Hilton appeared in and had her Hollywood debut. A decade later, the 39-year-old heiress and socialite made her way into the business world by putting up investments in nightclubs, retail stores, and fashion lines.
For her love life, Hilton has an extensive list of relationships that started during her teenage years. As she matured into a young adult, she has been proposed to a few times but never married. Her most recent engagement was with actor Chris Zylka in 2018. They called it off just ten months after. Now, she's dating businessman Carter Reum. Whether she plans to tie the knot someday, as far as we know, she's still available in the dating market.
Queen Latifah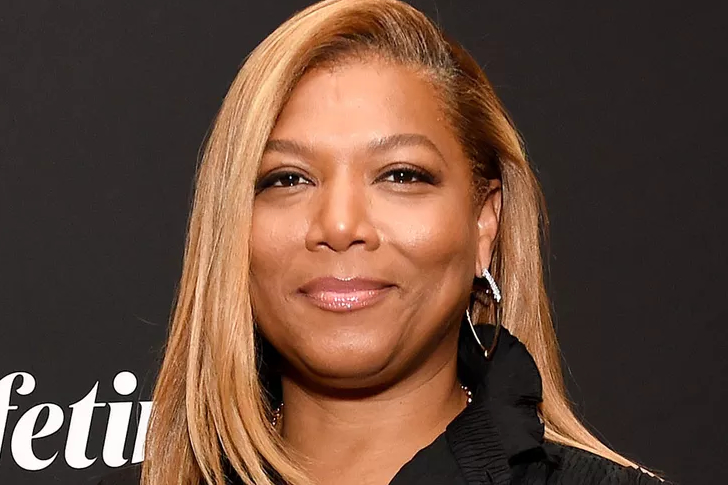 Queen Latifah began her career beatboxing for the hip-hop group Ladies Fresh in the late '80s. Known for her ability to both rap and sing, the then-nineteen-year-old artist released her first solo album, All Hail the Queen. However, the queen still doesn't have someone by her side until now.
The musician turned actress hasn't found much luck in love, contrary to some of the roles she portrays on screen. But Latifah clarified that she is not against marriage at all. It's just that she hasn't found the "right one" yet. She is patiently waiting for someone to gas up her life, and when the right time comes, we'll definitely cheer for her. For now, let's watch out for her upcoming film entitled Hustle.
Lauryn Hill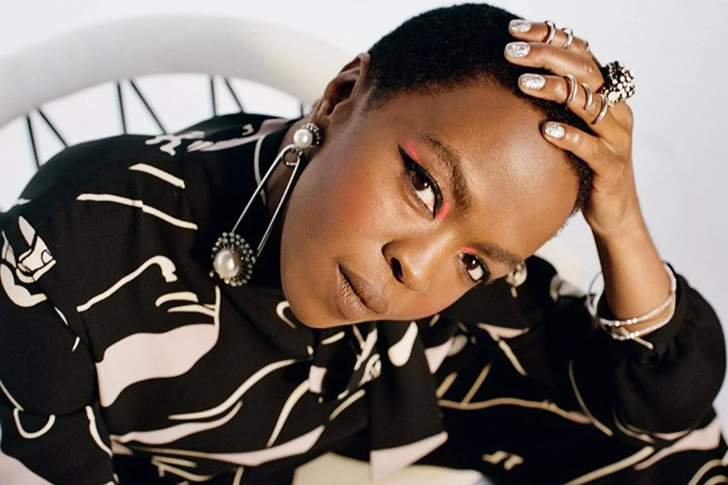 Her rendition of Killing Me Softly, Doo Wop, and Everything Is Everything brought electricity to the music scene. Lauryn Hill is regarded as being the pioneer of the Neo-soul genre. Her African-American music influences on rapping and singing led her to become the greatest female rapper, winning several music awards. She is even credited as the inspiration of today's famous artists Beyoncé, Kanye West, Adele, Drake, Rihanna, among many others.
Hill met Rohan Marley, son of Bob Marley, in 1996. Despite sharing five kids together, the two were never married. They separated in 2009, and as far as we know, Hill never got herself romantically involved again. Shying away from the public since the 2000s, Hill chose to live quietly with her family.
Maria Sharapova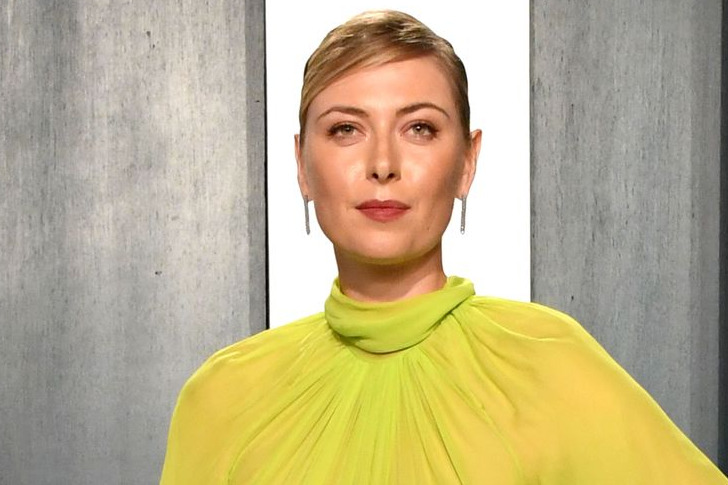 She shook the world, not just with her athletic prowess but also with her beauty. Maria Sharapova is one of the most exceptional tennis players of her generation and was the World's No. 1 Tennis Player in 2005 at only age 18. Sharapova also worked on increasing her credit reports with various brand endorsements and business ventures.
Her career might have made a noise in the world of tennis, but her love life, at one point, quieted down. She was engaged to basketball player Sasha Vujačić, but they called off the engagement a year later. Now, she's dating businessman Alexander Gilkes. We aren't seeing signs of him putting a ring on her finger yet. So until it happens, Sharapova is still flying solo and exploring the love department.
John Cusack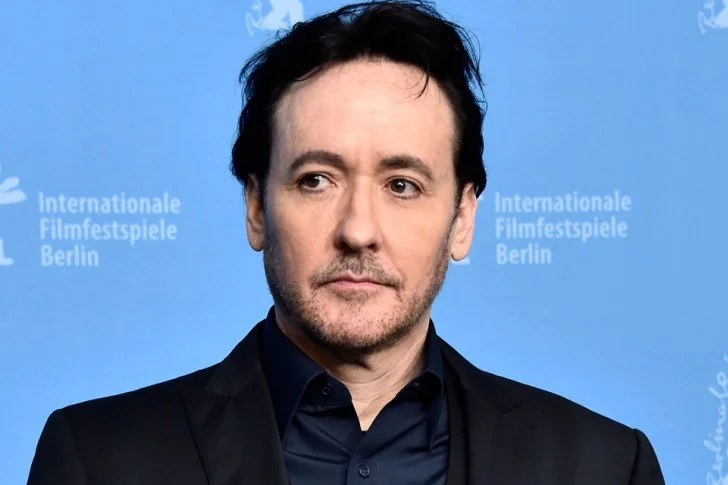 John Cusack used to be every woman's crush in the '80s and '90s. Well, it's his roles in films like Say Anything…, High Fidelity, and Serendipity that established him as the ultimate dream guy. He has more than 85 film credits in his entire career, but the girls he dated? Well, we only know two: Uma Thurman and Jennifer Love Hewitt.
The 54-year-old actor is pretty private about his personal life. Now that he's in his fifties, he is often asked why he never got married. Cusack answered, "society doesn't tell me what to do." Whether or not he walks down the aisle someday, what matters is that he's happy, and his acting career is not failing. In 2019, he starred in Never Grow Old, and currently, he is working on the drama series Utopia.
You've Reached The End