Venus Williams – Mercedes GLS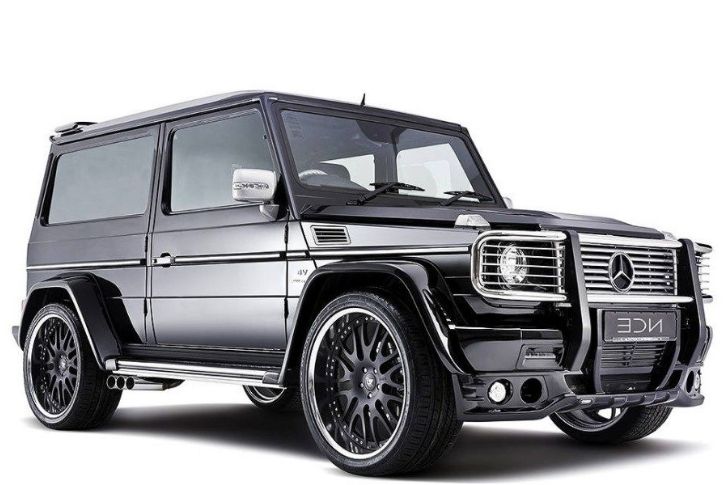 Ranking among the greats in professional tennis, Venus Williams was once given credit as the world's number 1 in the sport. Her younger sister, Serena, is of course known to be the one who ushered in the new era in women's professional tennis. Venus has shown satisfaction towards her Mercedes GLS. She did own various Audi cars and a Mercedes G-class as well. The full-size luxury vehicle is the flagship model of the Mercedes-Benz SUV line. This vehicle can accommodate 7 passengers comfortably. This vehicle line has been in production since 2006 to the present and is a favorite among athletes of all sports.
Lleyton Hewitt – Ferrari 360 Spider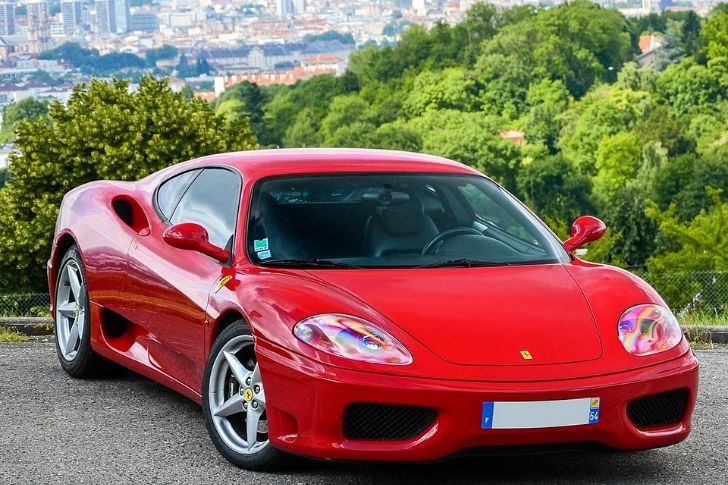 In 2004, Lleyton Hewitt felt he deserved a black Ferrari 360 Spider, and so he bought one. Apparently, he was the only one who owned such a vehicle in the Adelaide region of Australia at the time. This rear-wheel-drive sports car was in production between 1999 to 2005. The Spider is fitted with a 3.6 L Tipo F131 V8 engine. Only 2,389 Spiders were manufactured worldwide, so it was no surprise that Hewitt wanted it as part of his investments and collection. He and his wife had, in recent years, bought a new home with a garage that fits eight cars. One could only imagine what vehicles are inside.
Gianluigi Buffon – Lancia Ypsilon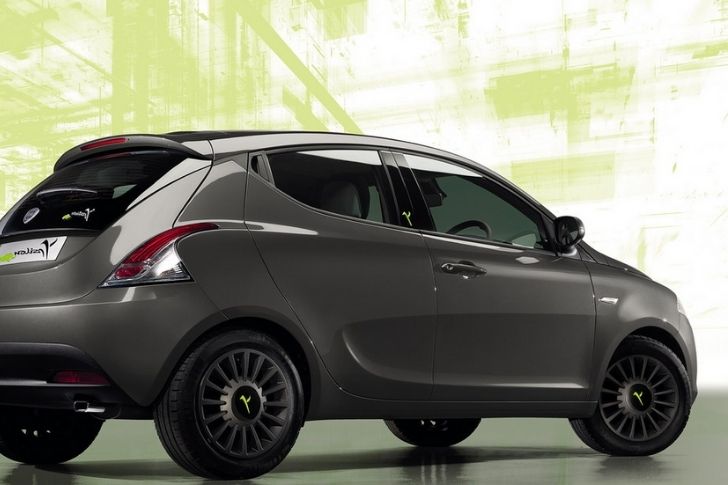 In the football field, Buffon is a well-respected and a legendary goalkeeper. Many give him credit for being among the best goalkeepers in the history of football. Outside the field, however, Buffon is not exactly one that goes for flashy vehicles, despite his estimated net worth of around $28 to 50 million dollars. With that amount, he certainly can afford a top-of-the-line sports car but his vehicle of choice had so far been a Lancia Ypsilon—a supermini manufactured by the Italian automaker Lancia. He also owns a Jeep Grand Cherokee with a 0 to 60 of just around 5 seconds.
Eden Hazard – Nissan GT-R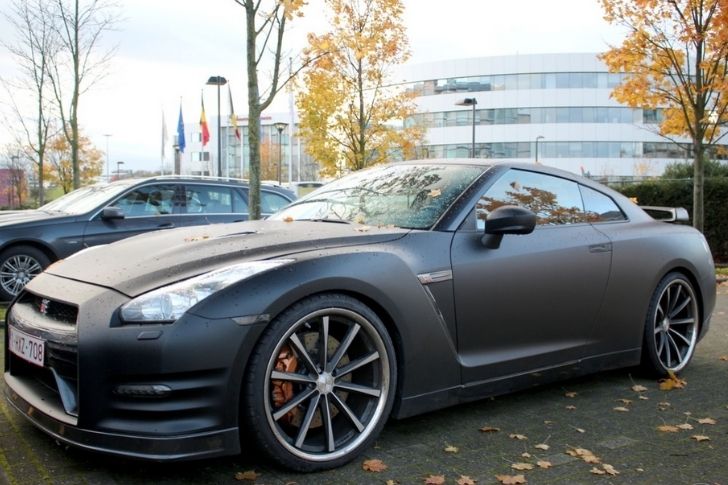 Not many are aware of who Eden Hazard is, but this powerful Belgian footballer is considered as one of the best players due to his speed, dribbling, acceleration, and passing. In 2015, he reportedly drew a salary of GBP 10.4 million, which is certainly enough to pay off the average home mortgage ten times over. As a testament to his wealth, he acquired various vehicles, including a Nissan GT-R, a BMW X6M, a Mercedes-Benz SLS AMG, two Audis and a Range Rover Sport. He is usually seen in his GT-R. This sports car was first unveiled in 2007 and is fitted with a 3.8 L V6 engine.
Leonardo Bonucci – Ferrari F12 Berlinetta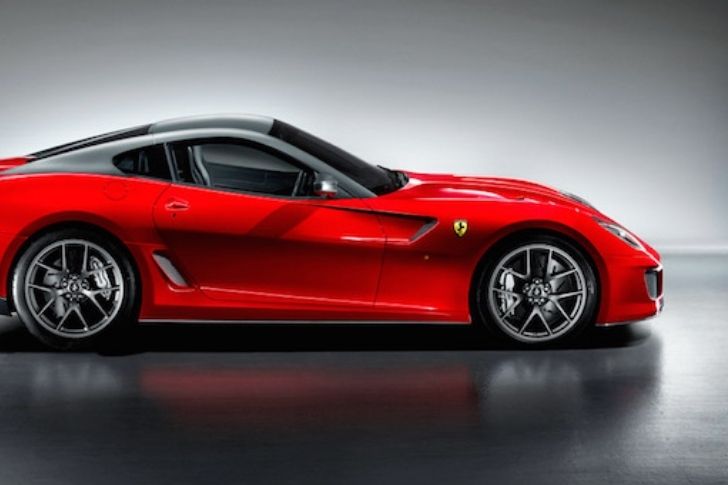 The vice-captain of AC Milan has an exquisite car collection to match his stature in the football world. In 2017 he drew a salary of €7.5 million, and with that salary could certainly afford to buy as many cars as he wanted. He apparently has down-to-earth vehicles such as an Audi R4 Avant and a Fiat Panda–perhaps for everyday usage. At the other end of the spectrum, he owns a Ferrari F12 Berlinetta, which is a front-mid engine vehicle. It packs power as it is fitted with a 6.3 L V12 engine which indeed consumes a lot of gas. But for the successful footballer, it should not be a problem.
Neymar Jr – Mercedes-Benz AMG GT Roadster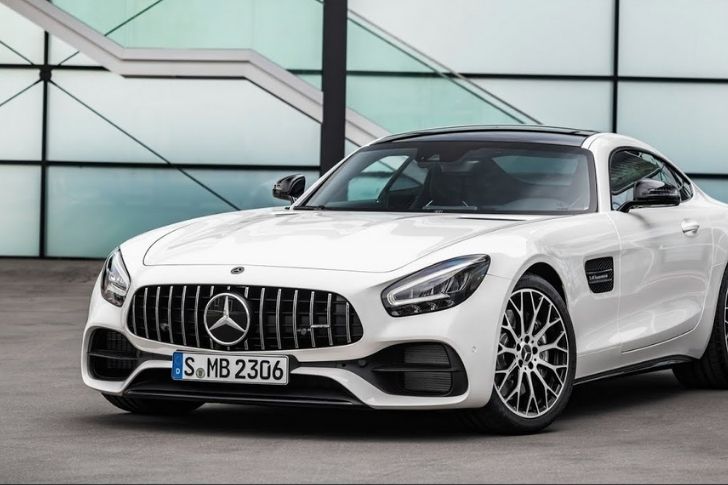 Neymar da Silva Santos is a Brazilian footballer who plays forward for the Paris Saint-Germain team. He is also known worldwide as among the finest football players. When he transferred to the Paris Saint-Germain team, he was given a salary of $44 million a year. This means that apart from paying off mortgages, he can afford to buy the most expensive vehicles. He is so rich that apart from road machines, he also owns helicopters and jet planes. His car collection includes Ferraris, Audis, and a Mercedes-Benz AMG GT Roadster. This Roadster can go from 0 to 60 mph in just 3.3 seconds.
Luis Suarez – BMW X5 Black Edition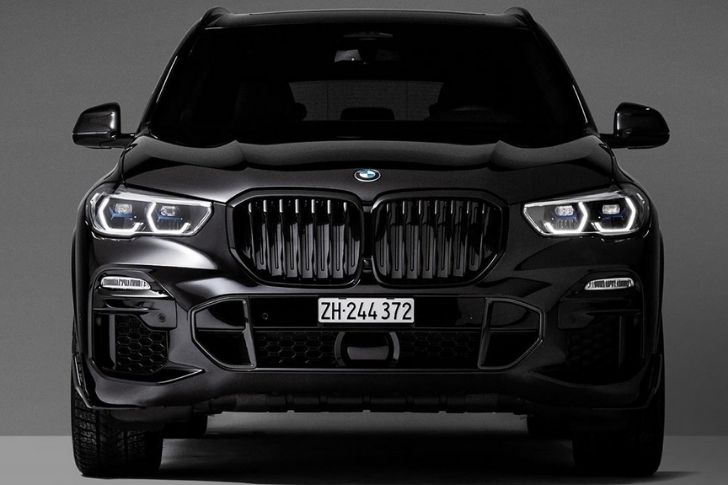 This Barcelona football heavyweight is well-known for biting like Mike Tyson during and even before the World Cup. He reportedly had biting incidents on at least three occasions. Biting aside, he does drive the coolest cars from among his collection. His most luxurious SUVs include a Range Rover Sport, an Audi Q7, a Cadillac Escalade, and a BMW X5 Black Edition. The last one has a very elegant look and also has a powerful V8 engine. It also has 567 horsepower, which sure consumes a lot of gas. This is of course expected of SUVs, which are really made for off-road, high-power demand conditions.
Alex Ovechkin – Mercedes SL65 AMG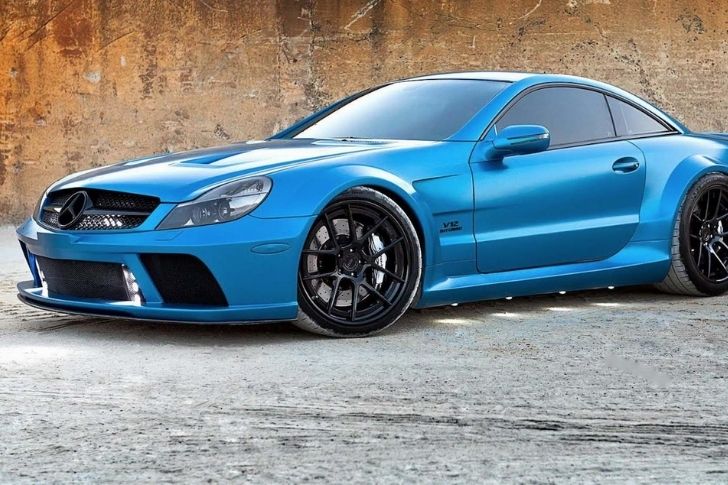 Ovechkin is said to be one of the best hockey players in the world. He is also known to love his Mercedes cars. He had a Mercedes SL65 AMG customized and fitted with his vanity plate "AO GR8" to serve as a testament to his greatness. The athlete had this car in his possession for four years but decided to sell it in 2013—probably after realizing that driving a car with a price tag of $249,800 that had his initials on it was maybe not a good idea. The good thing is that this is not the only car he has in his investment portfolio. He also received a Mercedes-Benz from Vladimir Putin in 2014, following Russia's championship.
Sidney Crosby – Tesla Model S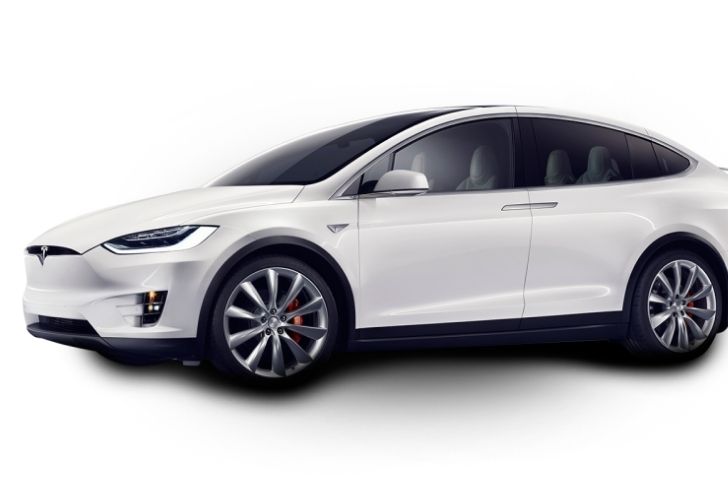 Canadian hockey player Sidney Crosby is the captain of the Pittsburgh Penguins and a proud owner of an excellent collection of vehicles. He has been seen driving a Range Rover Sport. This SUV is rated for function, comfort, and impact. The car's muscular tone also complements Crosby as an athlete. Apart from the Range Rover, he had also been seen flooring the pedals of a Lamborghini Gallardo and a BMW M6 Convertible. His latest car, however, is a Tesla Model S. This good-for-the-environment vehicle runs on electricity, with an EPA range of 402 miles. This range is rated higher than other battery-powered electric vehicles.
Carey Price – Ford F-150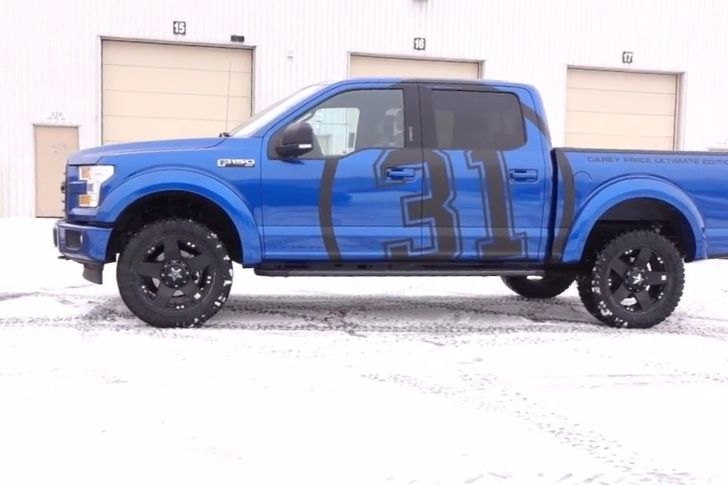 Carey Price loves fishing and hunting—certainly an outdoor type. Hence, a truck would be the logical choice for him. Indeed, one will be silly to take something like a Ferrari out to fishing. His vehicle of choice is a Ford F-150 pickup truck. This Montreal Canadiens goalie makes over $7 million per season and can certainly afford a pimped out F-150. In an interview with CBC, Price revealed that he cannot remember driving other vehicle types other than a truck. Just a wild guess: I would say his car collection most likely consisted of nothing but trucks–maybe trucks are the best investments for him because of his outdoorsy lifestyle.
P.K. Subban – Bugatti Veyron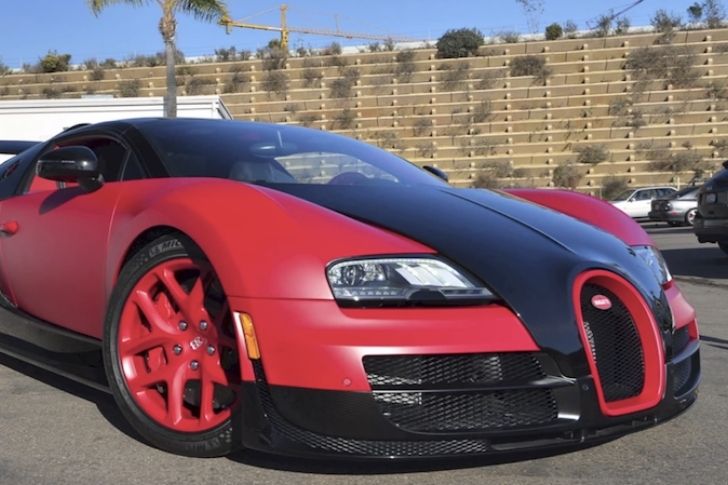 The Montreal Canadiens drafted this professional ice hockey defenceman back in 2017. After he won the Norris Trophy as the NHL's top defenceman, he signed up for a $72 million, 8-year contract with the Canadiens. In 2019, he was traded to the New Jersey Devils, and as credit for his performance, he was given a tribute video on the match held on December 7. He was only 24 when he signed up with the Canadiens, and he did not seem to worry about money. He donated $10 million to the Montreal Children's Hospital, P.K., after which he patted himself on the back by buying a two-tone Black and Cherry red Bugatti Veyron, estimated to be at $2.25 million.
Ryan Getzlaf – Mercedes-AMG S63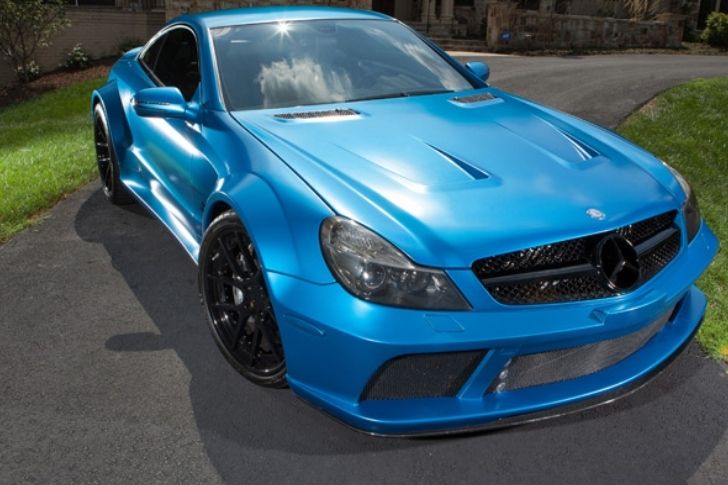 Ryan loves cars. But with three kids now, the Anaheim Ducks captain decided to focus his investments somewhere else. So he is no longer seen all that much in his Ferrari 458 Italia. He also sold his Lamborghini Gallardo at an auction for $95,000. With a larger family to consider, he opted to purchase a luxury sedan, a Mercedes – AMG S63. The vehicle can sit his three children comfortably while still offering that classy look typical of a Mercedes. With an annual salary of $9.25 million per year, Ryan could definitely afford to splurge on his beloved family.
Steven Stamkos – Fisker Karma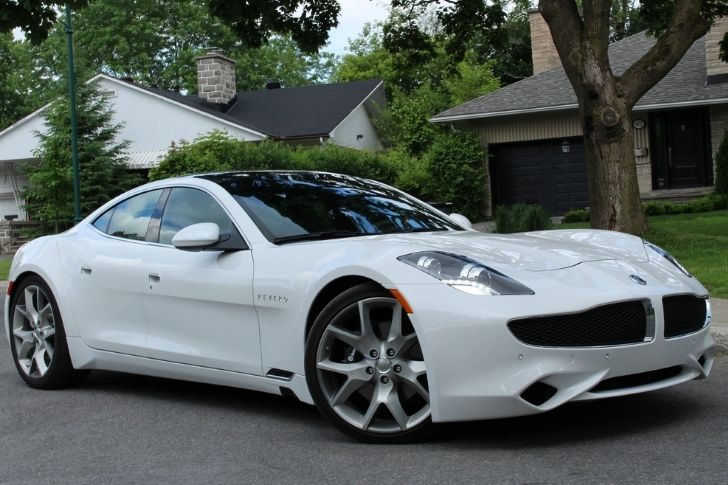 With a net worth of $14 million, you would expect Steven to purchase a more extravagant car. But as an athlete who also loves the environment, he chose to buy a hybrid car that would not consume that much gas. His 2012 Fisker Karma is the vehicle he had been driving around since he purchased it. If the Tampa Bay Lightning captain is eco-conscious, he could perhaps consider the Tesla Model S, an all-electric car that is touted as being friendly to the environment. But his American-made Fisker Karma, with its electric range of 32 miles, is more than cool.
Evgeni Malkin – Porsche Cayenne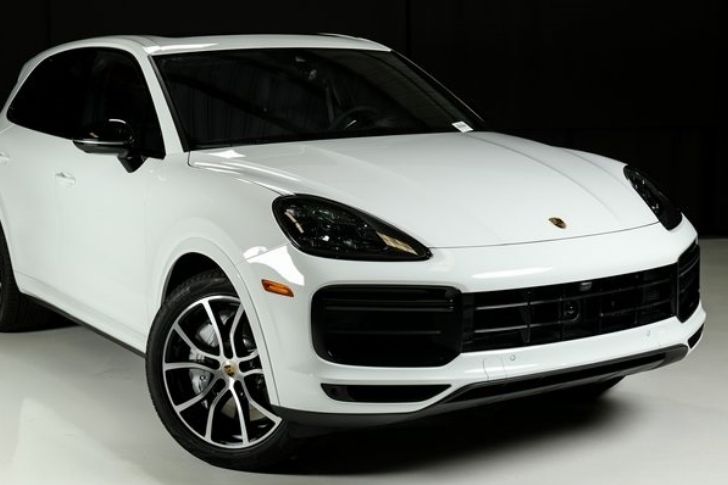 A Russian falling in love with a German? Why not? Such is the case of Evgeni Malkin who has fallen in love with Porsche cars. Back in Russia, German cars are considered as status symbols. Because of that, he has been seen driving around in a super-fast Porsche 911 Turbo. But nowadays, he prefers his Porsche Cayenne. This SUV has a V8 engine, packing much-needed power when on the road. The Cayenne is also the first off-road vehicle manufactured by Porsche after the Super and Junior tractors back in the 1950s. With a net worth of $50 million, Evgeni could surely afford to buy more Porsche vehicles and pay for the insurance premiums that the expensive cars come with.
Nick Bonino – Bentley Continental GTC SuperSport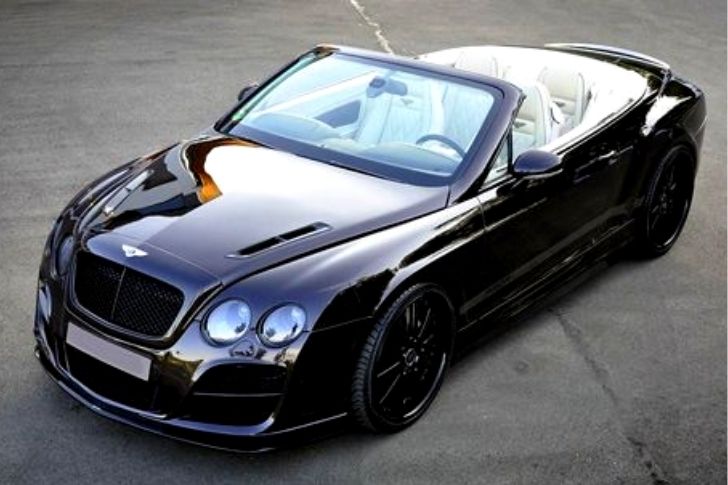 Nick plays center for the Nashville Predators and true to his brand as a predator, he likes his cars speedy to get ahead of his prey. He used to drive around in an Audi S4, which is given can take credit as a fast car, but he found it somewhat restrained and supple. So he decided to replace it with a Jaguar XF. With aerodynamic efficiency, the car's supercharged V8 engine, packed with 510 horsepower, makes the car run on pure power and speed. Nick praised the car right after he test-drove it. He said that it rips and that it's fun to drive.
Ian Kole – 2011 Cadillac CTS-V Coupe SE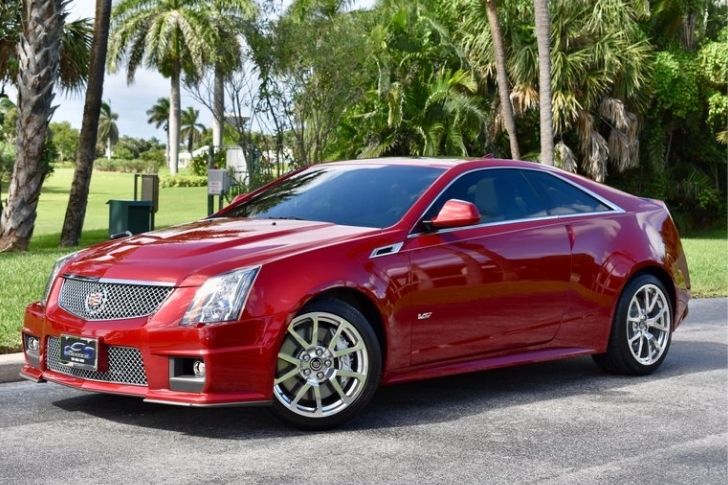 This Pittsburgh Penguins defenceman might not be as super-rich as other hockey players, but he does love speed, a common trait among hockey players. Ian Kole likes everything black, as they lend elegance to cars. So he had put in some investments in a 2011 Cadillac CTS-V Coupe special edition that has a powerful 556 horsepower engine. The coupe, as expected, had black windows, rims, and exterior, making for a stealthy design. He also liked that he can turn off the vehicle's traction control and "Tokyo Drift" around corners. So if you see anyone drifting around bends, it might be Ian Kole.
Kevin Durant – Ferrari California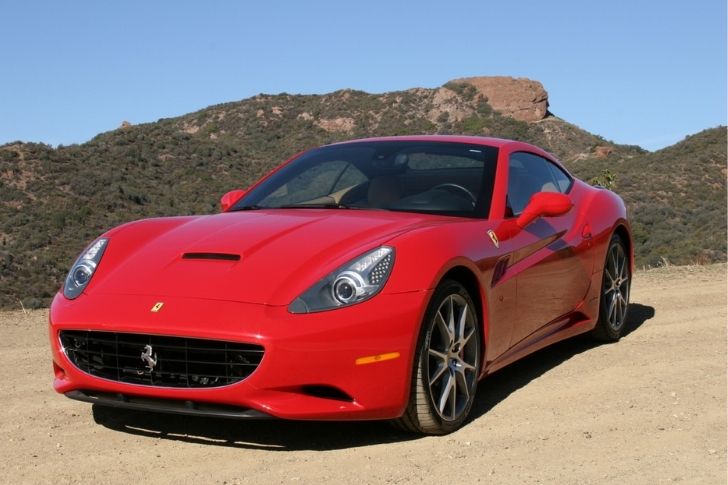 Keven Durant has three cars that we know about. He owns a Chevy Camaro, a Range Rover, and a red Ferrari California. It appears that his favorite is the California owing to its sleek design. It is topless, extremely fast, loud, and fun. This professional athlete who graduated with a degree in Sociology likes speed as well. His California is fitted with a V8 engine, which, when coupled with excellent aerodynamics, can accelerate from 0 to 62 in just four seconds. And, of course, to keep everyone safe, it's also been installed with Ferrari's brand of traction control. We can say that the legend also has legendary cars at his disposal.
Hulk Hogan – Custom 1994 Dodge Viper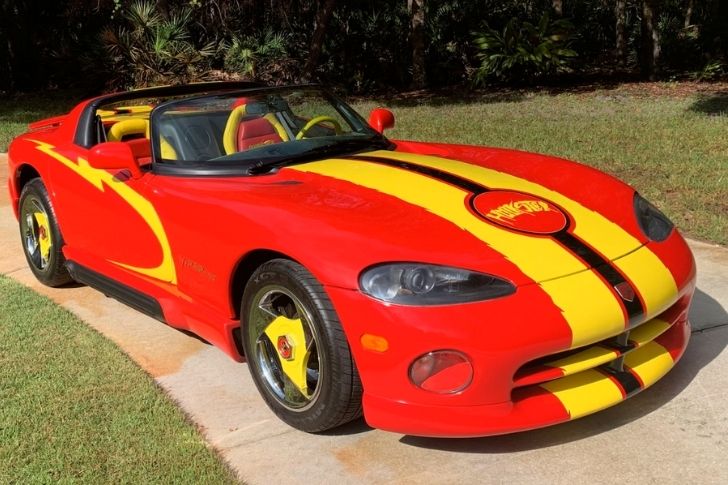 The iconic wrestler is retired, but whenever the word "wrestling" appears in a conversation, his name would inevitably come up. He is a legend, an icon of the industry. Over many years, he has also been able to accumulate various investments, including his car collection. This is apart from the record he has set as a ring-fighter. Many have said that his performance at Wrestlemania 6 against Ultimate Warrior was among the greatest in his career. In terms of cars, he decided to custom-design a Dodge Viper. This car was decked with classic Hulk Hogan red and yellow and featured a Hulkster logo in front. As much as he loved it though, he auctioned it off to charity early in 2020. So we can see that behind the muscles is a soft-hearted man.
Kawhi Leonard – 1997 Chevrolet Tahoe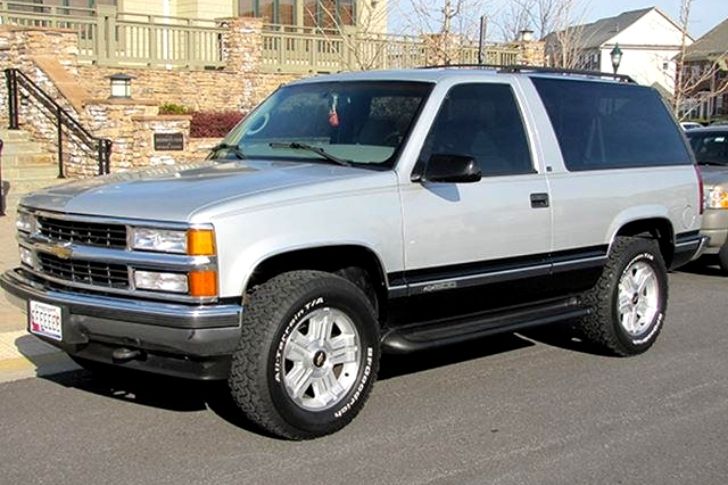 Perhaps he just loves his American car and is loyal to it. So this basketball legend chose to keep his trusted 1997 Chevrolet Tahoe as his choice of vehicle. With Kawhi earning almost $18 million in 2017, he can afford any car he wants but chose not to. Perhaps he was advised by a financial advisor not to purchase vehicles that are too expensive. There is nothing wrong, of course, in not having a new car. He had kept the Tahoe in mint condition anyway. The first-generation Tahoe models were fitted with V8 engines, with power ranging from 180 to 255 horsepower—a very powerful car indeed.
James Harden – Rolls Royce Wraith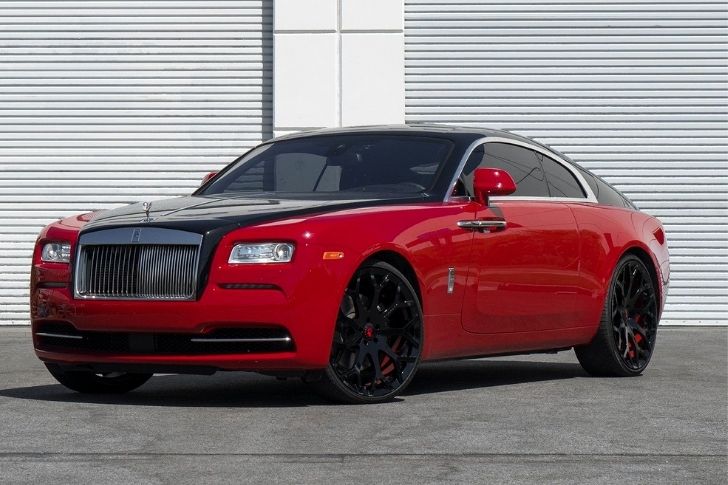 The Houston Rockets player can certainly buy any vehicle or house he wants. His annual salary of $28 million can pay the average mortgage many times over. On the car front, however, he chose to stick to just three luxury vehicles, all made from Britain. He currently is a proud owner of a Bentley Bentayga, a Range Rover Sport, and a Rolls Royce Wraith. As with any Rolls Royce car, the Wraith boasts quality and master craftsmanship. This grand tourer can also go from 0 to 60 in just a little over four seconds. His latest car, the Bentayga, first rolled onto the streets in 2016, revealing that Harden does want the best and the latest.
Russell Westbrook – Lamborghini Aventador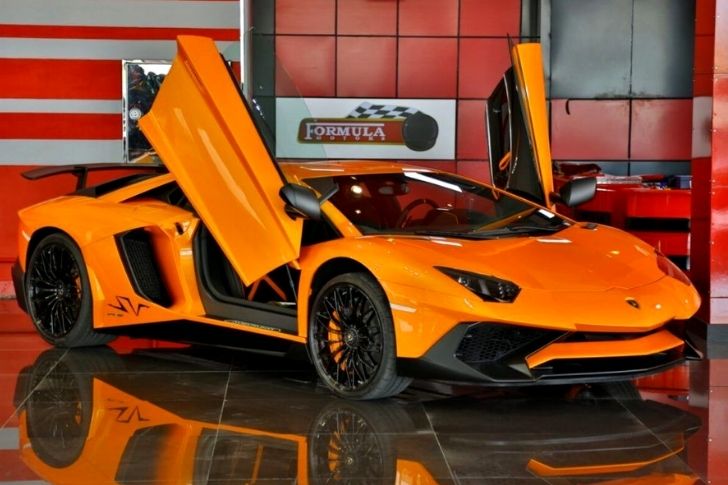 Known to be generous and among the highest-paid basketball players today, Russel Westbrook certainly deserves the best. His contract with the Oklahoma City Thunder is more than $28 million per year, and with that amount, he can easily afford the expensive insurance premiums of his luxury rides. He owns a Lamborghini Aventador, a vehicle with a power output of 700 horsepower. This supercar is one of the fastest cars. Apart from the Aventador, he also has a 2017 Cadillac ATS-V. Luckily enough, as part of a marketing partnership, he also received a new car from Kia, which he generously gave to a single mother who needed it more.
Chris Paul – Bentley Continental GT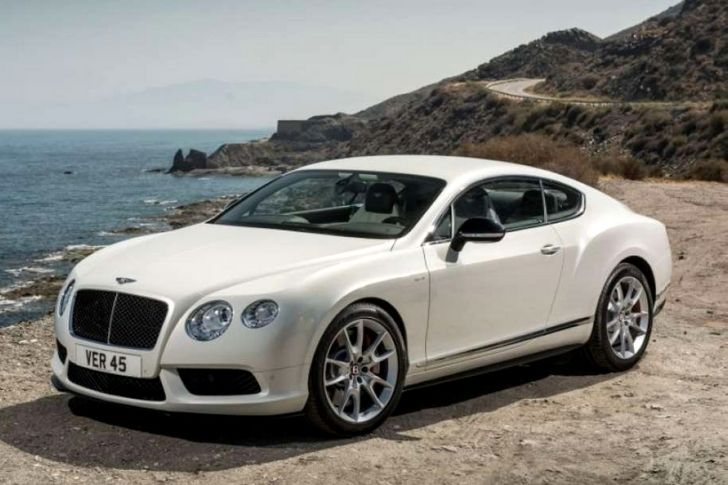 As a basketball star, Houston Rockets player, Chris Paul, always drives in style. You probably won't see him in an ordinary car–indeed he has been frequently seen driving his Bentley Continental GT. This classy coupe is capable of many things. Under the hood of the Continental GT is a W12 twin turbo-charged engine, rated for power equal to 552 braking horsepower. It can also go from 0 to 62 in just 4.8 seconds. When the gas is floored, the Continental GT can reach a maximum of 197 mph. Chris is also a proud owner of a Jeep JKU Wrangler Unlimited.
Anthony Davis – Mercedes-Benz S550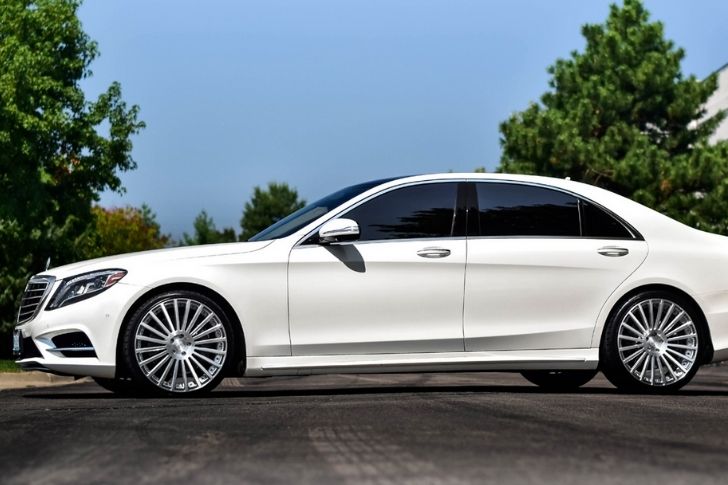 At the young age of 27, Anthony Davis, who plays center for the New Orleans Pelicans, is already earning a lot of money. He started his basketball career young, while still pursuing a degree at the University of Kentucky. At this time, his collection of vehicles was not yet that extensive. But now, he owns some of the best rides in town. He was seen driving a Dodge Challenger, a Porsche Cayenne, and his favorite Mercedes-Benz S550. The S550 is a champion like him and has been the flagship sedan for Mercedes-Benz since 1972. It is among the top luxury cars and features a twin-turbocharged V8 engine. This machine can produce up to 455 horsepower, making it among the most muscular vehicles out there.
Giannis Antetokounmpo – BMW i8 Coupe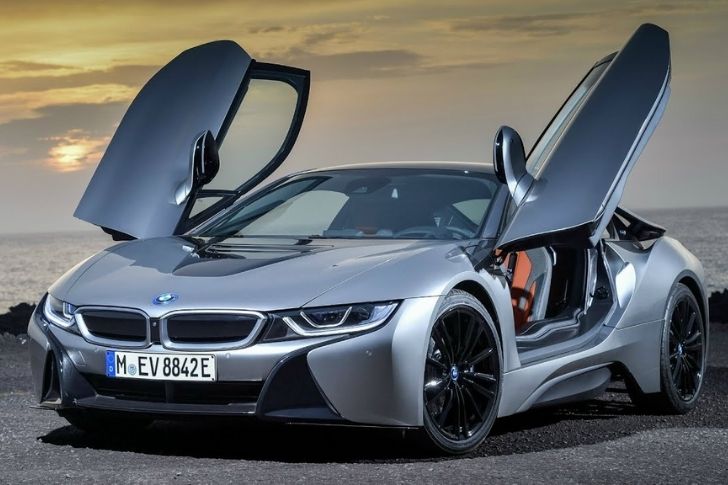 While his last name can be a mouthful to pronounce, his choice of car is pretty straightforward. Giannis owns a hybrid BMW i8 that saves on gas. This coupe is futuristic and compliments his $3 million salary per year. The i8 has an all-electric range of 23 miles, making it among the cleanest and most efficient among the fleet. Under its hood is a B38 engine plus an electric motor. It is extremely powerful as it can run from 0 to 62 in just 4.5 seconds using both sources of power. Whoever says fuel efficiency and speed cannot be combined has not seen an i8 yet.
Draymond Green – BMW i3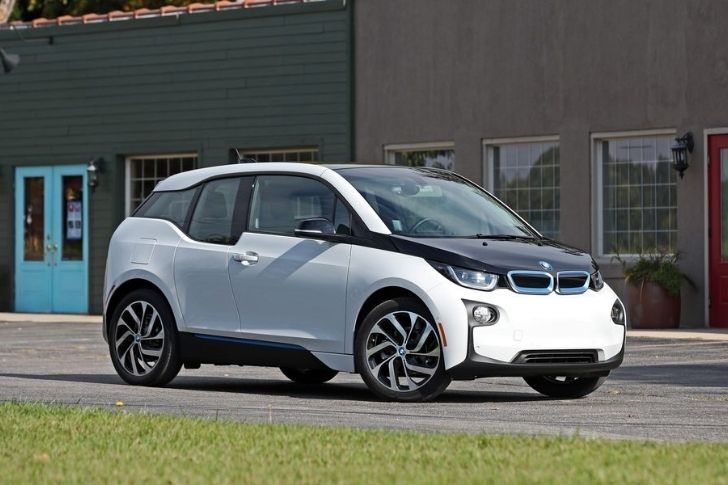 For GSW fans, Draymond Green is among the most well-loved basketball stars. He also loves his cars and knows much about them, too. He had made various investments, adding to his collections over the years. Among the vehicles he drives is a Mercedes-Benz coupe, a BMW M3 G-Power SKII Sporty Drive RS, and a Range Rover. He obviously has a preference for European brands. Also, inside his garage is a BMW i3. This hatchback has an electric powertrain, which certainly helps reduce carbon emissions. It is also fitted with a rear-wheel-drive that uses a single-speed transmission and is powered by a Lithium-ion battery pack. As a hybrid, it also has a gasoline engine to extend its range.
Wladimir Klitschko – Ferrari F12berlinetta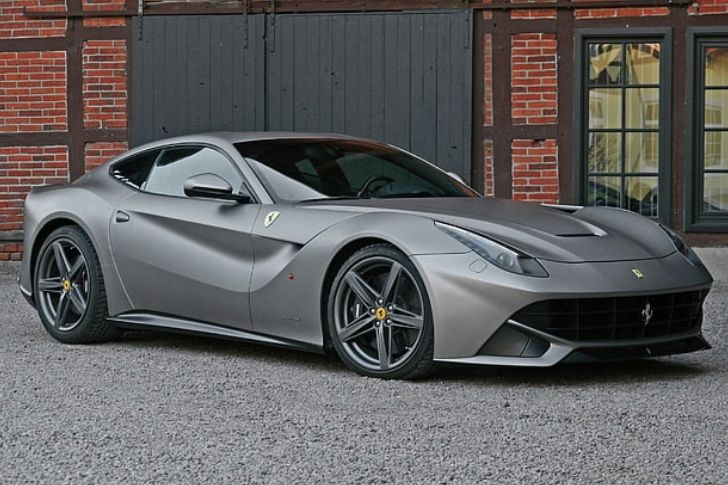 We have little information about his car collection, but Wladimir will, for sure, go for power and punch when selecting a vehicle. As a boxer, it is expected that he prefers muscle cars. He owns cars like a Mercedes CL, a Mercedes-Benz SLS AMG, a Jeep Wrangler, and a Ferrari F12berlinetta. The last one uses a 6.3 L V12 engine. With a torque of 509 lb/ft. It is given credit for being the fourth most powerful road car Ferrari has ever produced. Its engine is also fitted with a HELE start-stop system to make for fuel efficiency when the vehicle is idling.
Lennox Lewis – Aston Martin One-77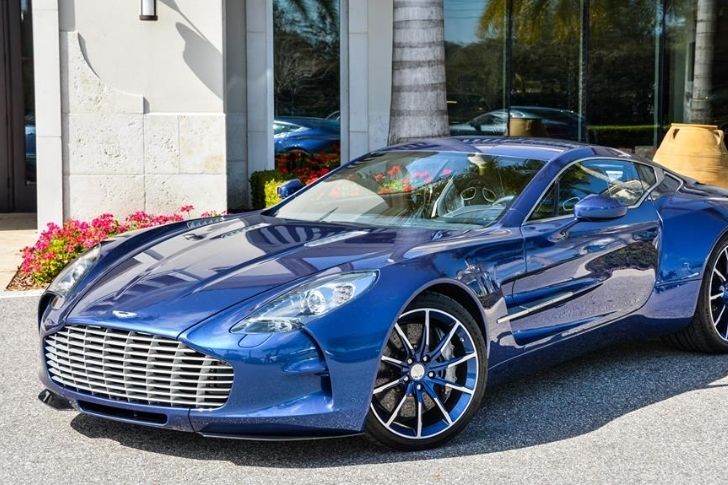 His prime may have already passed, but during his heyday, Lennox knew how to drive cars—like royalty. He owned a classic Bentley Azure, which is a large four-seat convertible that could, without doubt, fit his persona and anyone else he brings along. He also owned an Aston Martin Virage. But lately, he was seen in an Aston Martin One-77. There were only 77 units produced in the whole world. This two-door has 750 horsepower. In 2012, one of these got involved in an accident, which we do not want to happen to Lennox. Let us just hope everything is up to date on his insurance, for peace of mind.
Conor McGregor – Lamborghini Huracan Avio.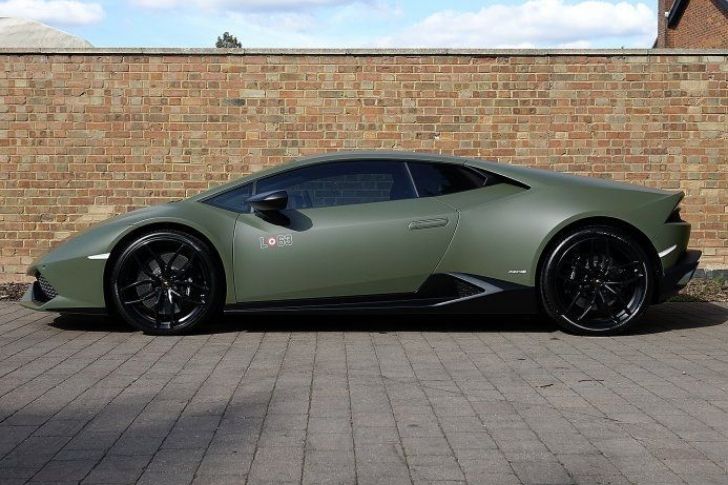 He is more of an MMA fighter than a boxer, but his stunt against Floyd Mayweather had put his name among boxers. He has a massive collection of the most unique cars. He is also biased towards Rolls Royce and Lamborghini. The vehicles in his garage include a Lamborghini Aventador Roadster, an Aventador he nicknamed "The Mutant," and a Lamborghini Huracan Avio. The Huracan Avio is a limited edition vehicle that was first unveiled during the 2016 Geneva Motor Show. There were only 610 of these produced, which means only those with a great credit report can get them. It is fitted with a V10 engine and a 7-speed dual-clutch transmission.
Anthony Joshua – Jaguar XJR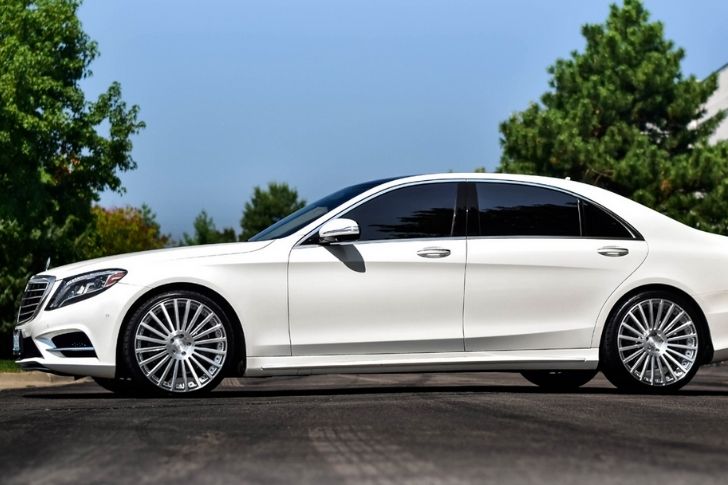 He was propelled into boxing stardom when he won the Super Heavyweight Division during the 2012 London Olympics. Anthony Joshua is finally earning some money to top-up his investments. He was not really into cars, but he is an avid fan of the luxury car industry. He owns a sturdy Vauxhall Astra and a muscle car, Jaguar XJR. He also likes giving back, so he bought his mother a Range Rover. When asked which vehicle he likes the most, he said it was the XJR. In an interview, he shared that a super-charged engine powers his white vehicle, so when he is late for training, he just floors it and arrives on time.
Manny Pacquiao – Cadillac Escalade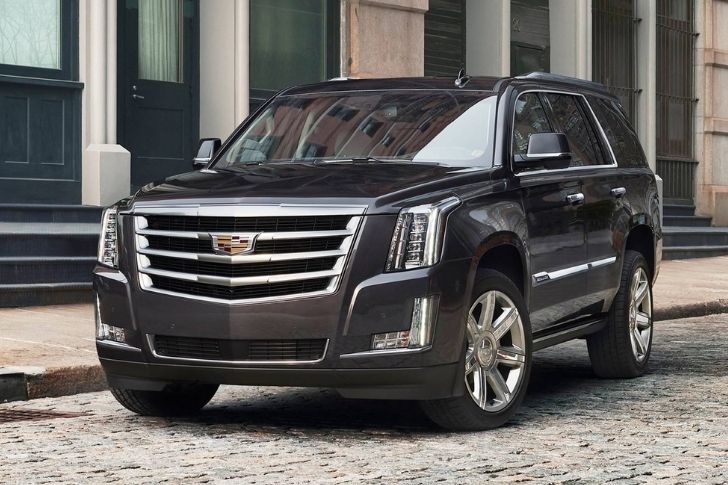 Mayweather's biggest threat, Manny Pacquiao, has some serious punch in terms of collecting cars. When he was exclusively in the boxing arena, Manny owned a mix of regular and supercars. Now that he is also a politician, a long way from the boy who had to resort to cash loans, he added two armored vehicles in his arsenal for protection. These two are a Cadillac Escalade and a Hummer H2. We do not know what modifications were done but as it is, a Cadillac is a fortress all by itself. The name literally means a siege warfare tactic of scaling defensive walls, with the aid of ladders. It is a full-sized SUV with a V8 under the hood, making sure Manny can be safely stowed inside and driven away.
Danny Garcia – Bentley Continental Flying Spur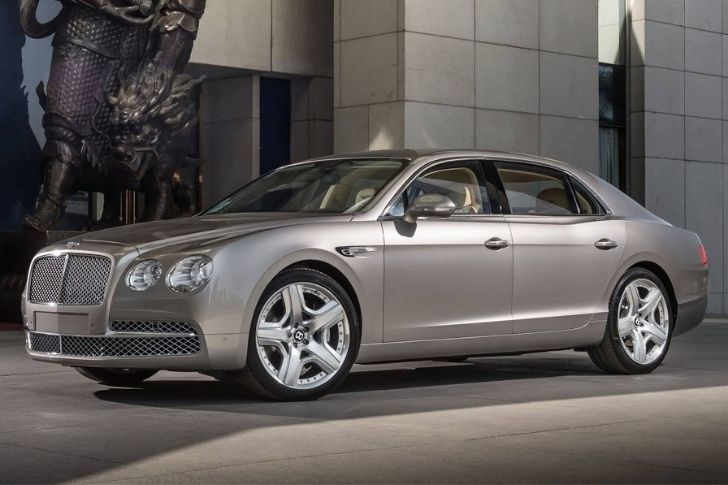 As a multi-champion in the boxing ring, Danny Garcia had a thirst for power. It makes sense that he will prefer muscle cars over regular ones. In 2014, he made an investment in a Bentley Continental Flying Spur. This four-door British car is essentially an elongated version of the popular Bentley Continental GT. The Flying Spur was first unveiled in March 2013 during the Geneva Motor Show. This vehicle certainly has style and is more driver-oriented than its predecessor, the Continental GT. The Flying Spur has an eight-speed automatic transmission and an engine that is turbo-charged. That is surely some significant power there.
Saul Alvarez – Mercedes-Benz G63 AMG 6×6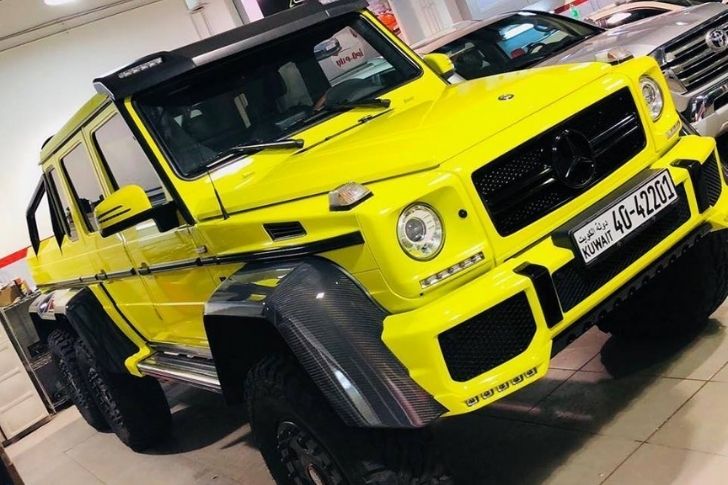 This champion in two weight classes and three-time world champion was not just all about cars and an opulent lifestyle when he started in the ring. He now prefers to collect the finest cars that are worthy of his credit standing. In fact, in a picture he showed to everyone on Instagram, his garage is now full of supercars. His most beloved is the SUT Mercedes-Benz G63 AMG 6×6. The six-wheel-drive was inspired by the Mercedes Geländewagen used by the Australian Army since 2007. This road monster has a compressor which allows it to adapt the tire pressure depending on the traction of the surface–it is indeed a versatile feature.
Leo Santa Cruz – Nissan GT-R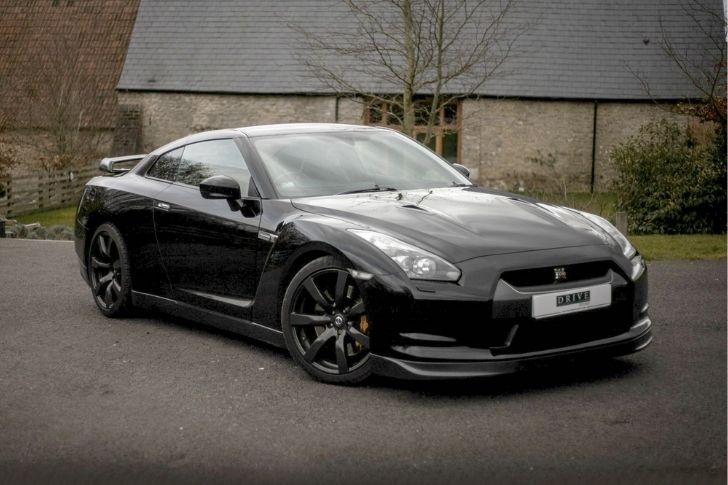 Four-time world champion Leo Santa Cruz has chosen a Nissan GT-R for himself. This vehicle brand is not the usual choice of athletes as they prefer one with a bigger overall body, but the wide span of this white Nissan certainly looks complementary to the way he looks. Beyond appearances, the GT-R also has excellent engineering, being a high-performance sports car. Under its hood is the V6 engine assisted by a six-speed dual-clutch transmission. When the gas is stepped on, it can go from 0 to 60 in about 3 seconds, using its 565 horsepower. Indeed, the GT-R is a champion fit for someone who reigned in three weight divisions.
Anderson "Spider" Silva – Bentley Continental GTC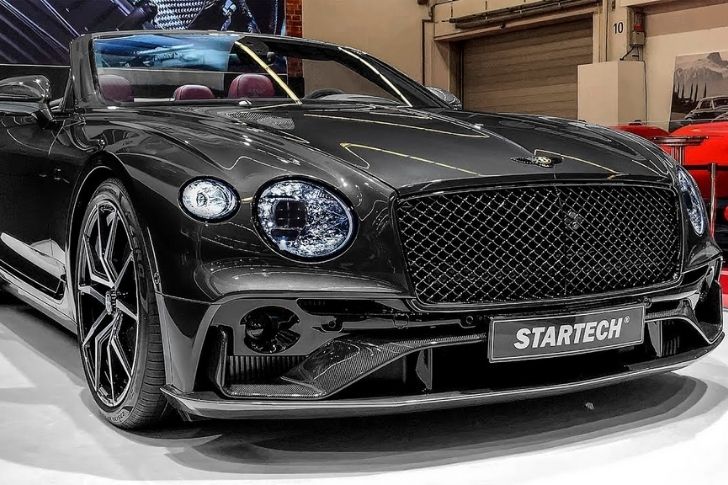 Compared to their peers in the sports industry, MMA fighters actually do not make that much. But that has not prevented Anderson Silva from accumulating investments in the form of cars. After all, the more famous fighter gets compensated well enough. So it comes as no surprise that in Anderson's garage can a Chevy Camaro, an Audi, a Mercedes-Benz, and his favorite Bentley Continental GTC be found. This car has some serious appearance that embodies style and excitement. The grand tourer has a W12 engine under the hood, giving it up to 560 horsepower. This vehicle was first unveiled during the 2011 Geneva Motor Show.
"Rowdy" Ronda Rousey – BMW X6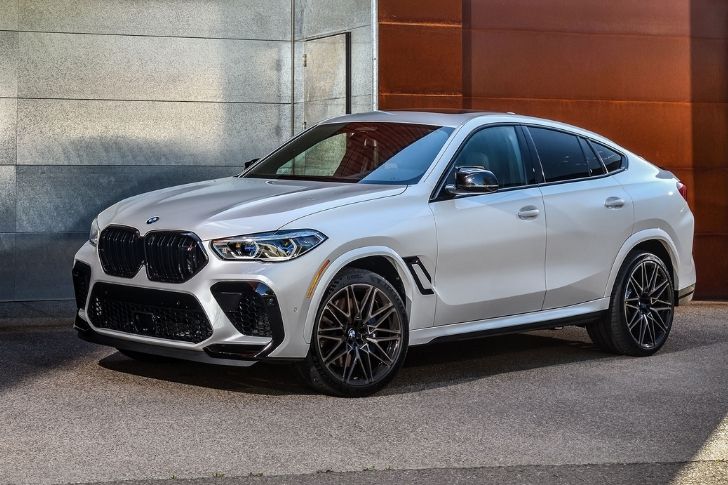 We love rags-to-riches stories. Ronda Rousey is one of them, and she has served as an inspiration to fellow struggling athletes. There were times she had no money, no gas, food, or even clean clothes, but she never gave up on her UFC dream. Even during the 2008 Olympics, she had to save enough money for rent. Fast forward a few years later, she is now a legend among her peers and the world. With a net worth of $12 million, she was able to purchase a BMW X6 and a Chevrolet Corvette C7. The X6 was the first vehicle to have the xDrive all-wheel-drive system, helped by automatic transmissions. It was first unveiled during the 2009 New York Auto Show. This high-performance vehicle surely fits the requirements of Ronda.
Georges "Rush" St-Pierre – Range Rover Sport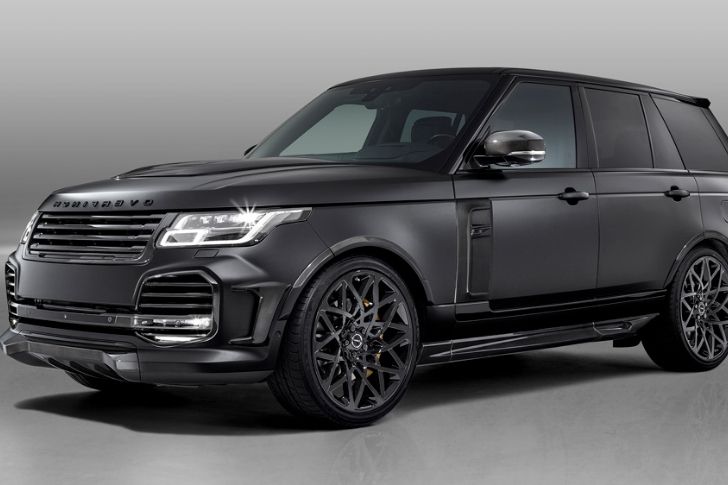 As a mixed martial arts fighter, expect to see "Rush" in a muscle car. This French-Canadian fighter certainly could afford to pay for these cool vehicles. In fact, he has shown preference for SUVs and other luxury vehicles. He had set aside a nice sum for his car investments from his total estimated wealth of $25 million. His favorite is the British-made luxury mid-size SUV, the Range Rover Sport. This vehicle was first produced in 2005 and has since then been replaced by the second generation dubbed Sport. At one point, he poked fun at the Range Rover, asking his on-the-ring opponent Michael Bisping to ditch the Rover if he had it because it tends to "break down." But we know that he loves the Range Rover Sport as much as he loves fighting in the ring.
Chuck Liddell – 2013 BMW 760Li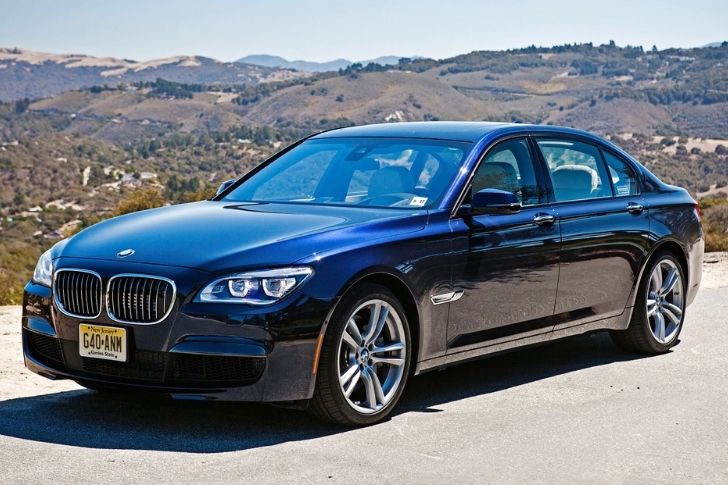 Chuck learned to drive in a Ford Fairmont Station Wagon. He had a rather colorful history with various cars he owned throughout the years. Five years after obtaining his degree in BA in Business and Accounting from the California Polytechnic State University, he bought his first car. It was a 1988 Ford Ranger that cost him $3,000. From there, he took a serious liking to various vehicles. He even bought a Hummer H2, which he thought was perfect at first but went on to doubt the vehicle after a few years. Chuck also owns a Ferrari F430, a Cadillac Escalade, a 2013 BMW 760Li, and a Range Rover. The BMW 760Li was described as being more muscle than a limo, and we have to agree with that. This muscle car is fitted with a twin turbo-charged V12 and goes from 0 to 60 in just 4.5 seconds.
Tito Ortiz – Cadillac Escalade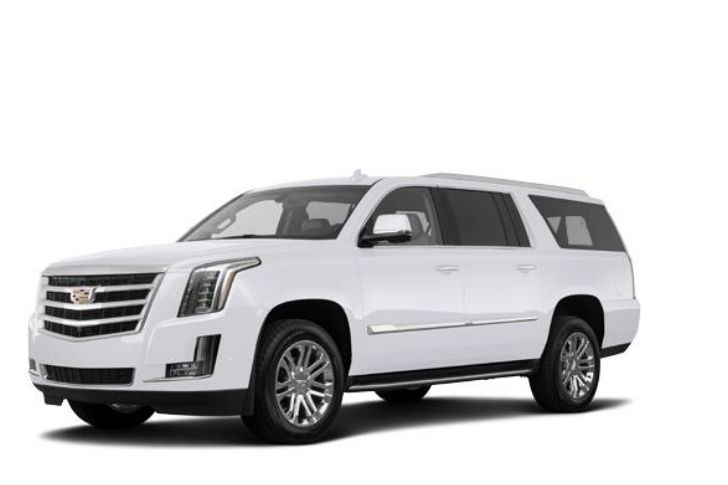 We know boxers and MMA fighters like to show off and trash-talk each other, especially before a major fight as a way to spice up the game. In 2016, Chael Sonnen taunted Tito and said that he was broke. Of course, we know it is not the case. With a wealth of $15 million, he can certainly pay for anything such as home mortgages or cars many times over. So he took to Instagram and showed Chael that he is a proud owner of a Phantom and a Cadillac Escalade. He needs to be careful on the road, however, as he has a history of crashing his cars, which include his first Escalade, a Rolls-Royce, and a Panamera. Escalades are usually fitted with a V8 engine, which means there is that power to it.
Randy Couture – 1949 Chevrolet Kustom Pickup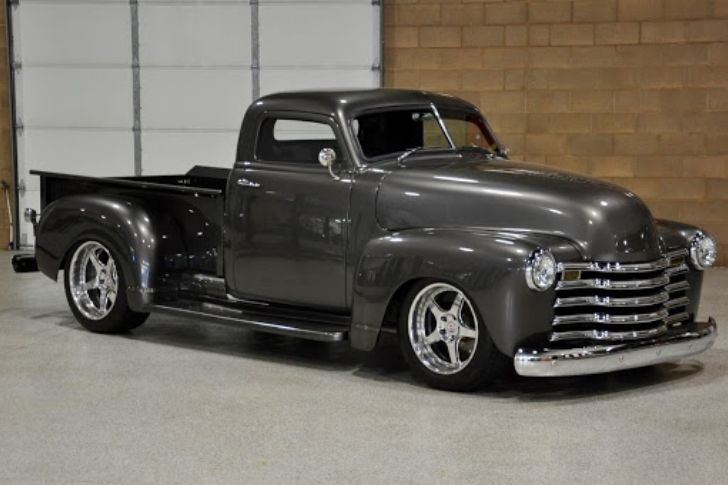 Randy's garage is full of an assortment of vehicles from the Camaro to the G-Class. One that stood out, however, is the 1949 Chevrolet Kustom Pickup that he owned for some time. According to bidders, it was probably the best 1940s car they had ever laid eyes on. It featured a custom Grant steering wheel, vintage air conditioning, custom JL audio system, and a 22" Lokar shifter. It is also powered by a V8 engine that produces 430 horsepower, which is a lot to say about a 1949 model. The black exterior of the vintage also lends class to it, making one feel like they are in a black and white movie, at a time before the internet or online classes were invented. The vehicle was customized from the ground up by Findlay Customs in Henderson, Nevada.
Brock Lesnar – Alfa Romeo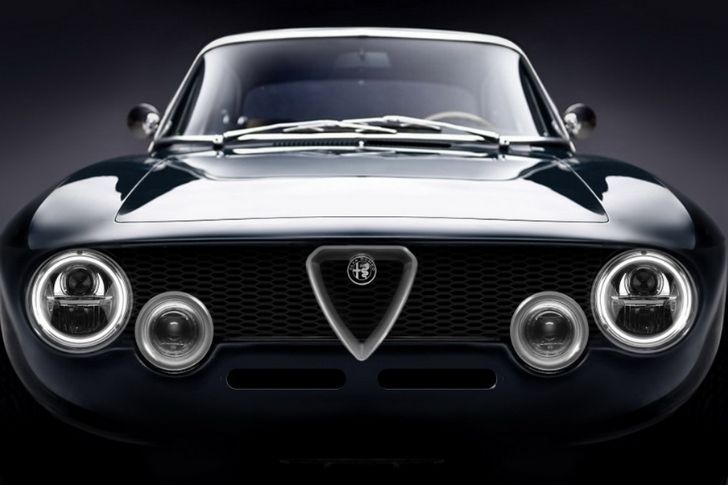 We know that Brock Lesnar smashed J&J's Cadillac on WWE Raw, so we're wondering whether he's into cars or more into destroying them. We know he can afford to pay the $55,000 value of the Cadillac many times over. Brock can probably afford the insurance premium as well should any of his vehicles be totaled. We also know that Brock has a preference for motorcycles, but has also owned a Range Rover, an Alfa Romeo, and a few from Mercedes-Benz. We do not have many details on his cars, but a typical luxurious Alfa Romeo has either a V6 or a V8 engine, which means it has some significant power to it.
Wanderlei Silva – Aston Martin Vantage V8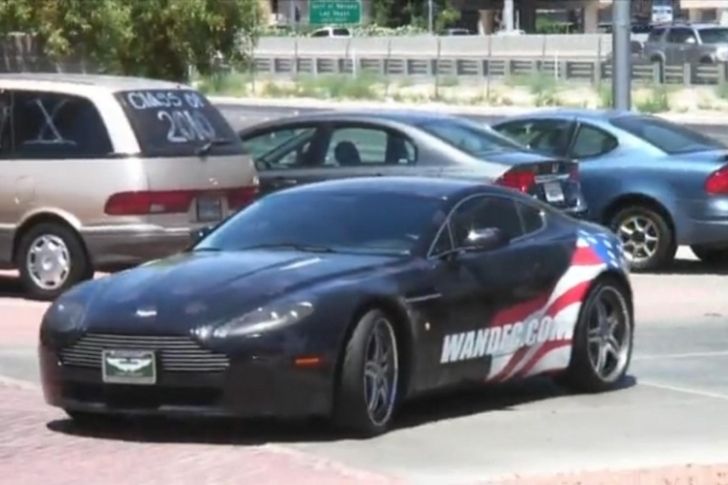 As a world-famous fighter, Wanderlei Silva deserves the praise and regalia. He is also deserving of driving luxury vehicles when on the road. He had, in fact, been seen riding an Aston Martin Vantage V8. To show his love for his roots and his country now, he displayed an animated Brazilian Flag and an American flag on both sides of the car. This grand tourer is equipped with a V8 engine and a six-speed transmission. The modern car is given credit for being among the cleanest and most agile vehicles in the Aston lineup. The car's character, as well as his "The Axe Murderer" brand on the ring, are a perfect match, as he is among the most agile fighters, with the longest winning streak in the history of PRIDE.
Dana White – Cadillac Escalade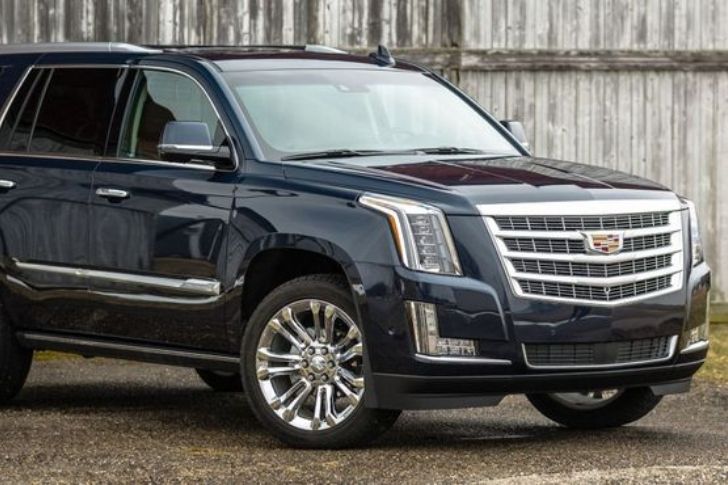 Dana White has quite a history and a mouth. He is known to be among the most foul-mouthed fighters and business executives, but he also is brutally honest with people. When he sold the UFC, his wealth spiked to a stunning $500 million, making him among the most elite of fighters. He still is the President of the UFC now and has made the organization a globally known billion-dollar business. For his car investments, we would expect that he has several. Among what he owns is a Bentley Continental GT, a Dodge Charger, a Ferrari F430, and a Hummer H2. His favorite limo, however, is a Cadillac Escalade, where he has been spotted alighting from on various occasions. One of these stretched cars is priced at around $300,000 or higher.
Jermaine Pennant – Aston Martin DBS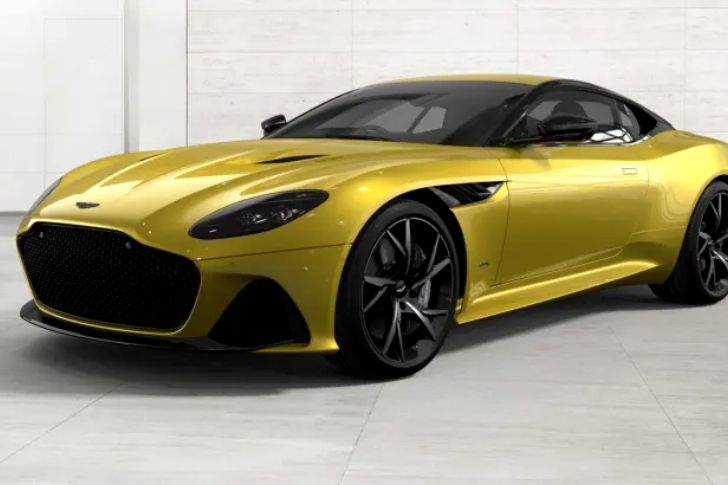 Winger for the Billericay Town Football Club Jermaine Pennant is known to drive an Aston Martin DBS. This English footballer has scored a total of 24 goals in his career and was born in Nottingham. At 37, he has one child and a net word estimated to be between $1 and $5 million. So for sure, can he afford to buy many more luxury vehicles as investments. His Aston Martin DBS, however, is an eye-catcher when on the road. The car's exterior screams sophistication, smoothness, and sleek. When encountering this on the road, you will probably have to cover your eyes as it can be flashy. This grand tourer coupe has a V12 engine and a six-speed transmission. With this power, the vehicle can go from 0 to 60 in just 3.4 seconds and reach a top speed of over 200 mph.
James Harrison – Smart Car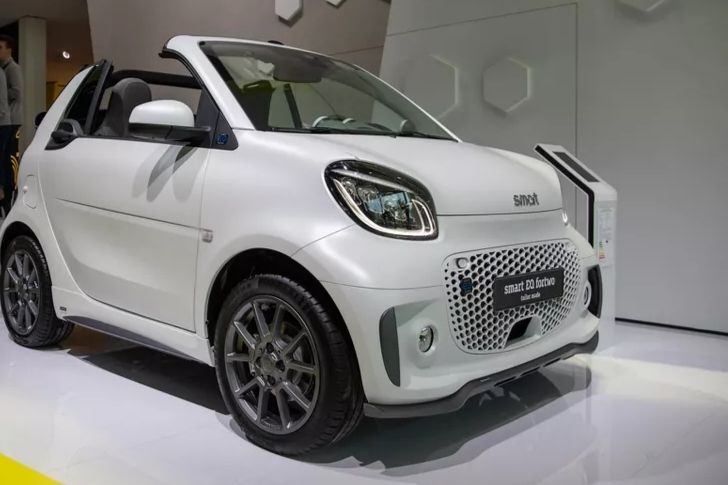 We usually encounter an odd one every now and then, and Jim fits that description. Usually, athletes opt for vehicles that are big and wide, that consume exorbitant amounts of gas. But not Jim. This linebacker has chosen to drive a tiny Smart Car. He probably did it for fun or to save on fuel, but we know that he most likely cares for the environment, too. Well, I think if he keeps that up, he could help in his own little way. Recent studies showed that smart car technologies could save drivers around the world a staggering $6.2 billion on fuel costs. So while Smart cars might be a bit pricey at the start, the fuel savings, in the long run, will make it worth it. We just hope the maintenance costs on these vehicles are not sky-high.
C.J. Wilson – McLaren F1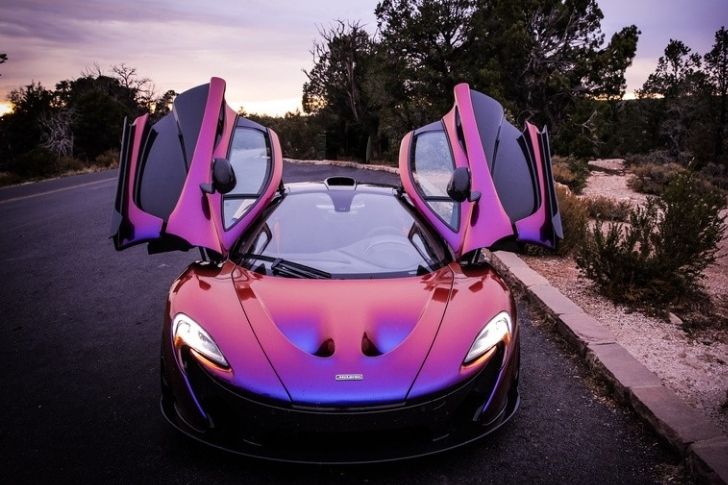 CJ Wilson used to play baseball for the Texas Rangers from 2005 to 2011 and then with the LA Angels from 2012 to 2015. He had earned a run average of 3.74 and a win-loss record of 94.70. We can say that this baseball star sure won some serious games. He now owns an American auto racing team and has taken an interest in cars. He sure can afford the best and fastest without taking out a cash loan. He owns a McLaren F1, among the fastest on the planet. Under the hood of this car on steroids is a V12 engine. It also has a six-speed manual transmission. The F1 accelerates from 0 to 60 in just 3.2 seconds, reaching a top speed of 240 mph. The car's exterior also looks stunning, and the door that swings upward simply looks amazing.
Devin Hester – Chevrolet Impala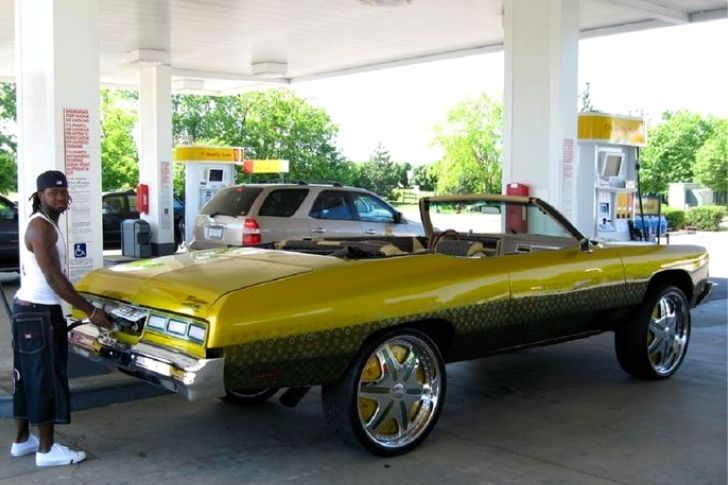 Who says Louis Vuitton only makes bags? They also produce cars. Well, no, they do not. But Devin Hester's Chevrolet Impala has Louis Vuitton designs all over the vehicle. Devin is a fan of customizing cars, and his Impala was not spared from it. From the rims to the paint scheme all over the car, it is Louis Vuitton. We do wonder if LV was contacted before this was done? If not, he might have a problem, and he might experience setbacks in his investments as trademark lawsuits can be very expensive. Nonetheless, this Impala is a head-turner. The estimated cost of the vehicle, plus the modification, is at $250,000. The amount is a testament to how this former professional football player loves his customized cars!
Darren McFadden – 1972 Buick Centurion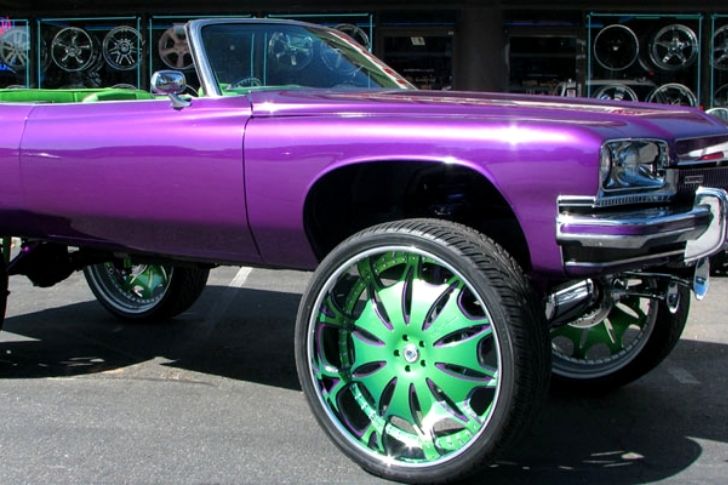 Darren was a former linebacker. In 2008, he was drafted by the Oakland Raiders. At one point he also played for the Dallas Cowboys. Due to his athletic ability, Darren was given a scholarship while getting his degree at the University of Arkansas. He once had paternity issues, which he needed a lawyer to handle, but had a good life and career otherwise. He likes taking charge of this, be it in football or his life, and so decided to design his own car. He painted his 1972 Buick Centurion and christened it a "cop attracter". It sure would attract not only cops but also kids, as the vehicle would remind them of Barney. He might even end up giving out candies when driving this looker on the side streets.
Stephen Curry – Porsche GT3 RS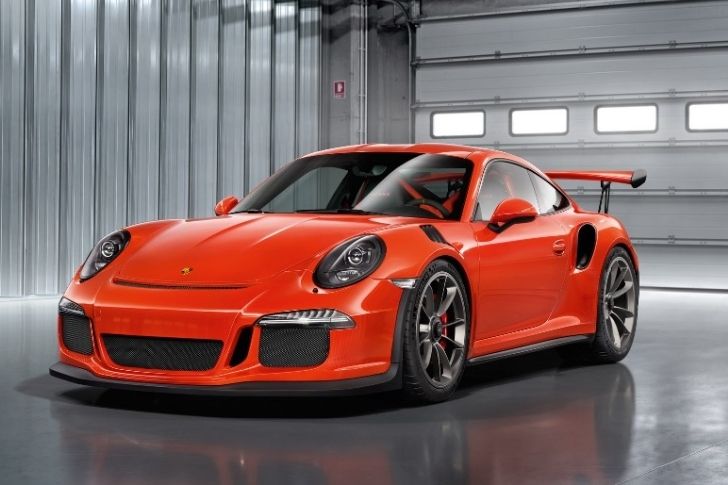 We know Stephen Curry to be an Infiniti ambassador, so his garage will definitely have at least one of the various luxury cars carried by the automaker. Stephen has also been driving around his own vehicles, including several Porsche cars. Recently, he was seen in a Porsche 911 GT3 RS. This particular model is designed with speed as the goal, as its 4 L flat-six engine produces power that is equal to 500 braking horsepower. Stepping on the gas can accelerate the car from 0 to 62 in just 3.4 seconds. So when not in the court, expect him on the road driving the GT3 RS or any of his other cars.
Kirk Cousins – GMC Savana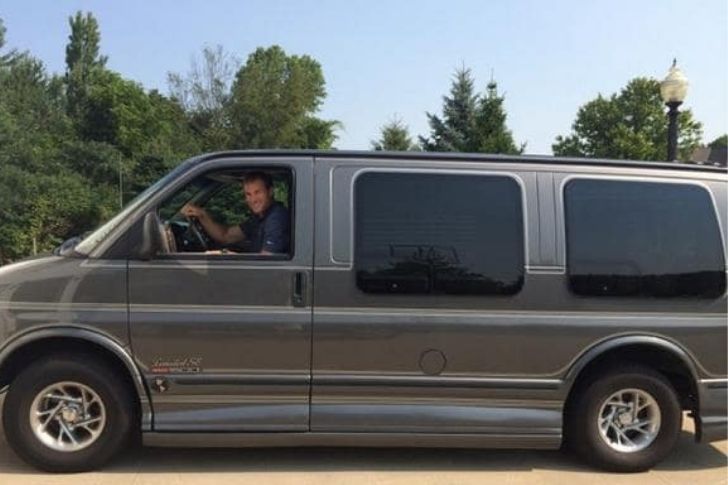 Kirk Cousins is the quarterback of the Minnesota Vikings. He started with a bright career in college, and in 2018 signed an $84 million contract with the Vikings. He was at some point the highest-paid player when considering per year income. With millions in the bank, he didn't have to take out a personal loan to buy some of his expensive cars. But did you know that one of his cars is a 2000 Savana GMC that he bought for only $5,000? It had 130,000 miles to it and a lot of dents here and there. But it was sold to him by his grandmother, so as a loving grandkid, he obliged. Plus, he believes that buying assets that depreciate over time is not a good idea. Well, perhaps he can buy one of the vintage ones which actually gain more value over time.
You've Reached The End