Ever wonder what it took for your favorite stars to get to where they are? Aside from working hard, there are also those whose career seems to have been touched by fate—the ones who were simply in the right place, at the right time. Then there are those who found their luck a little later in life. To their credit, they already had the talent but they also needed the right opportunity for it.
If you need a little boost when it comes to chasing your own dreams, let these stories prove that one's circumstances can change in an instant. You just have to keep going.
Ellen Pompeo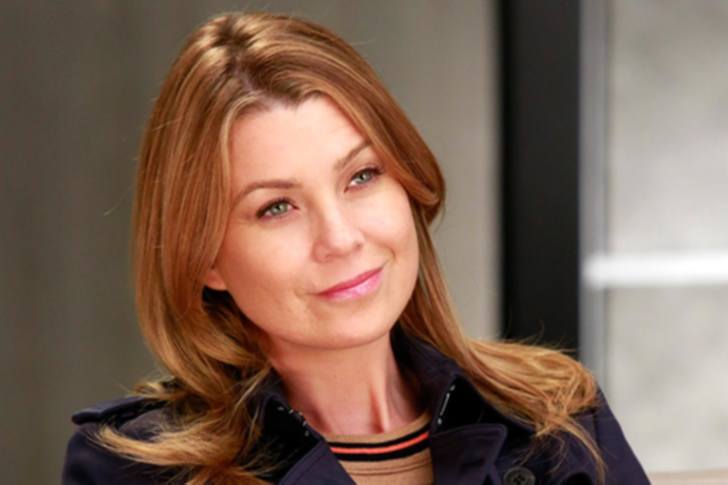 From busing tables to bartending, some of our favorite celebs were discovered working their "other" jobs whilst waiting for their big breaks. During the mid-'90s, Ellen Pompeo was working as a bartender in SoHo in New York City. During one of her shifts, a casting agent saw potential in the actress and offered her some friendly advice. She mistook it for flirting, however.
Nonetheless, that chance encounter led to her getting credit for small TV roles. Did you know she appeared in Law & Order? Her streak continued, but she didn't get her big break until 2005 when she was cast for Grey's Anatomy.
Rebecca Black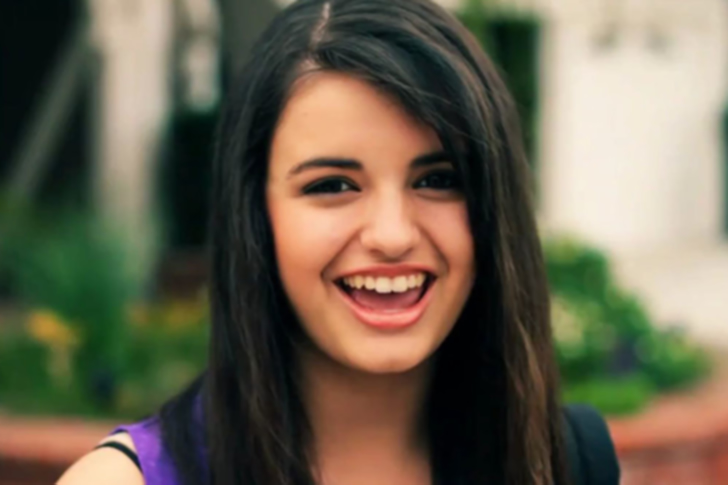 Not all Hollywood beginnings are rosy. Just take Rebecca Black as an example. After she recorded the song Friday and uploaded the video on YouTube, it quickly became viral—but not in the best way. She received much criticism and negativity, with some even touting it as "the worst song ever". Fortunately, Rebecca was able to weather all of that and went on to establish quite a successful career.
Since then, she has released a few other singles and even received voice acting credit for The Legend of Kung-Fu Rabbit. Rebecca also appeared in Katy Perry's music video for Last Friday Night.
Justin Bieber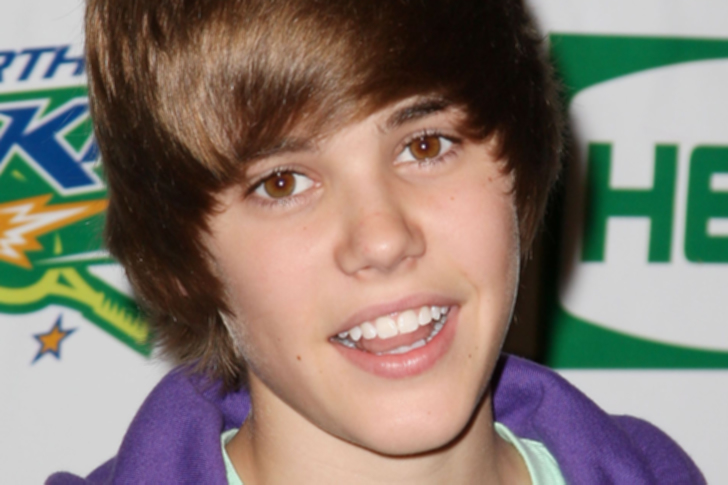 Love or hate The Biebs, you cannot deny that his journey to stardom was a very inspiring one. It was in 2007 when videos of the young performer were posted on YouTube, which was still a new platform back then. Scooter Braun, the famed record producer, found a video of Justin and was very impressed with what he saw.
He flew to Stratford, Ontario to meet with the singer and his family. After setting up a meeting with label executives, Justin went on to record with Usher. Since then, he has become one of the most successful artists with plenty of chart-toppers to his credit.
Jay-Z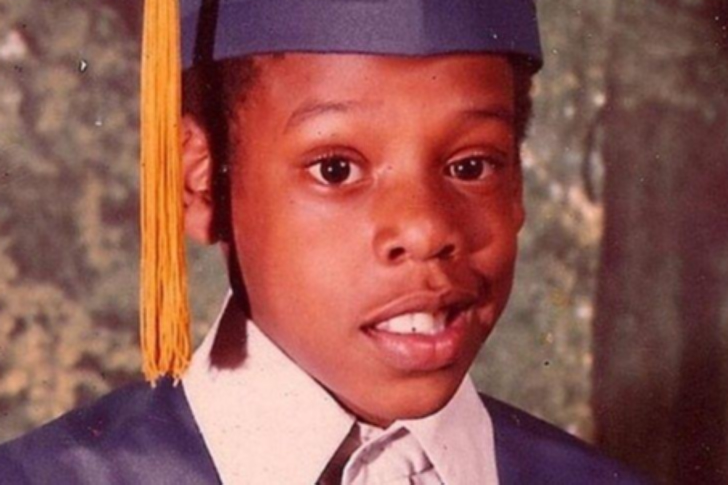 At present, he's a hip-hop icon and is also one of the richest men in the music industry. His influence in pop culture is overreaching and his music is often pioneering. Before achieving this degree of success, however, he was just a young man struggling to get by in New York. Jay-Z dealt with poverty and violence while living at the Marcy Projects.
In 1989, he began a collaboration with Jaz-O, and together, they released the song The Originators. Slowly but surely, the rapper made a name for himself— showing off his skills and boosting his reputation at the same time.
Jennifer Aniston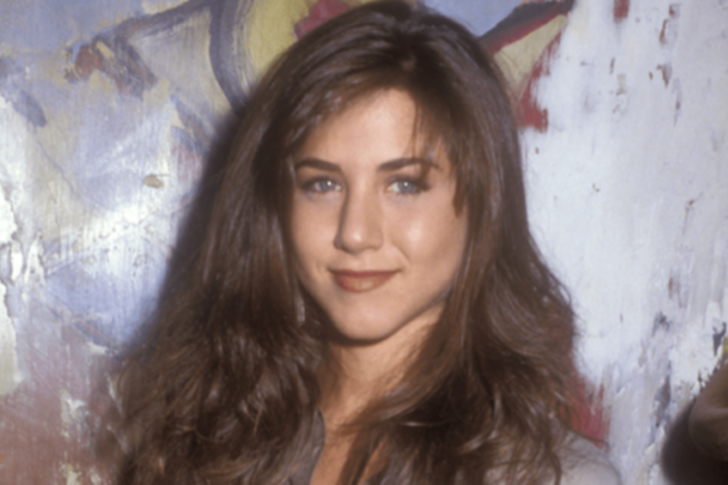 With her charming good looks and innate talent, it might surprise you to know that for a while, Jennifer Aniston was actually a struggling actress. She lived in Los Angeles at the time and had been experiencing a series of failures when it comes to her castings. This was when Jennifer chanced upon Warren Littlefield, a TV executive, at a gas station. What did she do next? She asked him for advice.
The NBC boss told her not to give up, but also helped the actress get cast in the show F.R.I.E.N.D.S. Needless to say, this is the acting credit that started everything for her.
Will Smith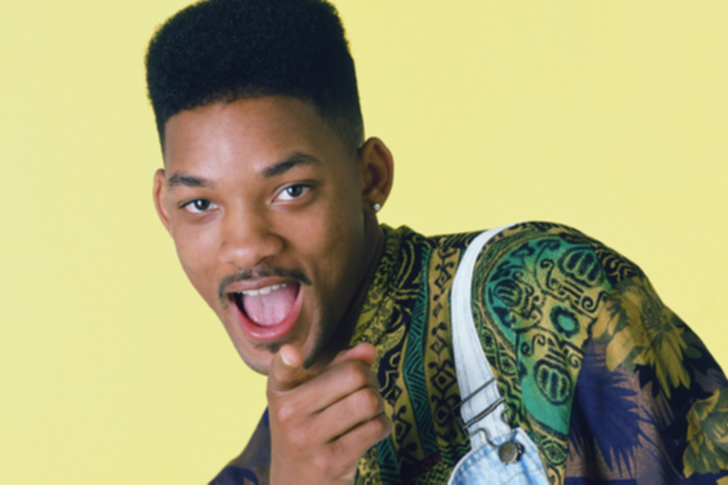 Remember DJ Jazzy Jeff and the Fresh Prince? The duo was composed of Jeff Townes and Will Smith. They received decent success, but not quite what they were hoping for. Wanting to boost his career after one of his albums flopped, Will Smith went on the Arsenio Hall Show.
He got more than just 15 minutes of fame with that appearance. There, he met Benny Medina who was inspired for a TV show based on Will's life. Any guesses on which successful show that was? The Fresh Prince of Bel-Air gets credit for pushing the actor into the spotlight and giving his career a boost.
Zac Efron
He made girls swoon when he appeared as basketball jock Troy Bolton in the Disney film, High School Musical. Long before this, however, he was already showing off his charms on stage. This caught the attention of his drama teacher, who then proceeded with recommending Zac to a talent agent.
Whilst he was not able to pursue a college degree, Zac did go on to establish a highly successful acting career. From dancing his way into our hearts to flexing his drama skills in Extremely Wicked, Shocking And Vile, the actor has proven that he is far from being a one-trick pony.
Katherine Heigl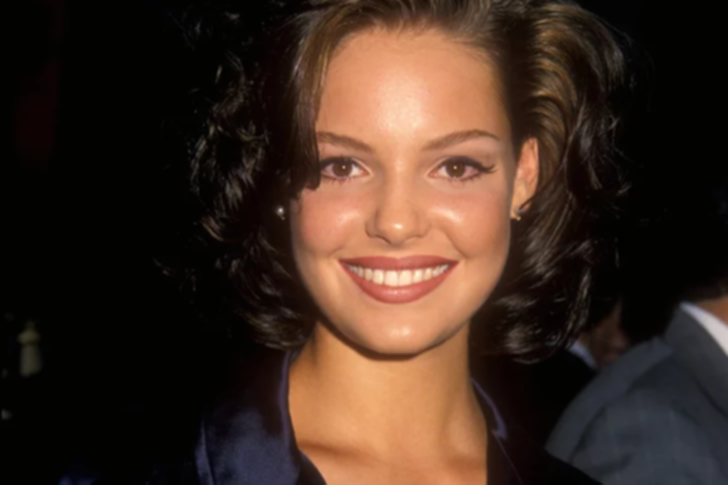 Grey's Anatomy star Katherine Heigl began her modeling career at only 9 years old. Back then, she would pose for aunt's hair care products. Seeing the potential in Katherine, that same aunt sent out her photos to various modeling agencies. Among them, the famed Wilhelmina Modeling Agency. The actress signed with them and began working professionally.
She landed her first magazine cover for Seventeen in 1994, which gave her popularity and career a much-needed boost. By 1999, she was receiving credit for TV roles, including Roswell. However, she only got her big break when she landed the role of Dr. Izzie Stevens.
Burt Reynolds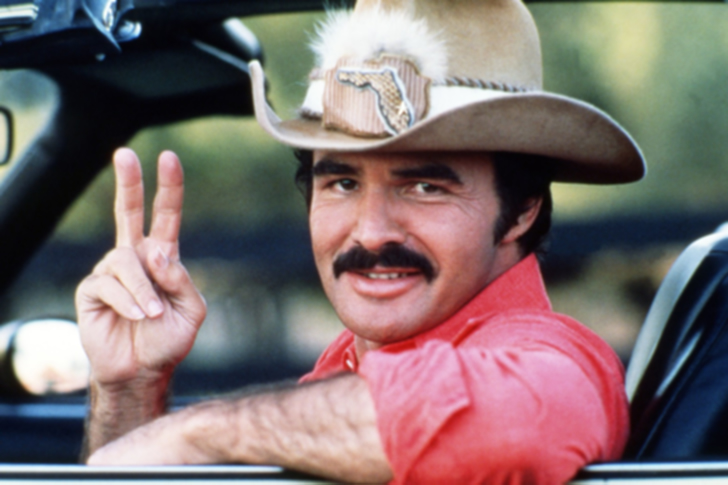 The iconic actor had no real interest in entering the entertainment industry in the beginning. After all, he had a football scholarship and was set to play for Florida State University! With his skill, Burt Reynolds even got drafted by the Baltimore Colts. All seemed well, but he would later sustain a career-ending injury. Whilst insurance probably helped with his recovery, Burt had to start looking into other careers.
That was when he earned a scholarship to Hyde Park Playhouse in NYC. The actor took a chance and that led to various TV and film projects, with his success continuing on up until the present.
J. Cole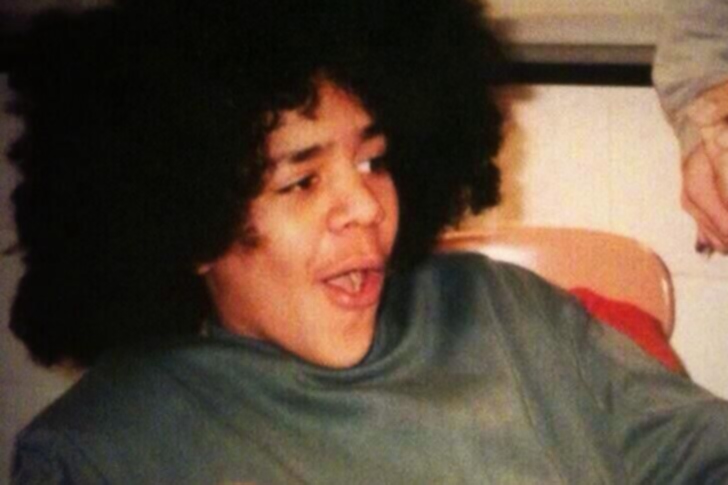 Today, we know Jermaine Lamarr Cole as one of this generation's most talented rappers and songwriters. He has numerous hits to his credit and has fans worldwide. Before he managed to achieve all of that, however, the artist had to push and grind. J. Cole was willing to do whatever it takes to make it happen.
That includes standing outside of Jay-Z's recording studio in New York City for three whole hours—in the pouring rain—just so he could personally give the producer his demo. We're not too surprised that Jay-Z gave him a shot and signed him under Roc Nation!
Channing Tatum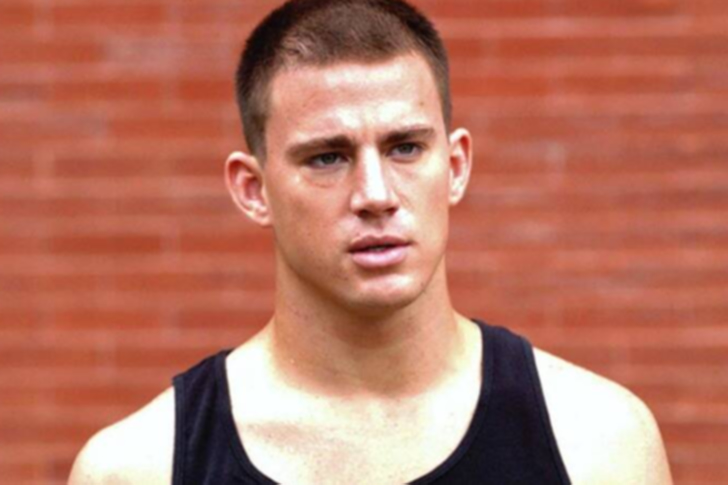 We've touched on the jobs that some celebrities had before making it big in Hollywood. Channing Tatum has a similar story, with one unique detail. After he graduated from high school, he opted out of a football scholarship and became part of an all-male revue in Tampa.
It was during one of their club performances that a scout saw him and thought there was potential in the young dancer. The result? Channing received acting credit for a Pepsi ad. His luck was just getting started, however, because this would lead to him landing the starring role in 2006's Step Up.
Mandy Moore
Connections do play a big part when it comes to opening doors in the entertainment industry. However, they don't always come in the "package" most people expect. For Mandy Moore, her ticket to becoming a star came in the form of a FedEx delivery man who overheard the singer while she was practicing at a studio. Mandy paid for the studio time through the money she earned performing the national anthem for local sporting teams.
That small investment led to her discovery. The delivery man, through his many connections, managed to land the young singer a meeting with an exec at Epic Records.
Haley Joel Osment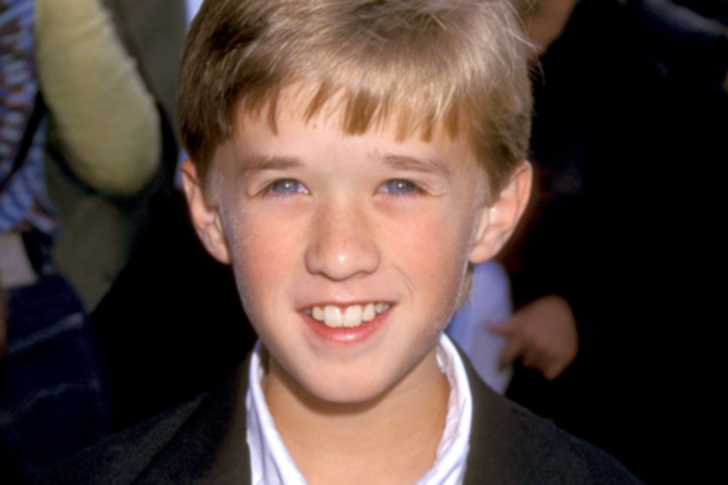 When people say that Ikea has just about anything, they probably don't mean that this is where you'll find your future career. Unless you're Haley Joel Osment, of course. The actor went into the Burbank store where a casting table was organized and talent scouts were taking photos of the kids coming in with their families. He got his polaroid taken and that helped him land a Pizza Hut commercial.
He also caught the attention of Forrest Gump's casting director. From there, he consistently won over people's hearts, and landed major movie credit. Including his breakthrough role in M. Night Shymalan's The Sixth Sense.
Vin Diesel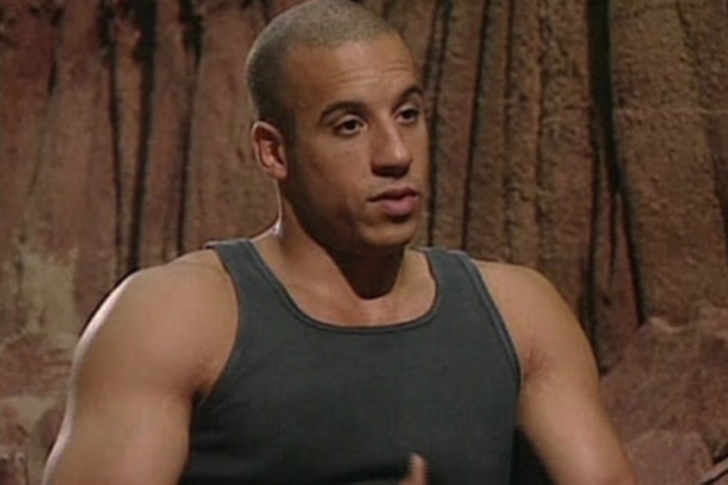 Mark Sinclair, or also known as Vin Diesel, got his start through the New York City theater. That said, the actor didn't exactly audition for a part in one of their productions. Instead, he and some friends were caught messing around, and would have ended up in handcuffs had it not been for the kind artistic director who helped them out. Thanks to this chance encounter, he went on to appear in Off-Off-Broadway productions before moving to Los Angeles.
Vin gives credit to his film Multi-Facial for helping him get the attention of director Steven Spielberg. The filmmaker was impressed and cast the actor in Saving Private Ryan.
Shannyn Sossamon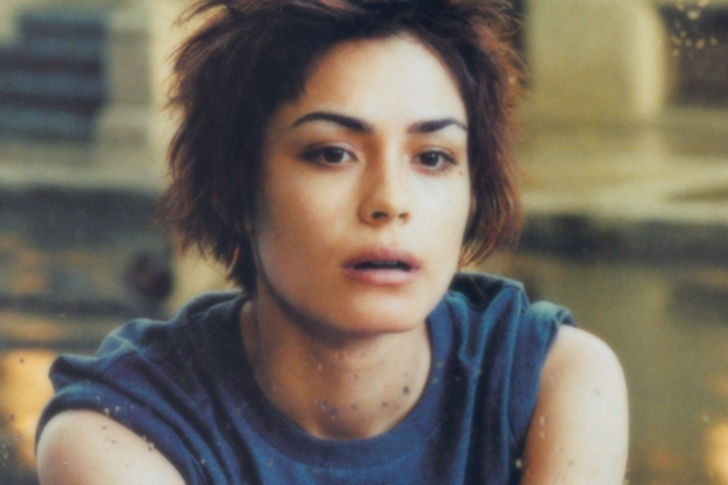 Before she became an indie darling Shannyn was performing as a dancer and was attending Dance Unlimited. Sure, she did modeling work and filmed for commercials to keep out of bankruptcy, but the actress wasn't one to really go after bigger TV and film roles. To help finance her lifestyle, she also worked nights as a DJ for local clubs. It was because of this side-gig that she was at Gwyneth Paltrow's birthday party. There, Shannyn was discovered by Francine Maisler, a casting director.
She eventually landed a role in A Knight's Tale alongside Heath Ledger and even won an MTV Award to her credit.
Angie Harmon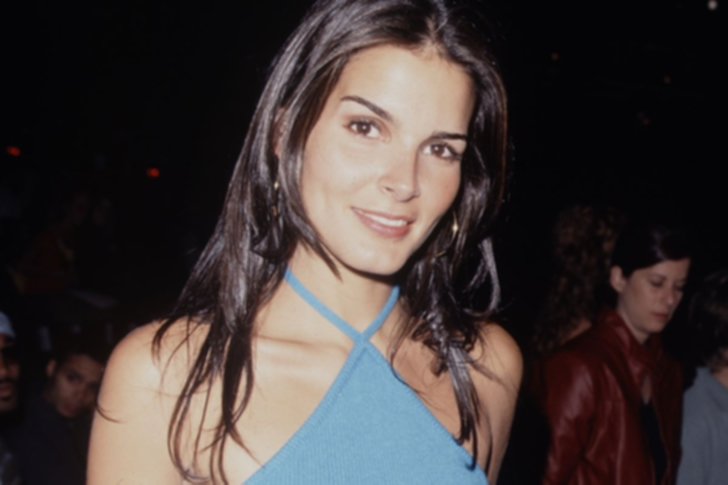 Angie Harmon was actively pursuing an acting career for a period of time. She found initial success as a model for many high profile publications. To her credit, Angie managed to beat out 63,000 other contestants to land a Seventeen Magazine cover.
Her breakthrough didn't happen at a casting call, however. The actress simply had the good fortune of sitting next to David Hasselhoff on a flight. Aside from her beauty, Angie really won David over with her charm and personality. So much so that he offered her a co-star role in Baywatch Nights, a Baywatch spin-off, right then and there!
Janet Leigh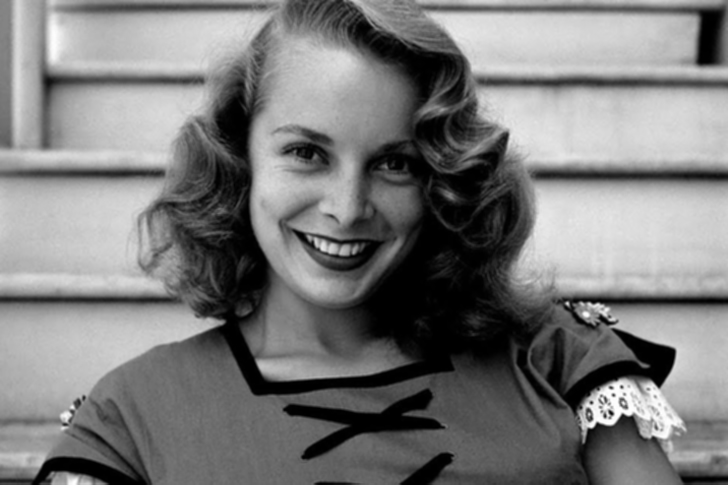 Janet Leigh is one of the original scream queens, with credit to her appearance in Alfred Hitchcock's Psycho. She has starred in over 50 films during her career and you might be surprised at how Janet got her start in the business. Spoiler: it wasn't at an audition.
It was actress Norma Shearer who took notice of her. She was so enamored by a picture of Janet that she asked to keep it—in order to show it to MGM execs. Soon after, Janet was asked to do a screen test and eventually given a starring role in The Romance of Rosy Ridge!
Sofia Vergara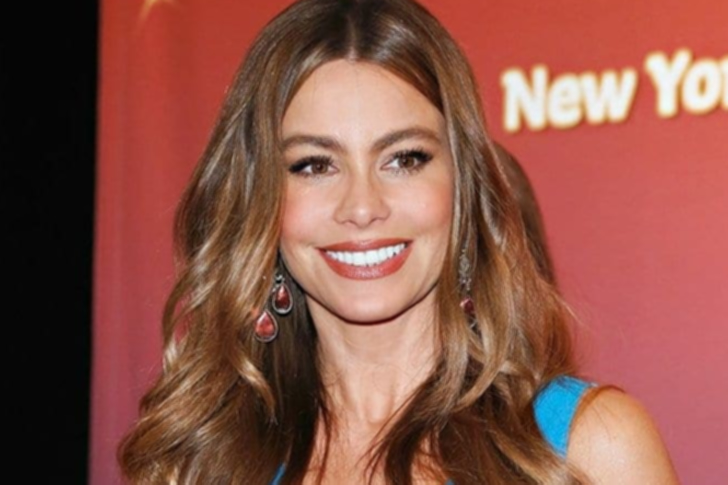 With her gorgeous looks and charming personality, people are bound to notice actress Sofia Vergara—even if it's at a crowded beach. She was 17 years old when Sofia was scouted. The actress was out with her family, spending time at the beach when the scout asked to take a polaroid of her.
That exchange helped Sofia get one foot through the door when it comes to the entertainment industry. Just a year later, she was able to snag a part in a Pepsi commercial. From there, she continued to receive acting credit for various TV roles. Her big break? Modern Family.
Kate Upton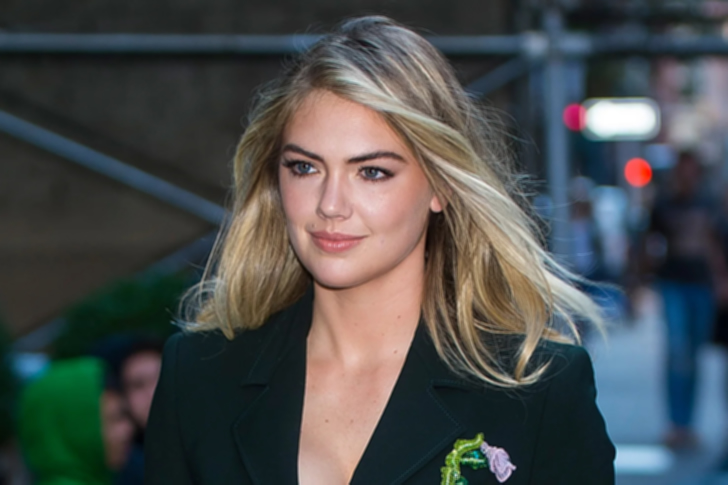 Kate had a steady career as a model, but the work she was getting had always rested on a plateau. While she got a fair bit of magazine jobs, her agency was starting to believe that the model simply didn't meet the "fashion standard". After all, while she is gorgeous, the current trend in the modeling world was something entirely different.
Fortunately, Kate's luck was about to change. During a Clippers game, a friend of hers took a video of the model dancing "The Dougie". This video quickly went viral, to such a degree that it actually saved her career.
Marilyn Monroe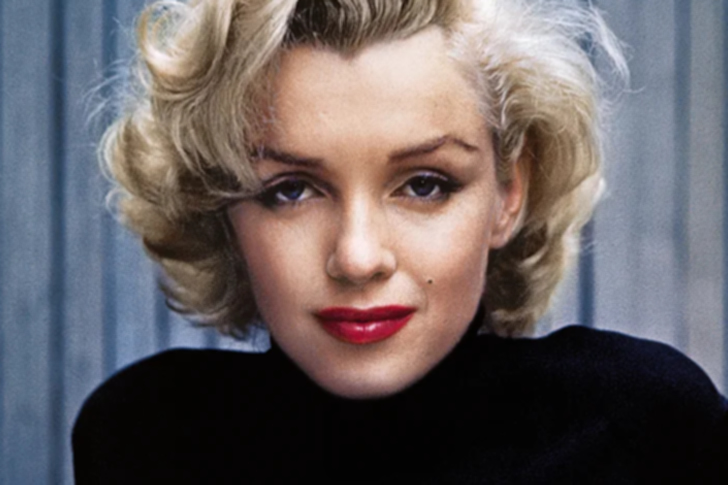 Before she became the beloved Hollywood icon, Norma Jeane Mortenson or Marilyn Monroe worked at a munitions factory in California. In 1942, she dropped out of school and married Jimmiewho was a marine. It was while she was at work that a photographer from Yank magazine, an army publication, visited and snapped a photo of the gorgeous brunette.
Thanks to that encounter, she got her start in modeling. When Jimmie came home in 1946, Norma Jeane had become Marilyn Monroe and had her hair dyed blonde. A year later, they would call on divorce lawyers—leaving her free to pursue an acting career.
Charlie Hunnam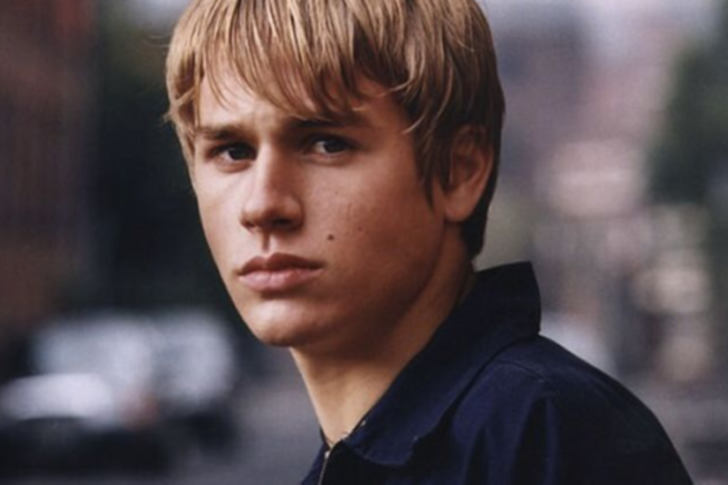 The Sons of Anarchy actor had quite the start to his career and it all began with a round of drinks. He was doing some Christmas shopping while inebriated when he happened upon the production manager of a TV show. At the time, Charlie wasn't aware of who the woman was. But he felt quite merry and bright, so he decided to do the cheeky thing and blew a kiss her way.
Instead of getting offended, however, the production manager went up to him and asked if he had thought of going into acting. Should we credit his charm or his luck for this one?
Chloe Sevigny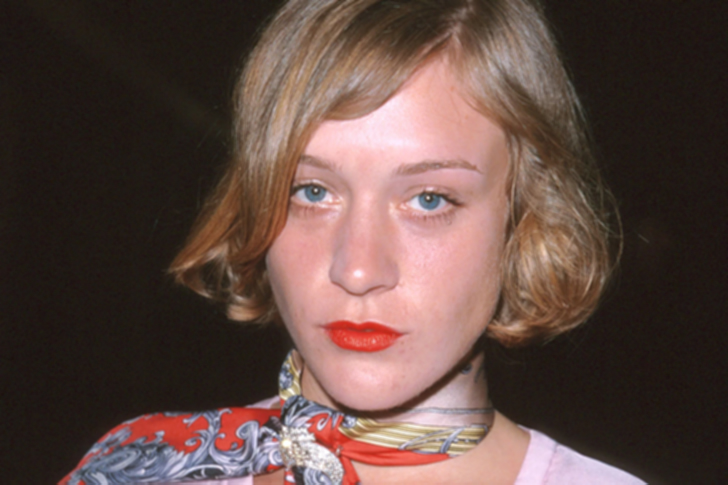 The talented actress gets credit for taking on some of the most memorable yet controversial characters on film. Nonetheless, her performances never fail to garner acclaim. However, if you're thinking that she was discovered while in drama school—well, you'd be assuming wrongly. Chloe was scouted while skateboarding through the East Village neighborhood in New York City.
She was spotted by a fashion editor for Sassy magazine. Her modeling career was quite successful, but it was her appearance in the 1994 film Kids that really propelled her into an acting career. Chloe landed that role just two years after she was scouted!
Shawn Mendes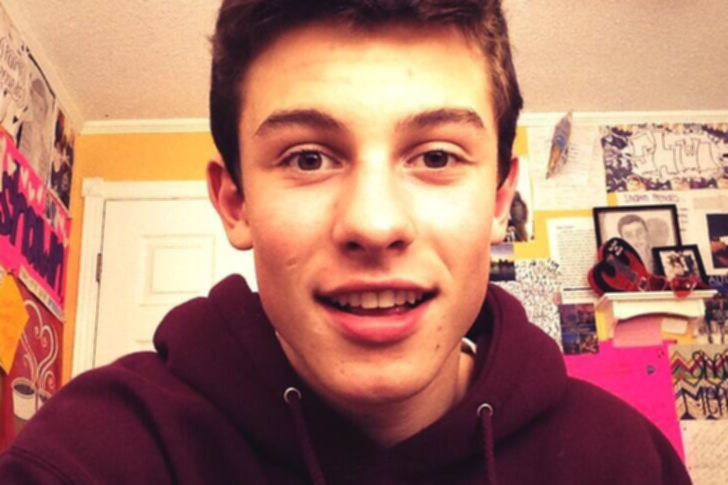 Did you know that before Shawn Mendes released his breakout song Stitches he was just your average teen recording Vine clips in his bedroom? The video platform has since been replaced by Tik Tok, but it definitely changed the Canadian musician's life forever. The viral video? It was of him doing a cover of Justin Bieber's As Long as You Love Me.
The more it spread, the more popular he got. The video eventually caught the attention of Island Records and they signed him back in 2014. Since then, he has toured with Taylor Swift and has a number of hits to his credit.
The Weeknd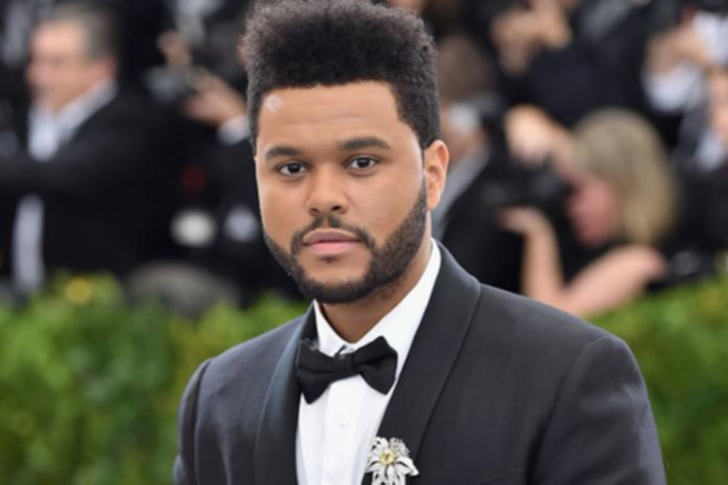 Abel Tesfaye, better known as The Weeknd, started his musical career by posting videos on YouTube using the username xoxxxoooxo. He remained an enigma for quite a while, with nobody knowing whether the artist was a soloist or if he was part of a group. Despite the mystery surrounding his persona, or perhaps with much credit to it, his song What You Need gained plenty of traction.
Eventually, even Drake hopped on and tweeted a free download link to his first Mixtape, House of Balloons. A record deal and an entire playlist of hits after, this Grammy-winner has certainly made it.
Troye Sivan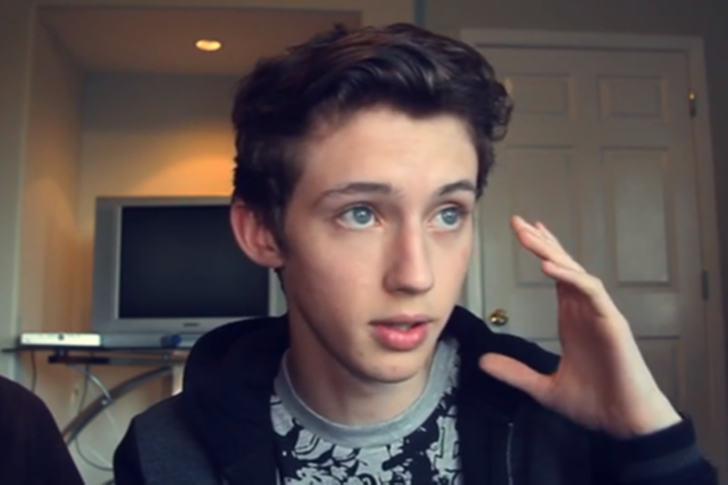 Troye Sivan actually started out as a content creator on YouTube, often vlogging about his daily life and posting song covers. Who would have thought that he would eventually land a record deal and string of successful singles after that? When it comes to gaining public recognition, however, he has Taylor Swift to credit for that. Impressed by his initial EP, TRXYE, the singer posted it on Instagram and in the process, introduced him to her millions of followers.
Fortunately for the artist, his success continued. Troye has even won numerous accolades and has collaborated with some of the biggest names in music today.
Madison Beer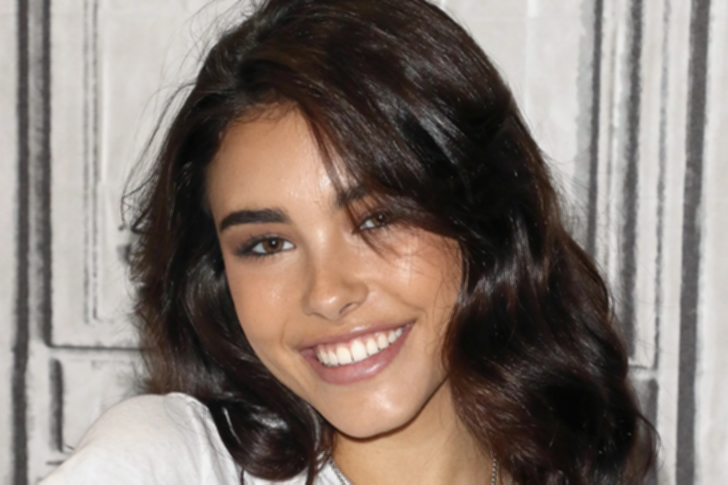 Today's younger generation need not even leave the house in order to get their talents noticed. This is especially true for Madison Beer. She was discovered by Justin Bieber after she saw her cover of Etta James' At Last. Left in awe by the performance, he shared the video with his millions of followers on Twitter. From there, her popularity snowballed. The artist even trended on Twitter soon after!
This caught the attention of Scooter Braun and he signed the artist. Scooter's investments in the artist weren't for naught, and at present, Madison has got a number of successful hits to her name.
Darren Criss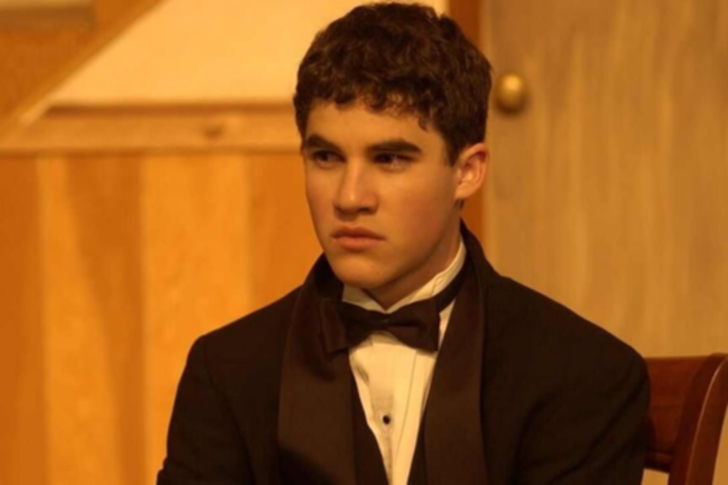 Before Darren gained popularity for his role as Blaine Anderson on Glee, he was part of the American musical theatre group, Team StarKid. Darren founded the troupe with his friends from the University of Michigan, where he also received his degree in Theater Performance. The group's claim to fame? A Very Potter Musical.
The parody immediately became a viral hit, garnering attention from fans worldwide. Given its success, they followed it up with two sequels: A Very Potter Sequel and A Very Potter Senior Year. Team StarKid has produced a number of other parody shows since, including Star Wars and Starship Troopers.
Gisele Bundchen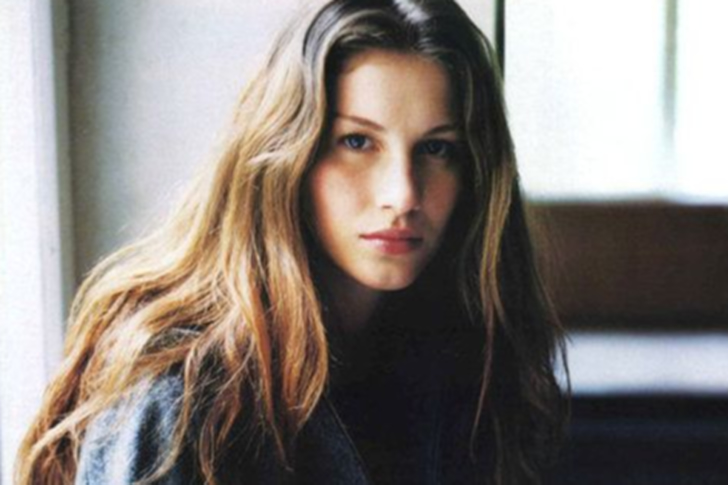 She's among the highest-paid models and is considered to be one of the most beautiful women in the world. How did she get into modeling? Gisele simply walked into a McDonald's chain in Sao Paulo. The then-13-year-old was simply enjoying her Big Mac when she was approached by a modeling agent.
She was signed by Elite Model Management, and by age 14, she moved permanently to Sao Paulo to pursue her modeling career. Since then, she's been on the cover of numerous high profile publications and has become the face of high fashion brands, with million-dollar contracts to her credit.
Kate Moss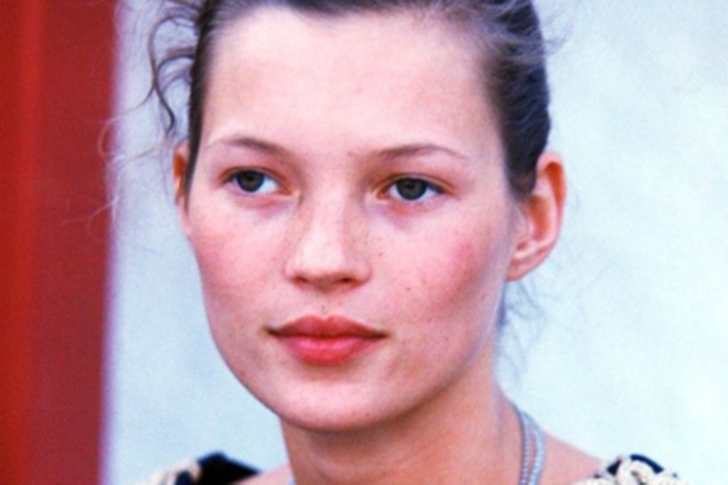 Kate Moss is one of fashion's most enduring icons, winning fans over with her style and personality. Her story is unique in that she rose to fame during a time when she hardly met the industry's standard. The model's small stature and unique looks didn't fit the mold, but she managed to leave her mark.
Kate was discovered back in 1988 at JFK Airport. The 14-year-old was just returning from the Bahamas when she was spotted by Sarah Doukas. Her first big modeling credit? Shooting with famed photographer Corinne Day for the cover of The Face. Kate was only 16 years old at the time!
Naomi Campbell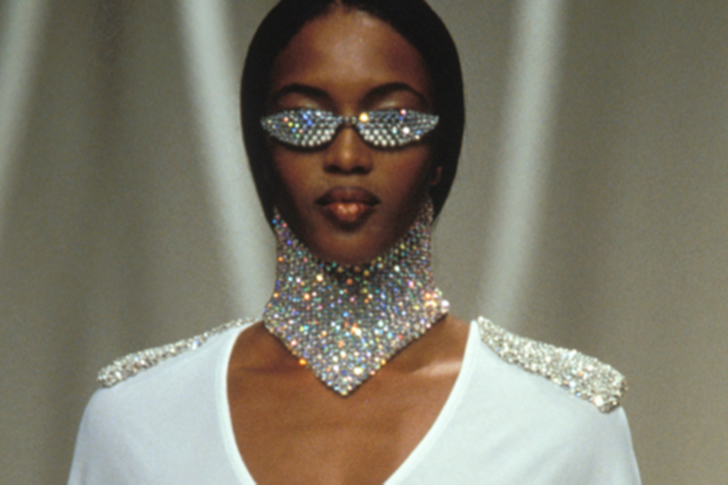 Can you imagine this Amazonian beauty all dressed up in Gothic garb? Well, that was Naomi Campbell before she was scouted by a modeling agent. The future supermodel was studying at the Italia Conti Academy of Theatre Arts when she was spotted by the head of Synchro Model Agency, Beth Boldt. While modeling wasn't in her plans, Naomi was excited about the opportunity. Her mother was against it, however.
Not wanting to miss out, Naomi went and met the agent by herself. She may have missed out on getting her university degree, but the model did manage to establish a highly successful career.
You've Reached The End