ALEC BALDWIN – IRELAND BALDWIN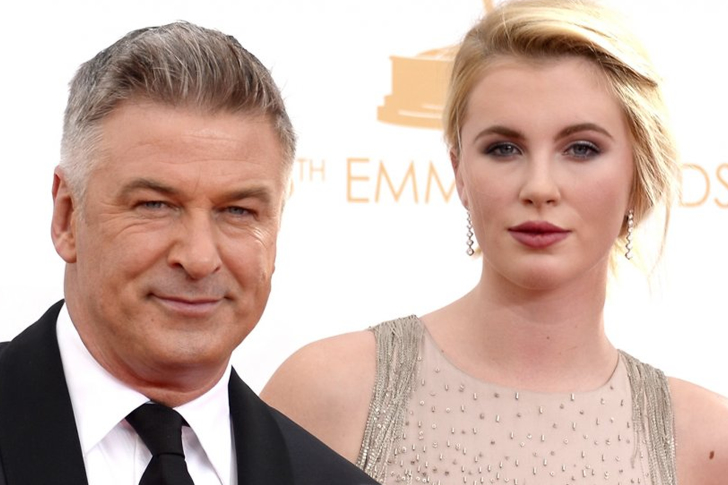 The actor's eldest daughter is all grown up! While the two may have had quite the rough patch back when she was much younger, Ireland Baldwin has blossomed into a beautiful and successful young woman. Just like her cousin, Hailey Baldwin, she has forayed into modeling and acting. Back in 2013, she signed with an international modeling agency, IMG Models. The degree of her popularity helped her land features in W Magazine and Vanity Fair, among others.
Ireland is also a staunch advocate of animal rights, posing nude for one of PETA's anti-fur ad campaign— nearly two decades after her mother did the same.
ANGELA BASSETT – SLATER AND BRONWYN VANCE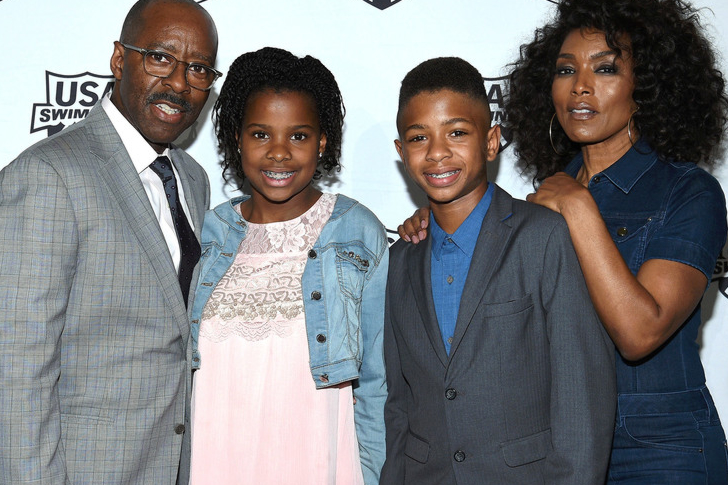 Angela talks plenty about her adorable 14-year-old twins, describing them as quite independent. Of course, that's probably thanks to her and her husband, Courtney B. Vance's natural parenting skills, teaching the children all about responsibility early on. Angela even admits to not helping them with schoolwork! Unlike other celebrity children, the twins are enrolled in a public school, which is working out just fine according to their mother.
The twins might only be in their early teens, but with such loving and supportive parents behind them, they can easily achieve anything — from chasing after their university degree to finding their own path in life!
DIANA ROSS – TRACEE ELLIS, EVAN, RHONDA, CHUDNEY, AND ROSS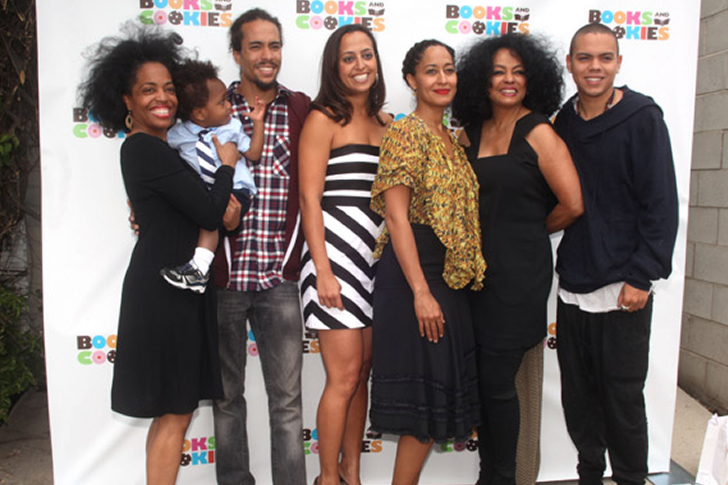 The iconic singer is mother to five children, some of whom you might already be familiar with since they're celebrities in their own right. They are: Rhonda, Tracee Ellis, Chudney, Ross, and Evan. Robert Ellis Silberstein is the father of her three eldest, while Arne Naess is the father of Ross and Evan. Needless to say, these kids will never have to worry about bankruptcy.
Did you know that the soul diva has even sung at her children's weddings? Certainly one of the perks of calling THE Diana Ross mom.
HALLE BERRY – NAHLA AUBRY AND MACEO MARTINEZ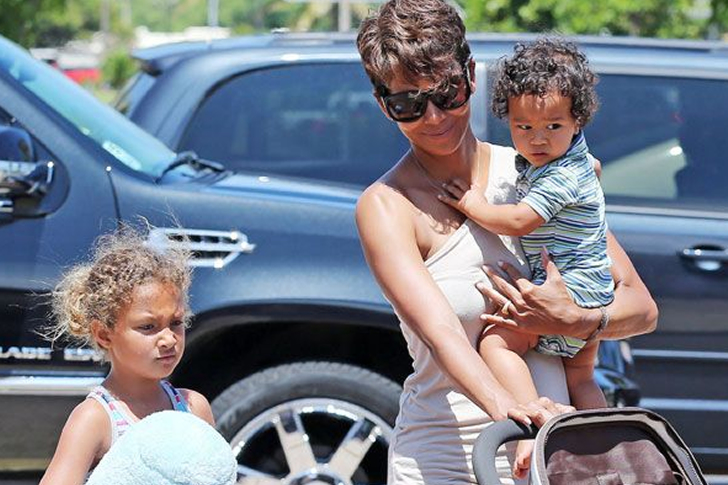 When your mother is ultra-famous actress Halle Berry, there must be a certain degree of pride that comes with it. Nahla and Maceo aren't fazed about their mom being a celebrity, however. Nahla does have an idea of "who" her mother is through the friends she's made at school, but her younger brother Maceo is more aware of how he can make people laugh with it.
The actress recently shared how her son's begun using her full name to refer to her—particularly loudly in public—knowing it'll get a reaction from people, even if he doesn't quite understand why.
HEIDI KLUM – LENI, HENRY, JOHAN, AND LOU SAMUELS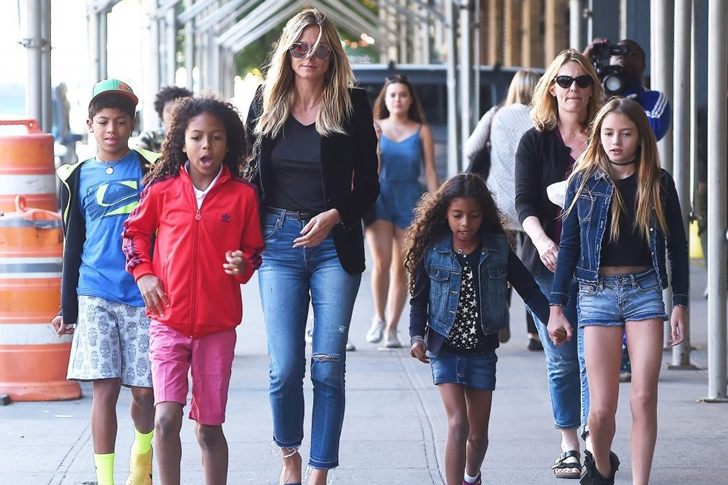 Heidi and former husband Seal have four gorgeous kids together, and they're all grown up now! Leni is now 16, and according to Heidi, she's keen on taking over her "crown" and go into modeling as well. The draw comes naturally, of course, but her protective mother knows just how ruthless the fashion industry can be.
As for the rest of the kids? Heidi says they have not shown the same interest as Leni—but given their ages, it is still too early to tell. What we do know is how "beautifully behaved" they are—that's according to Tim Gunn, one of Heidi's longtime friends.
JANET JACKSON – EISSA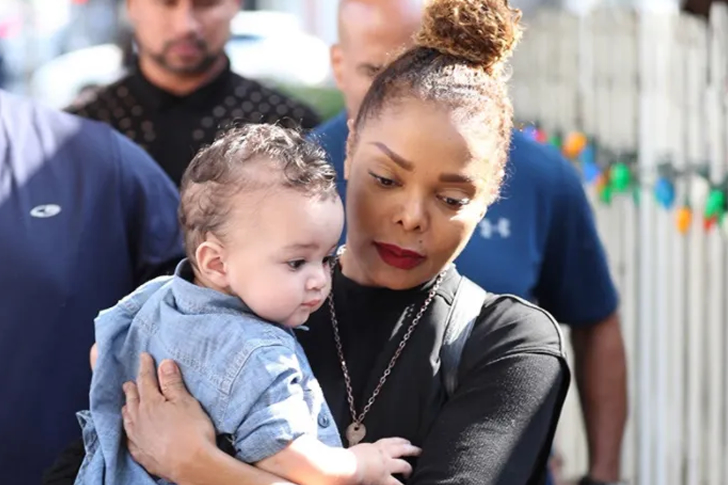 She may have had her son at quite a late age, but this has not stopped the pop icon from enjoying being a mother. In a recent interview, she's shared that her son could very well be a musical prodigy—like the rest of the Jacksons. Eissa, she says, loves classical music and is obsessed with the violin! The young boy even brought his favorite instrument to his school during the first day of class.
Luckily, they don't even need to leave home in order to learn how to play. There are numerous online classes available that should help them get started!
MARIE OSMOND – 8 CHILDREN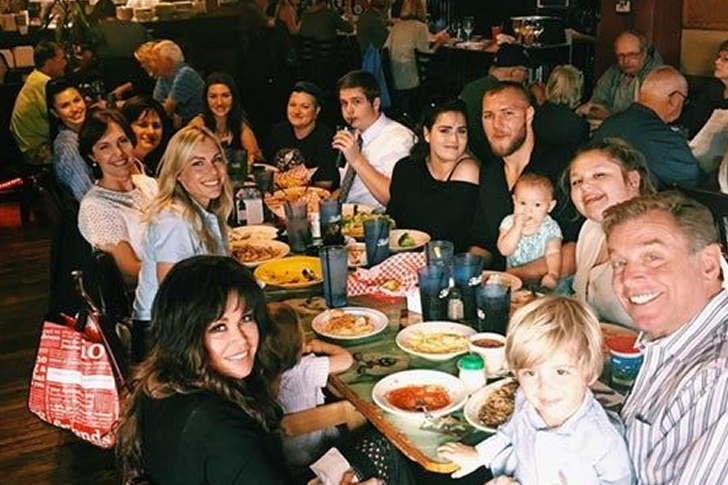 Marie is the only daughter out of nine children and is the second youngest. So it's not too surprising that she would want quite a big family for her own! The performer has a total of 8 children. The eldest is Stephen James Craig, her son with Stephen Lyle Craig. He is followed by Rachel Lauren and Matthew Richard, whose father is Brian Blosil.
She also has five adopted kids: Jessica Marie, Michael Bryan, Brandon Warren, Brianna Patricia, and Abigail. Just this year, Marie also pledged to leave her investments to charity—noting that her kids need to make their own money.
PAT SAJAK – MAGGIE AND PATRICK SAJAK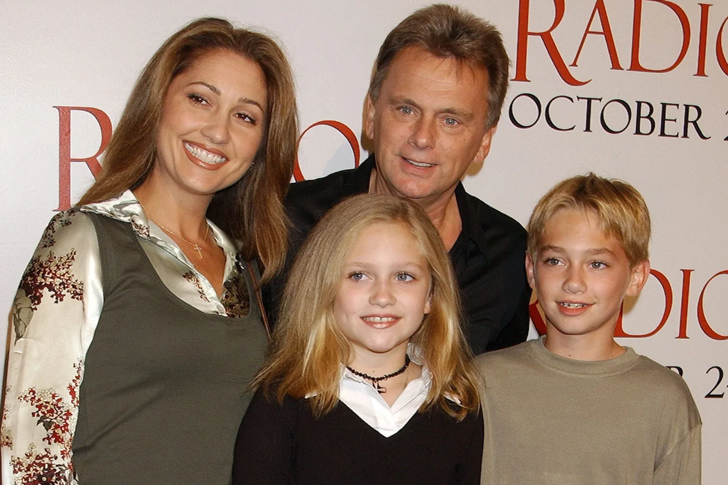 Maggie Sajak surprised fans of both her father and the show Wheel of Fortune when she made an appearance earlier this year. The country singer joined the show as a letter turner, while Vanna White was on hosting duty. Pat's daughter isn't new to the limelight, however, having established a musical career of her own on top of earning a university degree.
The same goes for her brother Patrick Michael James, though he prefers living a more private life and rarely makes event appearances with his family members. One thing's for sure, though, he very much looks like his father!
ROBIN WRIGHT – HOPPER AND DYLAN PENN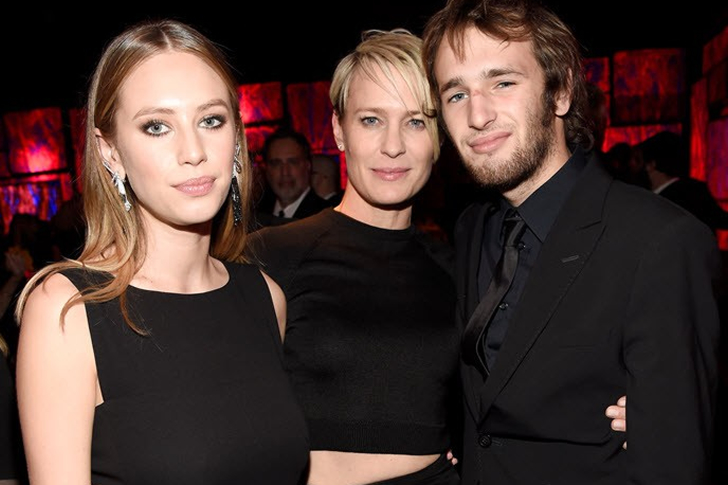 The beautiful actress welcomed her first child with fellow actor Sean Penn, back in 1991. Their daughter Dylan was followed by Hopper, just two years after. Sadly, Robin and Sean eventually decided to call in a lawyer to legalize their separation in 2010.
While the couple's opinions may vary when it comes to raising children, it's clear they did their job well. Dylan has a thriving career as an actress and model—scoring campaigns for big brands like GAP. Meanwhile, Hopper may have had troubles with addiction before, but he's managed to overcome his struggles and continue his career as an actor.
PAUL RUDD – JACK AND DARBY RUDD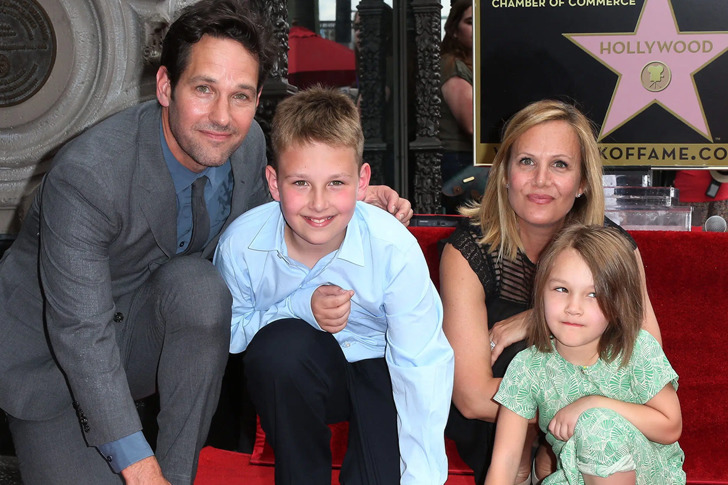 It is often said that long marriages are a rarity in Hollywood, so we give credit to couples like Paul Rudd and Julie Yaeger, who have stayed together for 16 years and going. The family is based in New York and have two young children together, Jack and Darby. While he is often spotted at basketball games with Jack, Paul prefers to keep his children out of the spotlight.
His priority is to give the kids the most normal childhood possible. Do his kids think he's the coolest for being Ant-Man in the Avengers films? The actor says, YES!
GOLDIE HAWN – KATE, WYATT, AND OLIVER HUDSON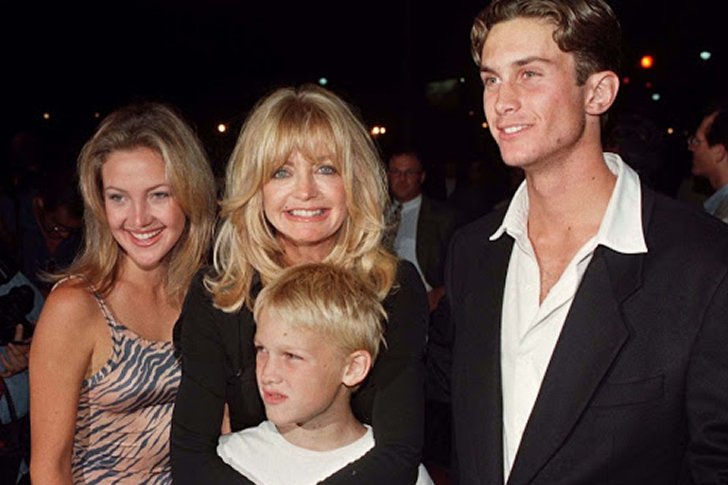 When it comes to Goldie's children, most people are only familiar with Kate. The gorgeous mother and daughter pair are often spotted together after all. Both actresses have even done a number of projects together. Kate is one of Hollywood's most bankable stars, aside from being a successful entrepreneur, but did you know that her brothers are also thriving in the same industry?
Oliver is also an actor, and his TV credit includes Rules of Engagement, Nashville, and Scream Queens. Their youngest, Wyatt, is a former ice hockey player who has also forayed into acting. We hope he finds the same success as his siblings!
DEMI MOORE – RUMER, SCOUT, AND TALLULAH WILLIS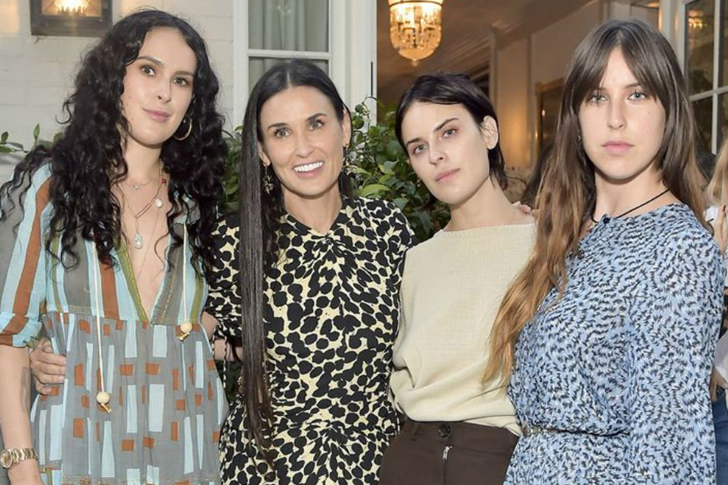 With the ongoing COVID-19 quarantine being imposed all over the world, it's not too surprising that many families are using it as an opportunity to spend time together. In Demi Moore's case, the quarantine didn't just bring her daughters home— it got Bruce Willis to join the fun too!
Their daughters are all grown-up now, but that doesn't mean playtime is over. In one photo, Rumer, Scout, and Tallulah are shown with the rest of the family reading the same book. They may be stuck at home, but there's no bankruptcy when it comes to fun with the Willis'!
LISA BONET – ZOE KRAVITZ, LOLA MOMOA, AND NAKOA-WOLF MOMOA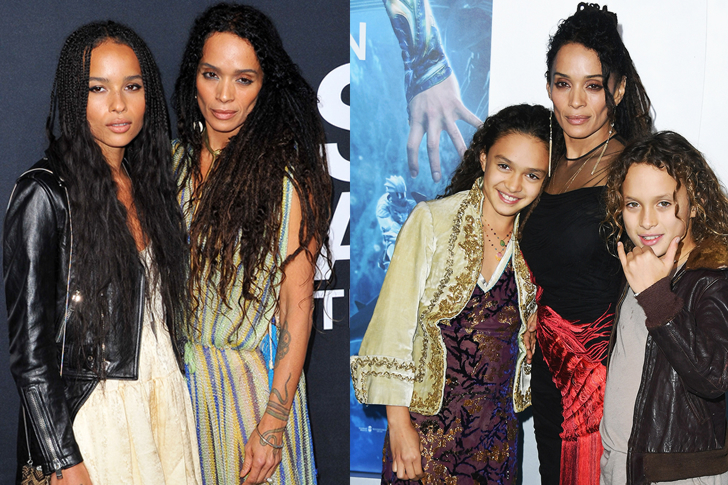 Here's another family that knows how to have fun! While Lisa's eldest daughter Zoe is all grown-up now, it's clear that they maintain a very close relationship. The two are nearly carbon copies of each other, with Zoe also inheriting her mother's laidback attitude when it comes to life. The young actress is just as close with her younger siblings and has even named her band, Lolawolf, in tribute to them!
Meanwhile, Lola and Nakoa-Wolf get to live quite a normal yet adventurous life with their parents. Lisa gets credit for being a "cool mom," after all.
STEVEN TYLER – LIV, MIA, CHELSEA, AND TAJ TYLER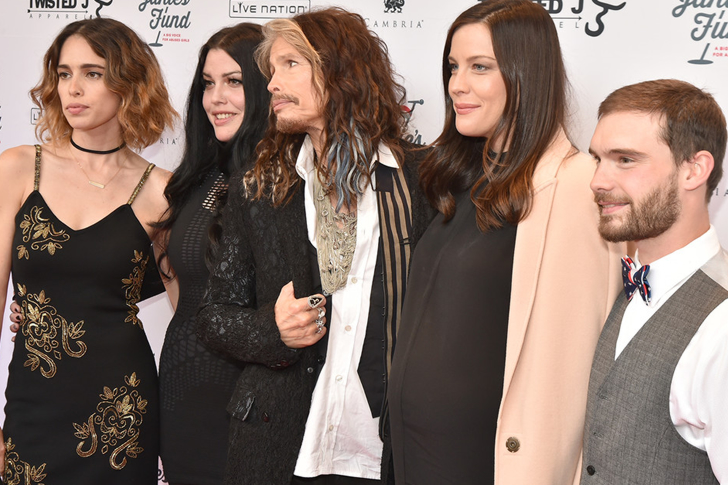 When it comes to this rockstar's kids, most people are familiar with his eldest daughters—Liv and Mia. Liv, his daughter with model Bebe Buell, is an established actress. Mia, his daughter with former Warhol model Cyrinda Foxe, is a successful model and author. His younger kids, Chelsea and Taj, are from his relationship with Teresa Barrick, though the couple eventually decided to seek a divorce lawyer to finalize their separation.
We're sure Steven is elated by the fact that despite their differences, his kids do have a pretty good relationship and have even appeared with him at various events.
JADA PINKETT SMITH – JADEN AND WILLOW SMITH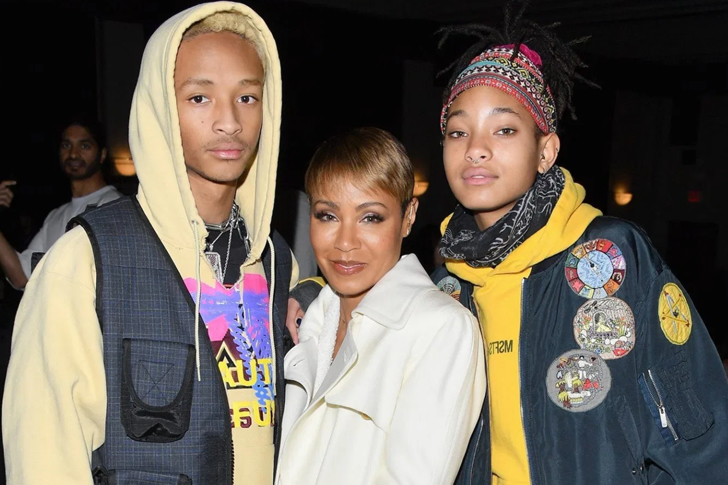 People may talk about how strange the Smith children are, but there's no denying that they were raised well. We've got Jada and Will to credit for that! Even at a young age, both Jaden and Willow have shown an immense amount of talent. Willow is a singer-songwriter, who also produces many of her own records. She's currently signed with Roc Nation, which is owned by Jay-Z.
Jaden, aside from being an established musician, is also a staunch environmentalist. At 21 and in partnership with Drew FitzGerald, he cofounded Just Goods, which sells sustainable water bottles made from plant-based plastic and paper.
CLINT EASTWOOD – SCOTT EASTWOOD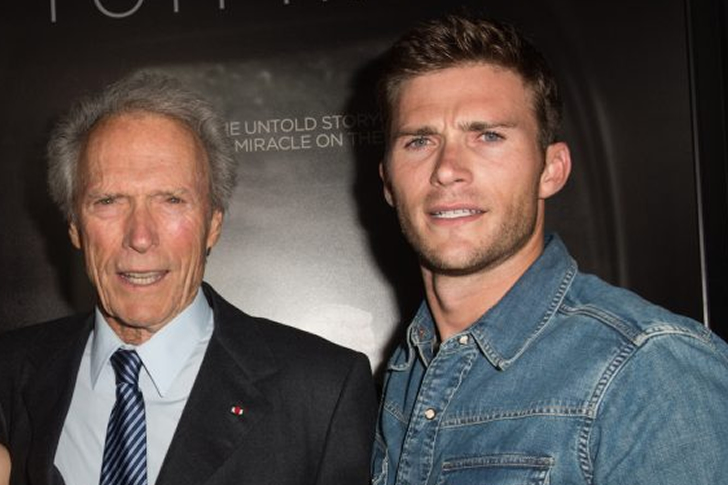 Clint has a total of 5 children, but we'll be focusing more on his son, Scott. The model-actor is clearly following in his father's footsteps—both acting and filmmaking. He has starred in a number of blockbusters since 2006, debuting in Flags of Our Fathers. He has also appeared in Gran Torino, Texas Chainsaw, Suicide Squad, The Fate of the Furious, and Pacific Rim: Uprising. Quite the outstanding resume, given he's still a newbie in the industry!
His investments towards film aren't for naught, however. While his father remains one of the most decorated actors in Hollywood, Scott is winning awards on his own.
BROOKE SHIELDS – ROWAN FRANCIS AND GRIER HAMMOND HENCHY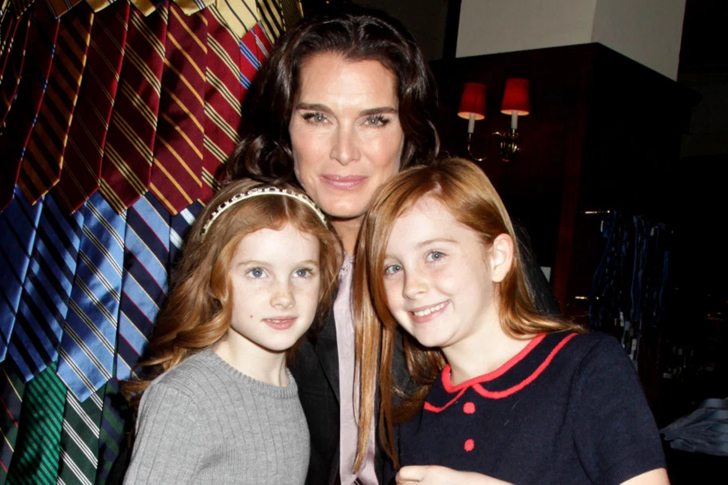 It's quite rare for Brooke to share photos of her daughters on social media, so it always excites the actress's fans whenever she does. Her eldest, Rowan, clearly has her mother's supermodel aura. It was also around this age when Brooke first landed her Calvin Klein campaign, though she isn't quite pushing them towards a similar path.
While Rowan isn't showing interest, Grier did hint at her mother about wanting to go into modeling. There are hazards to the industry that Brooke is familiar with, after all. We bet she'd rather they get their degree first before giving the industry a try.
JIM CARREY – JANE CARREY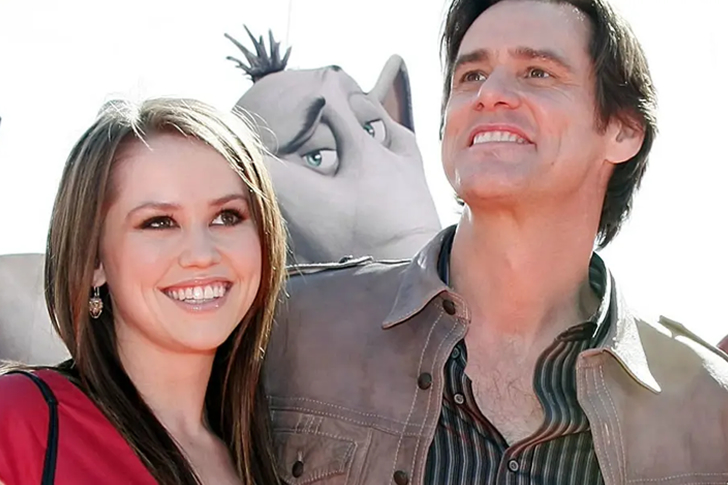 Few can argue that Jane is Jim Carrey's daughter—they share very similar features, especially when it comes to their bright smiles. That said, she isn't exactly pursuing the same career as her actor dad. We got introduced to Jane through American Idol, which she auditioned for back in 2012. Jane was only 24 at the time and had one child, Jackson Santana. She didn't win the show, however.
As for her childhood, Jane says it was quite a normal life for her—with credit to Jim not being the most extravagant. They also collaborated on an EP for Jim's children's book, How Roland Rolls.
TOM SELLECK – HANNAH MARGARET AND KEVIN SELLECK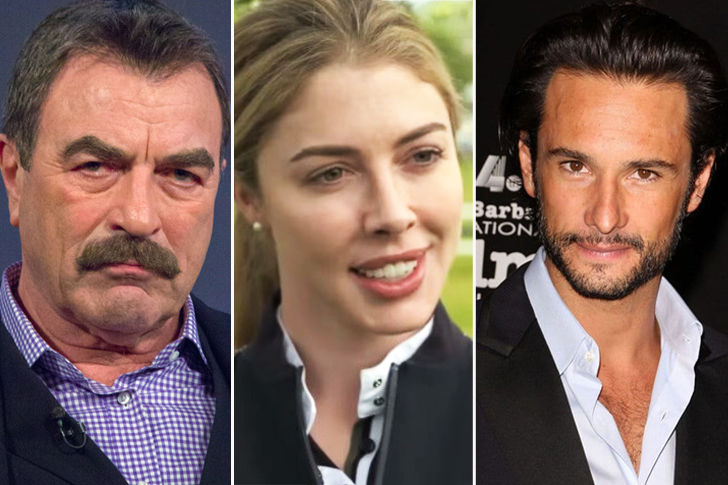 For children of celebrities, there's always that pressure to continue their parents' legacies. For Tom Selleck's children, only Kevin decided to follow his father's career path. Hannah Margaret, on the other hand, decided on a very different career: equestrianism. She is a champion equestrian and has even gained national fame in the sport.
Meanwhile, Kevin debuted as an actor back in 1980, debuting in Magnum P.I. He also managed to land a role in Scream 2, even contributing to the movie's soundtrack. He battled an addiction when he was younger, and we have to give him credit for working on recovering!
RON HOWARD –BRYCE DALLAS AND PAIGE HOWARD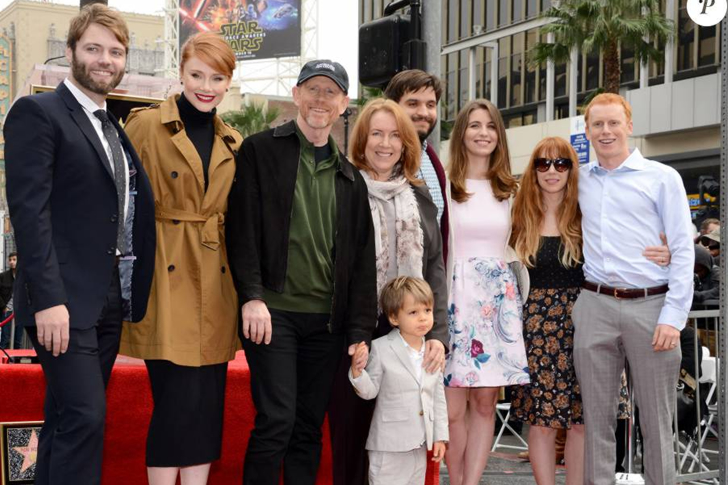 The famed actor and filmmaker has a total of 4 children, but we're putting the spotlight on his eldest daughters. Bryce is the eldest in the brood and, much like her father, she has also managed to establish an acting career for herself. She caught the attention of audiences after being cast in M. Night Shyamalan's The Village back in 2004, which was then followed by another Shyamalan thriller, Lady in the Water.
Her sister Paige is also an actress, who made her debut in the New York City theatre scene before landing a role in 2009's Adventureland.
CELINE DION – RENE-CHARLES, NELSON, AND EDDY ANGELIL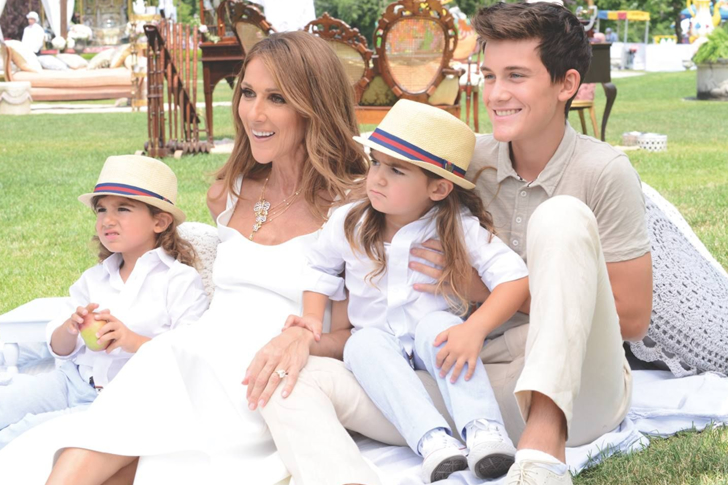 Celine's marriage with Rene Angelil is the stuff of fairytales. They were married from 1994 until his death. Despite receiving much criticism for their age gap, the love between them was strong, and together, they have three children.
Rene-Charles is the eldest and is slowly building a music career for himself as well. He gave a touching eulogy at his father's funeral, just a few days shy of him turning 15. Then there's her adorable twin boys, Eddy and Nelson. They can already speak both French and English fluently. We bet they didn't need online classes for it!
TIGER WOODS – CHARLIE AXEL AND SAM ALEXIS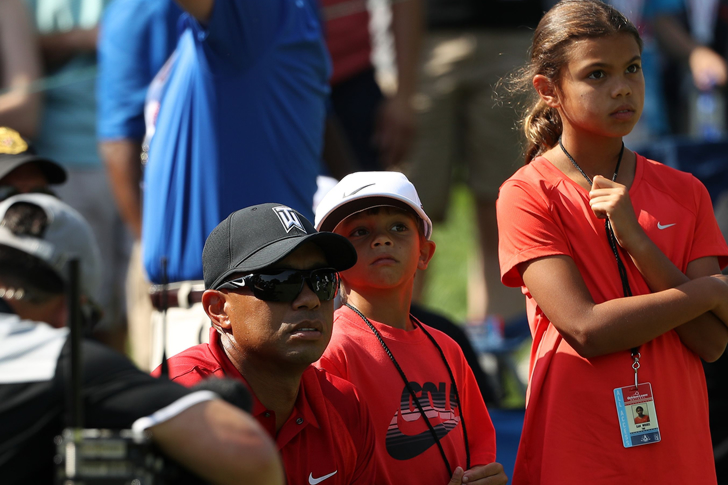 Since his cheating scandal broke out some years back, the famed golfer has been extra cautious when it comes to his private life—including how much he shares about his kids. So when he posted a new photo of the siblings to his social media earlier this month, fans were surprised to see just how much they have grown up!
Did you know Tiger is very honest with his kids about the reason behind him and his wife's separation? We've got to give him credit for being brave and upfront about his mistakes!
ALEX TREBEK – EMILY AND MATTHEW TREBEK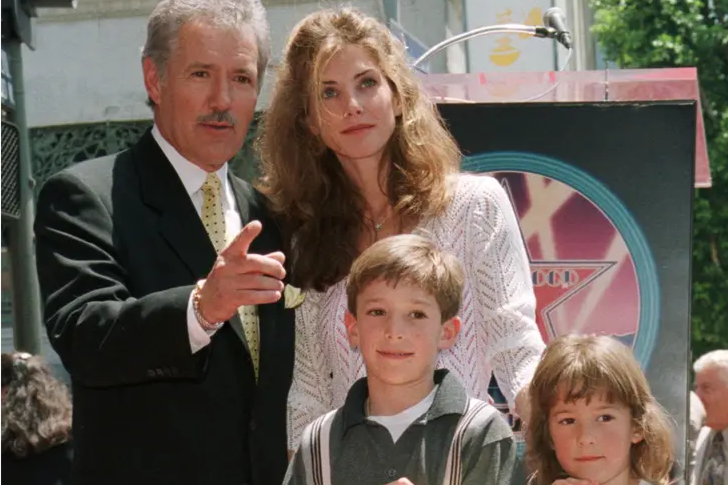 The beloved Jeopardy! host married his first wife, Elaine Callie, back in 1974, and they remained together until their divorce in 1981. He later got married again with Jean Currivan, and they have two children Emily and Matthew. The two are successful in their own right, though neither decided to follow their father's footsteps.
Alex is an established real estate agent and residential designer. She received her degree in Philosophy and Psychology back in 2015. Matthew, on the other hand, owns and runs a North Harlem Mexican restaurant called Oso. He completed his undergraduate education at Fordham University.
SALMA HAYEK – VALENTINA PALOMA PINAULT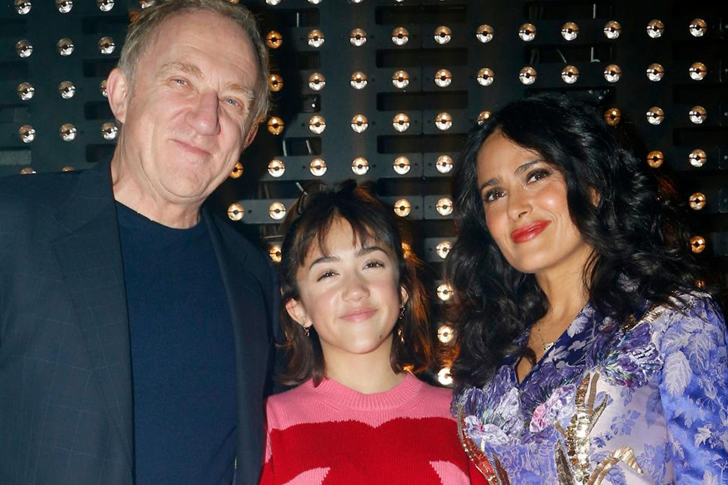 The mystery remains when it comes to how Salma and Francois Henri Pinault met, but there's no secret when it comes to how wonderful their marriage is. Francois has investments as chairman and CEO of the Kering Group, which owns brands such as Gucci, Yves Saint Laurent, and Balenciaga. No wonder Salma and her daughter pair are always impeccably dressed!
Valentina is the youngest in this brood—since Francois also has three older children from a previous marriage. Style seems to run strong in the young girl's blood, so it's great that she gets to accompany her parents during fashion week, too!
SAMUEL L. JACKSON – ZOE JACKSON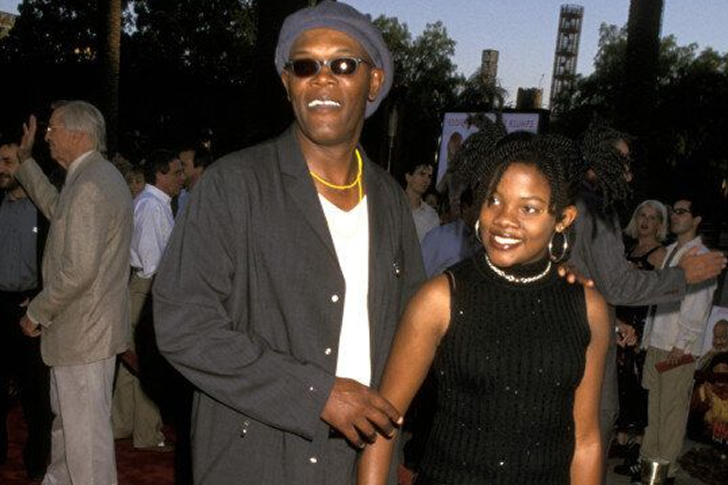 Samuel L. Jackson has played many different characters throughout his career, but the most important of which would have to be that of father and husband. Now that his lookalike daughter, Zoe, is all grown-up and carving out a career path for herself, we're sure he's plenty proud of her!
Zoe graduated with a bachelor's degree in psychology back in 2004 but went on to pursue studying culinary arts for another year at the famed French Culinary Institute in New York City. Acting isn't the cards for her, but she does work behind the scenes—producing and even directing food competition shows, including Top Chef.
SANDRA BULLOCK – LOUIS BARDOT AND LAILA BULLOCK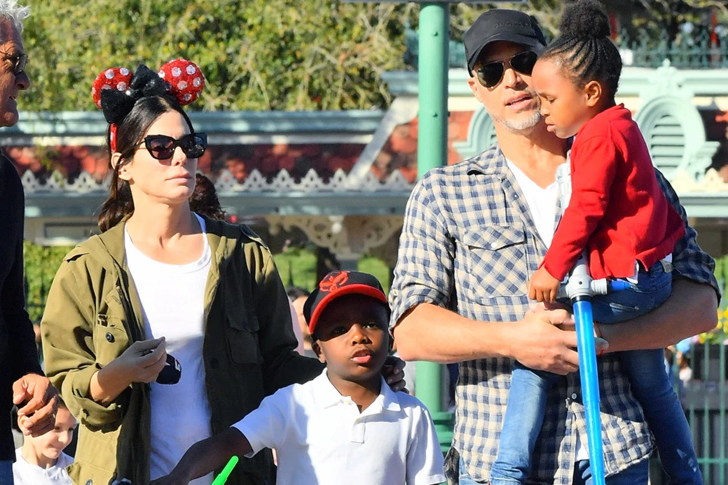 Sandra's two children, Louis and Laila, have certainly grown up a lot! The actress opened up how she does her best to raise the kids outside of a bubble, but also make sure they are still protected from what the media projects—especially since screens are everywhere these days.
What about when they grow older? Well, Sandra gave Louis and Laila 3 college options—citing that these are the places where she feels comfortable living. She even joked that she'd be buying an apartment near the school they'll be going to. At least, she's not pushing for them to attend online classes instead!
VIOLA DAVIS – GENESIS TENNON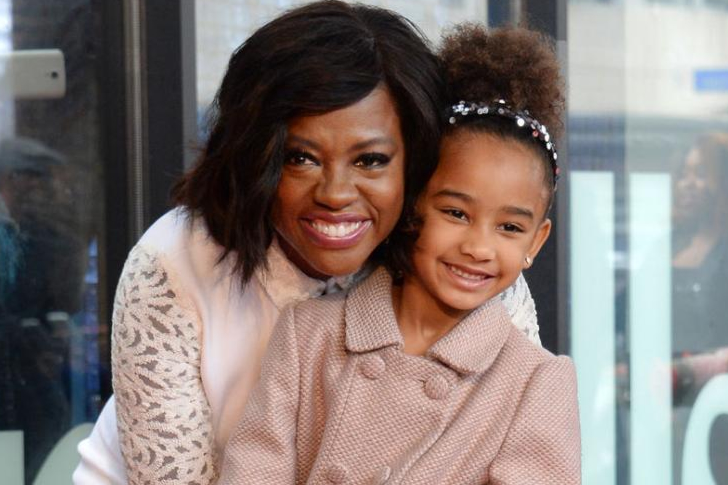 As the daughter of actress Viola Davis, Genesis must be quite used to walking the red carpet and attending various industry events by now. This time, however, it's Viola and her husband, Julius Tennon, who are guests in their young daughter's movie premiere! Genesis is already following in her mother's footsteps and provided the voice of Vivi, a hatchling that appears in the Angry Birds Movie 2. It was her first acting credit.
Is Viola okay with her daughter entering the same business? She does encourage it but also prefers for Genesis to focus on her education as well.
WILL SMITH – TREY SMITH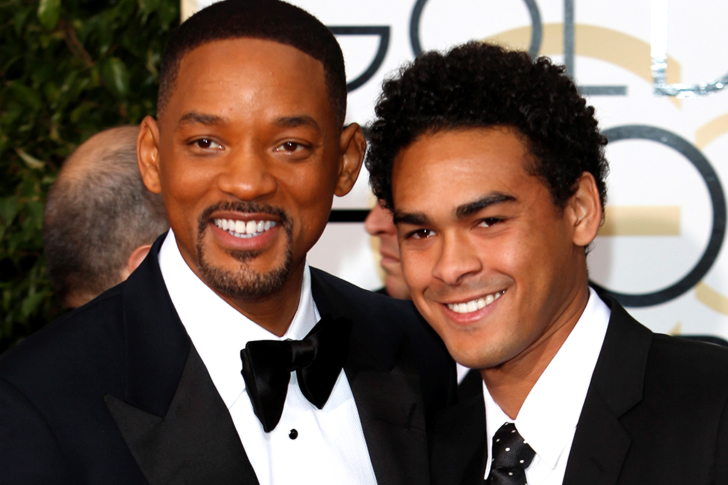 Will's first wife, Sheree Zampino, gave birth to Willard Carroll "Trey" Smith III back in 1992. The actor is first to admit that his relationship with his eldest wasn't always as smooth as it is now. In a social media post dedicated to Trey, he noted the struggles that they both went through for years, following the divorce with Sheree.
With effort and plenty of investments towards building a stronger bond with each other, including spending time by their twosome in beautiful Dubai, this father and son duo now have a much closer relationship.
DENZEL WASHINGTON – JOHN DAVID, KATIA, MALCOLM AND OLIVIA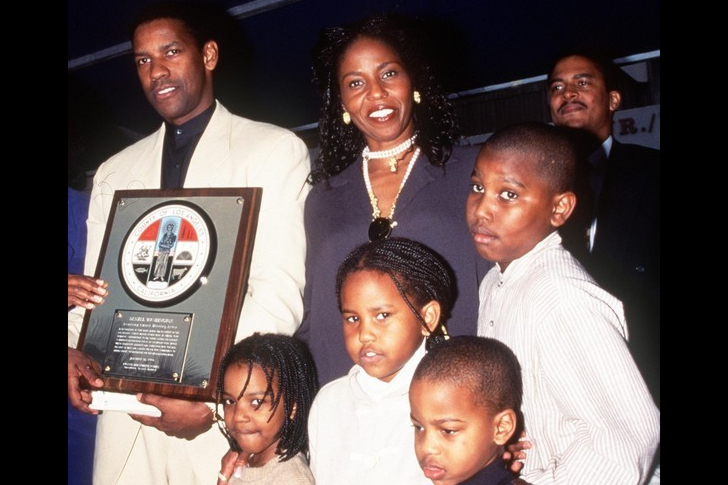 With how youthful he looks, many might be surprised to learn that Denzel's eldest son is already in his 30s! John David is following his father's path as an actor, but also previously played football for the California Redwoods and the St. Louis Rams. He has appeared in Monsters and Men, as well as the BlacKkKlansman. Next, we have the lovely Katia, who gets credit for behind the scenes work as an associate producer.
Next, we have the twins, Malcolm and Olivia. Malcolm finished his film studies at AFI Conservatory, while Olivia has also begun working as an actress, with appearances in Empire and Mr. Robot.
DOLPH LUNDGREN – IDA AND GRETA LUNDGREN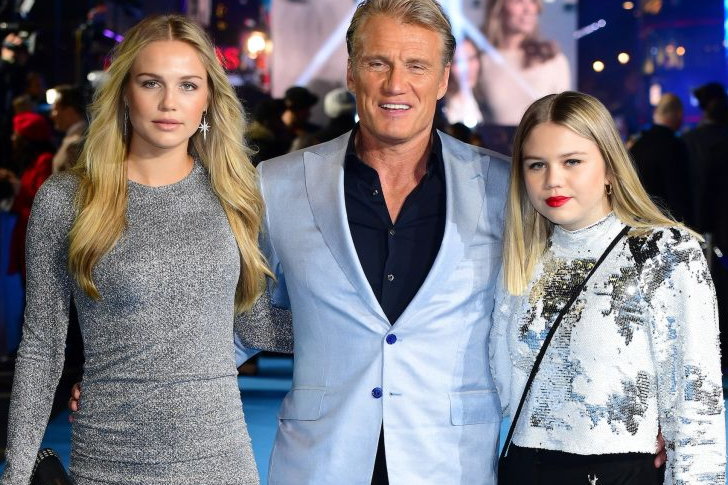 It would be hard to miss actor Dolph Lundgren in a crowd, given his imposing height and built. However, his daughters are quickly stealing the spotlight from Dolph who most recently appeared as part of the Aquaman film as King Nereus. His eldest, Ida, is a social media star who has over a hundred thousand followers on Instagram. She also gets credit for appearing in a few films, including Command Performance and Berg Flyttar In.
Meanwhile, her younger sister Greta is also gaining attention on social media—through Instagram and her YouTube channels, where she often posts vacation videos.
DAVID BECKHAM – BROOKLYN, ROMEO, CRUZ, AND HARPER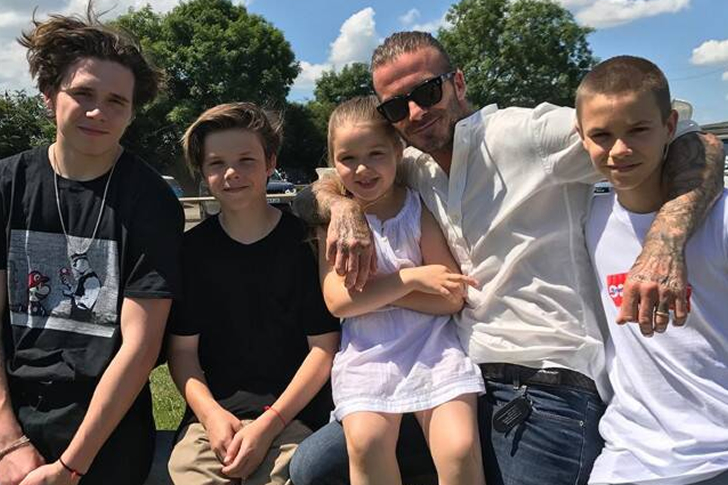 His marriage with Victoria may not always be rosy, but the bond between the two remains strong as ever. Some credit goes to their children, who ensure their parents work out their differences and stay together. David has four children, Brooklyn, Romeo, Cruz, and Harper.
Among the kids, Brooklyn is the most familiar face. Unsurprisingly, he chose to follow a similar path as his parents, working as both model and photographer. That said, this young man didn't grow up spoiled. In fact, he even once worked part-time at a café, to earn money for his own things.
CINDY CRAWFORD – PRESLEY AND KAIA GERBER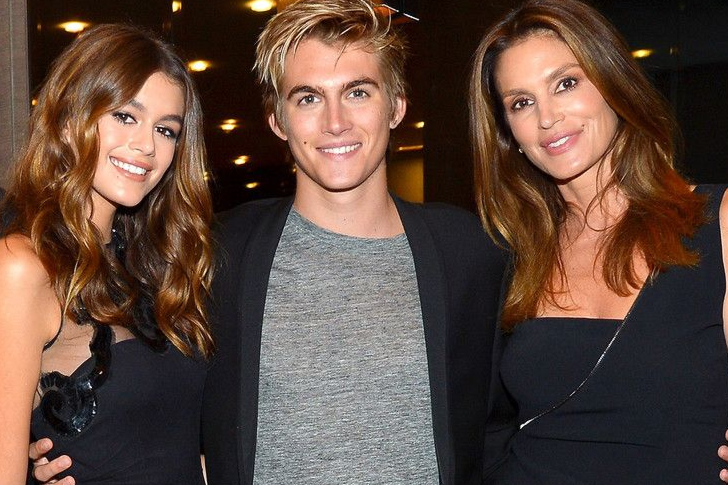 If we're to believe reports, it seems that the supermodel's kids are becoming quite the handful. Both are known for having rebellious streaks, with Presley currently struggling with his substance abuse issues. On New Year's last year, he was even booked with a DUI charge. He has since gone to a treatment facility, with credit to the constant push from his mother and the rest of the family.
As for Kaia, she may have built a successful modeling career for her own, but her mom isn't too happy about the relationships she's been having—such as her romance with the much older Pete Davidson. We bet Cindy's now thankful that the couple called it quits.
KATHARINE ROSS – CLEO ROSS ELLIOT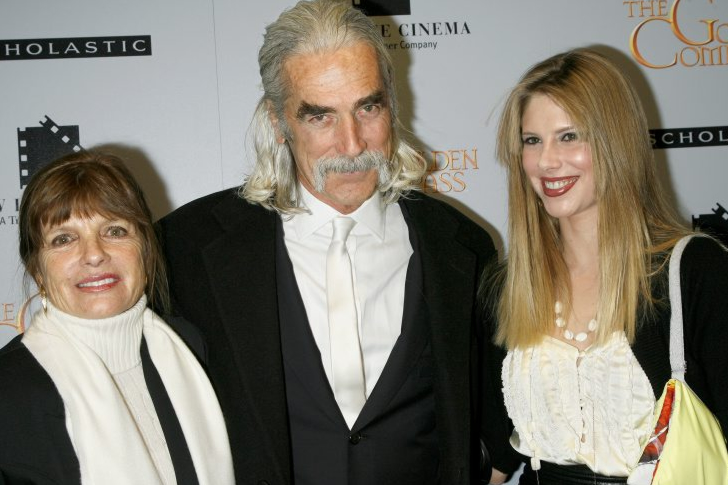 Katharine Ross and her husband, Sam Elliot, have one of the most beautiful marriages in Hollywood. We rarely see the whole family photographed at events, so it might have surprised fans to see all of them at the 91st Annual Academy Awards, where Sam was nominated for A Star is Born.
Cleo Rose has also managed to establish a career of her own. She's a professionally trained musician, who first debuted in the scene back in 2008, with her album No More Lies. We also have to credit Cleo for turning Sam into a Lady Gaga fan long before they began working together.
BEN AFFLECK – VIOLET, SERAPHINA, AND SAMUEL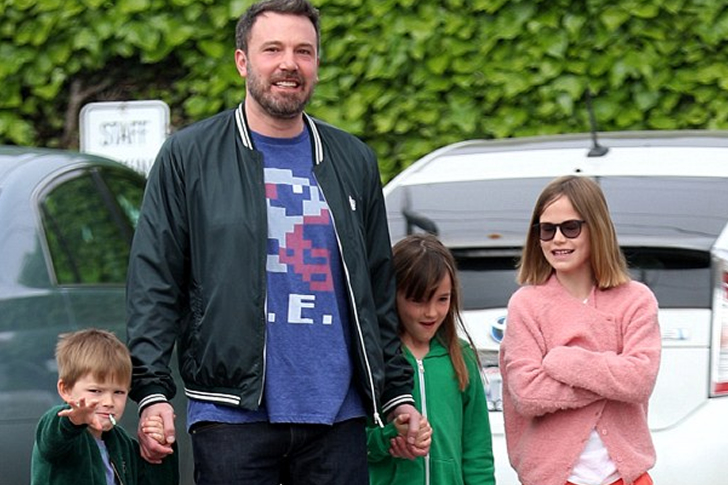 Ben and Jen may have split back in 2018, but these two deserve credit for the amount of effort they put into co-parenting their three children. The former couple is also quite adamant about keeping their brood out of the spotlight. Violet, Seraphina, and Samuel remain close with both. In fact, Ben was recently seen visiting his children and ex-wife while the foursome was in quarantine.
Few can say that Ben is a good father—despite issues regarding his new romance with Ana de Armas. We're sure he's prepared a lot for his kids' future, including keeping them free of student loans.
CRISTIANO RONALDO – CRISTIANO JR., ALANA, EVA, AND MATEO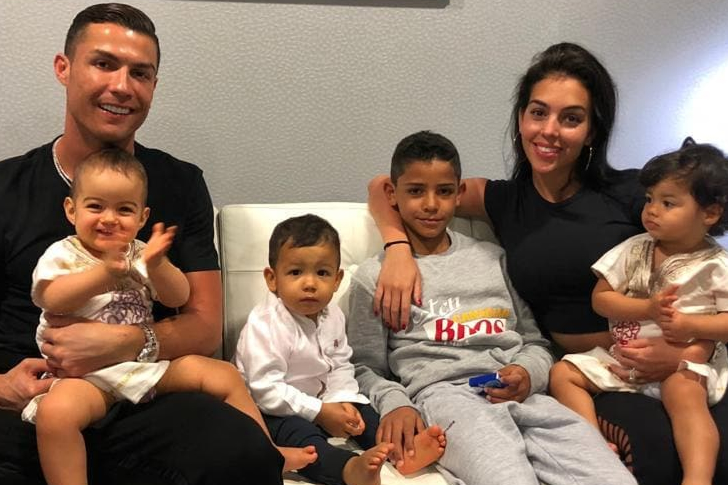 Most would be familiar with the athlete's eldest, Cristiano Ronaldo Jr., is his father's mini-me. For almost seven years, he was the only son—until 2017, when the brood increased to 4 within just five months! It is common knowledge that their youngest was birthed by his Cristiano's girlfriend, Georgina Rodriguez. As for the twins? It remains a mystery.
Cristiano has maintained his silence about it. Shutting down speculations about cheating or a possible surrogate. The most important thing, of course, is that he is a great father to all his children, ensuring that he is making the right investments for their future.
MICHAEL JORDAN – JEFFREY, MARCUS, JASMINE, VICTORIA, AND YSABEL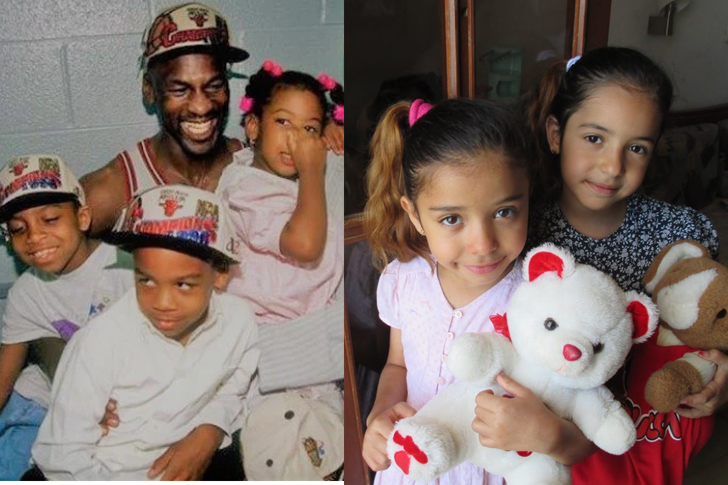 Michael Jordan has children from both of his marriages. The eldest are Jeffrey, Marcus, and Jasmine. His younger kids are with his wife, Yvette. The twins, Victoria and Ysabel were born in 2014. The eldest boys both played college basketball, but neither chose to join to NBA after. Marcus went on to become a business owner, making investments in the shoe store Trophy Room.
The legendary baller is also a grandfather through his daughter, Jasmine! She gave birth back in 2019. In articles, he is often referred to as "Baby Boy Rakeem."
BRYAN CRANSTON – TAYLOR CRANSTON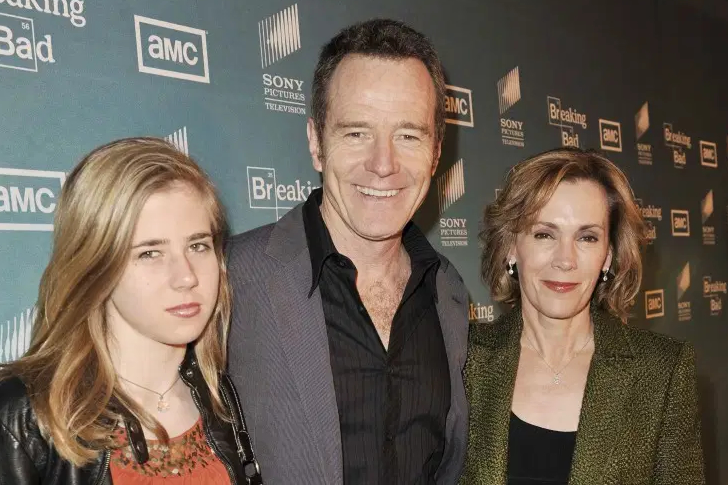 Bryan Cranston and Robin Dearden have one child together, who has since forayed into the world of acting. Taylor Dearden Cranston is best known for her appearance in the MTV series, Sweet/Vicious, portraying the role of Ophelia. This was followed by her role as Chloe Lyman, for Netflix's mockumentary, American Vandal. She appeared during its second season. Did you know that she also once worked with her father on Breaking Bad? Catch her on the episode, "No Mas."
It's apparent how passionate Taylor is and how bright her future can be. Aside from having successful parents, she also has a degree in theater!
MAGIC JOHNSON – EJ, ELISA, ANDRE JOHNSON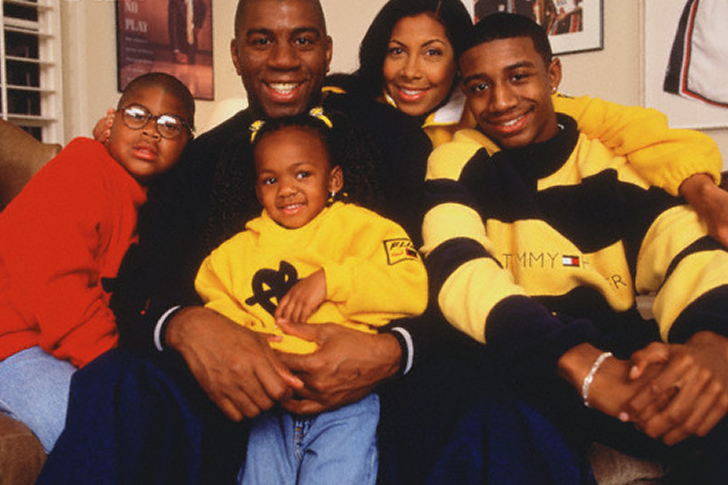 Magic Johnson is a living legend in basketball, so it's quite understandable for some fans to expect one of his kids to follow in his footsteps. However, this isn't the case. Instead, he was blessed with independent children who made bold moves to carve their own paths and create careers of their own. EJ is a popular TV personality for E! News.
Magic's daughter, Elisa, is just as successful, though she went through the trauma of experiencing a home invasion in 2019, which left her with scars on her stomach. The eldest and rarely seen, Andre, prefers living a private life away from the spotlight.
JAMES MARSDEN – JACK, MARY JAMES, AND WILLIAM MARSDEN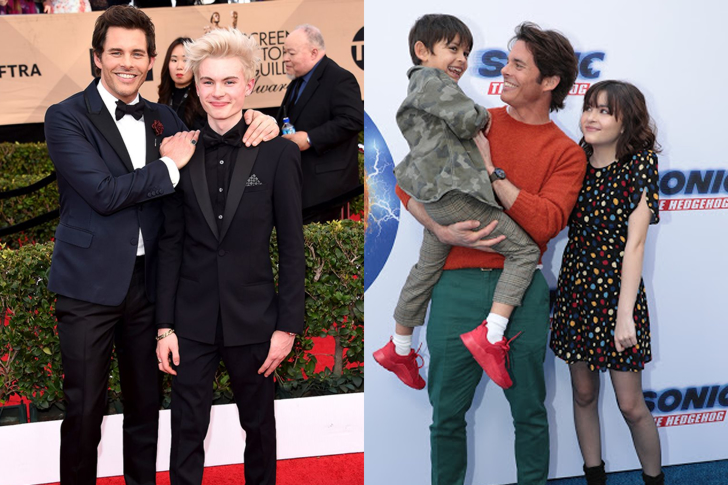 Since his divorce in 2011, James Marsden has been plenty open about all the struggles he went through. He and wife, Linde, decided to split after 11 years of marriage and 2 children: James and Mary James, who were both quite young at the time. To their credit, the kids are all doing fine. Eldest boy Jack has found success in modeling, which James is very supportive of. Mary James is often spotted with her dad at red carpet events.
James also has one son with his ex, Rose Costa. William Luca is seven and often spends holidays with his other siblings.
FLAVOR FLAV – DAZYNA DRAYTON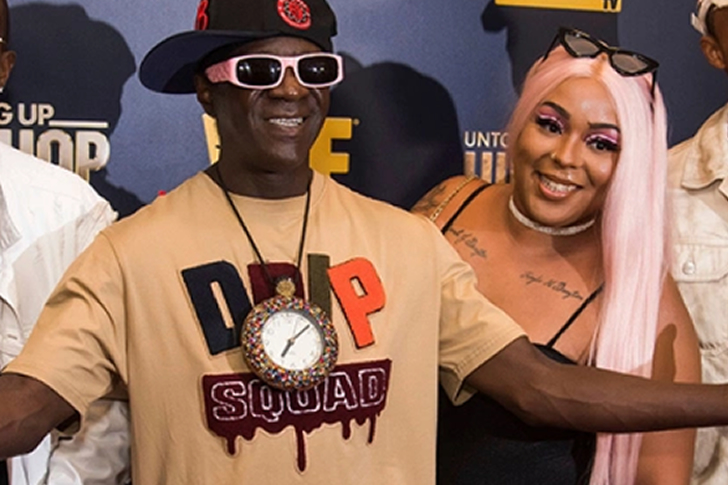 The rapper has seven children from 3 of his relationships: Dazyna, Jasmine, William, Kayla, Quanah, Shaniq, and his youngest, Karma. His fans might be most familiar with Dazyna, however, given her social media fame. The father and daughter pair appeared on Growing Up Hip Hop New York last year, where they were able to hash out their difficult relationship. Flavor Flav was even brought to tears at one point, after Dazyna revealed that she experienced homelessness.
It may have taken them years, but we've got to give credit to Dazyna for still reaching out despite any ill feelings she has harbored during difficult times.
You've Reached The End