TOM JONES – $46,000 (RUMORED)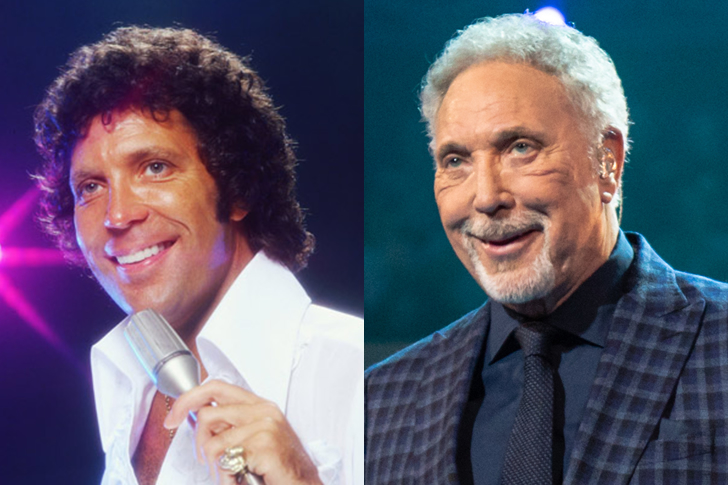 He's one of the biggest names in music, back in the 60s and even at present. With countless chart-toppers under his belt, all considered classics even by today's top artists. With 5 decades of experience, he definitely knows just how much appearances matter when it comes to the entertainment industry. Tom wants to remain as youthful as possible, but was eventually advised by his doctor to stop getting plastic surgery—warning that his eyes my pop out if he continued. That is certainly a serious risk and we hope he took the advice to heart. After all, we're sure insurance doesn't cover this one!
DEMI MOORE – $400,000 (Rumored)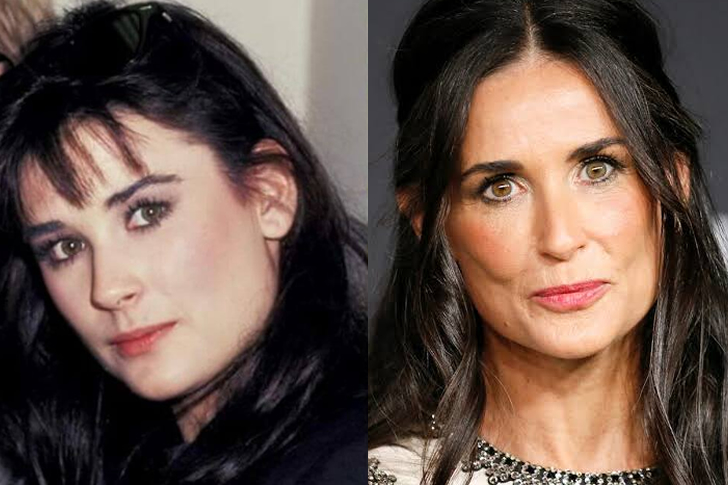 It was in the 80s when we were first introduced to this dark-haired beauty and her skill at acting, as well as the roles given to her, led to major successes even throughout the 90s. In fact, she once held the distinction of being the highest paid actress in history—this is for her appearance in Striptease which earned her $12.5 million. Age has done little to diminish her gorgeous looks, but it is rumored that plastic surgery may have had a hand in this. From cheek augmentations, face lifts, and laser treatments; can we consider these investments towards staying relevant within the industry?
SHARON OSBOURNE – $160,000 (CONFIRMED)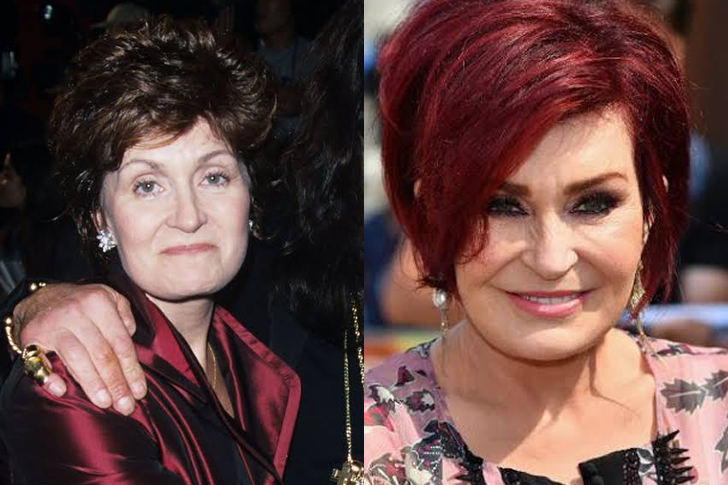 Sharon is well-known for her fearlessness, both in dress and in speak. No wonder she and Ozzy get along so well—in their own unique way. We were first introduced to her sass back in 2002's The Osbourne's, but she has went on to become one of TV's most hilarious and most beloved hosts. Years after, she's still as frank as they come—even admitting to the plastic surgery she has done. Breast lifts, neck liposuction, bum lifts, leg lefts, and bum implants all amounting to $160,000. Sharon thinks it's all worth the investment money, so who are we to judge?
KIM KARDASHIAN – $16,500 (RUMORED)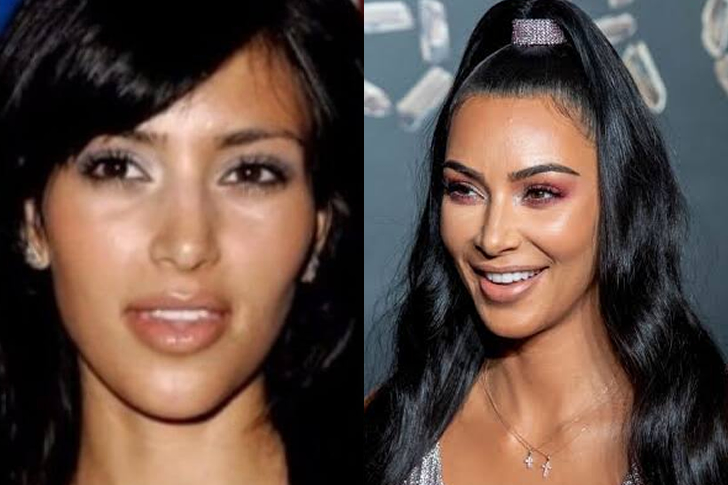 She's considered by many to be the "Queen of All Media" and her physical appearance has intrigued many; with some even making guesses at what she has modified and what is natural. All that talk only served to boost her career, however, and despite plastic surgery rumors she's only becoming more famous and richer by the day. If we're to believe hearsay then Kim has gotten a $5,000 job done on her nose and another $5,000 for various facial modifications—including on her lips. Given that Kim's current net worth is at $85 million, we say that's pretty smart investment planning on her part.
RUMER WILLIS – $100,000 (RUMORED)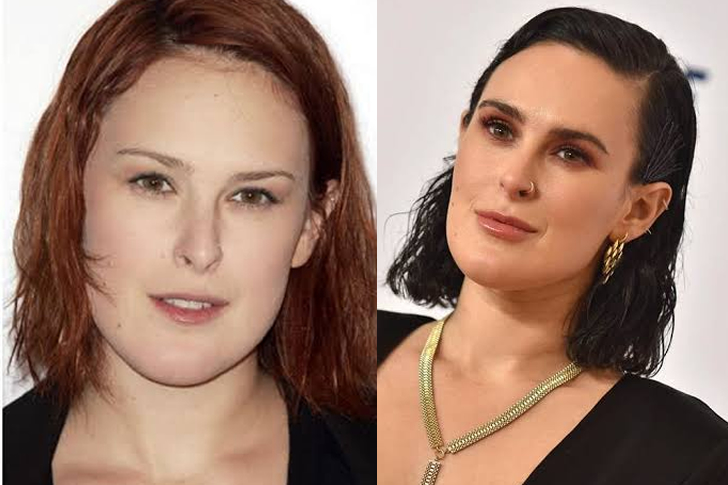 Being the daughter of Demi Moore has its pros and cons—the biggest con, in this case, would be the constant comparisons to her mother's beauty. Something that the singer-actress may have struggled with, if we are to believe the rumors that she's done plastic surgery as well and that she's working with the same surgeon as her mom. According to speculation, Rumer has spent over $100,000 modifications and has had jawline reconstructive surgery and rhinoplasty, among other types of surgeries. Whilst she may not need cash loans for this, we'd rather know that she's finally happy with how she looks.
CHER – $750,000 (ESTIMATED)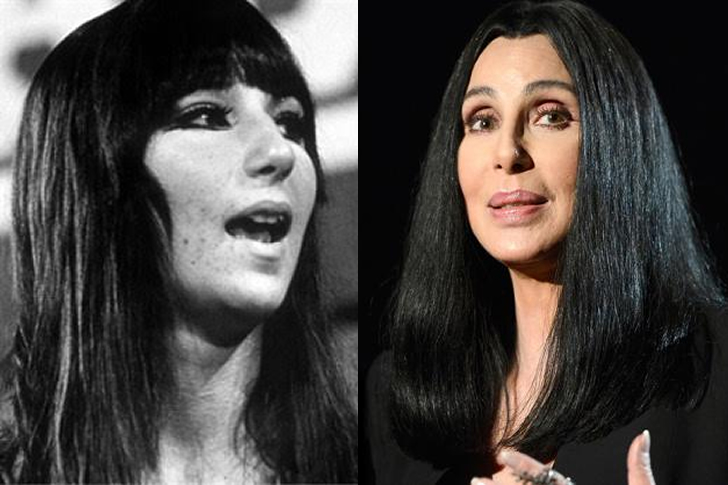 She's one of the icons of the 60s and the 70s, with her success in music opening doors for other opportunities in both modeling and acting. Whilst she's was already gorgeous from the get-go, her trademark long and dark locks only adding to the sultriness of her appeal, Cher couldn't escape the pressure that came with being in the public eye. She always had to look her best— something that we're sure other celebrities share with her. The singer-actress has had eyelid alterations, Botox injections, chest augmentations, and rhinoplasties done which totals to around $750,000. We wonder how her financial advisor agrees with it.
KYLIE JENNER – $2 MILLION (RUMORED)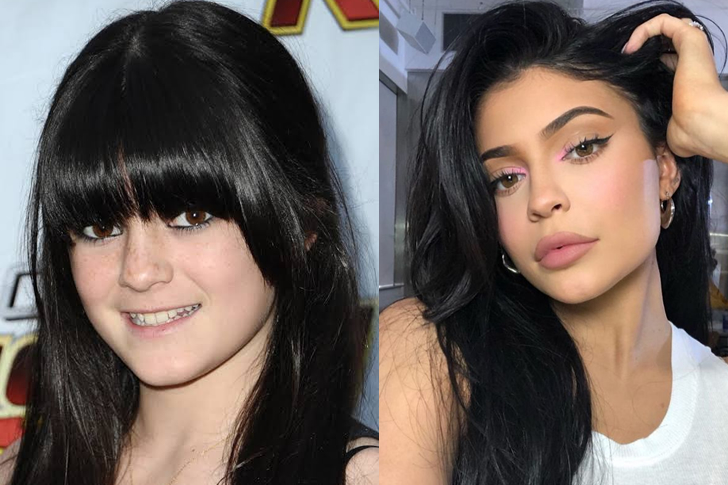 She might be the youngest on our list, but the amount she's spent is one of the biggest. This is all based upon speculation, but if we're to believe rumors then it must be a coming-of-age thing for the Kardashian-Jenner family to go under the knife. So, what can $2 million get you in terms of beauty? Considering she's now one of the highest paid influencers, with twice the amount of social media following, then the price tag will get you plenty aside from your lip fillers and other body modifications. If she's happy and contented with it, then the investments were worth it.
JOCELYN WILDENSTEIN – $6.7 MILLION (RUMORED)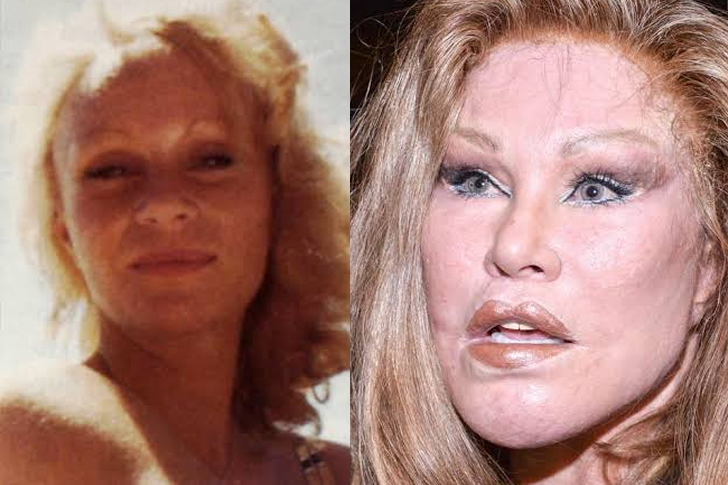 You may know her better as "Catwoman" given the similarity of her features to a feline's. To achieve this, she has spent countless dollars towards altering her appearance—so much so that there's barely any similarities left with her old self. A scary thought for some, but perhaps this was her intention early on. The transformation didn't happen overnight, of course, and she's showing no signs of stopping. In an article published on the Mirror, she admits to spending $6.7 million—and counting. We wonder if this is smart money management in the long-run; her popularity can only last for so long, after all.
BLAKE LIVELY – $7,500 (RUMORED)
She's one of the most beautiful faces in Hollywood so many might be surprised to find her on our list. In this case, her modifications are rather subtle; for example, her nose is thinner than it was when she first started. There's also the possibility of skin-smoothing procedures and an eyelid lift. Whether these are true or not, she certainly looks great and has really found success in both TV and film work, partly due to her beauty. So, if she did take out personal loans to get these procedures done, we're glad it's all paid off for Blake. We're certainly not the ones to judge!
BARRY MANILOW – $70,000 (RUMORED)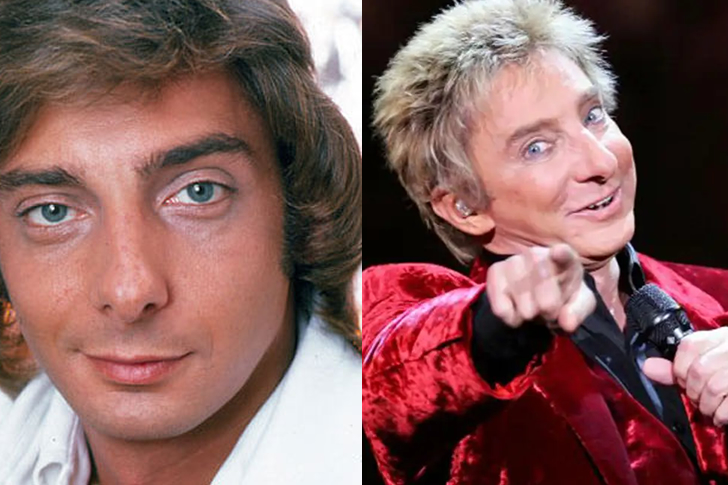 He's one of music's most iconic crooners, with hits such as Copacabana and Mandy to mention just a few of his chart-toppers. Despite finding success in his chosen industry, however, he hasn't quite escaped the lure of plastic surgery. Let's just say that unlike others who are around his age, Barry isn't as happy with aging naturally. According to speculation, he has had many procedures done throughout the years—even fans pointed out the change in his appearance following his initial facelift. The singer denies having done anything to his face, but we cannot deny that the degree of change in his features is noticeable.
SUZANNE SOMERS – $9,000 (RUMORED)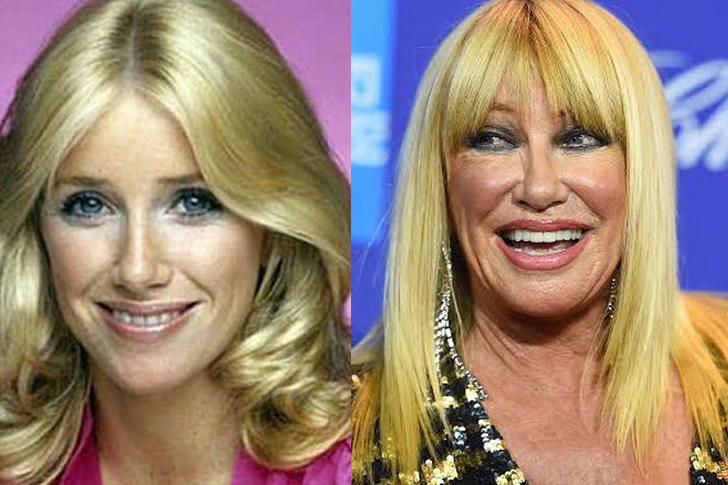 Most fans would remember her best as Chrissy Snow from Three's Company. It's only been 4 decades since, but the change in her appearance is certainly surprising. According to rumors, she has had a number of procedures done, including: Botox, lip fillers, breast augmentation, and eyelid surgery. The two-time breast cancer survivor did say that she prefers alternative medical treatments along with a healthier diet for treating her cancer, so we can't be completely sure about her going under the knife for beauty's sake. After all, these procedures are not only invasive, they can be very expensive investments as well.
DOLLY PARTON – $25,000 (RUMORED)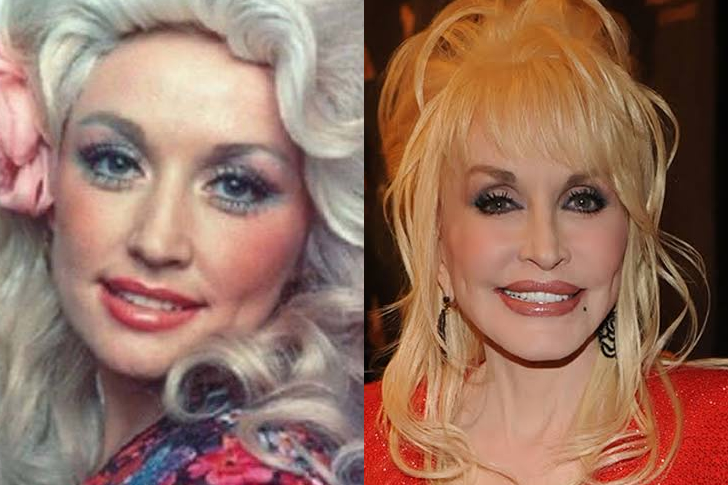 She's well known for her candidness, so it's not really surprising that Dolly's open when talking about the plastic surgery procedures she has done. In fact, she goes on to say that if you have the nerve, desire, and the money—then go find a doctor and do it! And we admire her for speaking out about it, instead of treating it as something taboo. We know that she's had a chin liposuction, breast implants, and undereye bag work. Now in her 70s, she limits herself to fillers and Botox injections. Well, she's certainly got the investment money for it—so good on you, Dolly!
HEIDI MONTAG – $1 MILLION (CONFIRMED)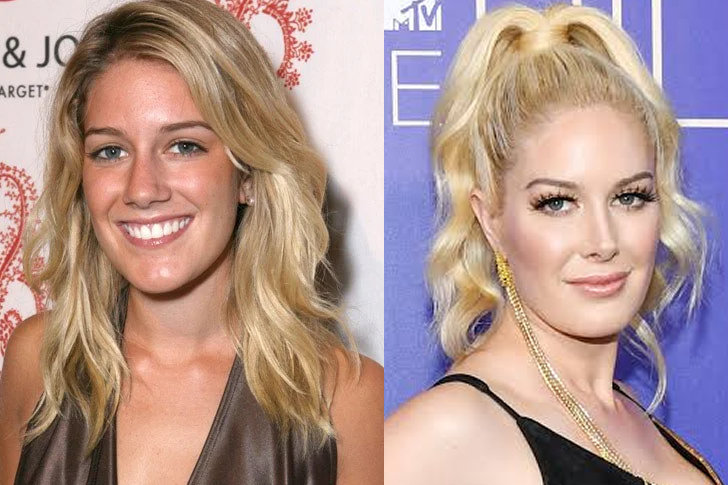 She's a self-proclaimed plastic surgery addict, but looking back at how she looked before— Heidi didn't really have a reason to be insecure of her looks. The former reality television starlet has certainly made a lot of changes since her days on MTV's The Hills– $1 million is no small amount of money to spend on body modifications, after all. She's done a nose job, butt enhancement, breast implants, liposuction, and a brow-lift. Even going as far as getting 10 procedures done in a day! Heidi has regrets for having gone overboard, so we hope she makes investments towards recovery this time.
MEGAN FOX – $8,000 (RUMORED)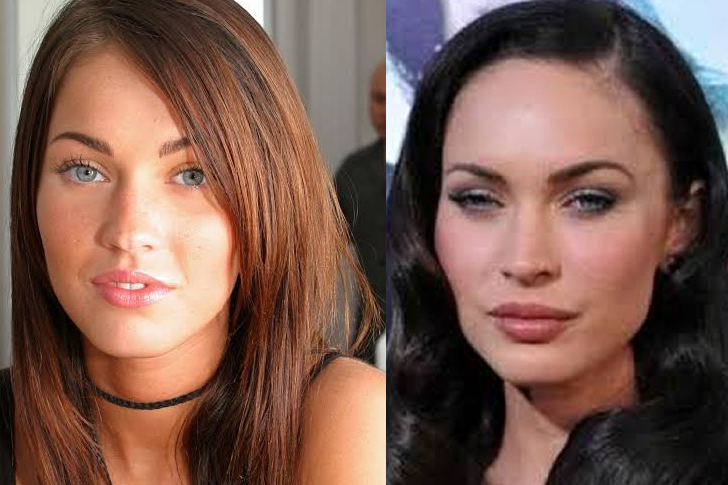 She has always been praised for her vampy good-looks, so it's hard to imagine Megan's beauty as nothing but natural. However, there has long been many speculations towards her getting plastic surgery procedures done—especially after the changes have become more noticeable. The actress does insist that she's kept everything natural, but some reports say that she got cheek implants, Botox, lip fillers, and even breast augmentation. It's not always easy to tell and celebrities aren't always keen on clearing things up, but we do hope she considers a bit of money management before getting more procedures done. Plastic surgery doesn't come cheap!
NATALIE SULEMAN – $12,500 (RUMORED)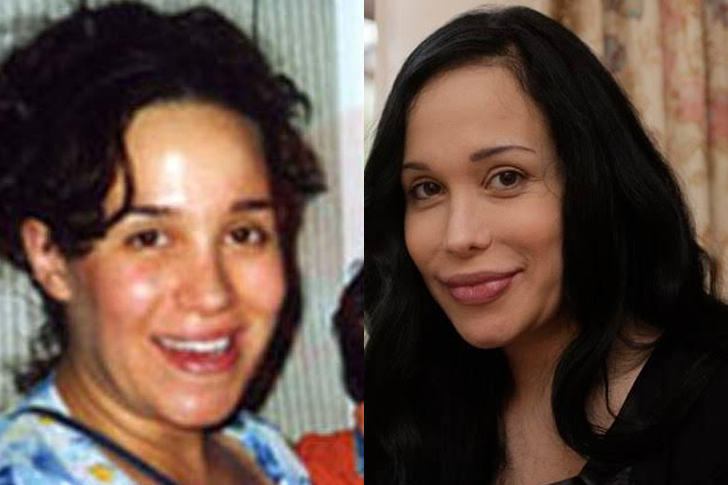 She's best known by the moniker, octomom, but Natalie Suleman has been gaining attention for something other than her 8 adorable children. After gaining fame back in 2009 due to the birth of her octuplets, Natalie has somewhat become a bit of a celebrity and with that came quite a decent amount of money. We're sure she has saved up enough for the children, before deciding to treat herself to some body modifications. Rumor has it that she has done nose jobs, lip injections, and private part rejuvenations. She's a pretty hardworking mom of 8—we give her credit for also taking care of herself.
PAMELA ANDERSON – $10,500 (ESTIMATED)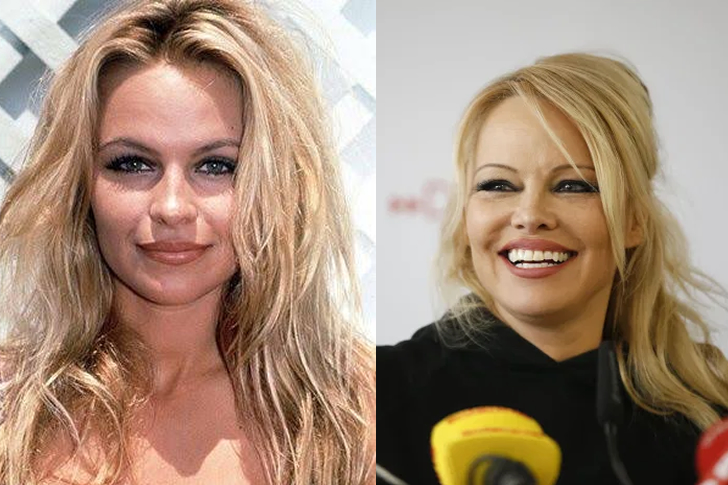 Who can forget that iconic red swimsuit she donned on Baywatch? Her role on the show made this blonde bombshell a household name and everyone's dreamgirl. Pam's time as a Playboy Bunny only furthered the fantasy and so much of her career relied upon her maintaining that natural beauty. Time gets to everyone, however, and in order to delay its effects—she has spent quite an amount of investment money on various procedures. This includes face tightening and breast implants. She may not have the same beauty as her younger self once did, but we still think she looks gorgeous!
LARA FLYNN BOYLE – UNKNOWN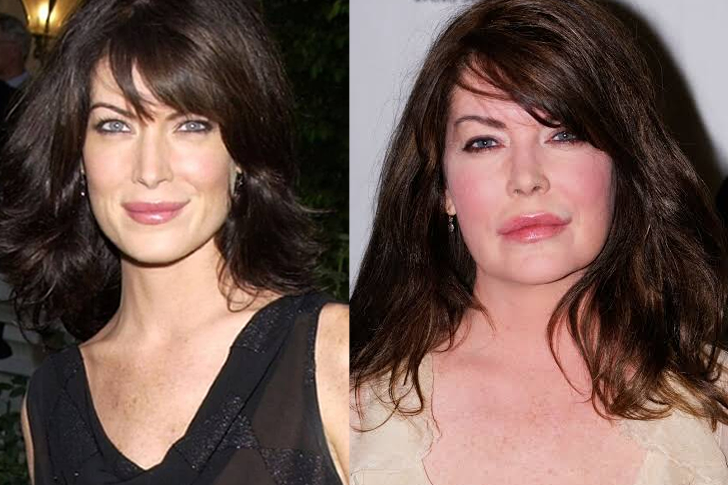 She played a dusky brunette on the cult favorite show Twin Peaks and later appeared as a seductive alien in Men in Black II—but these days, you might find it hard to recognize the actress. Speculations have it that she's undergone various cosmetic surgery procedures in order to appear younger, but these may have backfired. If rumors are true, then she has had lip augmentation, brow lifts, facial fillers, and rhinoplasty. In some photos, you'll find her face all puffy and saggy—surely a side effect of her surgeries. We wonder, are these types of cases covered by insurance?
NENE LEAKS – $20,500 (ESTIMATED)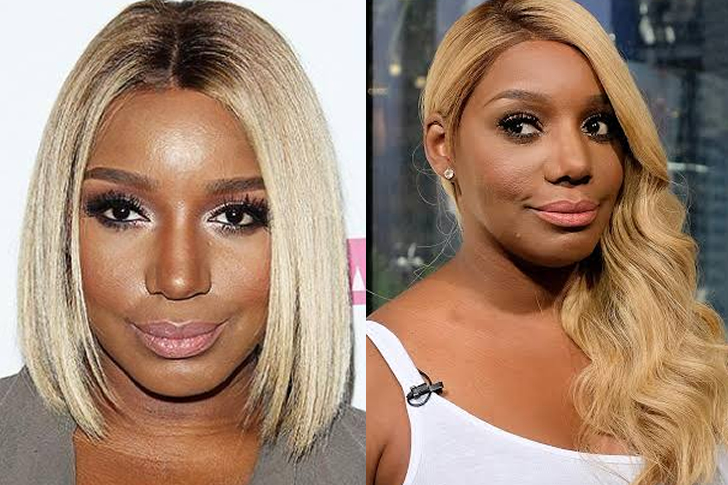 She is best known for her appearances on the Real Housewives of Atlanta—a show she was in for over 8 years. After this ended, she went on successfully transition her popularity into TV roles, including Glee. Nene was also a judge on the show, Fashion Police. One look at her and you may not think she's had anything done, but back in 2013 the celebrity admitted that she has gone under the knife to remain youthful. This includes getting breast reduction, liposuction, rhinoplasty, and a breast lift. All of which are subtle investments into beautification that actually work on her favor!
JANICE DICKINSON – $20,000 (ESTIMATED)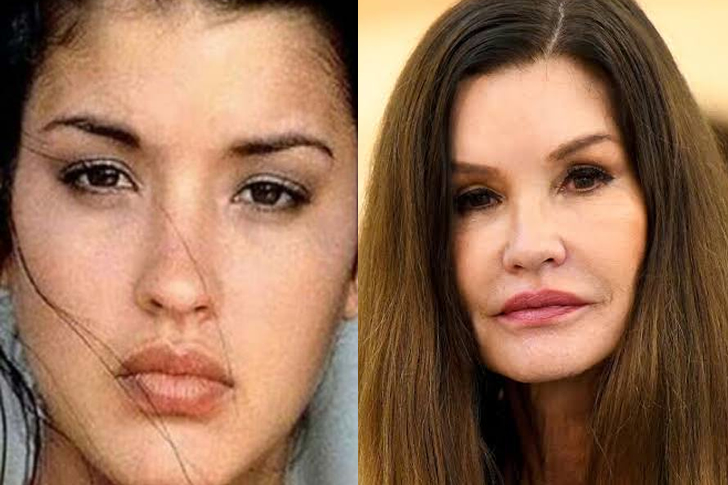 She's the world's first supermodel and it's not difficult to see how she earned the title. She reached the peak of her career back in the 70s and 80s, standing out from the typical blonde and pale models which were commonplace at the time. Her dark hair and sultry features was immediately loved by magazines such as Vogue, Cosmopolitan, and Playboy. Most might remember Janice for her ANTM stint, where she was a judge for many years. This was later followed by her own reality show—where she would candidly admit to the procedures she has put investment money in just to stay beautiful.
HEATHER LOCKLEAR – $18,500 (ESTIMATED)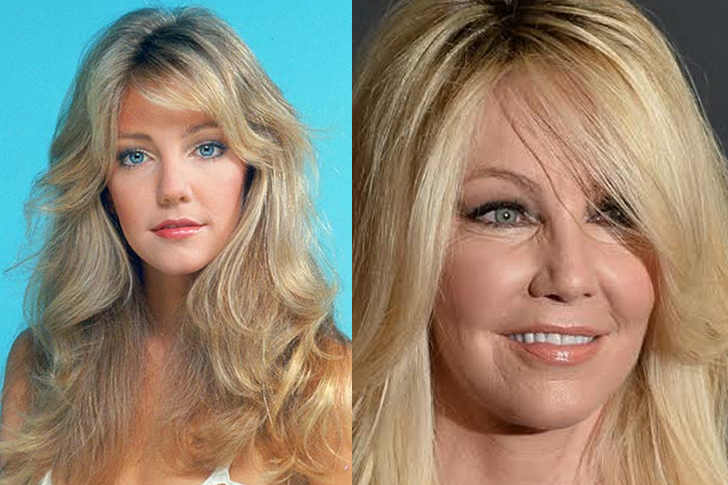 Her short stint as a model opened the door to opportunities in both TV and film. She's the quintessential 80s bombshell, making headlines because of her work and also because of her relationships with some of the decade's biggest rockstars. True to fashion, she's also not one to deny the cosmetic procedures she has done to her face—including cheek implants to keep her skin from sagging, facelifts, and Botox injections to keep her face looking youthful. If she has the money for it, then why not. After all, Heather doesn't need anyone's permission or any personal loans in order to do things as she pleases.
DENISE RICHARDS – $13,000 (ESTIMATED)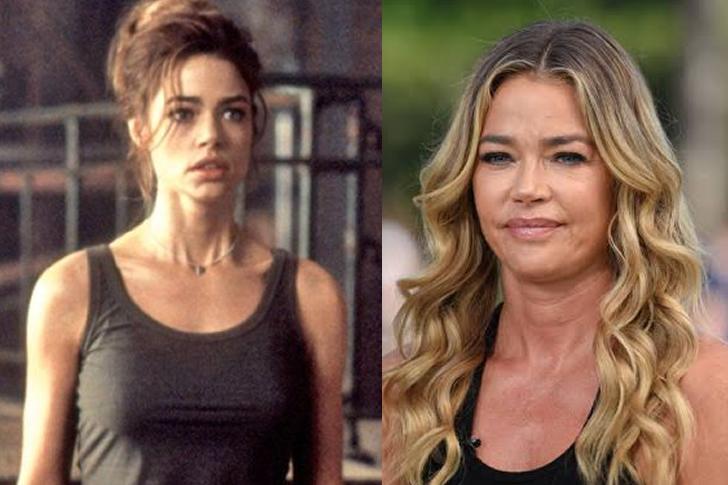 She was many a young boy's dream girl during the 90s and has had a number of popular TV and film work, including Saved by the Bell, Wild Things, and Starship Troopers. But did you know that she got her breast implants when she was only 19 years old? The first procedure went wrong, however, and she ended up with ones larger than what she wanted. Luckily, subsequent augmentations helped fix everything—giving her the right size, which was best suited for her petite frame. Remember, plastic surgery always comes with a degree of risk, so it's best to think twice before doing anything.
MEG RYAN – $12,000 (RUMORED)
Meg Ryan was the IT girl during the 1980s and she had a slew of great roles in movies such as Promised Land and Naked Gun. It wasn't until after she landed When Harry Met Sally did Meg become the go-to actress for romantic comedies. She's a great mix of quirky yet feminine and remains a favorite for many. Given how she looks today, however, people speculate that she has had one-too-many procedures done—with many joking about her constantly changing looks. Must be tough having to deal with that, but if she's happy with everything then the investments she's made are well worth it.
TRISTA SUTTER – $11,000 (ESTIMATED)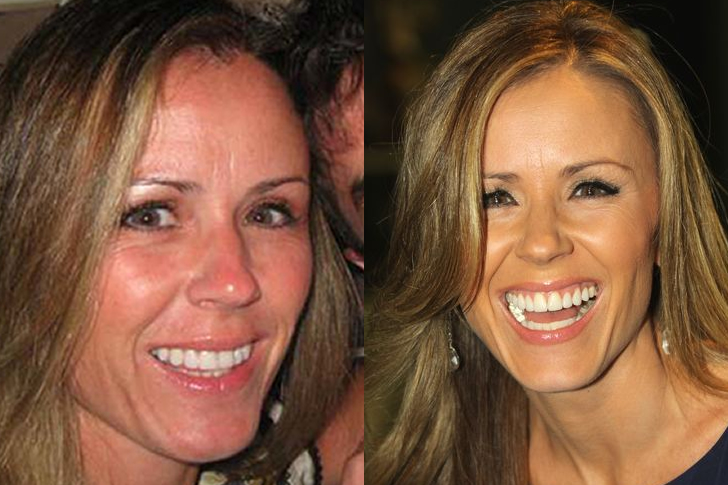 A veteran of various reality TV shows, Trista has been on Big Brother, Survivor, and The Bachelor. She was the runner up for the infamous dating show, which led to her own series: Bachelorette. Through it, she found love—whom she also ended up marrying. For a 3-episode coverage of her wedding, Trista was received $1 million. But it wasn't a few years after that she decided on getting cosmetic surgery done. This includes a blepharoplasty, which is meant to reconstruct and lift her eyelids and followed by a breast augmentation. All subtle works and beneficial investments for the 43 year old.
TARA REID – $9,500 (ESTIMATED)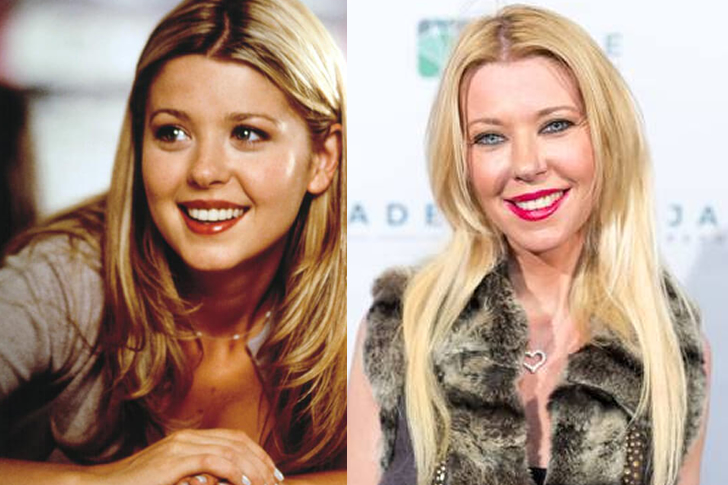 She was one of the biggest stars during the 1990s, with countless blockbuster films such as Urban Legend, American Pie, My Boss' Daughter, and Van Wilder to mention a few. Most recently, she's appeared in Celebrity Big Brother, as well as in all 3 of the Sharknado films. The tummy tuck procedure she had done during her youth resulted in a mishap, causing damage to the skin on her torso. This has since been corrected, however, and she even appeared on Playboy back in 2009. Only a few procedures are covered by insurance, so always think twice before going under the knife.
KIM NOVAK – $9,000 (ESTIMATED)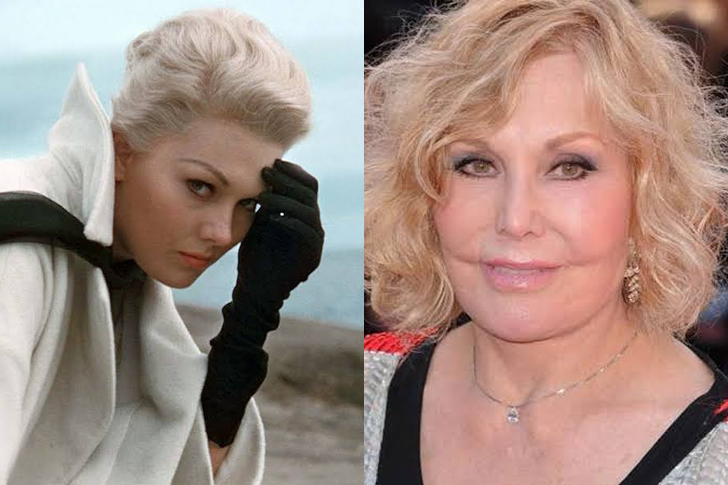 She debuted on the big screen back in 1954 with some of biggest films of the decade, including The Man with the Golden Arm, and Vertigo. Her career plateaued during the 60s and by the early 90s, she went into retirement. It was during this time that she had a number of procedures done, including a brow lift, Botox injections, and cheek implants. Her beauty was almost unrecognizable when she appeared at the 2014 Oscars—owing to the extreme change that her features have undergone. Perhaps she should have gone the more subtle route, it would've been better for her investment money as well.
COURTNEY LOVE – $10,000 (ESTIMATED)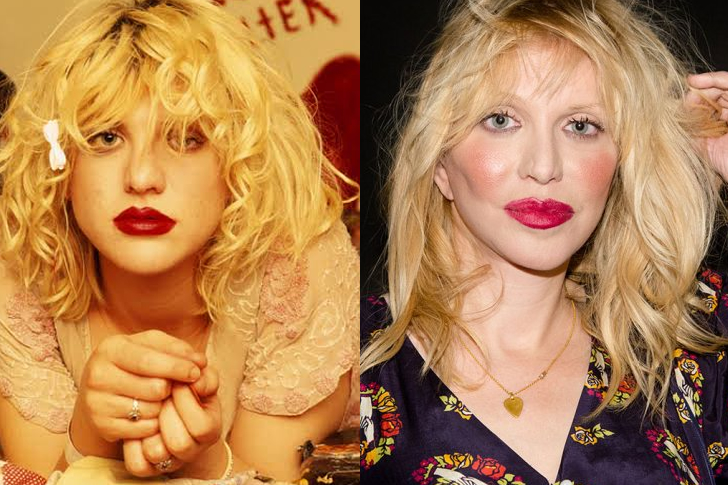 Back in the 90s, Courtney was the quintessential wild child—singing her way into the hearts of many through her band, Hole. Her notoriety only grew further when she married Kurt Cobain, the vocalist of Nirvana, and had a baby girl with him. When he passed away, she was shoved into public recognition and was the subject of scathing headlines. She has weathered through it all, but over the years, she's slowly become more and more unrecognizable—physically. That's thanks to the cosmetic surgeries she has done, including lip injections and breast augmentations. We wonder if this is good money management in the long run.
IGGY AZALEA – $20,000 (ESTIMATED)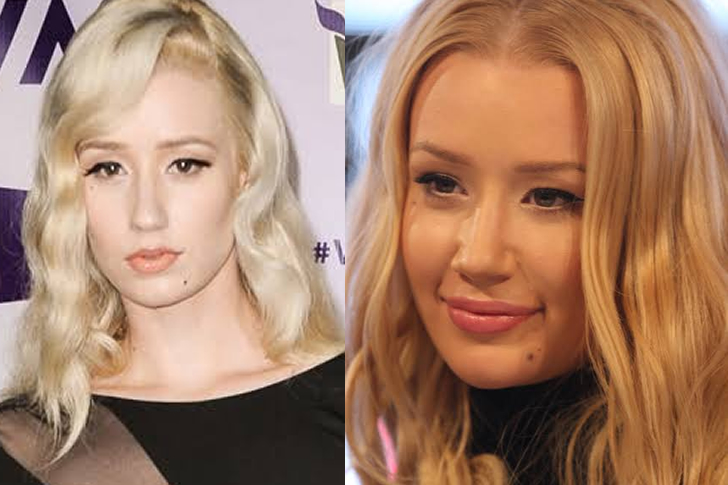 She may not be as popular as she used to be, having to battle some of the top female rappers of this generation, but we cannot deny that she's still maintained that signature Barbie-doll beauty when she first debuted. Sure, cosmetic surgery may have played a role in it—but the procedures she got done only served to boost her looks. In this case, she got her nose done and enhanced her chest area. When asked about it, she says it's all about personal choice and people should be able to change what they want to. To her credit, we most certainly agree!
JESSICA SIMPSON – $2,000 (ESTIMATED)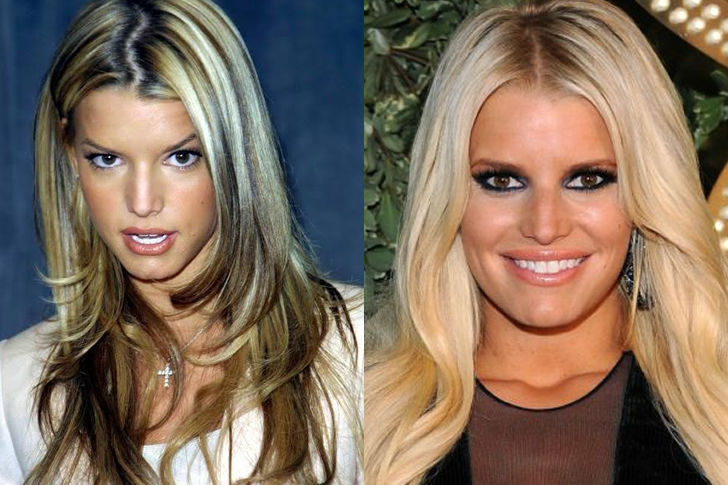 Her marriage with Nick Lachey may not have ended in a happily ever after. There were many things the couple weren't happy with and in Jessica's case, it seems she was feeling the same way when it came to certain parts of her face. In an interview with Glamour magazine back in 2006, she opened up about getting lip injections—only to end up disliking the results after a while. She says it appeared very fake and was certainly happy when the effects faded away after 4 months. It's a lesson in being mindful about the degree of change we create using plastic surgery.
DIANA AGRON – $15,000 (ESTIMATED)
The actress first rose to success in the TV show, Glee, and has since transitioned from television work to the big screen. She's got that southern belle good looks and a beautiful voice to boot, but even Diana had insecurities about her features—in particular, her nose. The actress bravely admitted to getting it done, but only because it was broken accidentally after a night of dancing with friends. Despite the change, the actress still looks beautiful as ever and we're inclined to say, this one is subtle yet effective. We wonder, does insurance cover this type of injuries too?
KATHIE LEE – UNKNOWN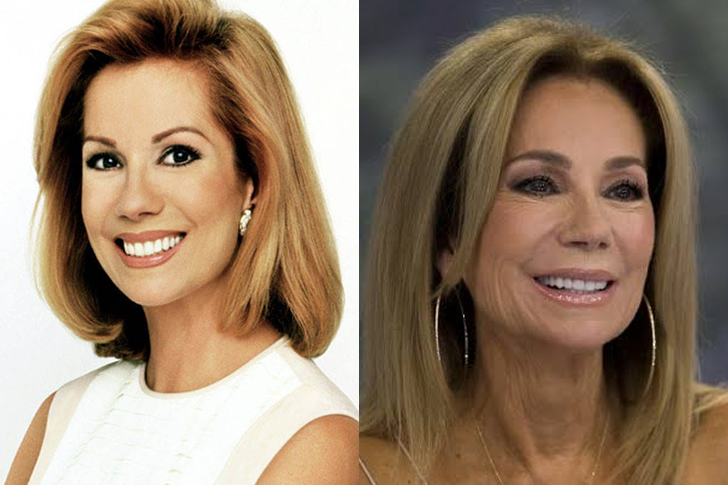 Her name is nearly synonymous with the show she's been hosting for years. Aside from being a household name, she's also one of the most recognizable faces on television these days. But did you know she's had her fair share of cosmetic procedures done throughout the years? Not just a handful—but enough so that it's hard to list them all here. From her face to her body, she's definitely put in quite a bit of investment money into it. Kathie doesn't shy away from admitting this, however, and has even had a procedure done on her—on live TV!
KELLY ROWLAND – $22,000 (ESTIMATED)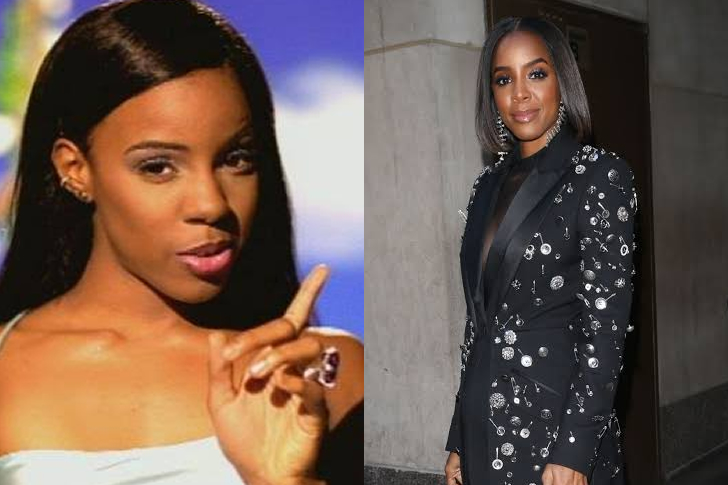 She may not have hit it as big as her cousin, Beyonce, but Kelly's made a name for herself just the same. After Destiny's Child, she has had a number of hit songs to her name and even TV appearances that helped keep her relevant in the industry. Whilst she may not be lacking in the beauty department, the singer is first to admit that she's always wanted breast implants—even waiting 10 whole years before deciding to get the procedure done. These days, she's looking even more beautiful and confident so the wait and her investments were well worth it!
VICTORIA BECKHAM – $13,000 (ESTIMATED)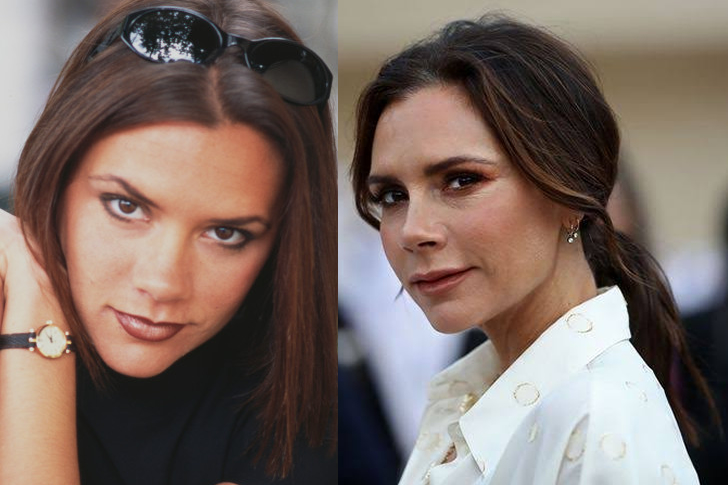 Victoria Beckham is many different things—a spice girl, a businesswoman, a prolific designer, a mother, and certainly an empowering role model for both men and women the world over. That said, she's human just like everyone else—prone to making decisions that they end up regretting later. Such is the case when she first got her breasts enhanced, only to have them reduced later on. Posh remarks that getting the surgery was a sign of insecurity that she denied throughout the years, reminding people to simply celebrate what they've got. In fairness, she should be given credit for she's learned well from the experience.
HOLLY MADISON – $32,000 (RUMORED)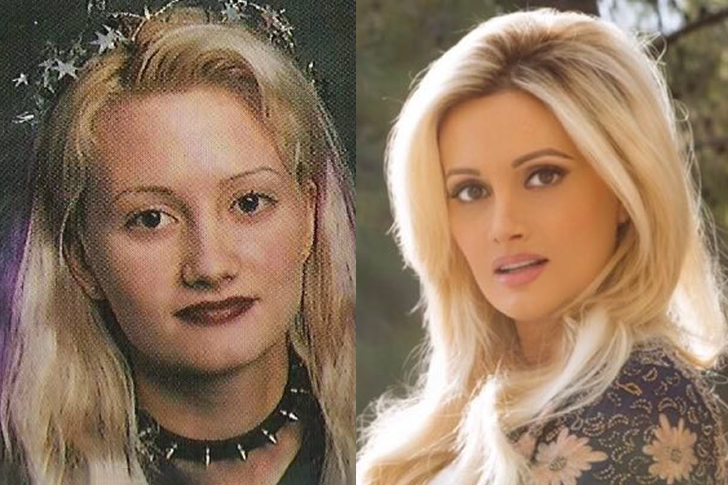 We may remember her best as one of Hugh Hefner's favorites on the reality TV show, but you'd be surprised at how Holly Madison looks these days. Brunette— and even more youthful! The former Playboy bunny has always been open about the procedures she has had done, claiming that it helped her get what she wants in life. Being around beautiful girls in the mansion brought her self-esteem down a lot, leading to her decision to get certain features fixed. At the end of the day, if it makes her more confident and she has the investment money for it—we say, good on her!
KOURTNEY KARDASHIAN – $25,000 (RUMORED)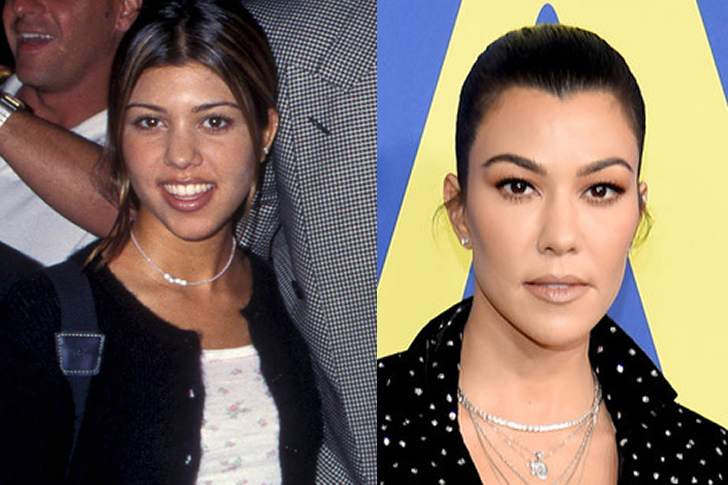 She may be the more low-key of the sisters, but Kourtney is no newbie when it comes to getting a bit of help through cosmetic surgery. It has been reported that she got a breast enhancement procedure when she was still in college. This was long before the family found fame, so not many are really aware or can easily spot the change in her body. Kourtney does harbor some regrets, remarking that she wishes she had never done it. "I like to look like myself" she was once quoted as saying—to her credit, she's still a beauty even without all the modifications!
GWYNETH PALTROW – $1,500 (ESTIMATED)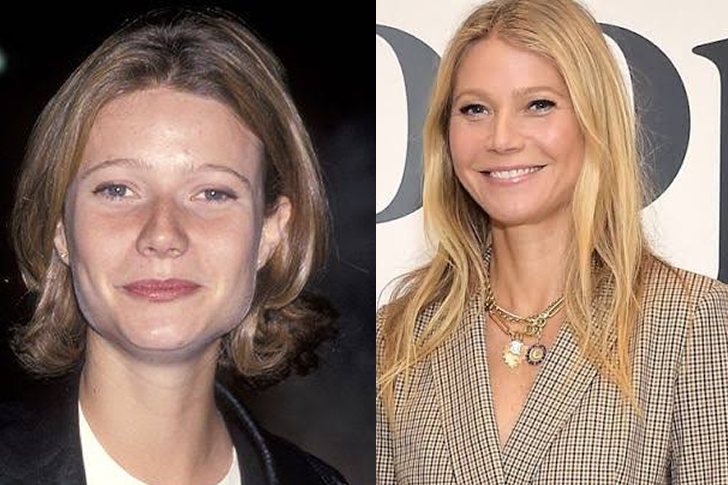 Even before the surgery, she has always been one of Hollywood's most beautiful faces. Model-like features coupled with her long, blonde hair—make Gwyneth a classic. However, with age comes changes and we suppose that due to the pressure of being in the spotlight all the time, she's decided to get Botox to delay aging. Like others on this list, however, she regrets having done so. This is one actress who isn't completely against getting plastic surgery, though. She should be given credit for being very realistic about things. After all, there will be things she won't like once she hits a certain age.
ASHLEE SIMPSON – $13,000 (ESTIMATED)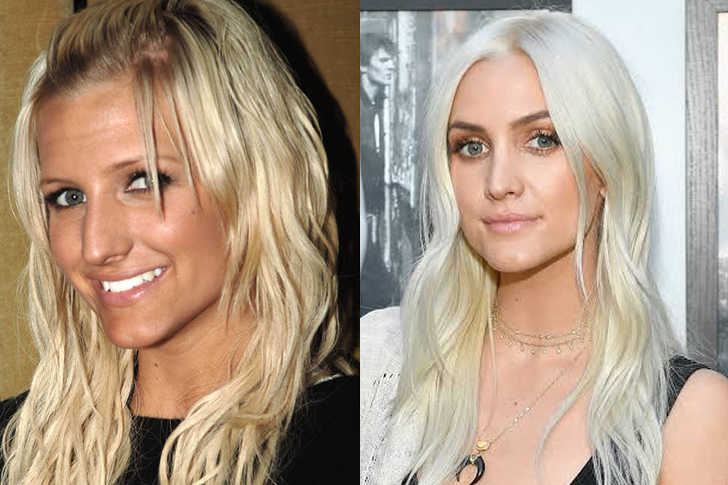 When she debuted as a singer during the height of her sister's career, there were endless comparisons between the two— with Ashlee always being teased about being the less good-looking. So it isn't too surprising that she followed in her older sister's footsteps and got a few things done as well. In particular, she got surgery on her cheeks, eyebrows, lips, and nose—all totaling to $13,000. A hefty investment towards beauty, but it has made her more confident. She does warn people and says that they should think about it for a long time before going through with any degree of cosmetic surgery.
BRITNEY SPEARS – UNKNOWN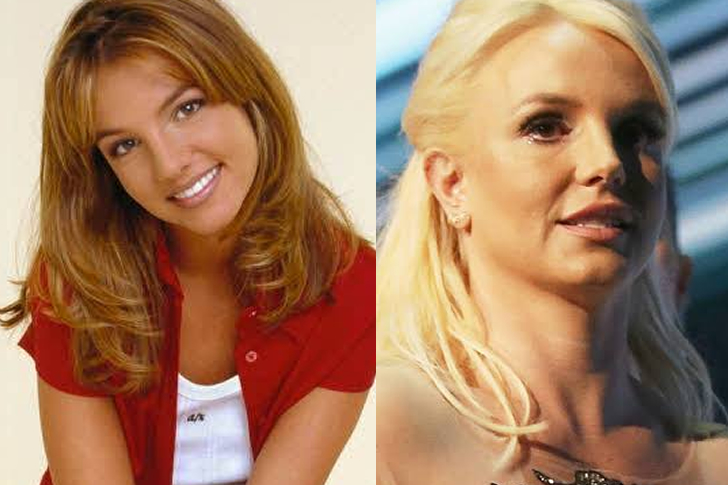 When it comes to Pop's princess, the procedures are actually minor. Britney has had her fair share of lip injections, which she refers to as "fun stuff". We're not sure how fun that can be, but it does enhance her beauty even more. Instead of getting things done on her face, however, the singer prefers skin care—often getting what her surgeon recommends. In this case, a peptide-based product that she swears by. Skin care products don't come cheap, so we're sure she spends quite a bit of investment money on these as well. If it makes her happier, however, then it's all worth it.
CLAY AIKEN – $11,000 (ESTIMATED)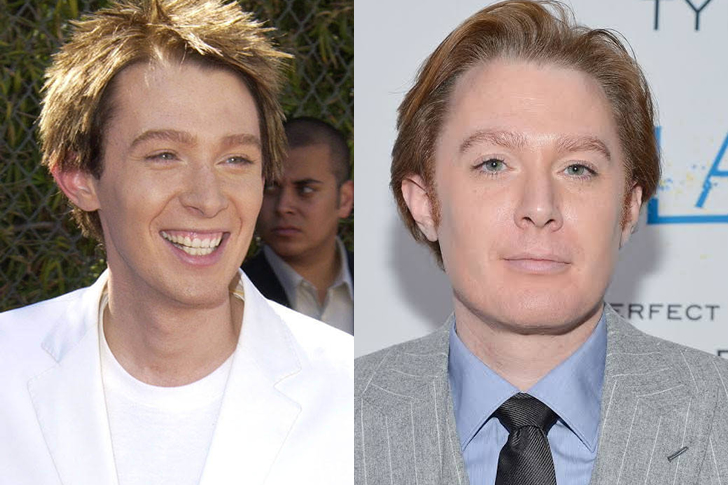 He's one of the more popular alumnus of American Idol, owing to the power and uniqueness of his voice. Clay may not have won his season, much to the disappointment of his fans, but he did go on to have quite a successful career after. That said, his cosmetic surgery was primarily meant to correct issues related to TMJ, but Clay had his surgeons remove the fat from his chin at the same time—resulting in a more mature appearance for the singer. It's a subtle transformation and great money management too; he really did kill 2 birds with one stone for this procedure.
TORI SPELLING – $13,000 (ESTIMATED)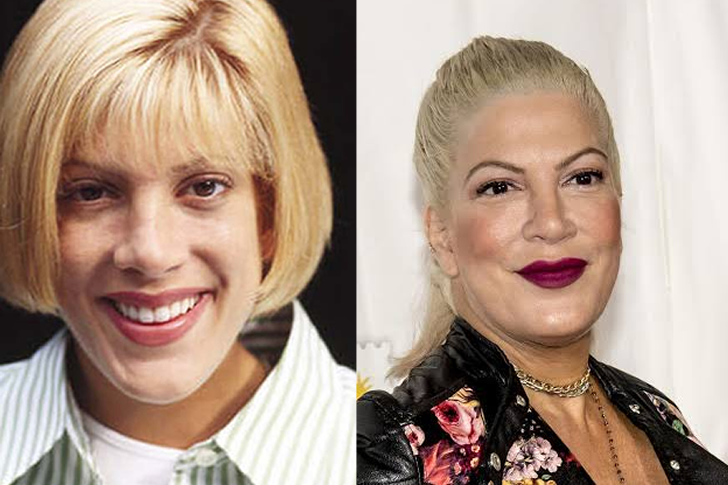 Another 90s TV darling on our list, she was beloved for the many different roles she has portrayed throughout the decades. She's even had a stint on reality shows, with her own series that focused on her life with husband, Dean McDermott. She had a breast enhancement procedure done when she was in her twenties, but also regrets having done so because of its effects on her life and those she loves. How, you ask? Well, the procedure affected the production of her breastmilk—something that not many people consider when getting it done. Credits to her, because she still is a great mom despite it.
KHLOE KARDASHIAN – UNKNOWN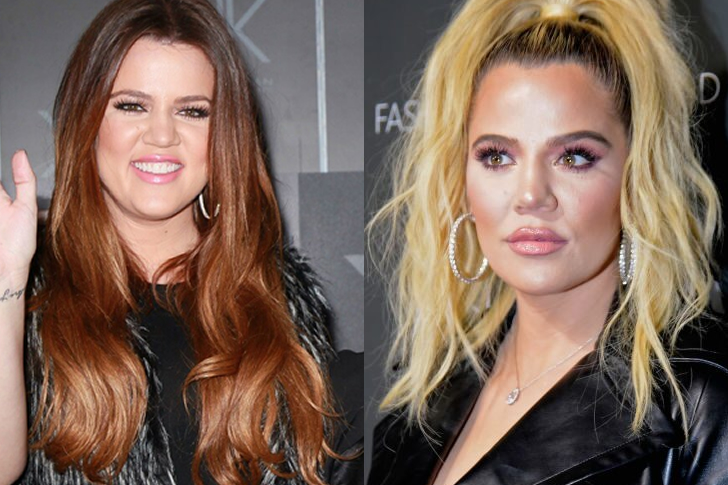 It may not surprise you that we have another Kardashian on this list—this time, it's the always funny Khloe. She may not have found fame well until after Kim, but Khloe is certainly a favorite for many. The reality-TV star has become a hot topic for many reasons; first, her relationship with Lamar Odom, their child, and the breakup that followed. Then there's the plastic surgery procedures she has done—which Khloe has never denied, advocating for its normalization instead. We may not know the total investments she put into it, but she has certainly undergone a major transformation from her younger days to now.
CHRISTOPHER MALONEY – $92,000 (RUMORED)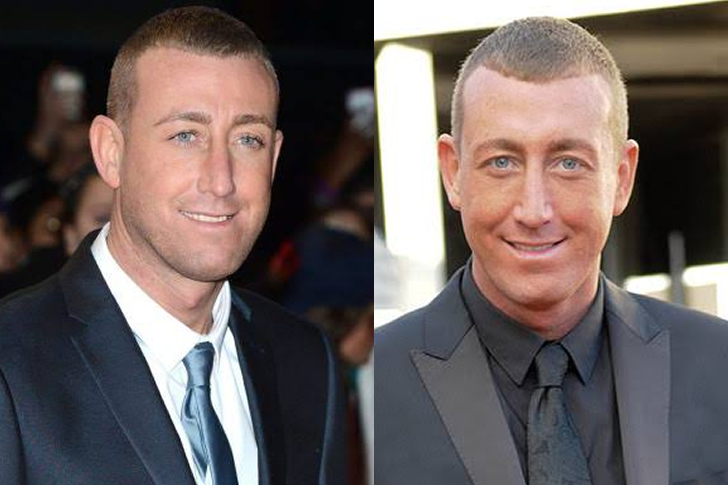 There's this saying that goes, "if you have nothing nice to say then say nothing at all." Unfortunately, few people really take this advice to heart—which leads to many rude and unnecessary comments online. This is what prompted the X-Factor contestant to make changes to his features—following pressure from audiences and even having a breakdown because of the comments. The comments made him insecure about his nose, among other things, that he didn't have any issues with prior. While these investments made him feel more confident, we also hope people think twice about the comments they leave online.
NICOLE RICHIE – $13,000 (RUMORED)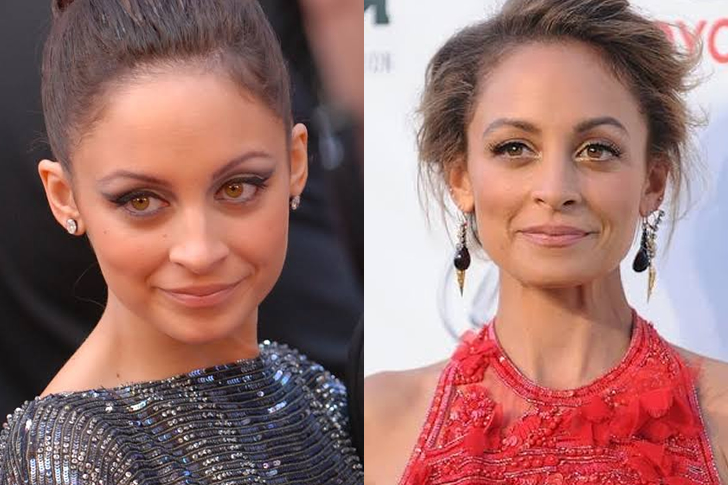 She may have started out as the quintessential wild child and was better known for being Paris Hilton's best friend, but these days? Nicole didn't just make a name for herself—she built an empire. From writing, acting, hosting, and designing, she certainly does it all. When it comes to plastic surgery, she's certainly one of the celebrities who isn't afraid to admit getting work done, even comparing it to fake-tans or teeth whitening. Her procedures may have been subtle, such as the case with her breast augmentation, but each has definitely helped further improve her beauty to quite a degree.
CIARA – UNKNOWN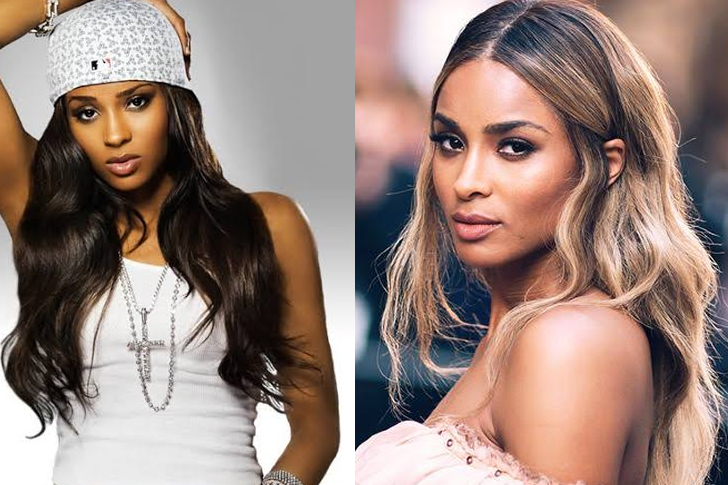 She's been in the industry for over a decade now and has even dabbled in acting, whilst working on her music career. Ciara may have gone through difficulties in her relationship, but it's clear that she's back on her feet and moving up. These days, she's settled into the role of mother and wife but back then? She was cozier at the top of the game, even if that meant making a few changes to her looks—particularly on her nose, breasts, and hips which have gone through noticeable transformations throughout the years. The total amount of her investments into these procedures is unknown, however.
ARIANA GRANDE – UNKNOWN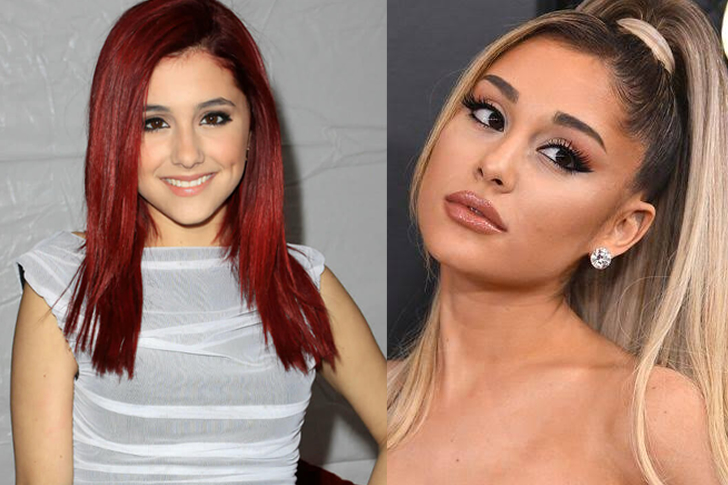 She might still be young and have no real need for youth-boosting procedures, but Ariana's not stranger to going under the knife for beauty's sake. Whilst she isn't as open as the other celebs on our list, there have been noticeable changes to her features that point to one thing: plastic surgery. The singer has always been pretty, but it has gotten a boost through a nose job, lip injections, an eye lift, and a rumored breast augmentation. Speculation has it that she's put in $10,000 in investment money into getting these done. True or not, the work has certainly paid off.
NICOLE KIDMAN – $1,400 (RUMORED)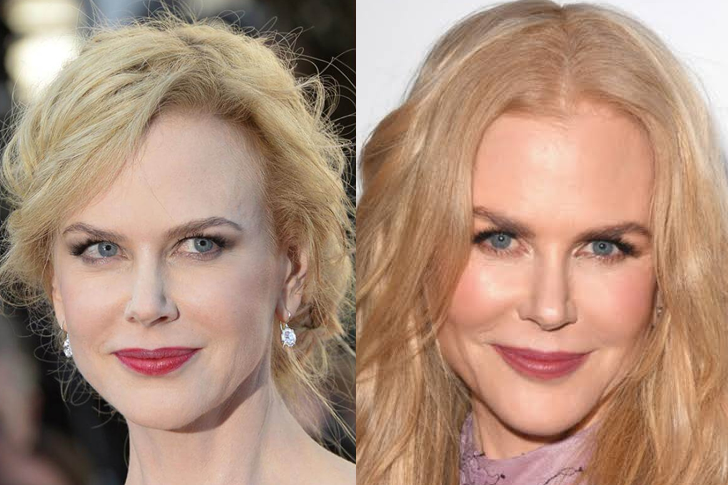 To be considered as one of Hollywood's finest women must come with a lot of pressure—to maintain one's appearance and prove that they've still got it. Nicole's beauty has faded little through the years, but it doesn't mean she hasn't given plastic surgery a try. She didn't really like the results, however. Nicole had Botox injections to diminish all those fine lines that come with age—but it only left her unable to move her face. She can laugh about it now, but we're sure it was anything but during that time. Good thing, she's learnt from the experience and certainly, she should be given credit for that.
VIVICA FOX – $26,000 (RUMORED)
Most people might remember her for being on Days of Our Lives, as well as in The Young and the Restless during the 80s. Since moving on from these shows, Vivica has starred in a number of other shows and has established herself as a movie actress as well. With time came the natural course of things and in order to compete with younger actresses, the 50 year old decided to go under the knife. She's had breast augmentation, rhinoplasty, Botox, and lip injections—investments totaling to $26,000. Is it worth it? Judging by the way she looks today, we say it's money well spent.
DONATELLA VERSACE – $25,000 (RUMORED)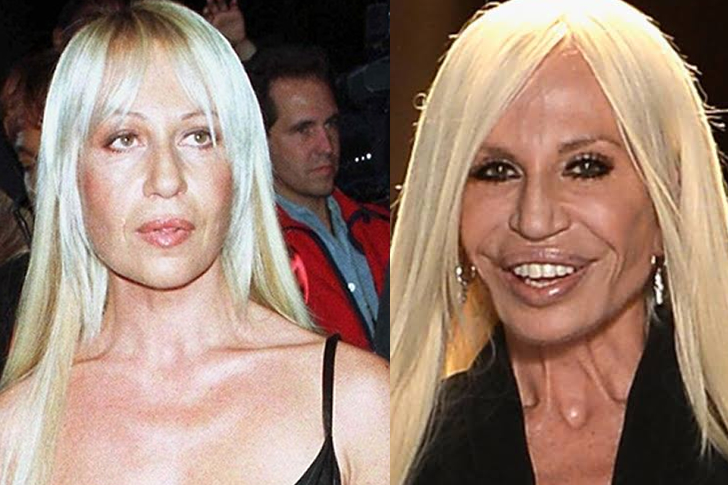 under
When you think of the name Versace, what's the first thing that comes to mind? Opulence, sensuality, fame—money. All of the above are correct, of course, just look at the lifestyle Donatella leads. The fashion mogul has created some of the most iconic ensembles, often helping boost the career of the actress wearing them. This has made Donatella one of the richest women in the world and with that kind of money comes freedom to change whatever she wants. The creative director does not believe in "totally natural beauty" and does not deny putting investment money towards transforming her appearance throughout the years.
LA TOYA JACKSON – UNKNOWN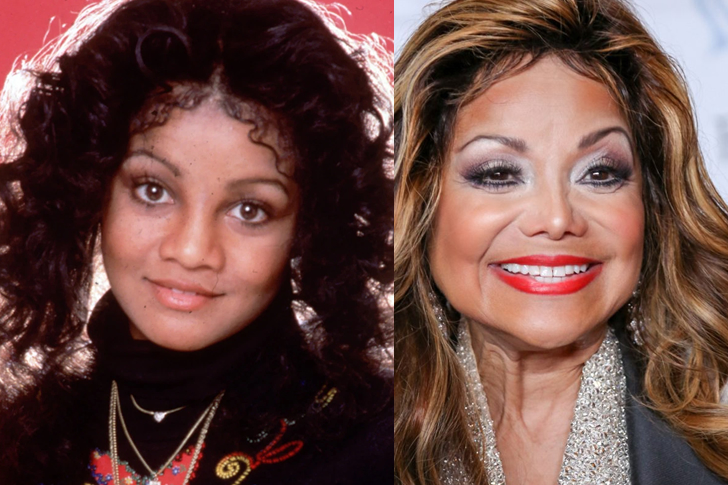 As the "odd woman out" within the famous Jackson Family, it's not really surprising that she got quite a lot of attention—though this is mostly for her beauty and not quite her singing. She once posed for Playboy in the 80s, but her career as an entertainer has remained relatively lukewarm. Perhaps this is why she's decided to put in investment money towards plastic surgery, thinking that a boost in her looks might do the same for her career. The amount of procedures she has had done caused damage, however, even resulting in a collapsed nose that has affected her breathing.
NICKI MINAJ – $31,200 (RUMORED)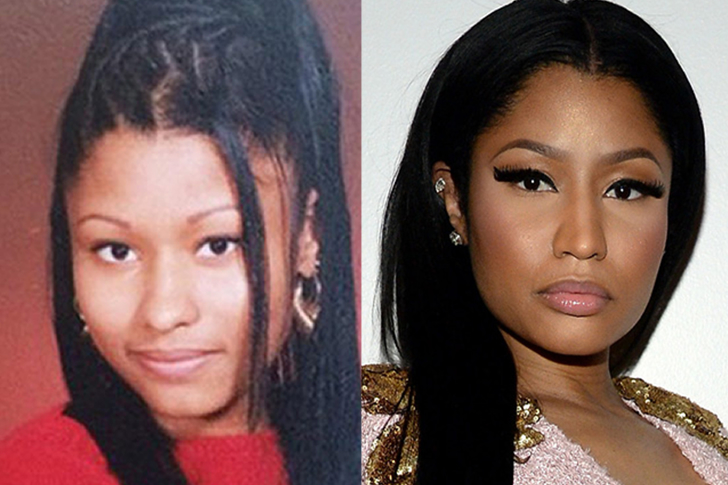 She's considered as one of the top female rappers of the new generation and Nicki certainly deserves the title. Her career is continuously progressing and getting stronger with every release. The rapper has come a long way when it comes to her looks, too, reportedly spending quite a hefty amount in plastic surgery to stay looking her best. This includes skin lightening procedures and butt implants—yes, it has been speculated that her famous derriere is all thanks to plastic surgery. Other investments include cosmetic surgery to alter the shape of her facial features, including her nose, eyebrows, and her eyes.
CAITLYN JENNER – $5 MILLION (RUMORED)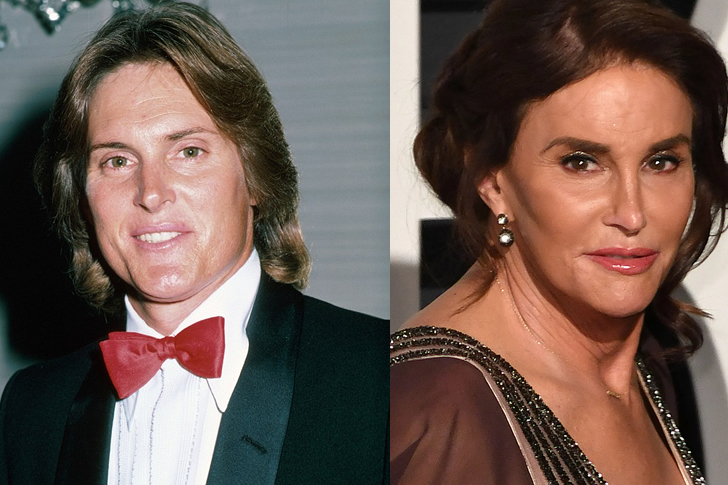 Formerly known as Bruce Jenner, Caitlyn underwent major changes—not just in her appearance, but when it comes to her body as well. Transitioning from male to female must've not been easy for her, not to mention a very expensive journey, but considering she's much happier these days, it seems to be well worth every penny. She has been getting small procedures done since the 80s, however. From rhinoplasty to simple hair removal. Her biggest change took ten hours and a dozen surgeries to complete! To her credit, Caitlyn has shown courage and steadfastness through the surgery and the controversy surrounding it.
LIL KIM – $19,625 (RUMORED)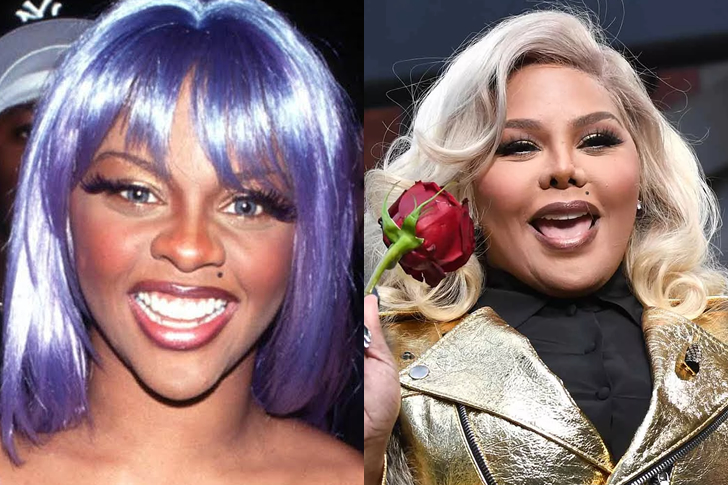 She may no longer be at the top, but Lil Kim is still a force to be reckon with. Kimberly Denise Jones found fame during the 90s, before suddenly disappearing from the scene. She was even imprisoned for a year back in 2008. When she was released, that was when the changes became noticeable. In fact, with the amount of procedures she has done, she looks like a different person—perhaps that was her goal after all? Lil Kim had her nose done, liposuction, and breast implants. Given she rarely performs these days, we wonder if this was good money management on her part.
ROSEANNE BARR – $45,000 (RUMORED)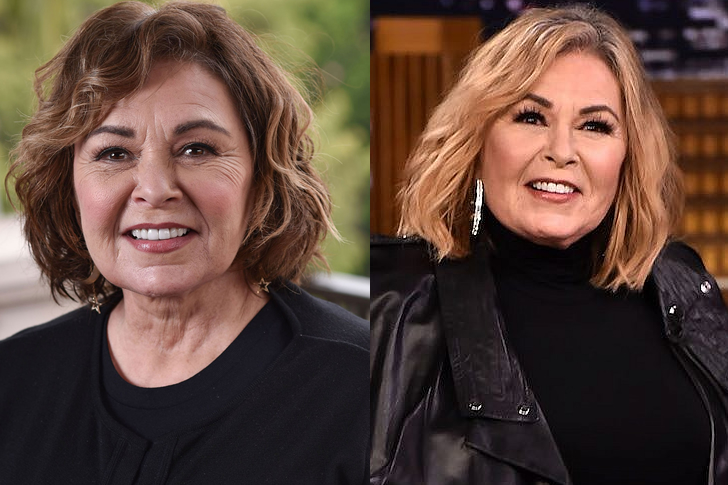 Roseanne is another top female comedienne who has been in the industry for decades—even gaining her own namesake sitcom in the process. Despite her success, she was always the target of ridicule due to her appearance certainly not the best environment, since the industry puts more than enough pressure on its artists when it comes to how they look. After her sitcom ended its run, Roseanne went under the knife for chest reduction and also got a tummy tuck. Whilst these may have cost quite a big amount of investment money, we do hope she's happier with how she looks now.
KRIS JENNER – $1 MILLION (RUMORED)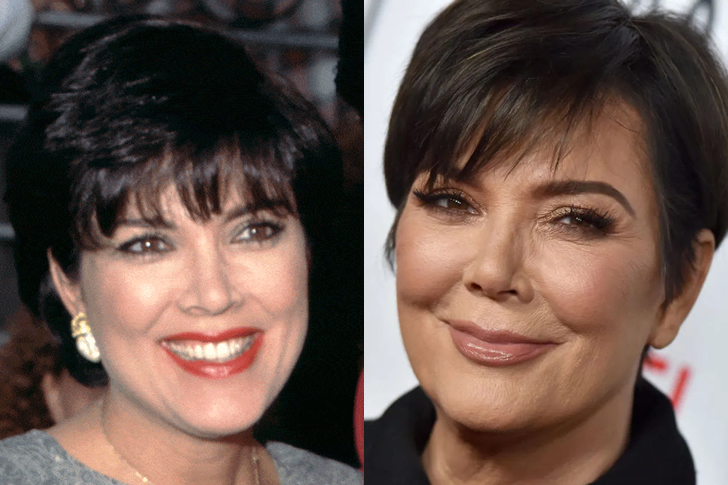 As the matriarch of the Kardashian-Jenner clan, Kris is certainly no stranger to getting plastic surgery done. They are very open about the changes they have made, even going as far as advocating for normalizing making changes in one's appearance. In her case, Kris has spent a fair chunk of investment money on getting Botox treatments, rhinoplasties, and even chest enhancement. She isn't new to this either and started going under the knife some 40 years ago. We have it give it to her, though, it might be thanks to her doctors, but she still looks as beautiful as her daughters.
CHRISSY TEIGEN – UNKNOWN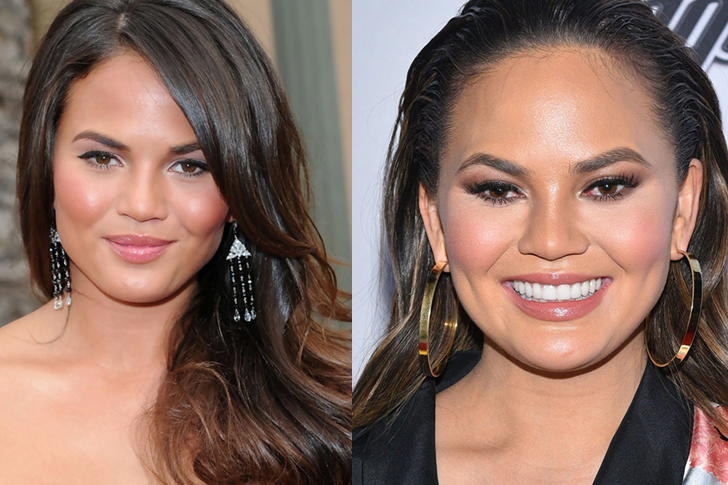 Chrissy has only really done subtle work and it's mostly on her lips and a bit of polishing to maintain the glow of her skin. She has also admitted to using Botox—not for her fine lines, but to help with excessive armpit sweating that has prevented her from wearing silk clothing. As for her liposuction procedure, it was to remove the fat from her arms. Doing so has made her limbs appear longer and helped make her look slimmer. The fat did return after a while, but she's not hesitant about putting in more investment money to get it removed again.
CINDY CRAWFORD – $1,500 (ESTIMATED)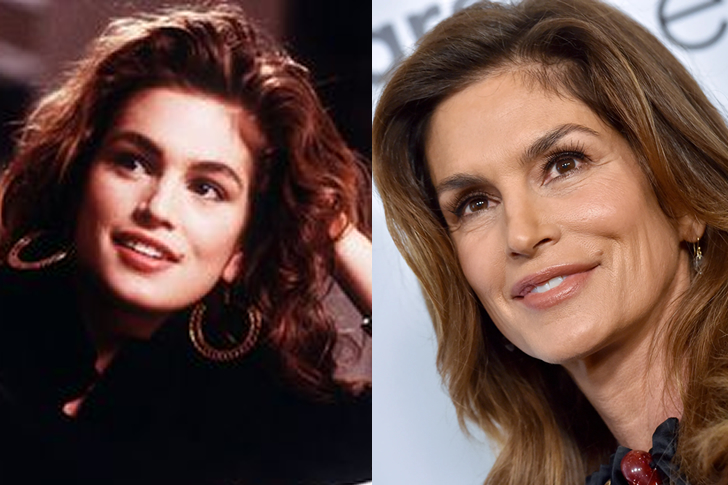 Another supermodel who turned to cosmetic procedures to help maintain their youthfulness and beauty. Cindy has always been adamant about maintaining proper skin care, but even the model admits that past a certain age, creams and lotions can only do so much. This is why she's decided to give various beauty injectables a try—this includes Botox, collagen, and vitamins. All of which are meant to restore the condition of her skin. It has worked wonders for her, but also because she's putting in investments towards leading a cleaner and healthier lifestyle as well. When it comes to cosmetic procedures, subtlety is always the best.
CARDI B. – UNKNOWN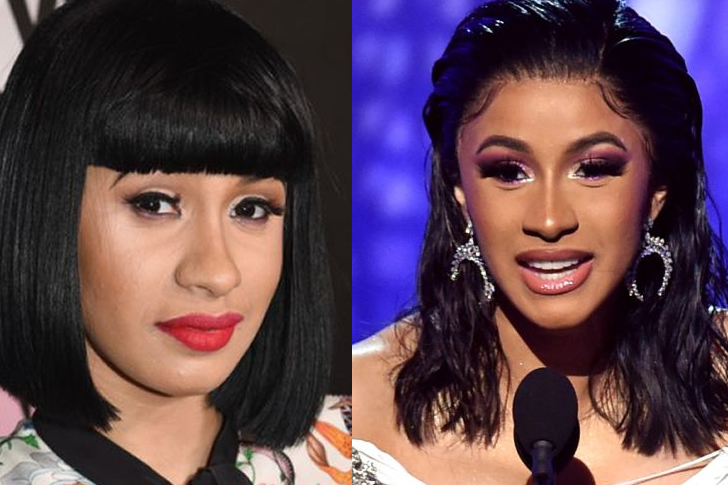 The rapper isn't one to shy away from admitting that she has had some work done, even talking about getting illegal butt injections to warn people against it. Something that no one should ever do given its high risk and could actually have deadly results, especially if the person experiences complications during or after. Even with legal cosmetic surgery, complications can happen if the person isn't careful—such is the case with Cardi's liposuction. She jumped right back to performing instead of taking time off, which led to her cancelling shows. Remember, insurance doesn't cover these procedures so always be careful.
ARIEL WINTER – UNKNOWN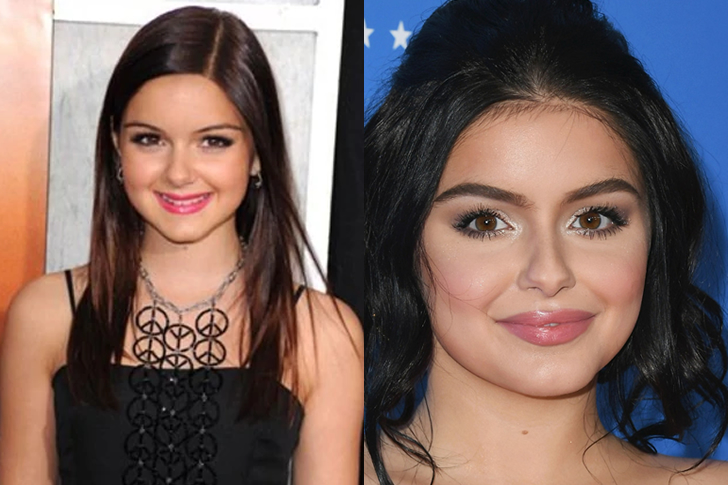 When it comes to some celebrities, plastic surgery isn't always about adding more and more—though this tends to be the trend. Fuller lips, bigger butt and hips, a shapelier chest, and so on. In Ariel Winter's case, it was more about feeling comfortable in her own body. She got a breast reduction because the size of her chest wasn't just giving her physical discomfort, it also led to her having emotional issues over it. We're sure that many people experience the same thing so we hope her story lets them know that there are options—even if it means getting money loans.
BELLA HADID – UNKNOWN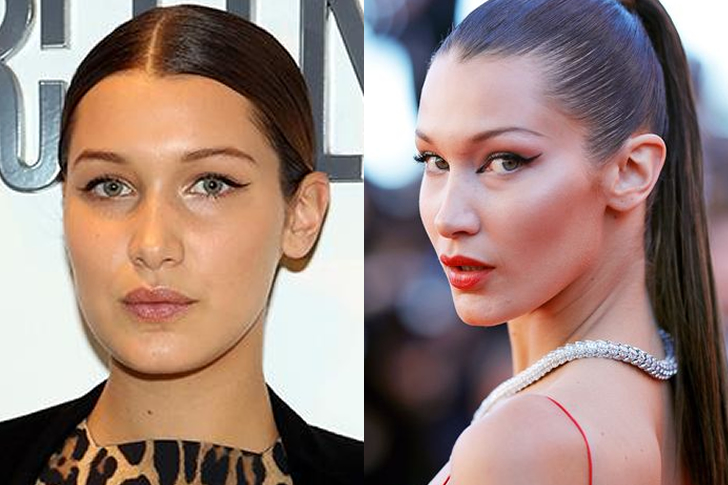 There's no denying her influence when it comes to the younger generation, with many aspiring to be as beautiful as her. No wonder she's got her face plastered on countless ads and billboards for some of the world's top brands. There has been plenty of speculation on how natural her looks are, however. Some suggest she has had a bit of work done, particularly on her face. Some of her fans have pointed out the noticeable changes in her nose and her cheeks, as well as her chin. Did she or did she not? What's for certain is that her investments are certainly paying off.
CHLOE SEVIGNY – $2,000 (ESTIMATED)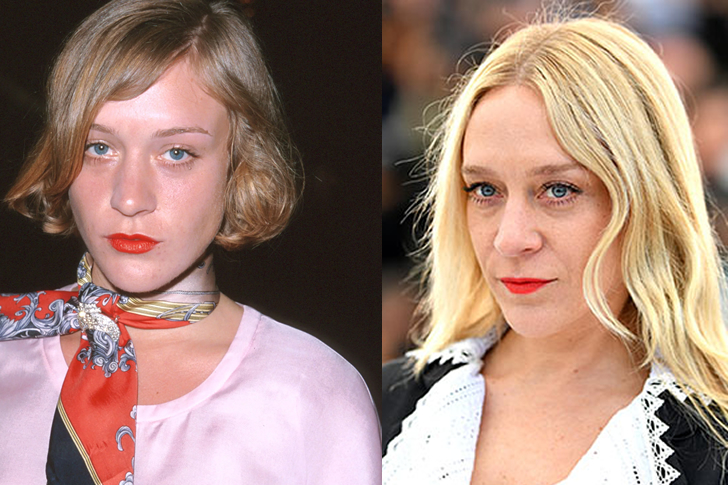 Just because she's considered to be "The Coolest Girl in The World" it doesn't mean that Chloe cares little about her looks. In fact, she's quite about when it comes to her beauty regimen—including things that some celebrities tend to keep secret. In an interview with Into the Gloss, she talked about the benefits of Botox when it comes to prevention. She's got 11 lines and that's most likely thanks to her excellent skincare routine. The procedure she gets might be subtle, but considering the Hollywood doctor she works with? The price tag on it is still a hefty amount of investment money.
You've Reached The End