DAVID BECKHAM – FENCING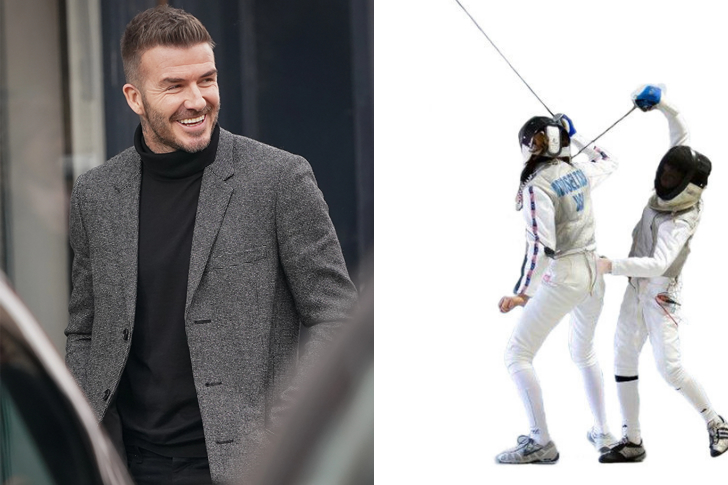 David Beckham is considered to be a top-notch football player in the world. His football prowess allowed him to gain popularity and a bunch of fortune throughout his career to the point that he didn't have to worry about his credit card limit.
In the past few years, he also made a headline not as a football player, but as a fencer. He was spotted with Will Smith enjoying their time playing against each other in the game of fencing.
SHAQUILLE O'NEAL – TARGET SHOOTING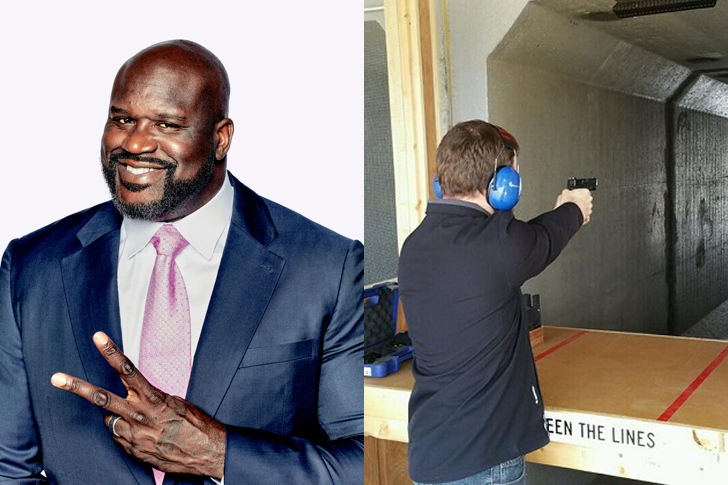 Shaquille O'Neal is one of the most dominant players that ever played on the NBA court. We know how strong and powerful he was back in his prime. We bet you saw videos of him shattering the backboard multiple times after he went in and dunked the ball to the rim with authority.
With that said, we could deny that his physical plays gave him a considerable beating, especially with his body. In order to release that stress, he engaged himself in target shooting, and that became one of his favorite hobbies of all time. He probably took online classes for practice shooting since he's outstanding in that regard.
MICHAEL JORDAN – GAMBLING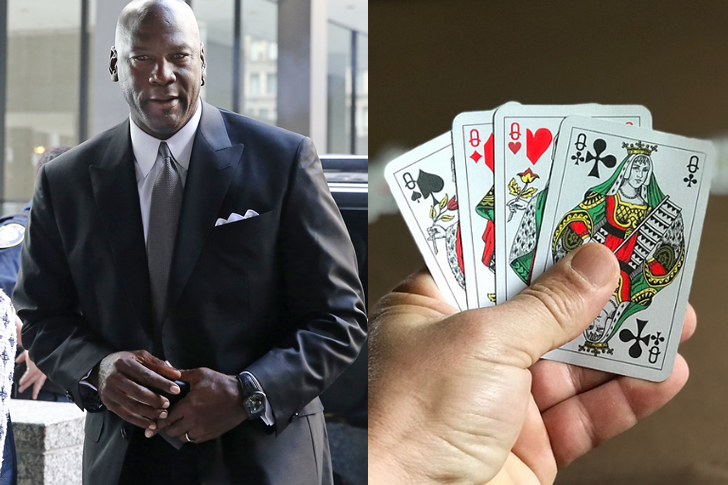 To be the greatest basketball player of all time, we need to put in a lot of effort and dedication, perfecting our craft. Our competitive nature is also necessary for reaching the top of our game. However, Michael Jordan overextended those traits.
With his overly competitive nature, he developed a habit for waging bets if ever he could manage to do a specific task or not. Some call it motivation, while others call it gambling. Whatever the case is, Jordan remains at the top of the financial ladder because of his money management skills.
KOBE BRYANT – SOCCER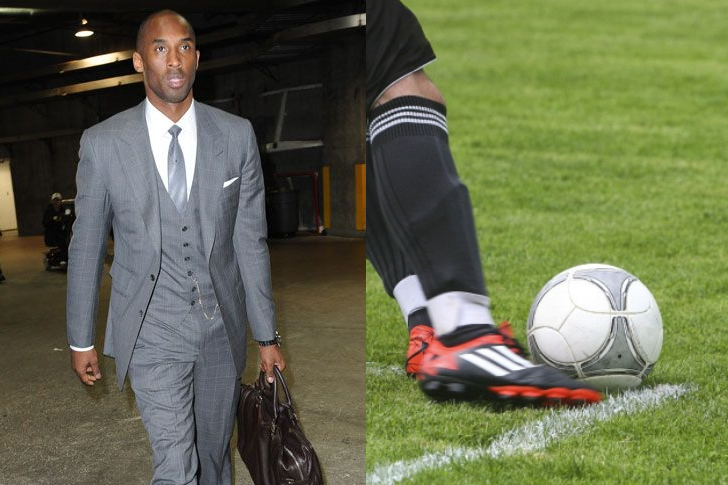 Kobe Bryant is another top-notch NBA player on this list. He's known for his killer instincts when playing the game and that earned him the nickname "The Black Mamba." If you think that he only excels in the game of basketball, well, you are wrong.
When he was a kid, he made a little bit of investment in playing soccer, and he became really good at it. However, his true passion came when he discovered his unique talent at playing basketball. Nowadays, he's playing the other ball game as a means of relaxation.
MARIA SHARAPOVA – LISTENING TO MUSIC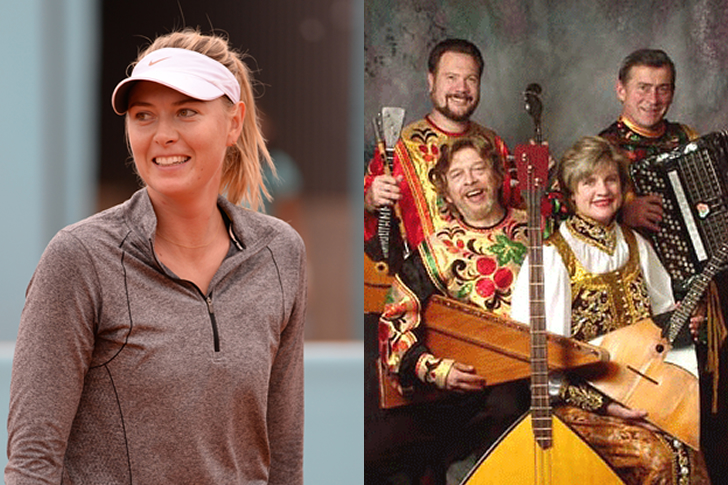 Maria Sharapova is blessed with both good looks and a god-like skill when it comes to playing tennis. She's one of the top tennis players in the world, and she brought home many gold chips under her belt throughout her career. Aside from getting a substantial financial boost in playing the sport she loves, she also gets a few modeling gigs at the sides. Well, we have to give credit to the active lifestyle that helps her achieve that incredible figure, which paves the way to her modeling career.
Aside from playing tennis, she also enjoys listening to music, especially if the tune she's playing is in Russian.
ANGELINE JOLIE – DAGGERS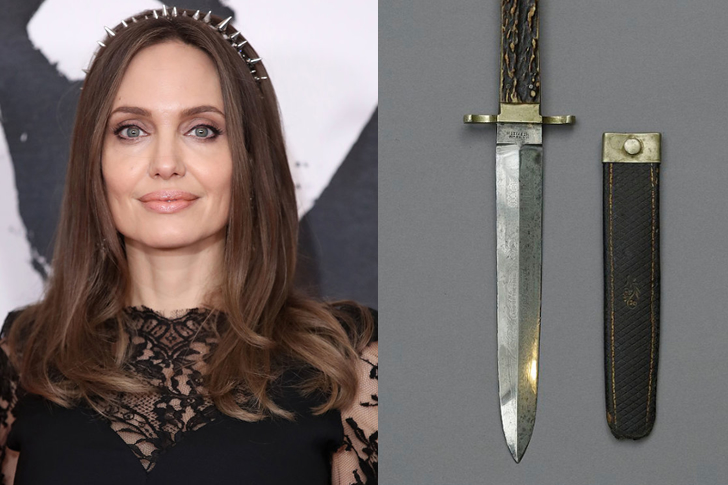 One of Hollywood's best female action stars that ever set foot in the entertainment scene is Angelina Jolie. We could also say she's one of the coolest and has the most fearsome personality in the industry; it is no wonder why she picked daggers for her collection.
Her fascination with daggers started at an early age. In fact, she was only 11 years old when she got a hold of her very first dagger. As the years go by, her passion continued to grow along with her personal collection. Well, that wouldn't be a problem for Jolie since she almost has a limitless limit on her credit card.
SARAH JESSICA PARKER – KNITTING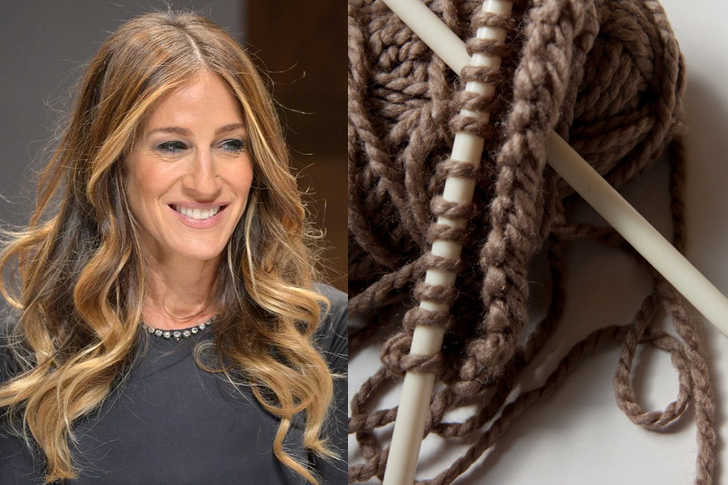 Sarah Jessica Parker is one of the main reasons why the Sex and the City series became a phenomenal hit. Critics even consider her character as one of the greatest female characters in Hollywood history. The show also helped her fill her award closet by winning two Emmy Awards, three Screen Actors Guild Awards, and four Golden Globe Awards under her name.
Just like many others on this list, Sarah Jessica Parker has a strange affection with knitting. It seems like most celebrities nowadays are fond of knitting to a certain degree.
JOHNNY DEPP – BARBIE DOLLS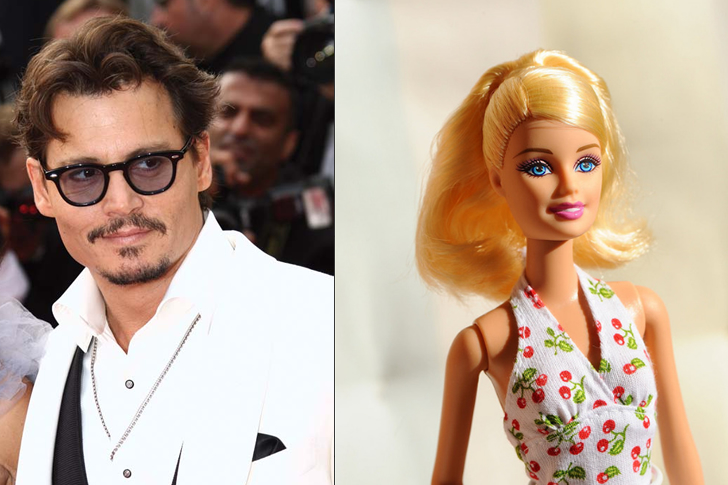 Johnny Depp is one of the leading box office stars in recent Hollywood. His name is included in a lot of commercially successful films in the past years, like The Pirate of the Carribean franchise. He has a wide range of acting skills, and that allowed him to get the top spot when it comes to Hollywood hierarchy.
As an actor, he is widely recognized as one of the most versatile. What most people don't know is that he channels all of his acting skills in front of Barbie dolls so he can set the right mood perfect for the character he'll play. This unique habit of collecting dolls helped him to be in a situation where he doesn't need any loans.
NICHOLAS CAGE – DRAGON SKULLS AND EXOTIC ARTWORKS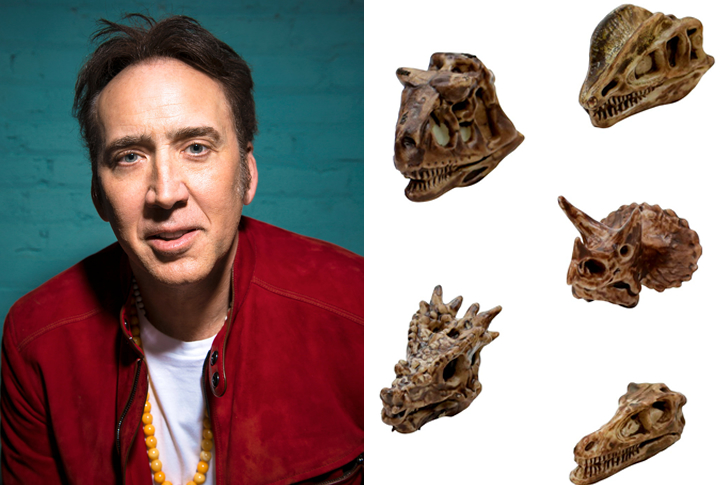 Nicholas Cage has been in the industry for quite a while now. He is considered one of the top actors by critics and some of his peers. Well, who wouldn't recognize him in his blockbuster movie credits such as the City of Angels, The Rock, and his breakthrough movie Leaving Las Vegas. Along with the recognition he got from his peers, he also grabbed multiple awards under his name.
As you can imagine, he has built up a reputation and a fortune like no other, and along with that, his interest when it comes to skulls of a dinosaur and other exotic items grew bigger. Unfortunately, that pre-historic piece of fortune was returned to the right authorities after it was proved to be stolen.
JENNIFER LAWRENCE – GUITAR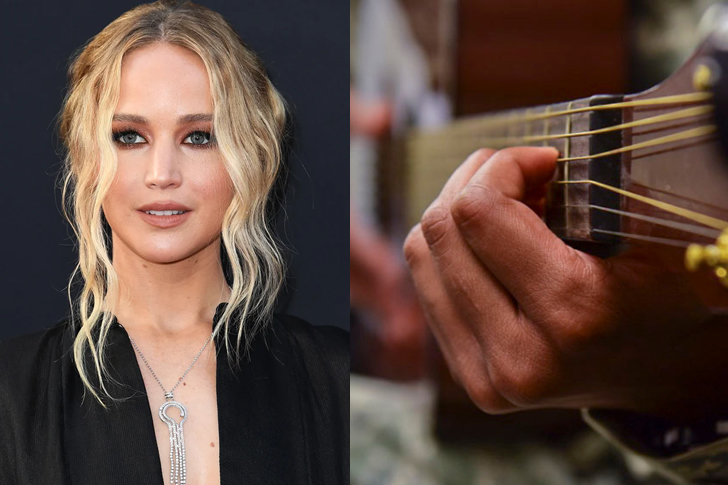 Jennifer Lawrence is considered one of the world's highest-grossing actresses in modern Hollywood. Her financial advisor was pretty busy back in 2015 and 2016 since she was named as the highest-paid actress during these years. Aside from her wealth, her name also appeared in Time Magazine's 100 Most Influential People of 2013.
If she's not busy with her Hollywood schedule, she can be seen playing her guitar and singing a tune out of it. Well, what do you know, she's not only a capable actress, she's also a gifted musician.
BRITNEY SPEARS – ANTIQUE DOLLS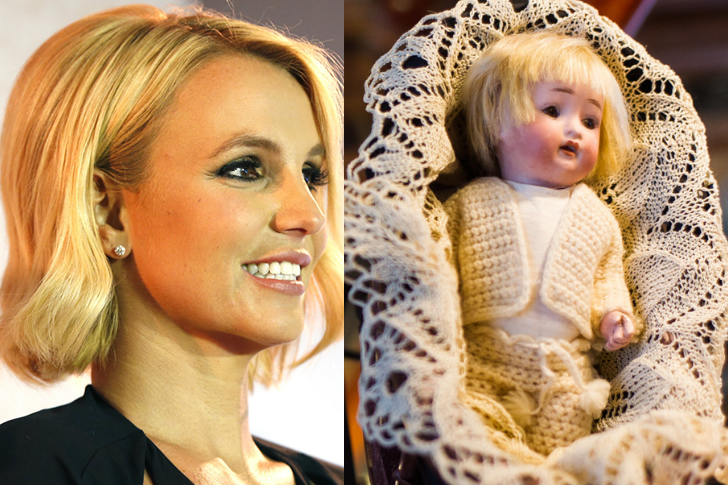 The princess of pop, Britney Spears, is one of the music industry's top-performing pop artists of all time. She excels in both acting and singing, and she even made a name for herself as a competitive dancer in her music videos and her live performances. During the late '90s until the mid-2000s, Britney was able to get worldwide recognition through her famous music such as Oops! I Did It Again, Baby One More Time and Circus.
During the height of her career, she was able to garner a huge amount of fortune, and thanks to her financial advisors, she is pretty much financially secured for the rest of her life.
MILEY CYRUS – CHEERLEADING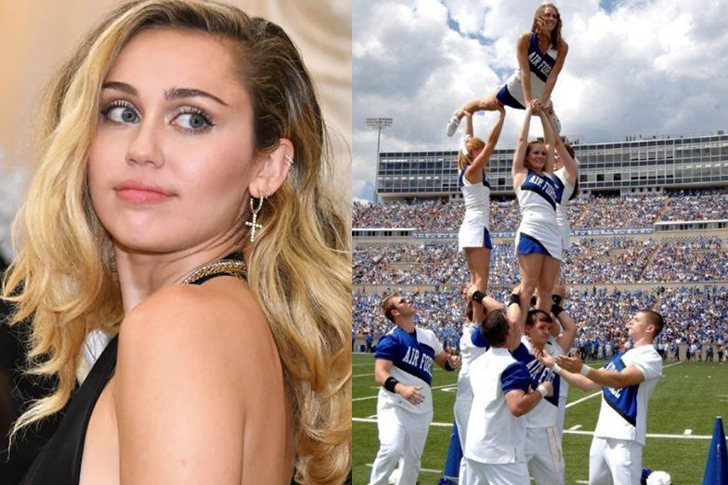 Miley Cyrus started her career as a teen talent in Disney's Hanna Montana. After the show ended, she began her solo career as a pop singer, and she became successful with it. She also got multiple endorsements and projects throughout her career that have her a good credit score.
What many of her fans didn't know is that Cyrus is an experienced cheerleader. In fact, she considers watching and learning cheerleading as one of her main hobbies, since it is her favorite sport. Back when she was only eight, Cyrus participated in a cheerleading run for a Tennessee Premier Soccer team.
JUSTIN TIMBERLAKE – GOLF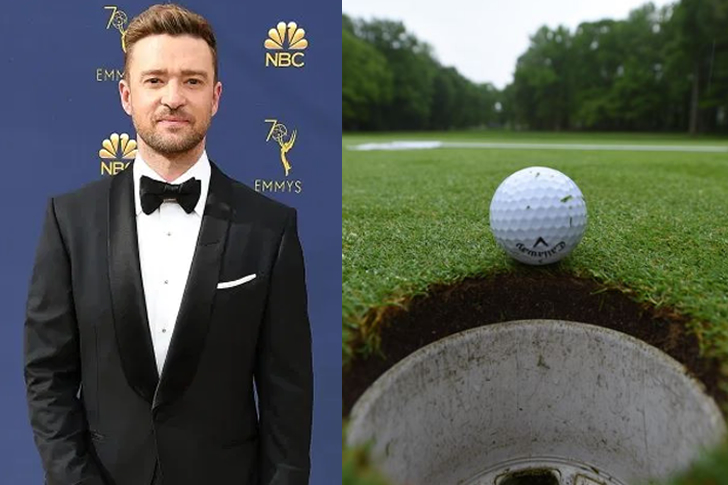 After their live performance on stage, most artists choose to rest than to do other things. However, Justin Timberlake is different from the rest. In his time off, he is mostly spotted in a golf course enjoying his private time playing under the sun. He put in a lot of effort and dedication to this sport, and his investment paid off. He managed to carry himself in celebrity golf tours and other golfing events.
Aside from his music career and the occasional golf escapade, he's also busy managing his new investments, such as his tech companies and other significant business ventures.
PIERCE BROSNAN – EATING FIRE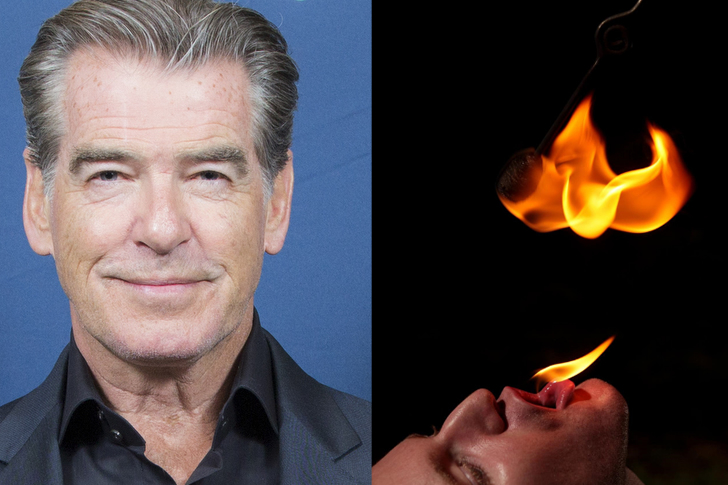 The actor Pierce Brosnan made his living from acting in stage play right before he entered the mainstream entertainment scene. Right around this time, he also got fascinated with fire after he saw performers doing the same stunt. With sheer luck, determination, and as a form of another bizarre pastime, he joined the group as he was interested to know the trick behind the fire-eating stunt.
He has come a long way since then and even made it to the point that he is internationally recognized as one of the top actors of all time. His most successful movie credits were the films where he portrayed the world's most famous spy, James Bond.
MARK ZUCKERBERG – RAISING ANIMALS FOR FOOD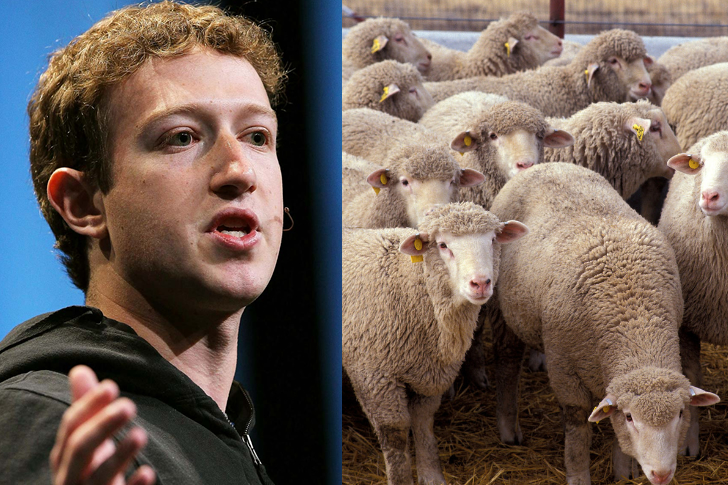 The creator of Facebook, Mark Zuckerberg, is probably one of the most successful businessmen in the world. His ideas and creativity made the social media one of the most viable platforms in our modern society. With that kind of accomplishment, we can expect his mindset to be different than the norm.
The same can be said about his lifestyle, and interestingly enough, he also has a liking of eating only what he kills. It is a strange kind of insight coming from the man behind one of the best investments in our day and age. We can't blame him, and we understand that he's just practicing self-sufficient kind of life.
SIMON COWELL – CLIMBING TREES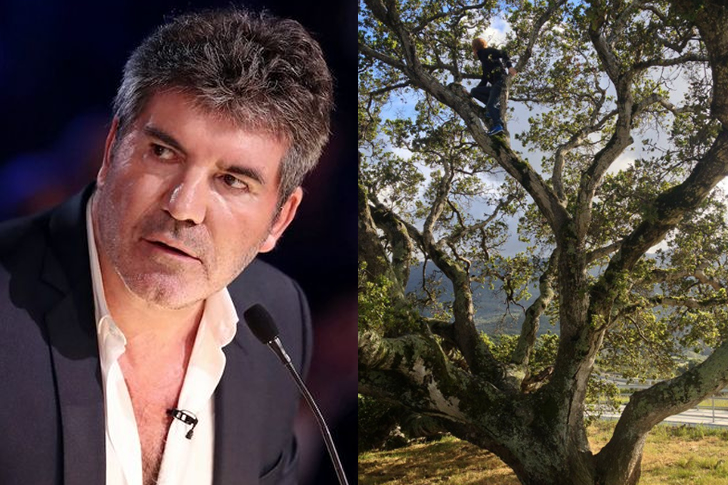 The popular host and talent manager, Simon Cowell, might be the most strict and most successful managers in the industry. He is popularly known for judging top talent competitions shows such as The American Idol, The X Factor, and America's Got Talent. His peers widely view him as one of the best executives that are running the show in one of the U.K.'s top entertainment investment companies called Syco.
With his top-notch fortune and lavish lifestyle, it is easy to assume he also has an expensive hobby for his pastime. Surprisingly, his hobby is similar to what most of us do during our childhood, and that is climbing up trees and enjoying the scenery. However, instead of the landscape, he mostly looks for his neighbors and what they are up to. It sounds a bit sketchy and funny at the same time.
TOM CRUISE – SCUBA DIVING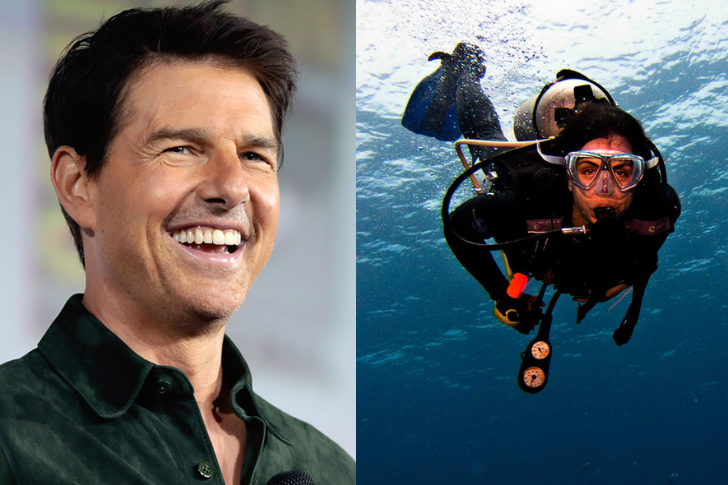 The famous actor and film producer Tom Cruise is one of Hollywood's most successful actors in the recent era. He's also one of the best-paid actors in the world. The actor has a track record of producing blockbuster hits. In fact, the films he was in have grossed over $4 billion in North America alone. Worldwide, he has a figure of more than $10 billion.
Tom Cruise fans will mostly know that he's fond of diving. He even took a scuba diving lesson and trained for almost two months just in preparation for his first actual dive. Probably, he also took online classes during that time so he can work on his mechanics.
LEBRON JAMES – HEADBANDS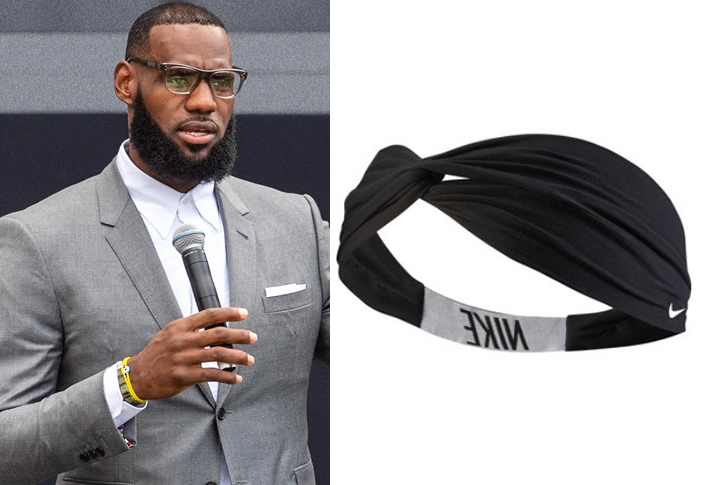 Lebron James is one of the leading names when it comes to the modern NBA. His high-flying dunks and his clutch three-pointers are always in the weekly highlight reel. He's also one of the most successful individuals outside the hardwood, and a big part of that would be the deal he and his team of attorneys signed up for his future endorsement projects.
Aside from collecting awards and buckets in the NBA, he's also a keen collector of headbands. In fact, there are very few occasions that we have seen him playing a game without any headband.
JENNIFER ANISTON – HIKING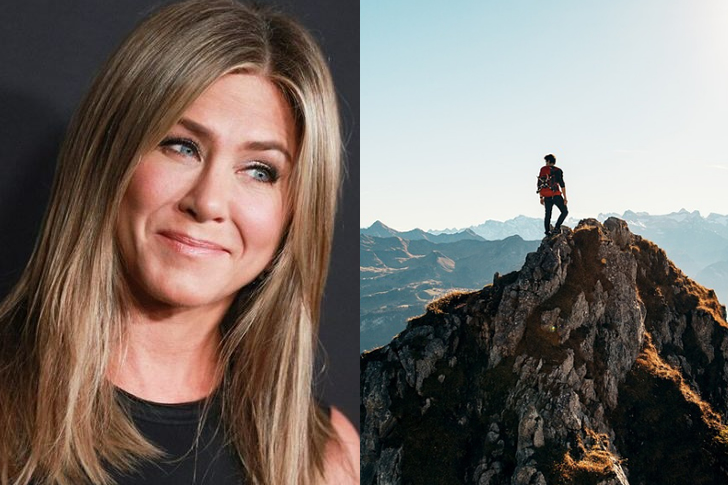 If you are wondering how Jennifer Aniston maintains her great body, try doing some early morning hiking in your local trail. It would be suitable for our body in the long run, and this will lessen out the premium that we need to pay for our insurance by keeping our bodies fit and healthy.
Many paparazzi spot the actress doing an early hour hike before she starts her day in some of Hollywood's most famous celebrity trails. She also mixes a nutritious diet to the equation for keeping her figure intact.
KATE MOSS – CHARITY WORK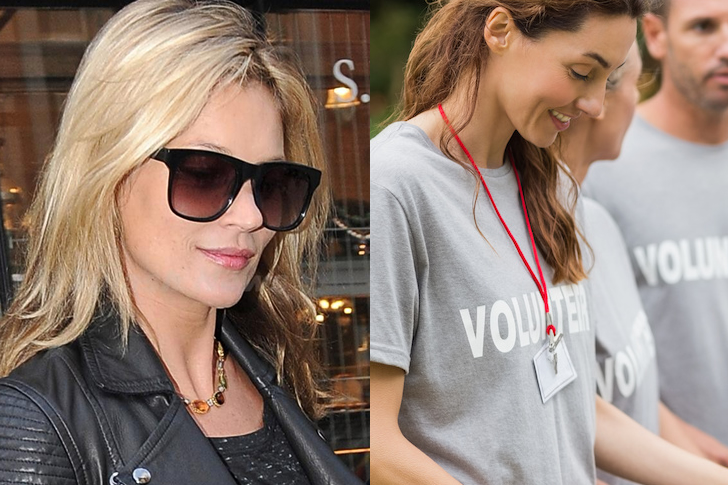 Kate Moss is one of the leading icons when it comes to the British fashion scene. She got herself several recognitions and accolades thanks to her contribution and influence in the worldwide fashion scale. In 2007, she was part of the list made by Time Magazine for the world's 100 most influential people of that year. She rode with her momentum, and she was able to get the second spot for the top-earning models made by Forbes.
Moss is also an avid supporter of various charitable institutions over the last few years. She is continually working with them along with her financial advisor for providing financial aids toward a greater cause.
PARIS HILTON – FROGS
Paris Hilton is one of the wealthiest socialites we have ever seen in Hollywood. If you could only imagine all the things she could get through her fortune, you'll think about all the fancy things such as designer's bags, shoes, and other posh stuff. However, she is more passionate about animals and even provides support for our little fellas.
It's kinda cool to think about one of the wealthiest personalities in Hollywood has an unexplained passion when it comes to frogs. In fact, she likes to go to the wild and do some frog hunting. Now that's a bizarre hobby, especially for a lady of her stature.
QUENTIN TARANTINO – BOARD GAMES

Legendary people have a few things in common, and typically, it is what's inside their heads. The same can be said about the award-winning director, Quentin Tarantino's mind. He's one of the most creative directors we have ever seen in Hollywood. We also saw him applying different styles and techniques in filming his films. This is all thanks to his passion for playing and collecting board games.
He put his mind at ease when he is in front of board games, and that brings out the creative juice flowing in his head. We have to give him credit for playing and collecting this rare stuff. We bet, if board games are not in his life, we are sure we will never see some of Hollywood's greatest films.
TOM HANKS – TYPEWRITERS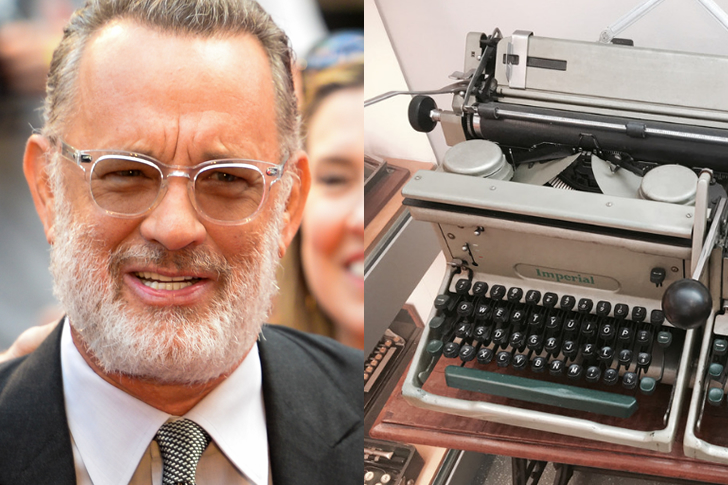 Tom Hanks is one of the best actors we saw in recent years, especially during the '90s and the early part of the 2000s, when his career genuinely shines. His commercial success reflects his movies and total box office gross. Overall, his films have grossed more than $4.9 billion in the U.S. and Canada alone. Meanwhile, he is set at $9.96 billion in figures worldwide, which makes him the fifth-highest grossing actor in the whole of North America. Now, that is a hard achievement to beat!
With that much success, he was able to amass a truckload of fortune. Instead of worrying about loans as most people do, he engaged himself in collecting different kinds of manual typewriters, an interesting hobby indeed!
PENELOPE CRUZ – COAT HANGERS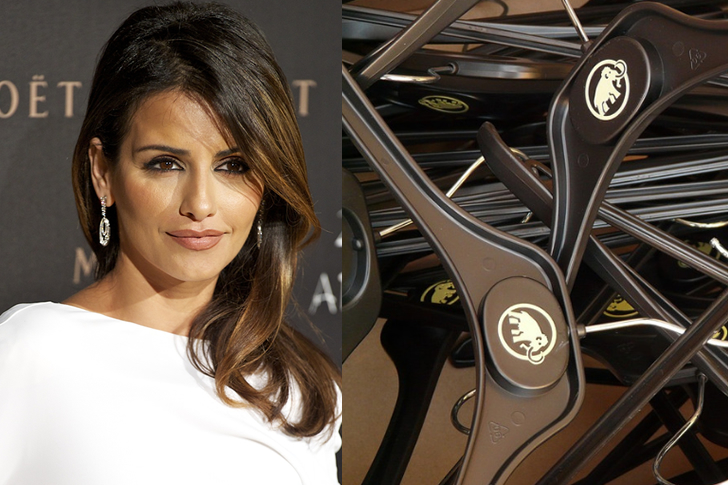 Penelope Cruz made a significant record in Hollywood history as the first Spanish actress that won an Academy Award. Credit to her talent, good looks and her dedication to her craft, she got her star on the Hollywood Walk of Fame, which made her the first Spanish performer to earn a spot in the prestigious line up of stars along the pathway of Hollywood.
Talking about weird stuff to collect, we are not sure if this falls into that category, so you decide about that. Penelope Cruz is known for being stylish, and over the years, she might have already bought a ton of coat. A unique habit of hers is collecting those coat hangers that come with her purchase. With her credit card limit, it's not possible to buy a truck-full of expensive coats, and of course, they need to include the hanger as well.
CLAUDIA SCHIFFER – INSECTS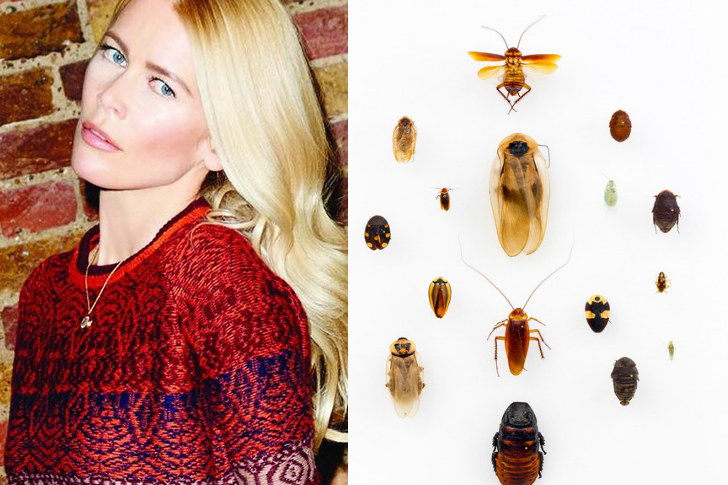 The German supermodel, fashion designer, and producer, Claudia Schiffer, is one of the most successful models in the world. As proof of how she does as a model, she only holds the Guinness Book of World Record as a model with the most magazine covers. Those magazine covers convert to an estimated net worth of around $55 million. With that figure, she wouldn't have to worry about mortgages if she wanted to buy a new property.
Good thing, real estate isn't really her thing, and she is more interested in collecting insects. She holds her collection close to her heart, just like the rest of her fancy fashion items.
STEVE VAI – BEEKEEPING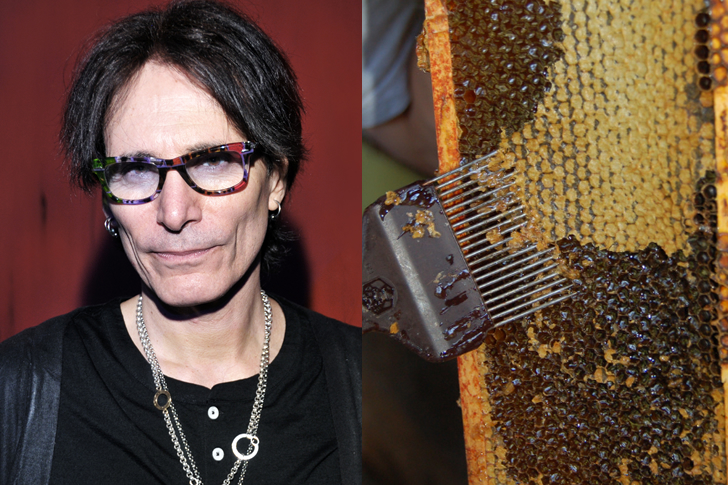 The virtuoso performer, Steve Vai, already left his mark in the music scene. Throughout his career, he was able to garner 15 award nominations and secure three Grammy Awards. He has released eight solo albums, and he pretty much set the tone for the rise of heavy rock and metal music.
As a part of his investment and hobby, he pretty much ran his own beehive. We know, there's hardly any connection between music and bees aside from the buzz! Either way, the hobby he chooses allows him to earn some additional cash and enjoy himself at the same time.
MIKE TYSON – PIGEONS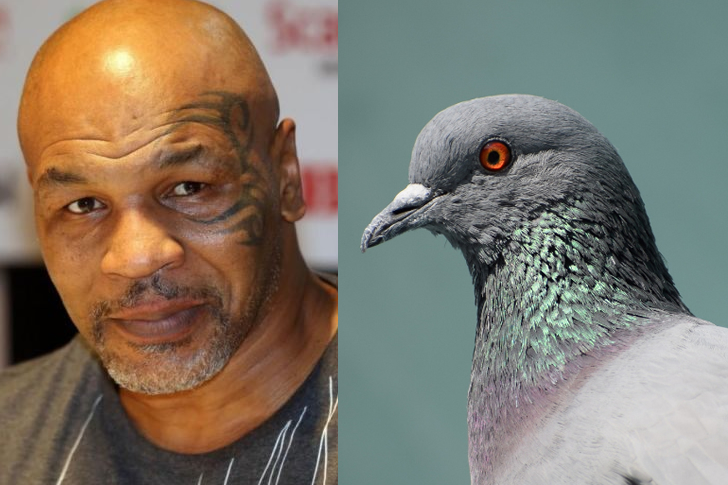 During the '80s and '90s, there's nothing more electrifying than watching Mike Tyson doing his thing. Yes, knocking out his opponents with a volley of powerful punches right across the jaw. With his raw punching power, he was given the name "The Baddest Man in the World." That title was not an exaggeration, and he mostly beat his opponent into a pulp.
With that strong hand, many people don't really know that Tyson has a soft heart when it comes to pigeons. In fact, one of his first fights as a child was because of his bird. Over the years, he turned that rage into an investment, and he made became successful in the world of boxing.
AZEALIA BANKS – WITCHCRAFT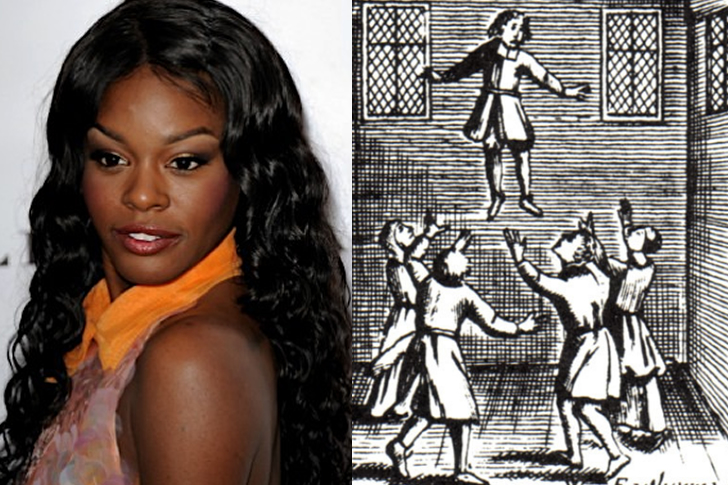 Azealia Banks has been in the music industry since 2008. She's one of the most talented artists we have ever seen in recent years. In fact, she has her hands full since she doesn't only raps; she is also a multi-faceted songwriter, record producer, and actress. Over the past couple of years, she has been racking up her accolades, including some awards and nominations under her credit.
In 2016, a video that was posted from her Instagram showed her unusual hobby, which was performing witchcraft. Some suggest that it was for an African ritual, while others speculate that it was straight-up witchcraft. Whatever it is, we just need to respect her beliefs.
MILA KUNIS – VIDEO GAMES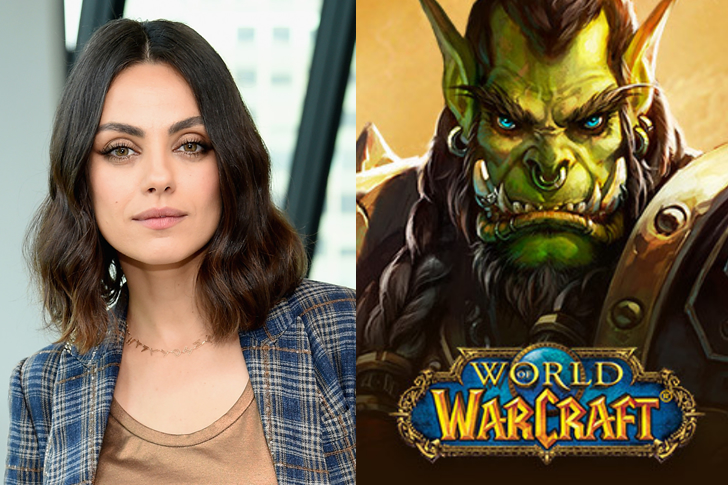 The actress Mila Kunis has her fair share of success and recognition in the entertainment scene. During her childhood, her family moved from Ukraine to the United States. Her family's investment paid off as Kunis became a successful actress in Hollywood. She also voiced one of the most famous animated characters in the world today, Meg Griffin in the animated series Family Guy.
Kunis is also not a stranger when it comes to video games. In fact, she was a regular player in the popular online game, World of Warcraft, back in the day. She was also given a chance to portray Mona Sax in Max Payne, which was initially a game in consoles and pc.
SHAILENE WOODLEY – PREPARING HEALTHY FOOD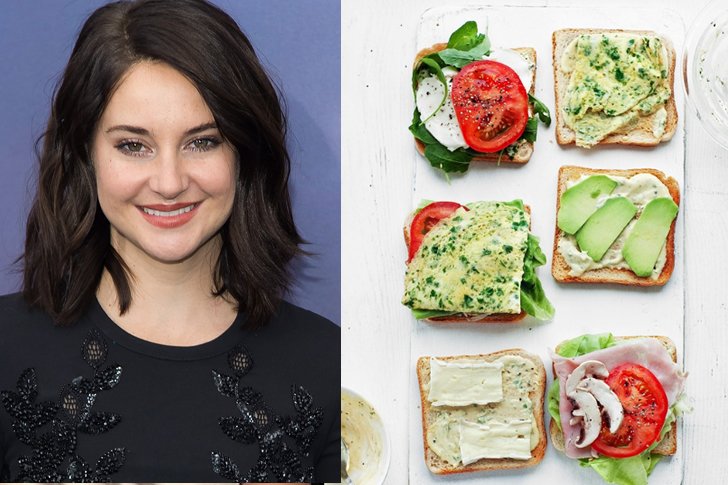 As a model, Shailene Woodley knows how to take care of herself when it comes to nutritional foods. She knows that eating healthy foods will be an ideal investment for her, especially if she wants to hit the mainstream entertainment market. That's why she comes up with her own hobby, preparing healthy dishes for maintaining that gorgeous curves of hers. Woodley also likes her meals to be 100 percent organic. Her healthy and unique hobby, together with her active lifestyle, lets her to become physically ready when the opportunity knocks. She's widely known for her performance in the critically acclaimed movie, the Divergent franchise.
ROD STEWART – MODEL TRAINS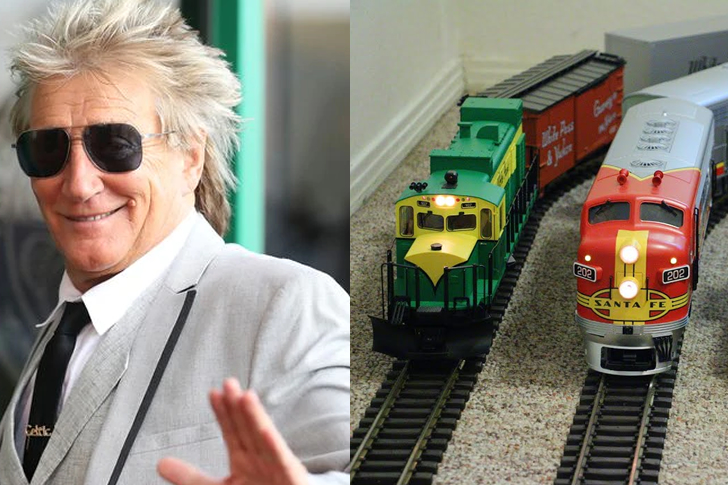 We bet this comes in as a surprise. The singer-songwriter Rod Stewart is a model train enthusiast. Inside his real estate investment in Beverly Hills is a complete set of a 1:87 scale model of the New York Grand Station back in the old days. The scale model can't be completed without the backdrop of the earlier skyscrapers and the streets of the old city. If you ask us about his favorite pastime, we would say that it requires a lot of work and a keen sense in minute details to make these miniature trains come into life.
SUSAN SARANDON – PING-PONG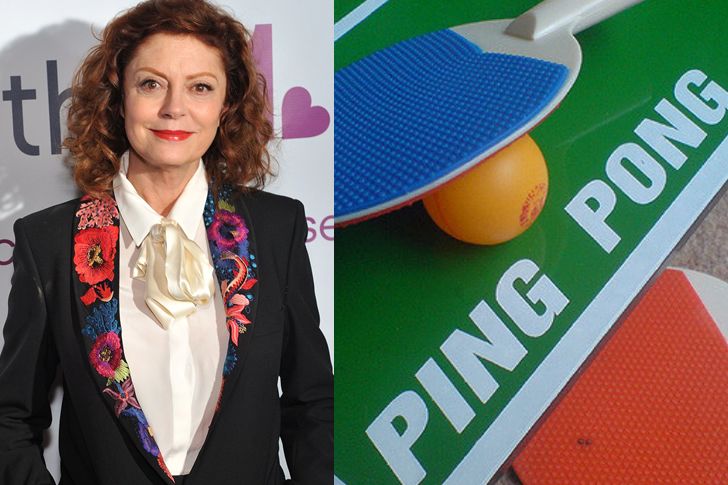 Susan Sarandon is known for her exceptional talent that earned her multiple awards and recognition from prestigious award-giving bodies. Aside from working in front of the camera, she is also a well-respected producer and narrator. As you can imagine, a star with a busy lifestyle needs a break from time to time, and that's where ping-pong comes in.
She got herself a newfound hobby that kept her active and, at the same time, stress-free from all troubles she faced while working in Hollywood. We are not yet sure if she considers doing online classes for ping-pong, but that will be a good avenue for her.
NICK OFFERMAN – WOODWORKING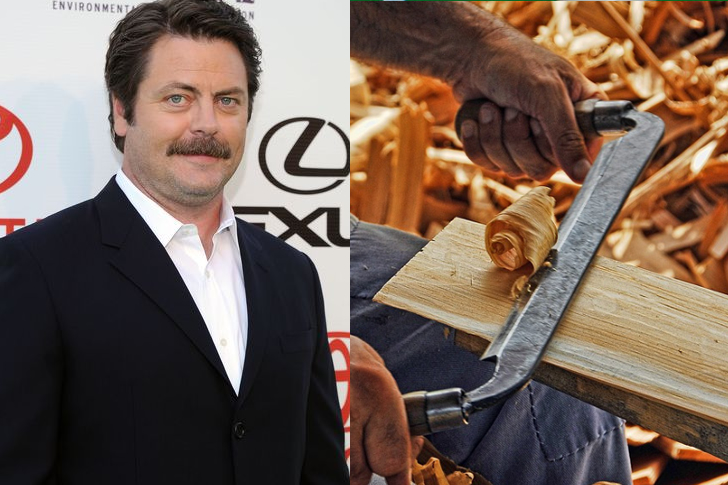 Nick Offerman can do everything from acting, writing, doing work behind the scenes, and even creating a boat from scratch. Yes, you read that right, he can build a boat if you wish to. Many people don't know that Offerman is a professional boat builder and a certified wood craftsman.
In the past, when he is not busy with his Hollywood schedule, he can be found working in his own shop doing a personal project in woodworking. He later turned his hobby into a full-blown investment. He now runs a website that features all of his woodworking projects, including his personal video about creating his very own canoe.
JENNIFER GARNER – SAXOPHONE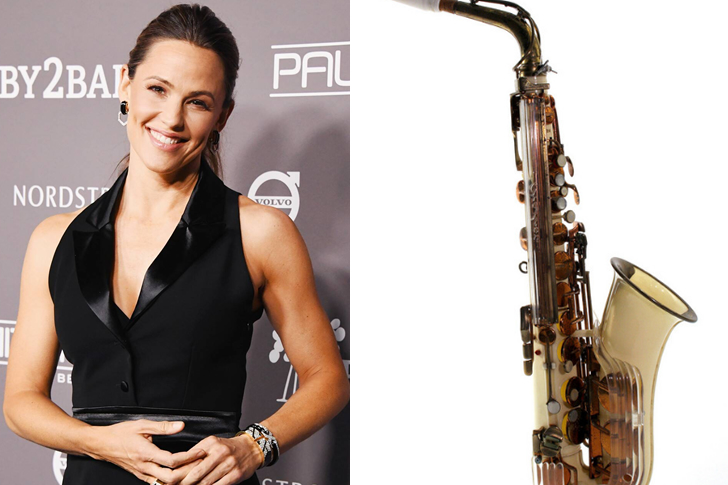 Jennifer Garner is considered as one of the top-notch artists in Hollywood. She made numerous appearances in almost all genres available in the movie industry. Of course, with her busy schedule, there may be something that this actress does just to lessen up her load. That's where her interest in playing saxophone kicks in.
Almost all of her fans were shocked when they saw Garner playing the instrument in her presentation for Reese Witherspoon's birthday. It was awe-inspiring, and we are not sure if she took any online classes, but it really worked out for her.
DAVID ARQUETTE – KNITTING AND LANDSCAPE PAINTING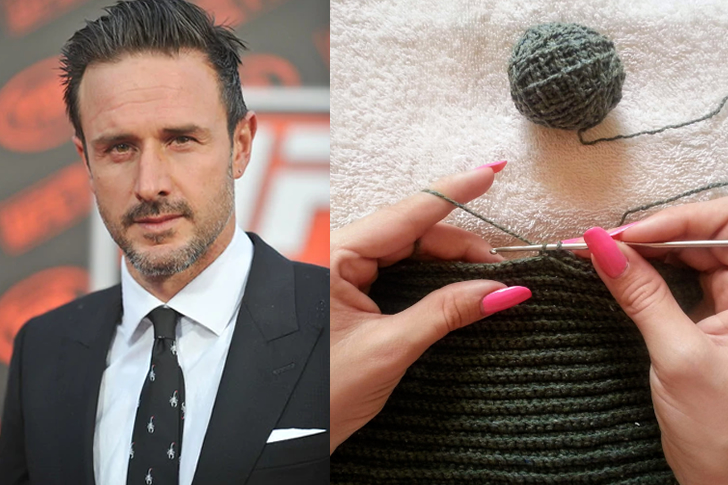 Who mentioned that knitting is only for the soft-hearted? Well, not for this guy. The American actor, professional wrestler, director, producer, and fashion designer, David Arquette, learned a unique past time from his grandmother back in the days. He didn't shy away from the media about his craft, and he seemed to be enjoying his knitting projects.
Aside from knitting, he also loves landscape painting to a certain degree. In fact, he even got himself a certification for doing this craft. Now that is the definition of a well-rounded talent if you ask us.
BOB BARKER – KARATE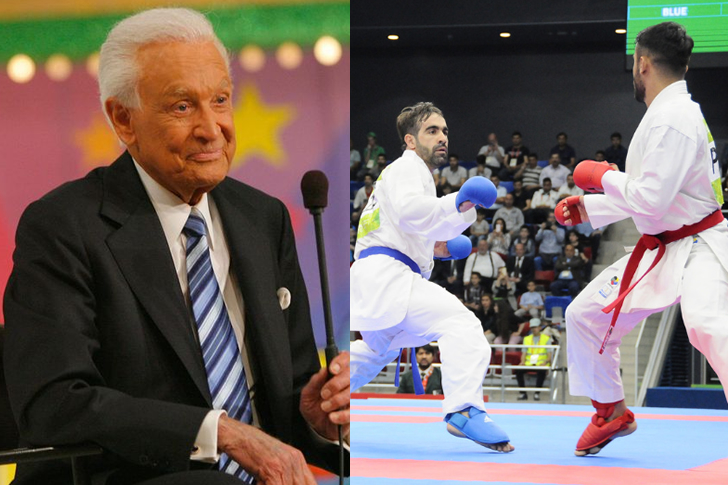 Bob Barker is the sweet-talking host of the popular show, The Price is Right. However, don't let his looks fool you. In fact, he can provide karate chop if he wanted to. If you are thinking about how he can do it, well, he is only a trained martial artist with a black belt degree in karate.
Next time you see him, be very careful doing a high five with him as he may accidentally break your hands in the process.
LESLIE MANN – UNICYCLING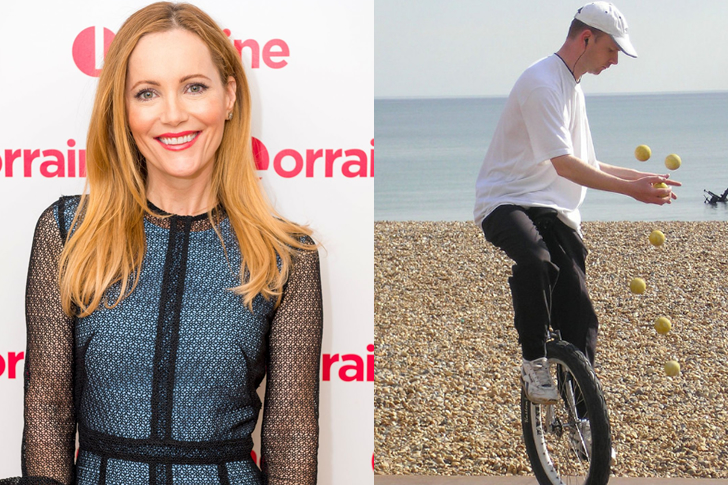 Leslie Mann possesses one of the most beautiful faces in Hollywood. She is also a successful actress who got featured in many film credits in the past couple of years. However, fans were shocked to know that she could ride a unicycle on her own.
In fact, in an interview with Oprah Winfrey's O Magazine, she was asked about her unique hobby. She mentioned that she got her first unicycle back when she's just 10 years old, and she taught herself the basic tricks she could pull off. After a practice session, she was able to do all kinds of methods in varying degrees of difficulty, starting from the easy ones up to cycling backward and jumping off the curbs.
JAY-Z – CHARITY WORKS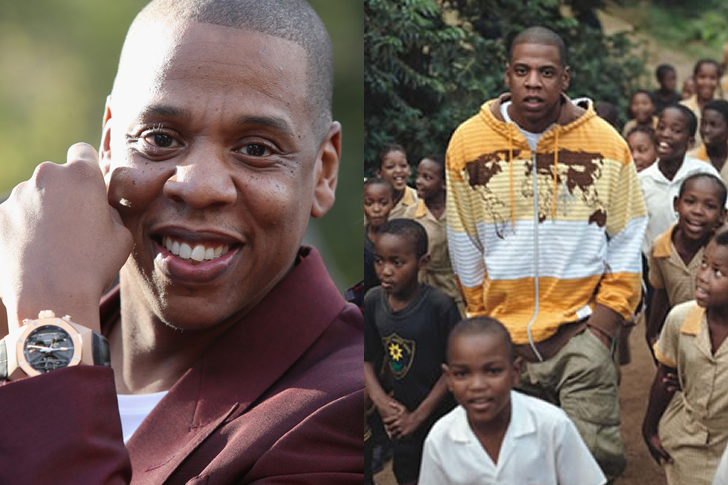 Jay-Z is not only known for his superb skills as a rapper and a singer, but he's also considered as one of the best songwriter and record executive that ever lived. With those skills set, he created multiple business empires in the clothing industry, including the retailer Rocawear. His smart investments didn't stop there; he also founded a luxury sports bar chain and ventured in the tech scene after acquiring Aspiro and Tidal.
He decided to share some of his blessings through charitable works. Some of his notable philanthropic works are the establishment of The Shawn Carter Foundation and his effort against water shortage.
THE POLICE – ROLLER SKATING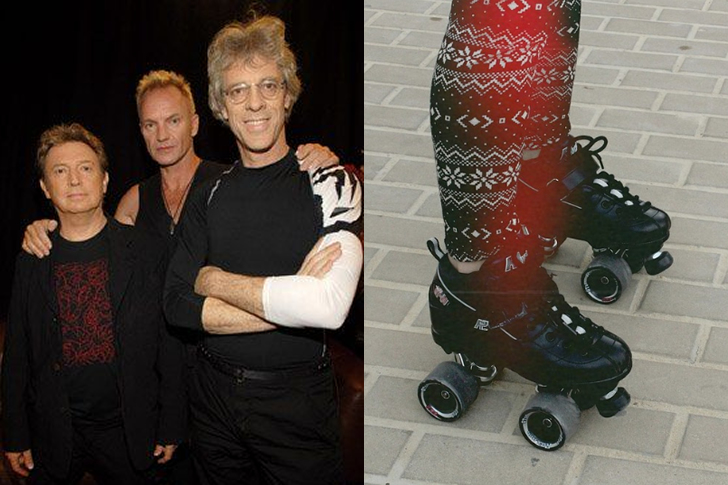 The Police is considered as one of the best rock band that ever performed on stage. In fact, they were inducted in the Rock and Roll Hall of Fame in 2003. A year later, they were given the number 70 slot in Rolling Stones' 100 Greatest Artists of All-Time.
The British rock band made a huge impact in the music industry during the late '70s and early '80s. Interestingly, some of their fans reported that they spotted the members of this rock band doing a quick round of roller skating as their past time after a stressful day of performing.
STEVEN SPIELBERG – FASCINATION WITH ALIENS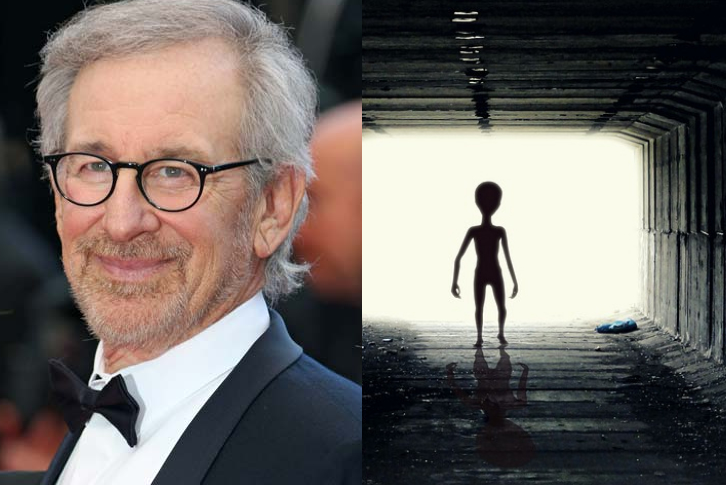 Steven Spielberg is the mind behind many classic films such as the E.T. The Extra-Terrestrial, Jaws, and the Jurrasic Park series. He is one of the main puzzle pieces of the New Hollywood era. If we examine most of his past film credits, it revolves around science fiction, especially the subject of alien life forms.
If you think about it thoroughly, it would be odd to picture out the creator of films such as the War of the Worlds and Close Encounters of the Third Kind didn't foresee the possibility of another life form outside our planet.
DAVID LETTERMAN – RACING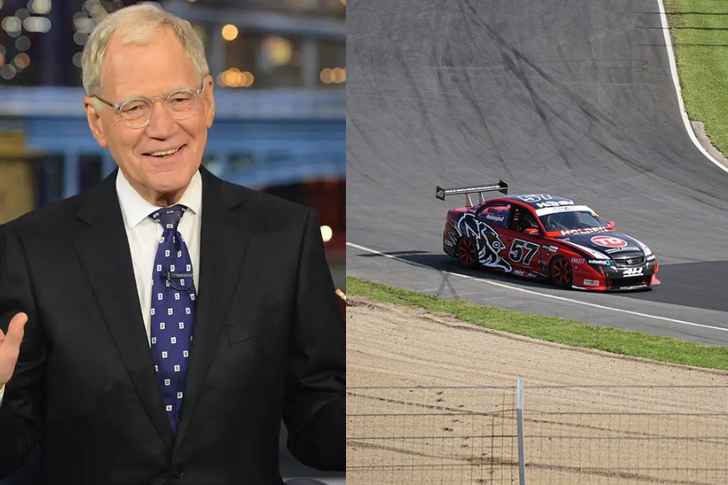 David Letterman became a household name thanks to the Late Show with David Letterman, which has been on the air for 33 years. With a long-running show, he easily grabbed the number one spot as the longest-serving late-night talk show host in the history of American television.
He also showed interest in cars, including scale models and race cars. With his fascination with cars, he put a little investment in establishing a racing team that would compete in Indianapolis 500. Together with his business partners, Bobby Rahal and Mike Lanigan, they founded Rahal Letterman Lanigan Racing and brought home the gold chip in the 2004 Indy 500.
ALEX RODRIGUEZ – BOATING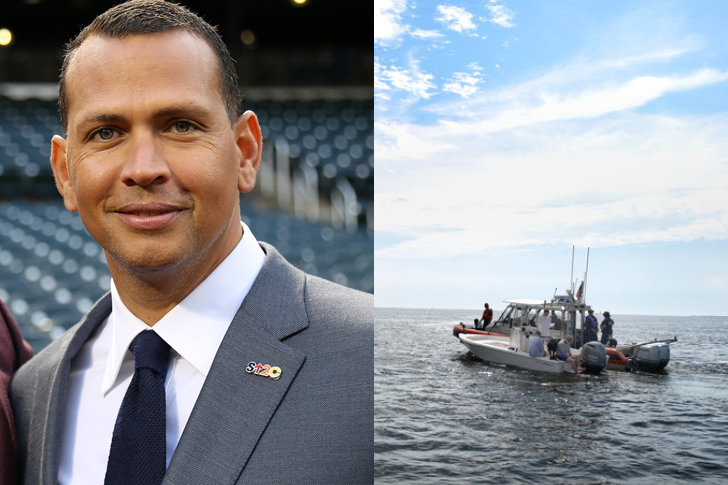 Alex Rodriguez had a long and successful career as a baseball player. He played more than two decades in the league and became an all-star for 14 years. Credit to his baseball prowess, he also managed to get the season home-run record for five separate years.
During the Major League's off-season, he was spotted multiple times, spending private time while in a vacation and doing a quick round of boating. After retiring as a player, he still occasionally indulges himself in this kind of activity. Rodriguez nowadays is a part of a sports program where he works as a sportscaster.
JERRY SEINFELD – LUXURY CARS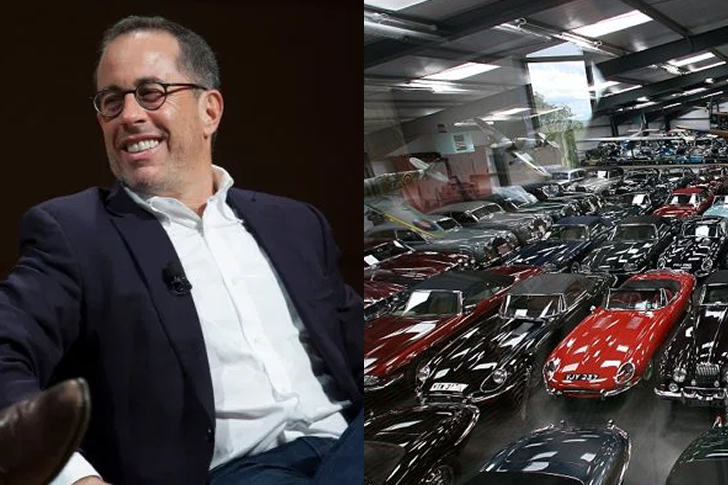 Jerry Seinfeld is one of the most successful and wealthiest comedians in Hollywood. He is known for his stand-up comedy acts and the hit sitcom Seinfeld. His vast fortune and his multi-million dollar earnings throughout his career allowed him to sustain his expensive hobby, collecting cars, specifically Porsches.
He was featured on Discovery Channel's Chasing Classic Cars, where he showed his vast collection of fancy cars. On the show, it was revealed that he owned the first and the last air-cooled Porsche 911. The centerpiece of his collection would be the rare Porsche 959. It not often seen in the U.S. roads since it is tagged a "not street legal," meaning he doesn't need to worry about the gas expense.
50 CENT – BOXING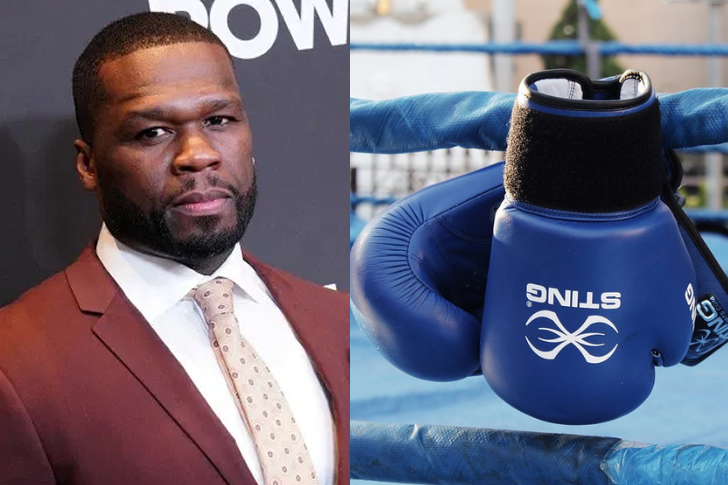 Many of us don't know that the famous rapper, 50 Cent, started as an amateur boxer. Yes, that's right, during the mid-'80s, the rapper competed in various competitions. At one point in his amateur boxing career, he even participated in the Junior Olympics.
He later discovered that he has talents in writing songs and making it his very own rap music. He became successful in that regard and, at one point, named as the second wealthiest rapper second to Jay-Z. However, with a cruel twist of fate, he found himself in a debt hole and needed to hire a bankruptcy lawyer just to loosen up his financial load.
SEAN "DIDDY" COMBS – TEAPOTS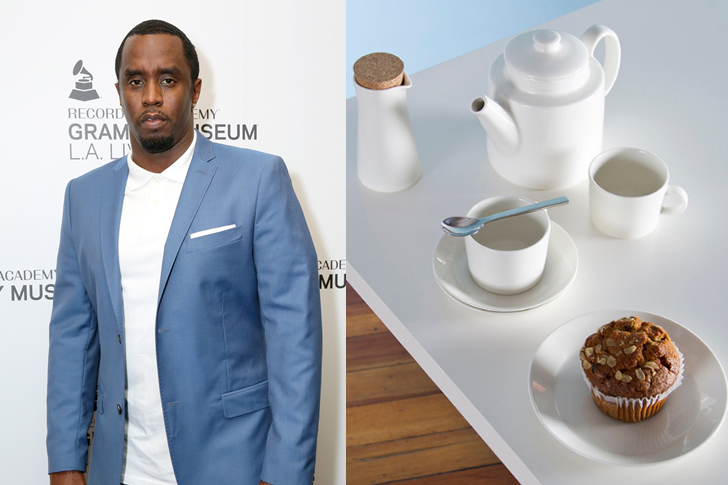 The rapper, singer, and record producer, Sean Combs or professionally known as Diddy, is one of the most successful people in this field. Backing up this claim are the awards and accolades he earned throughout his career. These include three Grammys and a bunch of MTV Music Awards.
He's also known for his fortune. Many financial advisors place him second only to Jay-Z when it comes to wealth. In fact, in 2018, Forbes reported that his net worth that year was around $825 million. With that kind of money, what do you think he's interested in? Well, it's collecting teacups.
STEPHEN KING – WALKING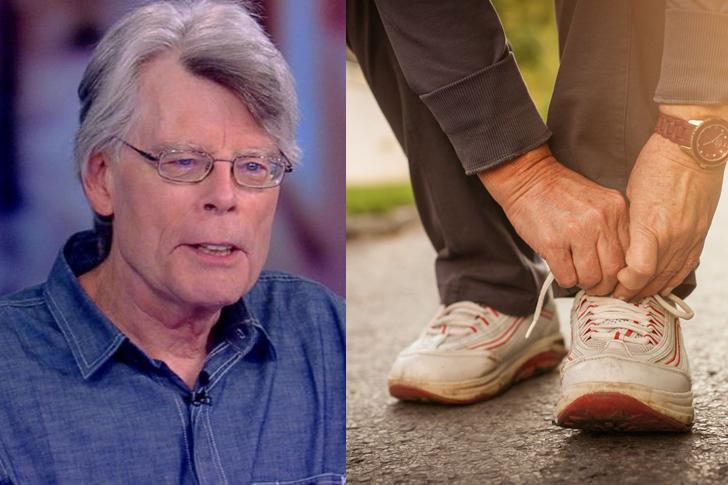 Stephen King probably has one of the simplest past times in this list, and that is walking. The legendary author who has published more than 60 novels throughout his career still needs fresh inspiration, and that's what walking gives him. This puts him at ease and provides the much-needed idea and inspiration that is essential to all authors.
Aside from his top-notch novels, he also has around 200 short story credits under his name that was released in book collections. To all the aspiring authors out there, start walking so you can find your inspiration for that big break that you are waiting for.
FERNANDO ALONSO – MAGIC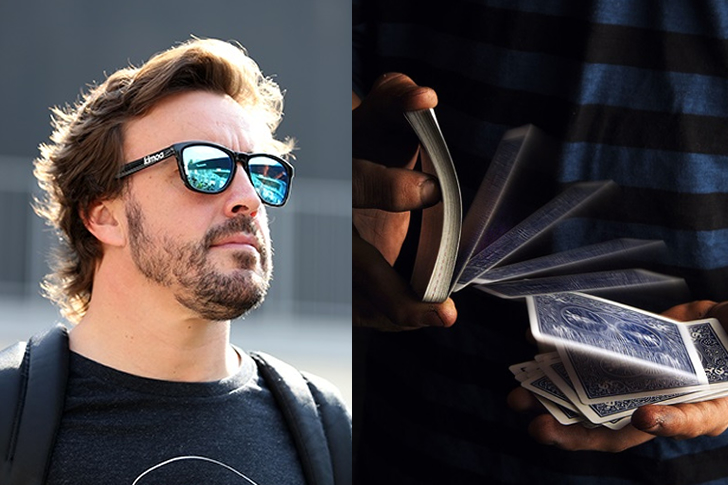 Fernando Alonso is one of the most well-respected race car drivers in the world. The Spanish racing phenomenon mainly competed in the Formula One class. Throughout his Formula One competitions, he managed to grab the gold cup twice.
As a child, his interest in cars was evident, and he started his love with races in karting competitions. He started racing at a very young age, and there was a time that he couldn't even reach the pedals and the steering wheel of his vehicle. He and his father revealed that they usually took personal loans just to fund his early racing years. At around the same time, he also felt a huge interest in magic, and up until this day, he's still a big fan of it.
JERRY BRUCKHEIMER – PHOTOGRAPHY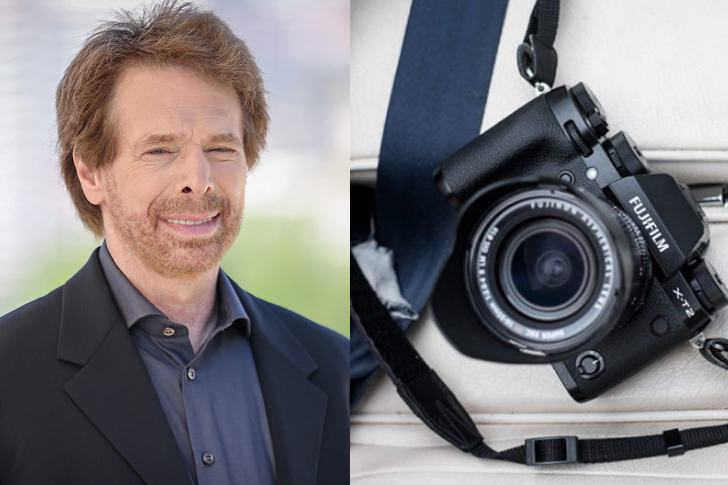 Jerry Bruckheimer is arguably one of the best television and film producers in Hollywood. He's responsible for many hits shows that we see on our TV sets. He's the man behind popular programs such as the CSI franchise, Without a Trace and Cold Case. At one point, three of his shows were ranked in the top 10 on U.S. ratings.
He also used his keen sense of vision in finding the right angles in his favorite past time, which is photography. He doesn't only have a good pair of eyes, but he also exhibits a good sense of money management.
REESE WITHERSPOON – ANTIQUE LINENS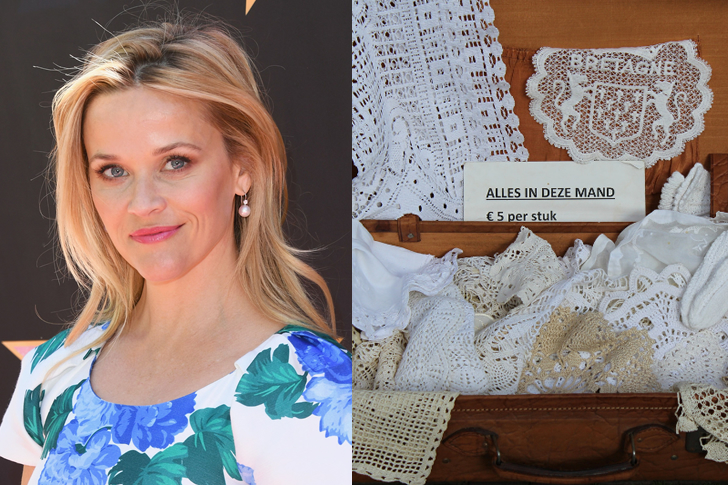 The award-winning actress Reese Witherspoon experienced high and low points in Hollywood. However, she recently revived her career, and it looked like she was not letting her opportunity slip away again from her. A few years ago, she was part of Time Magazine's 100 most influential people in the world. She also made her financial advisor proud after her name got included in this year's list of highest-paid actresses in the world.
During her low times in Hollywood, she barely managed to get through with the help of a particular hobby, and that's collecting antique linens.
RYAN SEACREST – WINE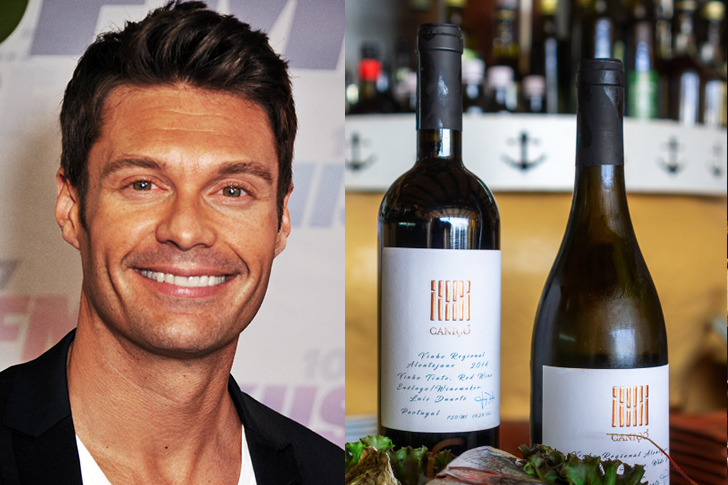 Ryan Seacrest is one of the most well-known personalities in the world. A big part of that would be his role as a host of the singing competition show The American Idol. He also has a regular gig, including his own morning radio show and as an executive producer of various TV programs across Hollywood.
During his free time, he indulges himself in wine to relieve the stress after a long day of work. His small collection of wine started growing in number until he had to empty his entire basement and convert it into his personal wine cellar. He might also need to update his home security system to protect his precious wine collection.
DANIEL RADCLIFFE – GYMNASTICS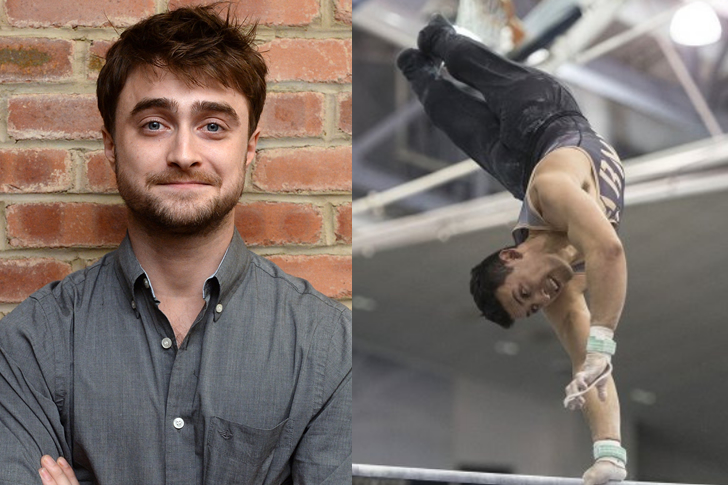 Daniel Radcliffe attained international recognition after he played the role of a young wizard named Harry Potter, which is based on J. K. Rowling's novels with the same name. The film franchise ran for almost a decade, totaling to eight films. During that span, his financial status is off the charts that he doesn't need any form of personal loans.
What most people don't know about him is that he used to train gymnastics as his hobby. We are sure that he didn't have any time for this because of the hectic schedule he had with his films. Weirdly, he took on this physical activity to stay off the booze!
GISELE BUNDCHEN – VOLLEYBALL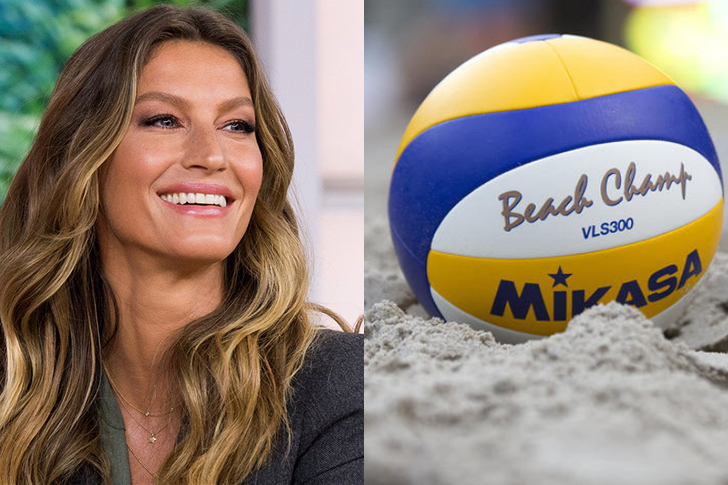 Gisele Bundchen is arguably one of the best and wealthiest models in the world. Back in 2007, Bundchen was named as the 16th richest woman in the entertainment industry. A few years later, she held the top spot on the list of top-earning models of 2012. Her influence in the modeling industry allowed her to grab the 89th slot in Forbes' Most Powerful Woman in the World. With these feats and accomplishments, she made her financial advisor very proud of her.
Just like her husband, she also likes sports, specifically volleyball. In fact, whenever she has spare time, she likes to spend it playing with her friends and family.
TYRA BANKS – PAINTING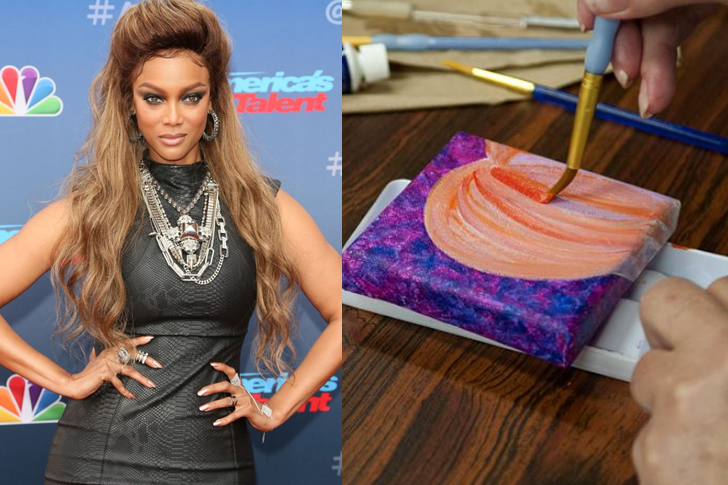 Tyra Banks is one of the fashion industry's top models. She's also a successful TV personality, producer, and author. Banks started her career at a young age of 15, and she is currently one of the top-earning models in the world. Since 2003, she has been running her reality TV show America's Next Top Model.
Aside from her skills in modeling, she also exhibited a natural aptitude toward painting. That goes to show her artistic side, and she can probably run online classes for this. Alternatively, she can conduct seminars on how to become a supermodel, just like her.
EVA LONGORIA – WAXING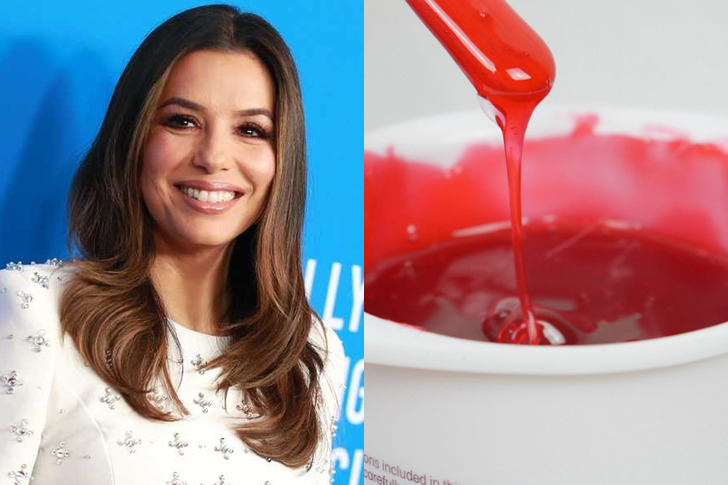 Eva Longoria became a Hollywood superstar after she landed the role of Gabrielle Solis on the hit TV series Desperate Housewives. All of her effort and hard work paid off, and she got rewarded with a Golden Globe and a Screen Actors Guild Award nominations. She's also the face of a cosmetics company L'Oréal. On the flip side, she has a weird habit of waxing her body more regularly than others.
Before she made a name for herself in Hollywood, she first finished her degree in Kinesiology at Texas A&M Unversity-Kingsville. Longoria then went off and got her master's at California State University, Northridge.
KATHERINE HEIGL – KICKBOXING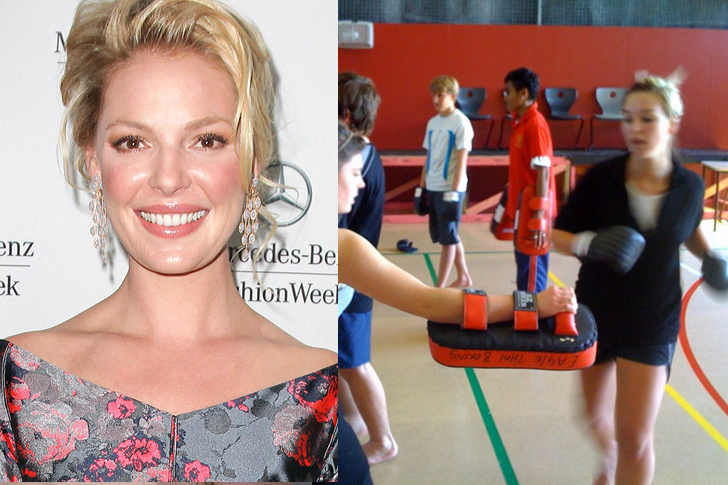 American model and former fashion model, Katherine Heigl, is well-remembered for her role as Isabel Evans in the science fiction TV series Roswell. She also starred in Grey's Anatomy that pushed her acting career right at the very top. In fact, she received a ton of awards and recognition for her role in the medical drama series, including the Primetime Emmy Award for Outstanding Supporting Actress in a Drama series.
For those who are asking how she keeps her body in tip-top shape, well, kickboxing takes most of the credit for that. She also maintains a healthy diet for added measures.
HEIDI KLUM – SKIING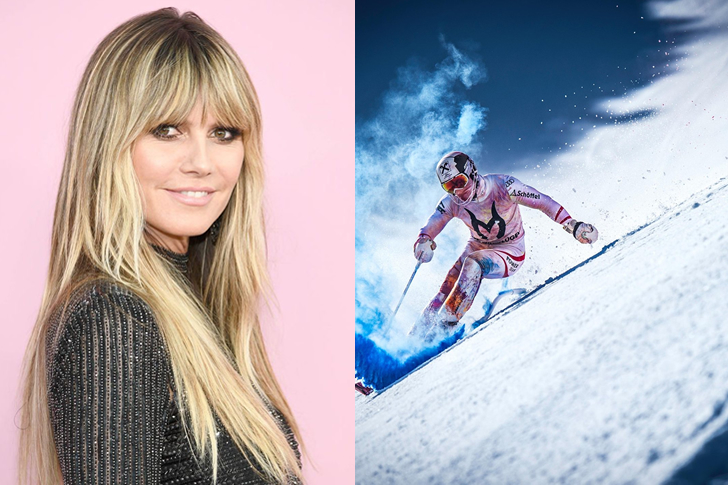 Who wouldn't know the German supermodel Heidi Klum? In case some of you are still living under the rock, she's a famous fashion model, designer, television celebrity, and entrepreneur. She's also the first German model in Victoria's Secret Angel roster. You probably also saw her in the hit reality show Project Runway, which earned her a few awards and recognition, including an Emmy nomination back in 2008.
Aside from modeling and other TV-related activities, she is also above-average when it comes to skiing. However, due to the insurance policy that surrounds one of her body parts, Klum does not ski that often anymore.
JON STEWART – CROSSWORD PUZZLES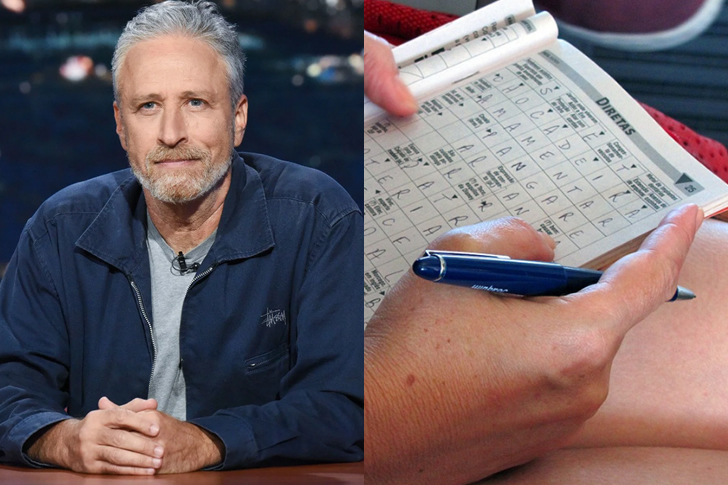 Crossword puzzles have a special place in Jon Stewart's heart. If you don't know what it means, we will enlighten you. During a film production back in 1997, Jon met his then-soon-to-be wife on a blind date. A few years later, he proposed to her with the help of a custom-made crossword puzzle. What happened next is what they say, the rest is history.
Here is a fun trivia for you. A year after the couple's wedding, they hired a team of lawyers to adopt the surname Stewart legally. He also switched to a vegan diet after his wife explained the ethical reason behind her vegan lifestyle.
JUDD APATOW – TENNIS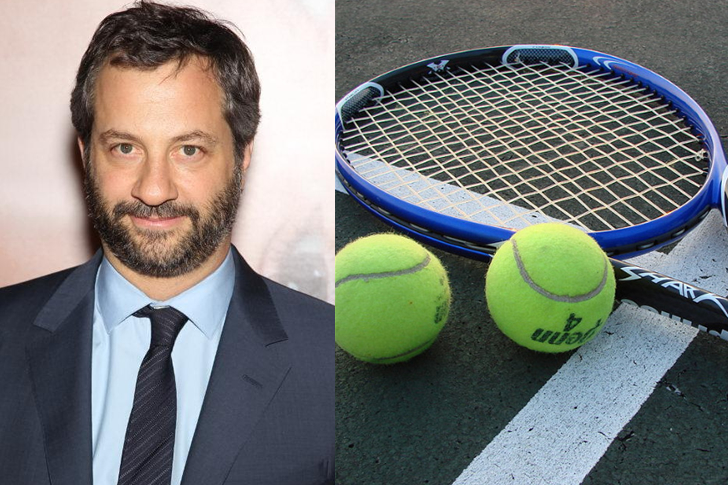 Jude Apatow is a respected filmmaker, actor, and comedian. He also has a few credits as a producer in various comedy films. Throughout his career in Hollywood, he was able to grab a handful of awards and recognition from prestigious award-giving bodies, including five Emmy nominations for his contribution to the Larry Sanders Show.
During his free time, he can be seen playing tennis around his neighborhood. He revealed to the media outlets that this sport is really special to him, and it helped him to properly manage his stress if things didn't go according to plan.
PATRICK DEMPSEY – VINTAGE CARS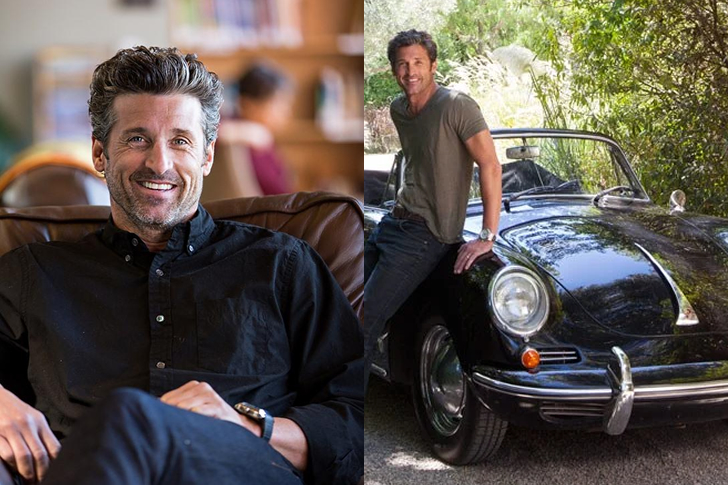 Patrick Dempsey rose to worldwide stardom through his part in the medical drama series Grey's Anatomy as the neurosurgeon Derek "McDreamy" Shepherd. Aside from acting, he also has an unparallel passion for cars, specifically vintage and sports vehicles.
Starting from the mid-2000s, he competed professionally in various racing circuits, and he proved that he's just not burning gas for nothing. In fact, he was able to grab some of the top spots on multiple occasions throughout his career. He once mentioned that he would walk away from acting if he can work full-time, competing for motorsports.
STEVE CARELL – ONLINE POKER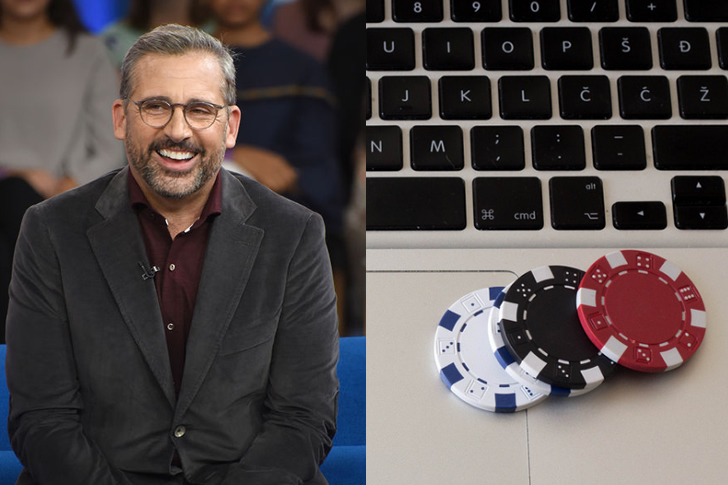 Steve Carell is an American actor, producer, writer, and director who is famous for his role as Michael Scott in popular television series The Office. He also appeared in comedy films such as The 40-Year-Old Virgin and Evan Almighty. He later lent his voice in various animated films such as Over The Hedge, Horton Hears a Who, and the worldwide phenomenal franchise Despicable Me.
He spent most of his free time playing online poker. Well, who wouldn't like to play a good round of poker with friends?
LORENA OCHOA – WATER SKIING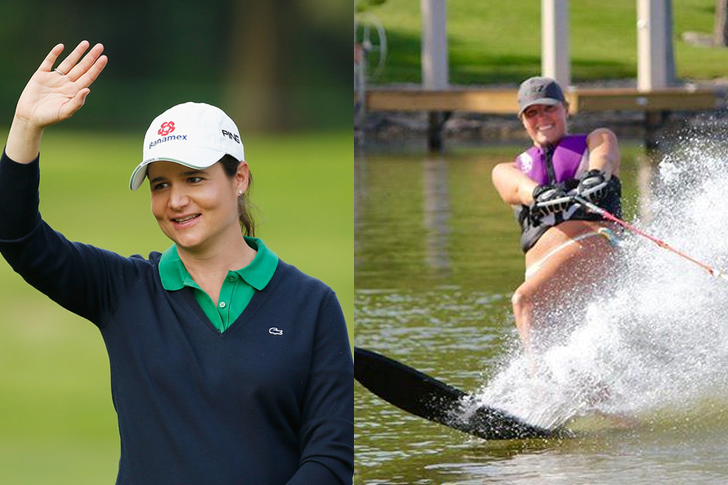 Lorena Ochoa is a true lover of Sports. She is one of the elites when it comes to playing the game. Throughout her career as a professional golfer, she managed to set the record as the first Mexican golfer of either gender that ever held the number one spot in golf worldwide. Lorena Ochoa also managed to establish a record for the top-ranked female golfer in the world for a total of 158 weeks.
She retired from playing the game in 2010. Credit to her achievements and contribution to the sport, Ochoa was inducted into the World Golf Hall of Fame class of 2017.
TINA FEY – ENVIRONMENTALIST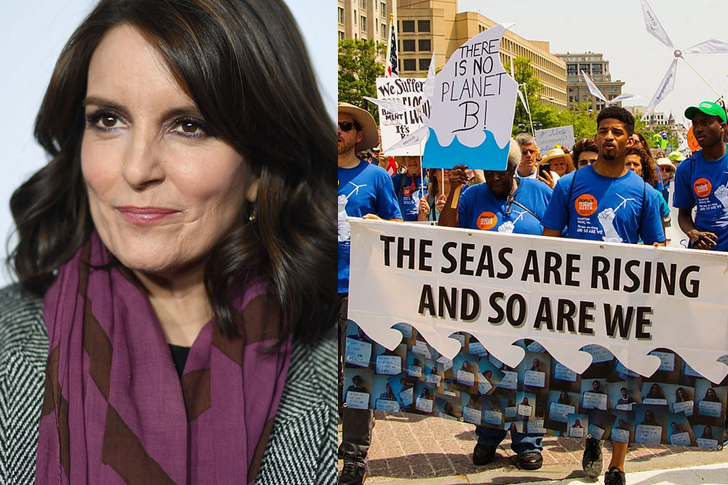 The famous actress and comedian, Tina Fey, started her Hollywood journey in a comedy theater troupe, and then slowly made her way towards the mainstream scene by joining Saturday Night Live as a writer. She later became the head writer for the show. During the later part of her career, she also ventured into publishing her autobiography, titled Bossypants, which earned her the credit of holding the New York Times Best-Seller for five weeks.
Aside from her busy Hollywood schedule, Fey also put a lot of effort into raising awareness towards environmental conservation.
JAY LENO – CARS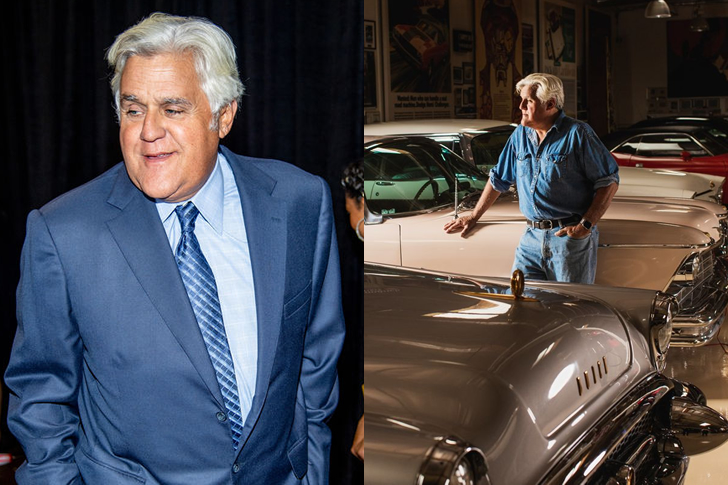 Jay Leno is a known comedian, actor, writer, producer, and a talk show host that made him a household name. Considering his busy workload and show schedules, he resorted to collecting things just to keep his mind clear from the stressful life of Hollywood.
If you are thinking that he's collecting stamps or rare bugs, you guessed it wrong. What he is currently engaged with is collecting various vehicles, including cars and bikes. Overall, he has a collection of around 286 motorized vehicles that include 169 cars and more than 100 motorbikes. Can you imagine his gas bill for maintaining his expensive hobby?
BRAD PITT – METAL ART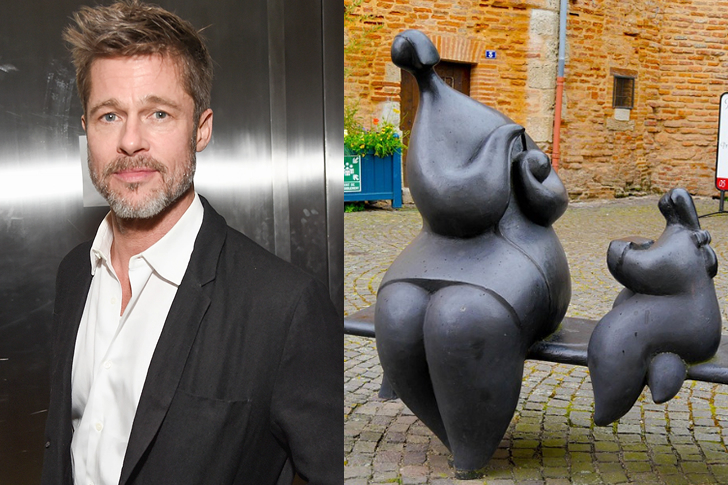 Brad Pitt is one of the most sought artists in recent Hollywood. Throughout his career, he managed to bag in a couple of awards and nominations from prestigious award-giving bodies, such as the Academy and the Golden Globes. He also established himself as a proper businessman after he founded his own company.
Aside from acting and directing films, he also has a strange affinity toward artworks, especially the metal ones. Over the years, he collected several pieces of expensive and unique metal artifacts. He's also fond of fancy furniture and has a reasonable degree of understanding in architecture.
OPRAH WINFREY – CHARITY WORKS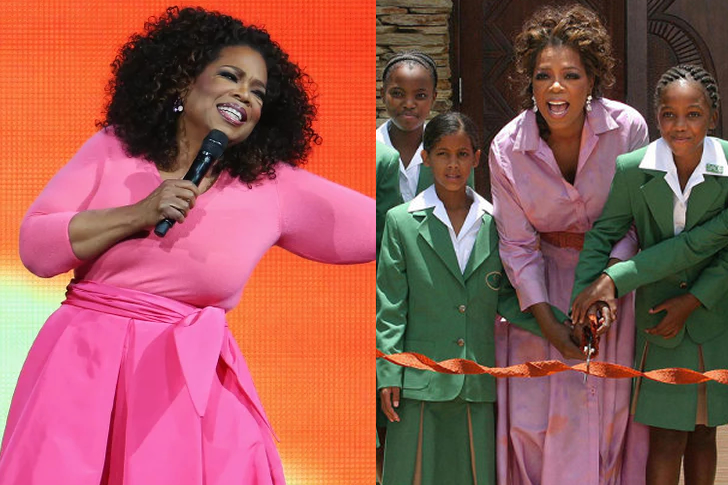 Oprah Winfrey is one of the wealthiest and most successful female figures in the world today. She was named on multiple occasions as one of the most influential female personalities living in our current society. Dubbed as the "Queen of Media," she has forged multiple investment chains in television, radio, and social media.
She's also using her status to raise awareness of various issues that we have tooday. As all of her fans know, Oprah is a keen supporter of kids who wanted to finish their education. Overall, she spent more than $400 million to educational causes over the years.
SELENA GOMEZ – SURFING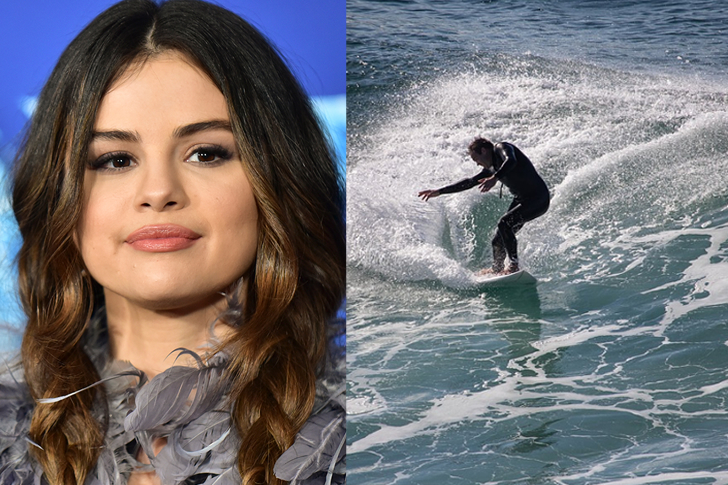 Selena Gomez started her career in Barney and Friends, and she later achieved greater success with the help of Disney Channel's Wizards of Waverly Place.  After a few years of portraying roles centered toward teens, she then focused on more mature roles during the earlier part of the 2010s. At around this time, she's also making a strong push in the music scene, and she slowly made her entry on the US Billboard Hot 100 list. The singer-actress also made a huge amount in earning and made her financial advisor really proud.
In her free time, she's continuously seen by her fans catching the wave and perfecting her surfing skills.
CAMERON DIAZ – SNOWBOARDING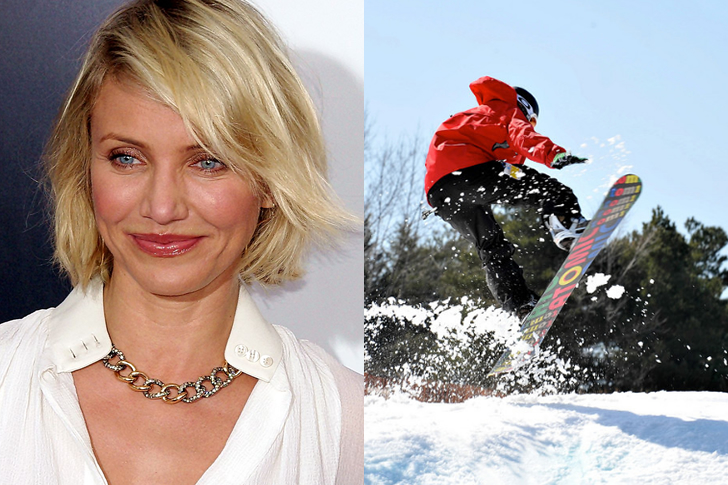 Cameron Diaz is one of the leading actresses in Hollywood during the late '90s until the early 2010s. At one point, she was named as the highest-paid actress in Hollywood for actresses who are over 40, which made her financial advisor proud.
Aside from her acting gig, she is also known for writing books that revolve around health. During winter, when snow is available, she can be seen along with her snowboard. Though there is a possible risk of injuries involved in snowboarding, that didn't stop the actress from doing the thing that she loves the most. Well, we think she has perfect medical insurance coverage in case the unfortunate event happens.
TAYLOR SWIFT – MAKING SNOW GLOBES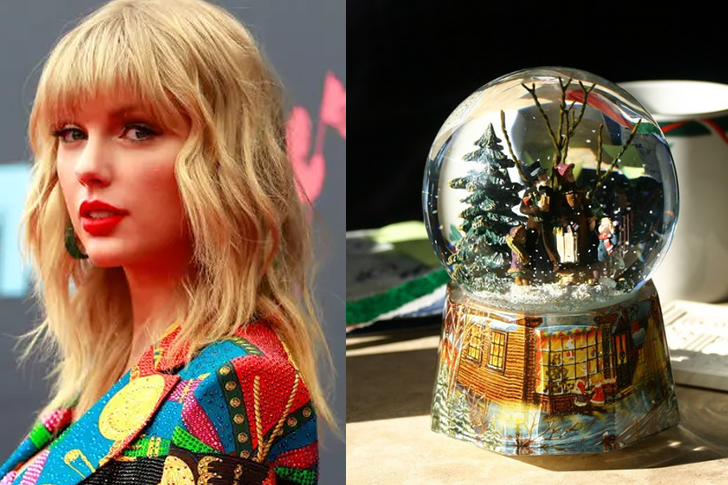 Taylor Swift possesses a killer look and a solid talent. Those two are an excellent combination that will surely bring her to the top. In recent years, we saw her name at the top of the charts, along with her hit singles. With that much success, many people will instantly think that she must have an insane hobby only suited for the rich and the famous.
In actuality, one of her hobbies doesn't involve credit cards or other financial activity; all you need is a bit of creativity, passion, and a few materials for making your personalized snow globes. With the holiday season almost at the doorstep, this will give us quick and early access to a winter wonderland.
CELINE DION – SHOES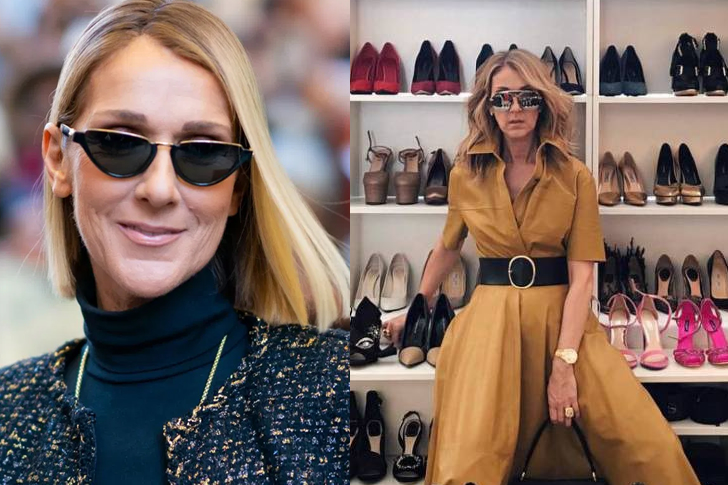 Many of you will agree that a massive collection of shoes is every woman's dream. No one can deny the facts, and that is the main reason why many ladies around the globe are jealous of Celine Dion's shoe collection.
Recently, the singer revealed her extensive shoe library to her fans. It was so big that she needed to put a little bit of investment into a shoe warehouse. To clear up the air about the number of shoes she has, Dion provided a quick estimate, and she mentioned that it is plausible that she owns 10,000 pairs of shoes.
ELLEN DEGENERES – VOICE ACTING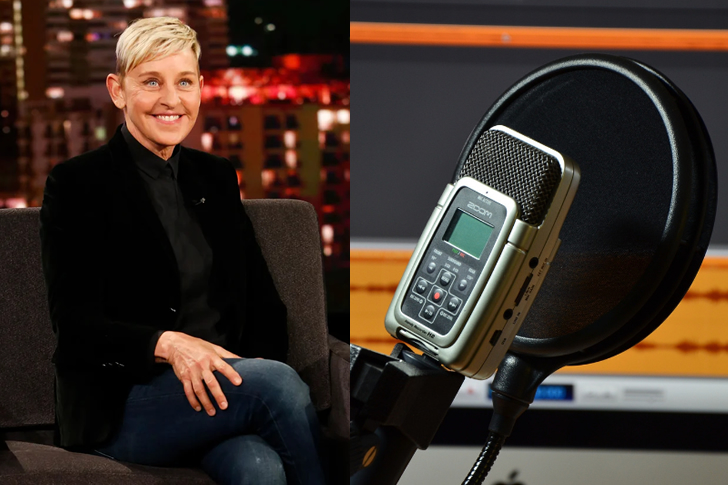 Ellen DeGeneres is currently one of Hollywood's most popular television hosts. Throughout her career, she gained a few writing and producing credits under her name. She first started her career as a stand-up comedian and slowly made her way toward the mainstream entertainment scene. Now, she established herself as a capable host and has been running her own program called The Ellen DeGeneres Show since 2003.
Aside from acting and her work behind the scenes as a writer and producer, she enjoys lending her voice for characters in animated films. In the past few years, we heard her voice in popular movie franchises such as Toy Story and Finding Nemo.
You've Reached The End