Robert Downey Jr.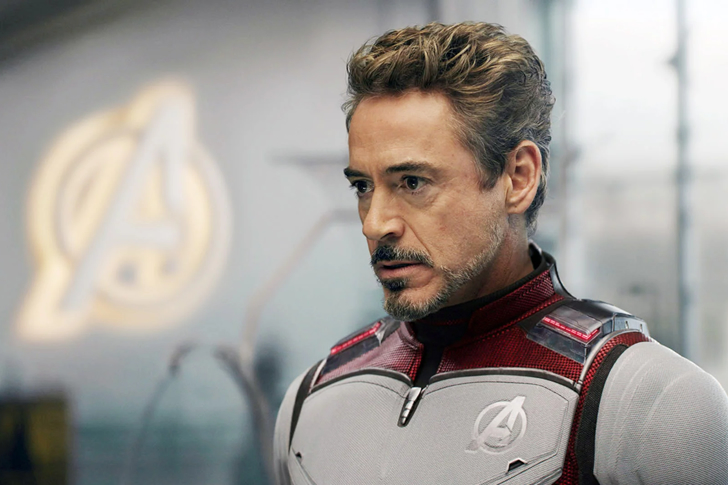 For the first movie of Avengers as Tony Stark or the Iron Man, Robert Downery Jr. got paid a whopping Fifty Million Dollars alone. How much more when we combine all that he made for the four Avengers movies, besides all three of the Iron Man movies, of course? It should really not come as a surprise that he makes that much for these movies because as far as this franchise is concerned, he is worth the investment! As other than the fact that it is starred by one of the World's 100 most influential people in 2008 according to Time Magazine, it is Downey's impeccable portrayal of the role that gave life to Tony Stark's character.
Leonardo DiCaprio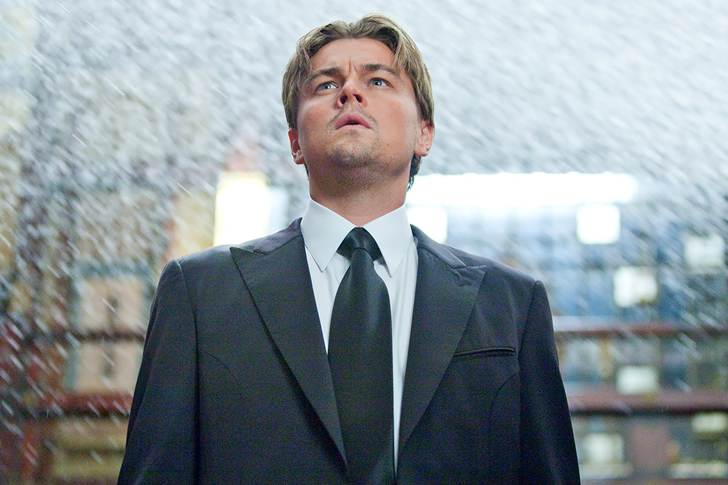 For the 2010 science fiction thriller movie, Inception, and for the role of Dom Cobb, Leonardo DiCaprio earned at least Fifty Million Dollars. Though the movie is already a sure hit with ten times award winning screenwriter and director, Christopher Nolan, writing, directing and producing the movie, DiCaprio is a good fit for the film as he, himself is one of the top-grossing actors we have today. Also named by time as one of the World's 100 most influential people in 2016, he makes a great catch of an investment fitting for such an equally excellent and mind boggling movie in our time.
Jack Nicholson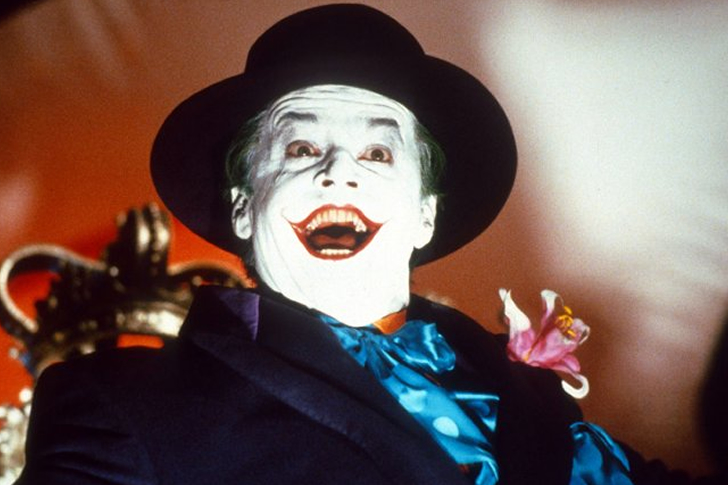 For the 1989 movie, Batman, and for the role of The Joker, Jack Nicholson earned Fifty Million Dollars. Although, he was initially paid Six Million Dollars for his villainous role in the movie, but because he was able to negotiate a good deal that included earnings from the box office and merchandise sales, especially in the sequels (of which he did not appear anymore as one of the casts), he is well able to make such a good pay out from it. Credits to this actor's business foresight and wits that he was able to capitalize not just on his profession but also on the opportunities of good projects.
Harrison Ford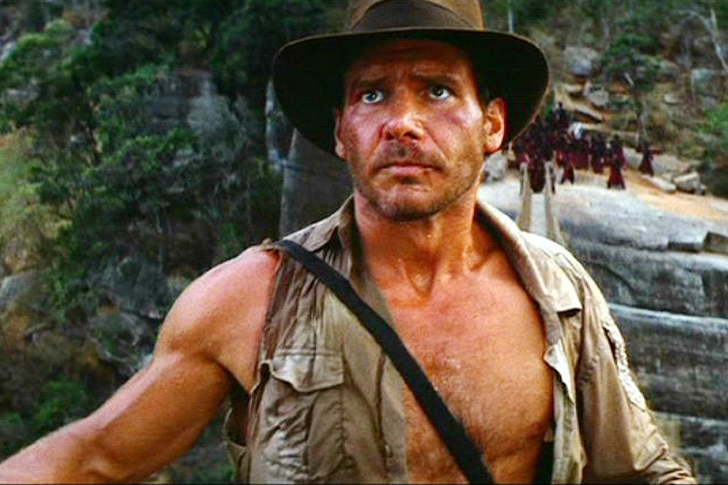 For the 2008 movie, Indiana Jones and the Kingdom of the Crystal Skull, which is the fourth Indiana Jones of the film series, and the role as Indiana Jones, Harrison Ford was paid Sixty Five Million dollars ($65M). Reports had it, that to be able to get Ford back for the fourth movie, a deal was made of splitting large portion of the film's earnings among Steven Spielberg, George Lucas and the lead actor, As the previous Indiana Jones movie from more than nineteen years ago, this 2008 movie instalment is a success and financially at that too. Credits to the performances, timeless action scenes and outstanding music scoring that worked perfectly together for another awesome movie experience! The fifth movie is scheduled in 2021 with Spielberg and Ford returning.
Johnny Depp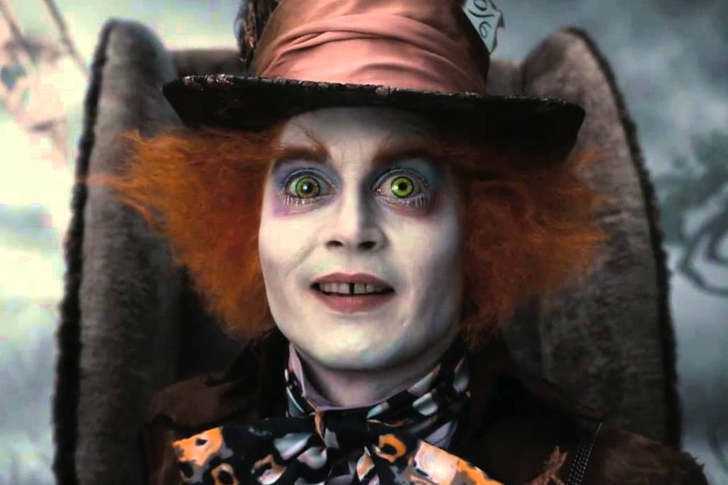 For the 2010 movie, Alice in Wonderland and for the role of The Mad Hatter, Johnny Depp is again second-mentioned as highest paid for a movie at Sixty Eight Million dollars ($68 M). The Telegraph reported that Depp actually earned 50 million pounds for the movie which is $68M in US Dollars. Regardless of the negative reviews the film received, the movie managed to hit box office and the second top-grossing film in 2010. The sequel in 2016, however, received more criticism and hit a lesser box office numbers. Still, it's a movie credit with Johnny Depp, that alone makes a difference.
Sandra Bullock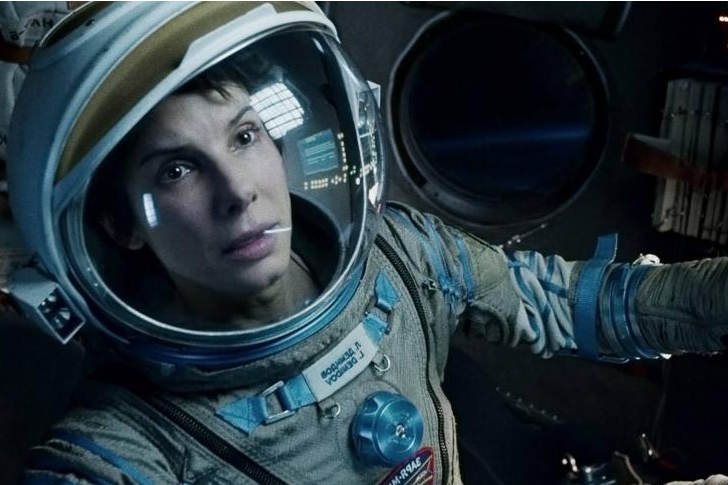 For the 2013 movie, Gravity and her role as Dr. Ryan Stone, Sandra Bullock earned Seventy Million dollars ($70 M). According to Hollywood Reporter, Twenty Million dollars ($20M) was paid to her for the movie credit, which is already a good amount itself but since her deal included a 15% interest from the box office revenue, hence, we gave her the fourth place in our highest paid feat in this list. The movie actually is the in 8th place of the top-grossing movie of that year, grossing at $723M worldwide against a $100M total movie budget would result to definitely a good surplus income.
Tom Cruise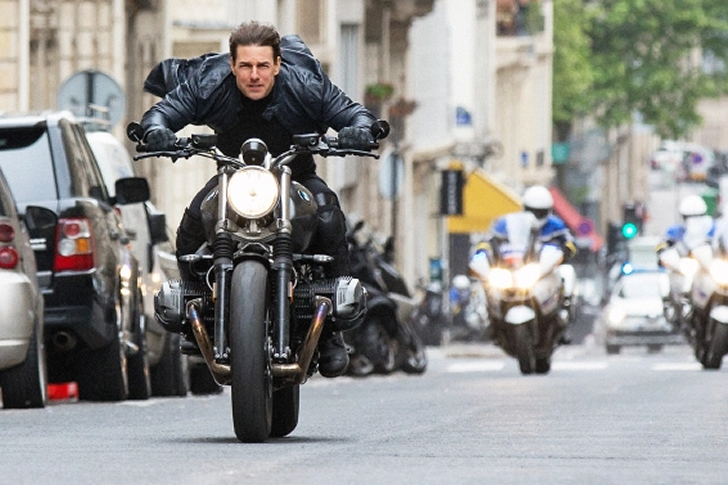 For the 2011 movie, Mission Impossible: Ghost Protocol (the fourth of the film series), for the role of Ethan Hunt, Tom Cruise got a pay check for Seventy Five Million dollars ($75 M). According to Forbes, Cruise earned the amount from the fourth Mission Impossible movie, which to them was reason for his inclusion in their list of the most powerful actors in 2012. Ghost Protocol easily became the top-grossing of all four movies released before it was surpassed by 2018 Mission Impossible: Fallout making this movie the second highest grossing film of $694 M with lead movie credit of Tom Cruise. And this pay check is just because of Cruise' movie credit as actor, how much more as producer against movie budget of $140 M?
Will Smith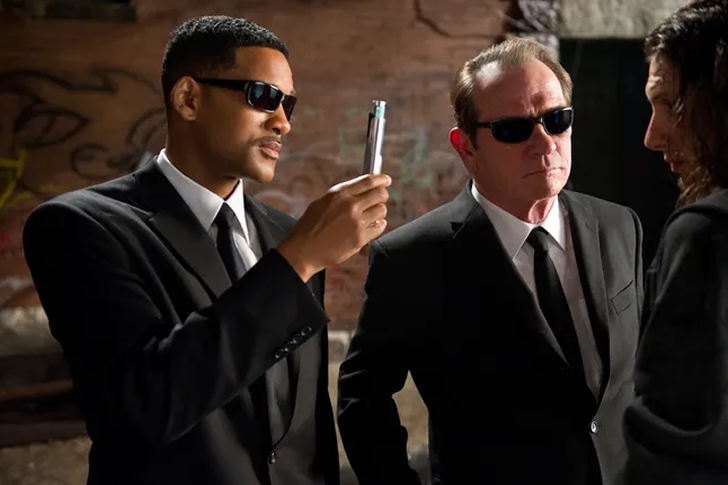 For the 2012 movie, Men in Black 3 and for the role of Agent J, Will Smith landed in a One Hundred Million dollars ($100 million) pay check. According to The Hollywood Reporter Smith's performance-based pay deal for the third "Men in Black" movie got Smith $100 million of its $624 million gross. It's really no surprise that he earns this much, after all, Forbes did rank him as the most bankable star worldwide with top grossing movies as of 2016 his films grossed a total of $7.5 B. He, is, indeed a profitable movie star investment of his time.
Keanu Reeves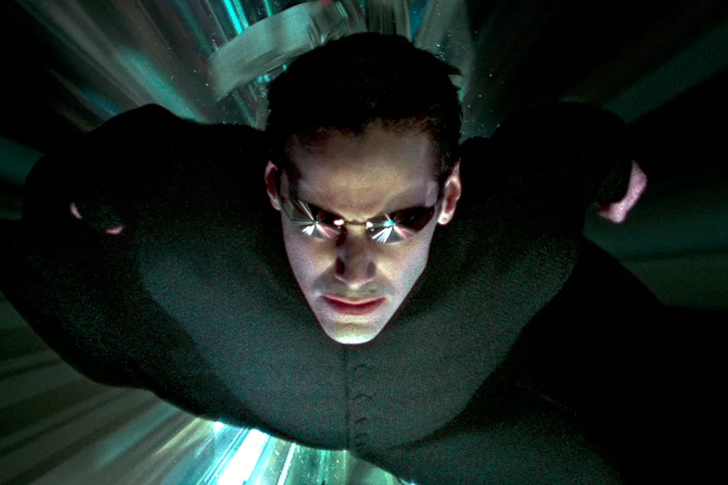 For the movie, The Matrix trilogy and for the role of Neo, Keanu Reeves earned a total of Two Hundred Fifty Million dollars ($250 M) combined for all three movies. Reeves who played the lead actor among others has made so much impact in his performance of his role as Neo. Most of the action they did in the movie greatly influenced action filmmaking to the degree that it is one of the reasons why the movie was added to the National Film Registry for preservation. Also in the news, that Warner Bros. Pictures, the owner of the franchise, officially confirmed of fourth Matrix film is in the making and is currently being developed with Village Roadshow Picture and with Reeves reprising his role. Fans must watch out!
Emma Stone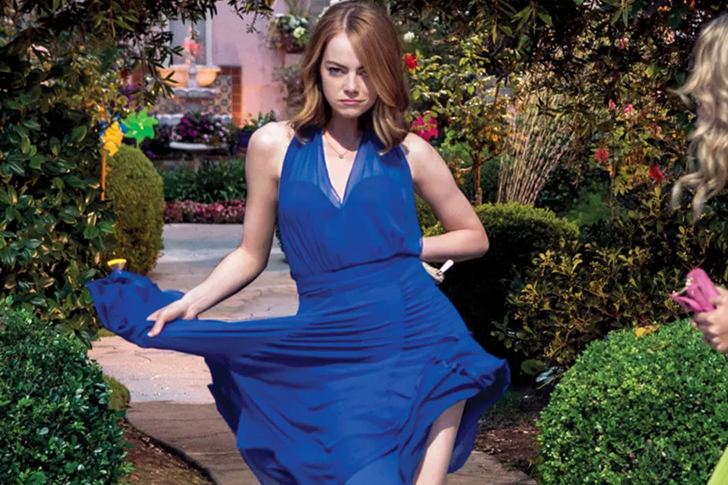 For the 2016 romantic comedy-drama musical movie, La La Land, for the lead role as Mia, Emma Stone got paid for Twenty Six Million dollars ($26M). In 2017, Stone came in top of Forbes' list of the world's highest paid actresses due to this movie credit pay check, of which, mostly was earned by her from her Academy Award for Best Actress. Not bad for Stone who, herself, was once an aspiring actress who also moved to Los Angeles to pursue her Hollywood dreams. On the same year also, she was featured by Time as one of the 100 most influential people in the world.
Ryan Reynolds

For an upcoming Netflix original, vigilante, action, comedy-thriller movie, yet to be released this 2019, 6 Underground, and for the yet to be named lead role, Ryan Reynolds, a Canadian-American actor, comedian, film producer, screenwriter, and a 2017 Hollywood Walk of Fame Star awardee, is set to receive Twenty Seven Million dollars ($27 M). This movie credit in his name is set to be released on December 13, 2019. Blake Lively, his wife, must be already proud and so the other millions of fans all across the world must be proud and in the waiting. And Netflix did a good movie investment in him, as he is quite a catch.
Katy Perry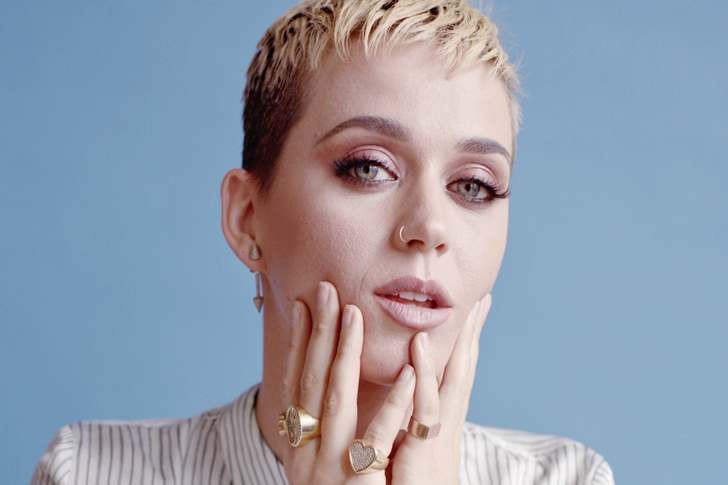 Take it from this Roar singer, who when asked for several times if she can judge on the American Idol, had no clue how much she would be paid for when she finally fits a time for it. And at last in 2017, for the American Idol reboot that aired on ABC in 2018, her appearance in the singing competition show as a judge, earned for her net worth additional $25 million. It takes not much of an investment for Perry to show up as her usual fun self really. And what did the ABC Entertainment President, Channing Dungey have to say to Entertainment Weekly? Only that they hit the jackpot with Katy!
Mariah Carey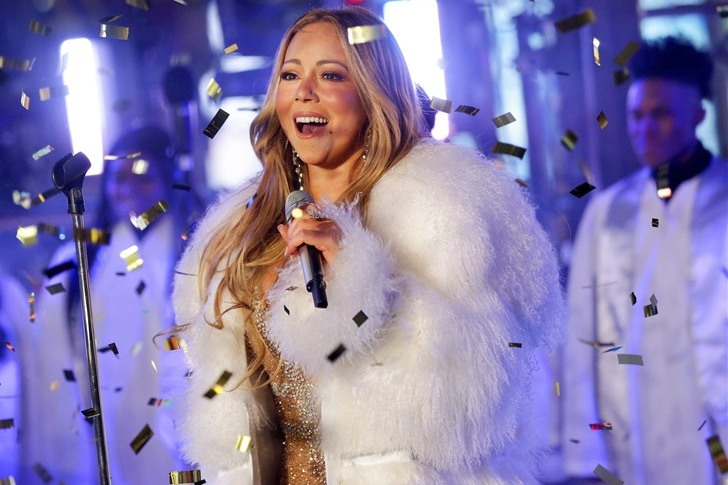 And with credits to the Diva that she is—Mariah Carey landed a judging role for American Idol series in 2012, after J. Lo left the show. And according to TMZ, Carey was tapped to get $18 million, which is, by the way, the biggest offer for any singer to earn from reality TV at that time. According also to Spin, that salary breaks down to $450,000 per episode or a $144,000 for a day of filming. Not bad, to just show up and have fun with your co-judges and the contestants! Also, please don't assume that just 'cause we don't see Carey around in American Idol she isn't hitting the big numbers any more. Because the New York Post has just reported that she received more than $4 million for a wedding guesting in the grand daughter's wedding of a Russian billionaire also in the invitation is the legendary singer Elton John in 2017.
Dr. Dre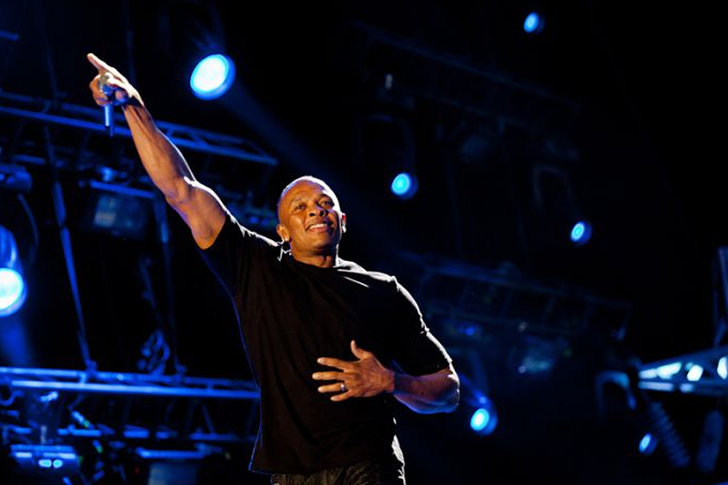 The rapper and music executive Jimmy Iovine had this crazy idea of selling their headphone company, Beats Electronic to Apple for a cool $3 billion in 2014. And according to Forbes, this deal included a cash payment of $2.6 billion and with another $400 million in stock investment. And since then both Dr. Dre and Iovine have assumed roles in Apple. And in the months that followed since news broke out, the Los Angeles Times had it on record that Dr. Dre labeled himself "the first billionaire in hip-hop," He further talked about his feat with The Guardian, saying. "I've been living the American Dream for over 25 years—just being able to do what I do, be creative and make money out of it, it's incredible," reflecting on his rags to riches biography, he further added, "I could never have imagined where I am now."
Sofia Vergara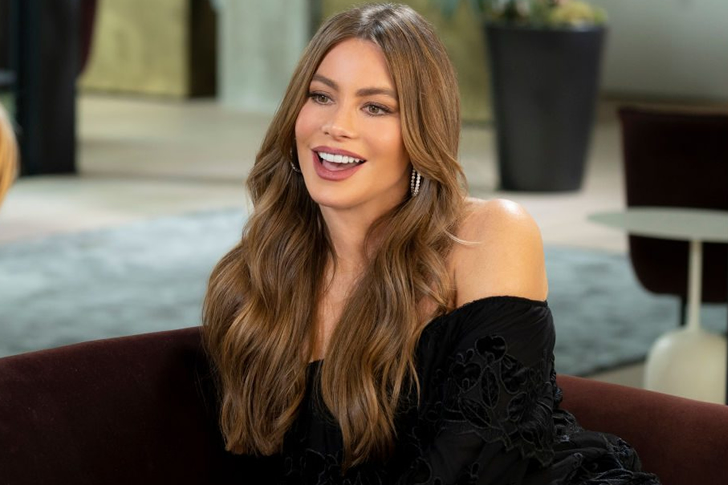 This Colombian-born bombshell is more than just a pretty face as she was named in 2017 as the highest-paid television actress for the sixth time already with a whopping paycheck of $41.5 million. And though she and Julie Bowen, her Modern Family co-star actually rate the same per episode, it's the long list of endorsements to the degree of her face pops up on everything from coffeemakers to makeups, that loads up her bank. Forbes reported that from 2011 to 2016, Vergara earned a total of $157.5 million pretax, and that about 60% of that came from endorsements and licensing deals.
Floyd Mayweather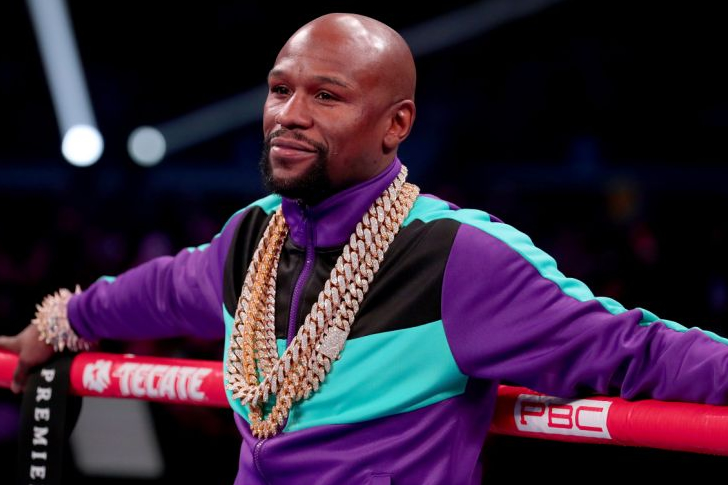 Floyd Mayweather Jr. is an eleven-time undefeated boxing world champion boxer and best known for his flashy lifestyle. In 2017, in as one-fight comeback bout against mixed martial arts fighter Conor McGregor, after 10 rounds, he walked away with at least $100 million (with final tallies could reach up to $275 million). In 2015, for his high-profile fight with Manny Pacquiao, he earned $250 million. And with boxing now almost behind him, Fortune reported that he puts his money to work and his investment plan includes acquisitions of commercial real estates, opening more gyms and strip clubs. There is no stopping this human money machine!
Tom Hanks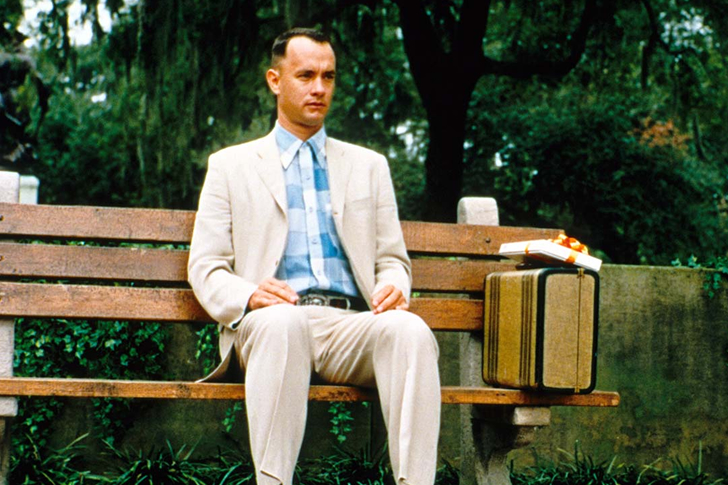 From the 1994 movie Forrest Gump and the role of Forrest Gump, Tom Hanks earned an estimate of Sixty Million dollars ($60 M). This box-office hit movie is based on the 1986 novel by Winston Groom and revolves around the depiction of the life of a slow-witted yet a kind-hearted man from Alabama who unwittingly influenced and witnessed several defining and historical events of America. And even though the movie significantly differed from the novel, it did hit box-office credits to the good movie directing and outstanding performance of Tom Hanks marked with Academy Awards for Best Picture, Best Director, Best Actor for Hanks, Best Adapted Screenplay, Best Visual Effects and Best Film Editing. For Tom Hanks, this is another reason why performance-based pay is always a good deal.
Peter Dinklage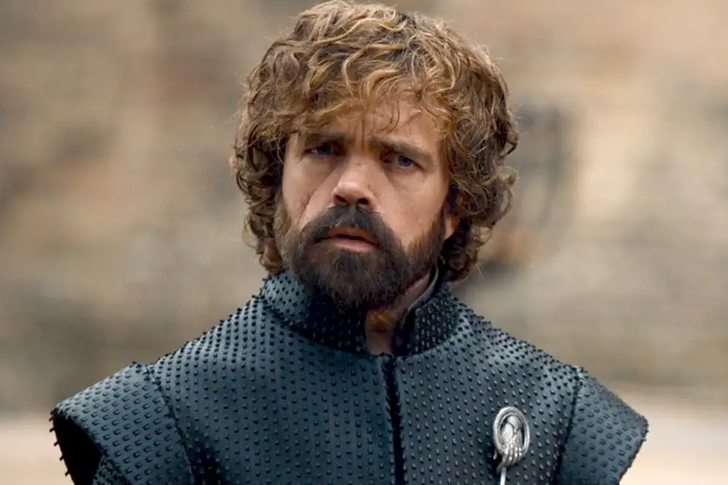 Peter Dinklage, an American actor and producer, played the credit role of Tyrion Lannister on the HBO fantasy drama TV series, Game of Thrones. His role in the TV series has brought four times the Primetime Emmy Award for Outstanding Supporting Actor in a Drama Series and a Golden Globe for the same role in 2011. Being everyone's favourite Lannister, he is reported to receive a salary of One Million Two Hundred Thousand dollars ($ 1.2 M) every episode of Game of Thrones. He is also rumoured to be worth Fifteen Million dollars ($15 M) in net worth. Not bad for a self-identified dwarf and hope he doen't blow it all on booze.
Natalia Dyer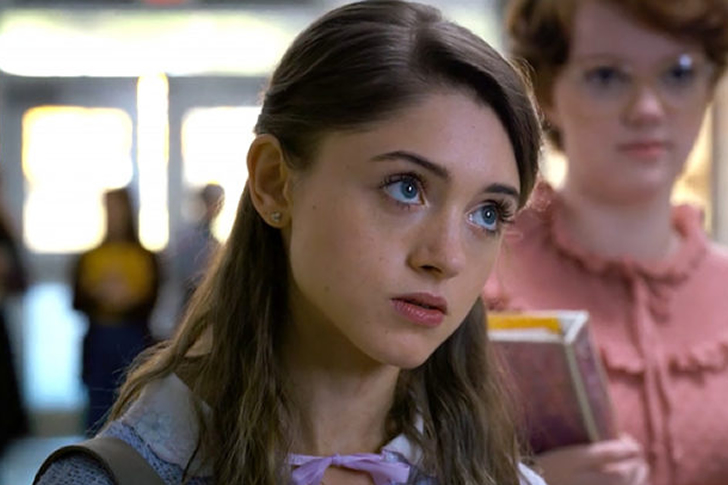 Known as Nancy Wheeler in Netflix science fiction horror series, The Stranger Things, Natalia Dyer, American actress from Nashville, Tennessee and graduate of Nashville School of the Arts, joins in with the kiddos with a big scoop of Two Hundred Fifty Thousand dollars ($250,000) pay per episode. Her TV credit in this Netflix series is not her first on screen, as she was also part of Hannah Montana: The Movie in 2009 with movie credit as Clarissa Granger. And thereon appeared in several films and even in indie films, her most recent is Netflix horror film, Velvet Buzzsaw, as Coco.
Jerry Seinfeld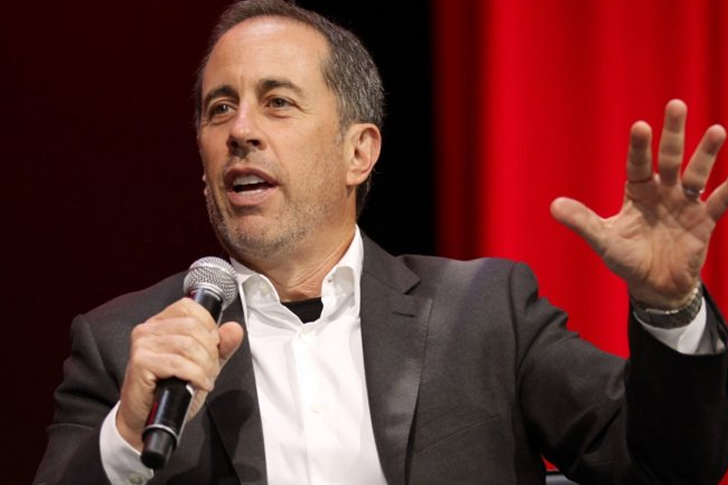 Jerry Seinfeld, took second spot on the Forbes' list of America's highest paid stand-up comedian in 2019. According to Forbes, he has raked in Sixty Million Five Hundred Thousand dollars ($60.5 M) earnings for the year. It is reported that for his year's earning a good Forty One Million dollars ($41 M) are actually payments from Hulu for streaming rights of his television credit, Seinfeld, that run from 1989 to 1998. This just proves that sitcom TV series of his fictionalized self, which was often described as being a show about nothing, continues to attract audiences even from twenty years ago. Not bad for a comedian to specializes on observational comedy. He still has the relevance of today.
Kim Kardashian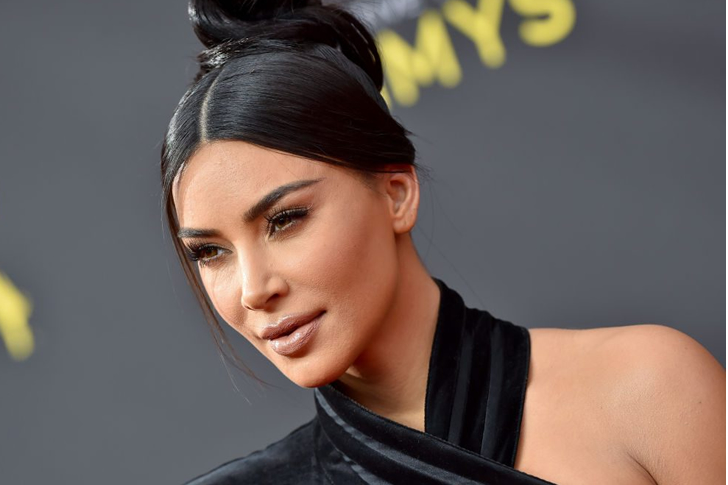 In 2007, Kim Kardashian and Her whole Kardashian family appeared in E! reality TV, Keeping Up With the Kardashians, which runs successfully to present and since the show, Kim has capitalized on her growing fame and social media presence that bloated her bank. Forbes reports that from 2014 to 2016, her Kim Kardashian: Hollywood mobile game generated $160 million in revenue to mean that an avatar Kim is making the real Kim $45 million richer and landed her on the cover of Forbes magazine. In 2017, Kim investment in makeup proved promising as Time reports that she made $14.4 million from selling kits in a matter of hours!! No, not bad at all.
Nikolaj Coster-Waldau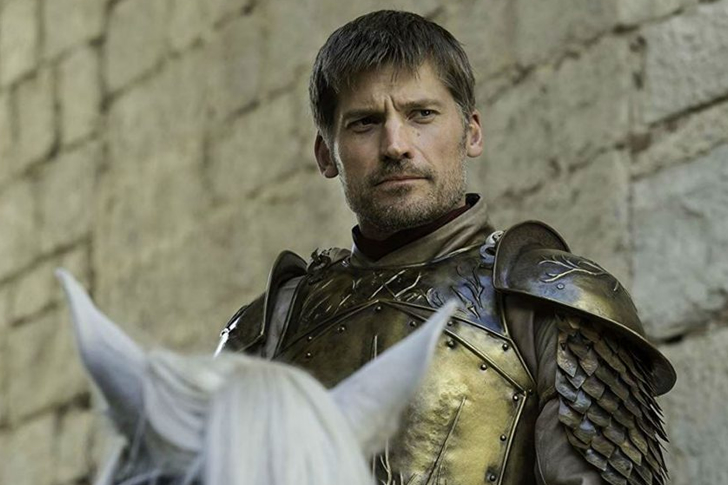 This Danish actor, producer and screenwriter, who became widely known for his TV credit role as Jaime Lannister, Cersei's twin brother, lover and father of her children, in the HBO fantasy TV drama series, Game of Thrones. His engaging character as a notorious knight who later on in the series was revealed to stem out from his real values of doing the necessary evil for the greater good, has captured the heart of the series followers. And for his hot and cold role, he gets a whopping One Million Two Hundred Thousand dollars ($1.2 M) per episode for the series than ran from 2011 to 2019. His rumoured net worth by the way is at around Sixteen Million dollars ($16 M).
50 Cent

Rapper 50 Cent who's real name is Curtis Jackson III has this genuine love for Vitaminwater. And in 2004, being a healthy enthusiast that he is, he turned this passion into a lucrative personal investment. With the help of business partner, they were able come up with a good deal of being the face of the product in exchange for a 10% interest in the company. Come 2007, Vitaminwater's parent company, Glaceau, was purchased by Coca-cola and since, it has exponentially increased 50 Cent's income. In his The Washington Post interview, the rapper reported to pocket between $60 to $100 million in the sale and has brought up his net worth to half a billion dollars. Unfortunately in 2015, the rapper filed for bankruptcy for a $36 million debt with only $20 million in asset. However in 2017, he was able to pay off everything ahead of schedule and with remaining net worth still at around $20 million.
Bethenny Frankel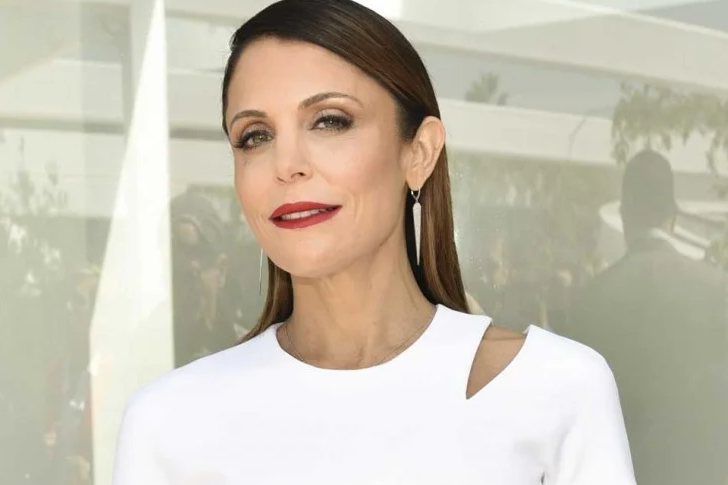 Bethenny Frankel of the Real Housewives of New York is a sharp businesswoman in her own right. In 2011, Frankel sold her Skinnygirl liquor business to Beam Suntory for a reported $100 million as reported by Forbes. But instead of just enjoying the lump sum amount, she was able to make a deal of still owning the rights to the brand and get the continuous pay outs in every sale. Now that is quite a return of investment money put in! In her 2016 interview with Forbes, she said, "It would be great for Beam to sell Skinnygirl shot glasses as a complement to the cocktail, But they can't. Only I can." In classic Housewives style, she added: "What's the point of being on TV if you don't have something to sell?" After all, she still owns the brand after selling it right? And that's how a Real Housewife does business.
George Clooney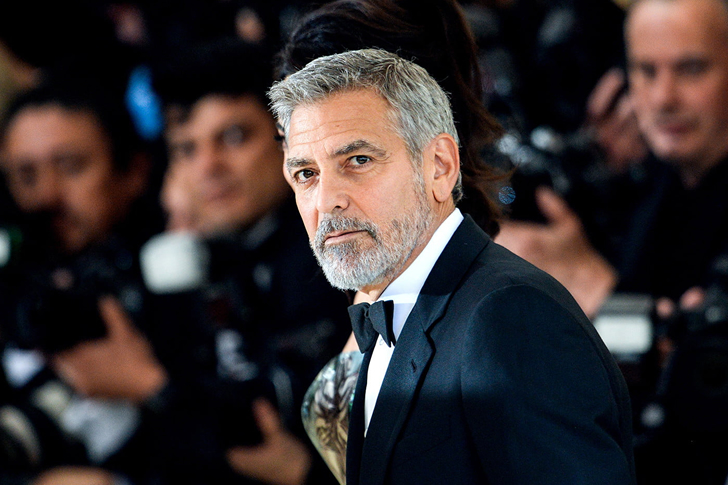 In 2017, CNN reports that Casamigos, a tequila brand owned by George Clooney was sold to Diageo for $1 billion. And it's not ridiculous at all, to think that they had just launched this liquor company, Clooney and two other partners in 2013. For it to have a worth of $1 billion in a span of 4 years is not so much of a wonder, didn't take much investment planning too! After all, Clooney did own it and he has it all; the looks, talents and an intelligent wife, two beautiful kids, and a good career with a business foresight that works as he will still be very much involved with Casamigos.
Matt Damon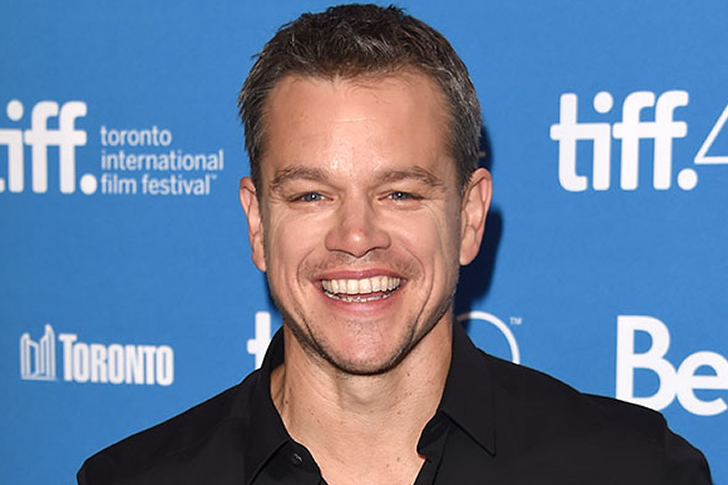 From his 2016 movie, Jason Bourne, and for the title role of Jason Bourne, he was paid Twenty Five Million dollars ($25M). Matt Damon has always been a Hollywood big shot celebrity since the 90s. So it's no surprise he gets paid big even for only 25 lines delivered in this movie! Also, for a 20 seconds Nespresso ad, he took home a $3 million check and it was just only aired in UK. That commercial credit score, he co-starred with George Clooney, must've been like a coffee date for the two except they both walk out a few more millions richer!
Brad Pitt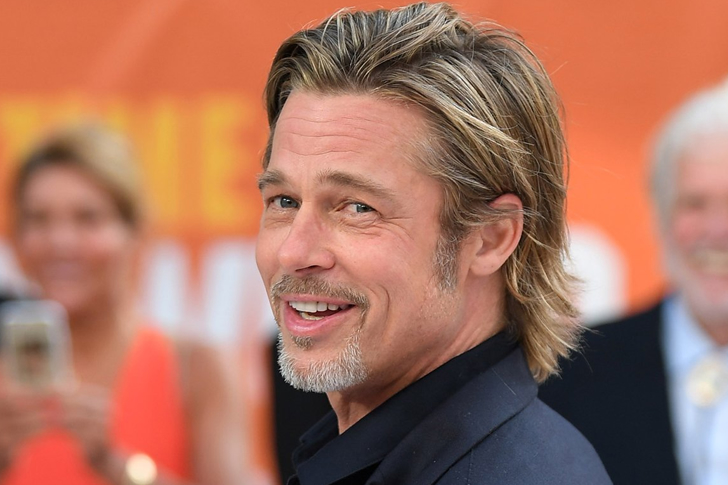 From a movie credit role in the 2019 comedy-drama, Once Upon a Time in Hollywood, Brad Pitt earned a pay check worth Ten Million dollars ($10 M). The movie had a large ensemble of US and UK Hollywood casts who starred alongside Pitt. Among him were, Leonardo DiCaprio, Margot Robbie, Emile Hirsch, Margaret Qualley, Timothy Olyphant, Austin Butler, Dakota Fanning, Bruce Dern and Al Pacino. The film sets in 1969 Los Angeles, following the life of an actor and his stunt double, as they travail the ever evolving film industry, also in the movie are featured and highlighted storylines to give tribute to the final moments of Hollywood's golden age.
Emily Blunt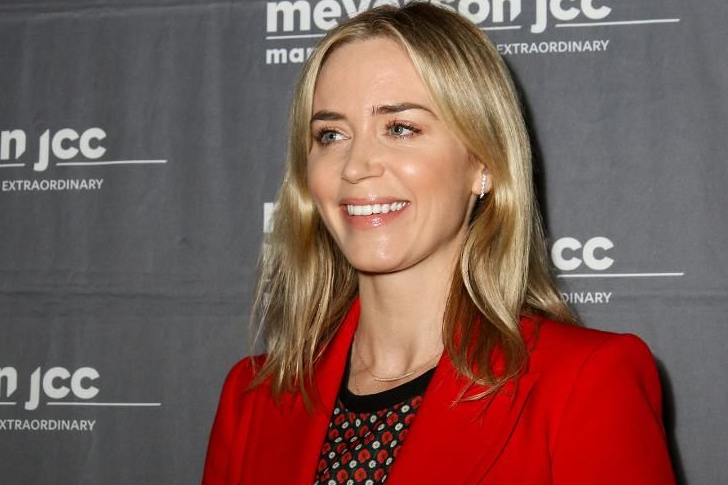 For the upcoming American horror film credit, A Quiet Place 2, Emily Blunt, an award winning British-American actress, is set to get a fat pay check of Twelve to Thirteen Million dollars ($ 12 – 13 M). The movie is a sequel to the first film in 2018, A Quiet Place, which she also starred and still written and directed by Blunt's husband, John Krasinski. The same movie has grossed worldwide at Three Hundred Forty Million and Nine Hundred Thousand dollars ($ 340.9 M). The sequel is scheduled to be released in theatres on March 20, 2020 against a christian biographical drama film, I Still Believe.
Gal Gadot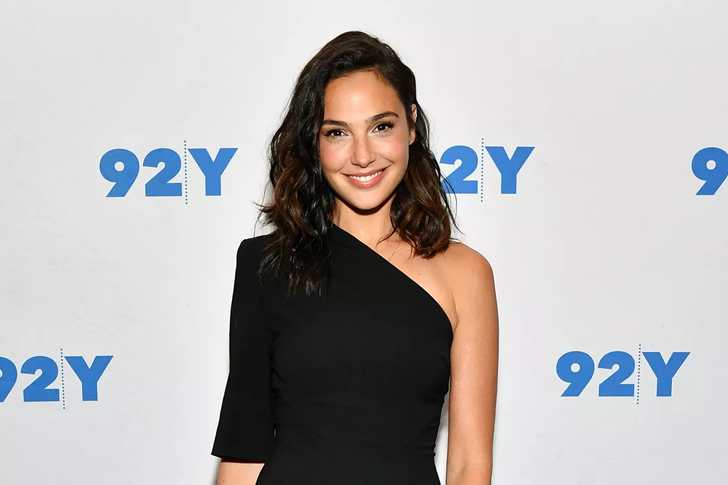 For a title role of the upcoming American superhero film credit, Wonder Woman 1984, Gal Gadot, an Israeli actress and model, is set to earn a check of Ten Million dollars ($ 10 M). The movie is based on DC Comics character, Wonder Woman, and a sequel to 2017's Wonder Woman making it the 9th instalment in the DC Extended Universe (DCEU). With the previous movie grossing at Eight Hundred Twenty One Million dollars ($821 M) worldwide, even with Gal's first solo experience, fans expect nothing less on this film as Warner Bros. Pictures scheduled its release in RealD 3D, Dolby Cinema, IMAX and IMAX 3D on June 5, 2020.
Dwayne Johnson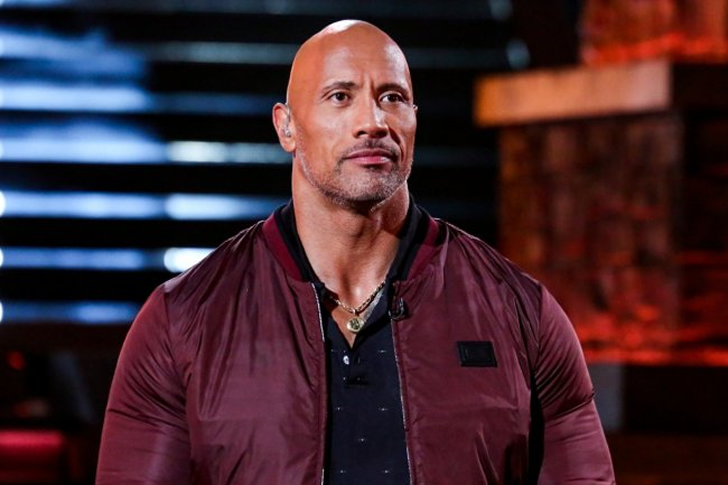 From the 2019 American action film The Fast and the Furious franchise, Hobbs & Shaw, Dwayne Johnson also known by his World Wrestling Federation (WWF) ring name, The Rock, earned Twenty Million dollars ($20 M) for the reprising movie credit role of Luke Hobbs. The film, known as Fast & Furious: Hobbs & Shaw internationally, is a spin-off of the franchise from the main series. The latest Fast and Furious movie was theatrically released in the United States on August 2, 2019, grossed at $758 million worldwide and ranked eighth highest-grossing film of 2019. Johnson, on the other hand, is yet again included in Time's 100 Most Influential people in the World, not only in 2016, but also of 2019.
Kevin Hart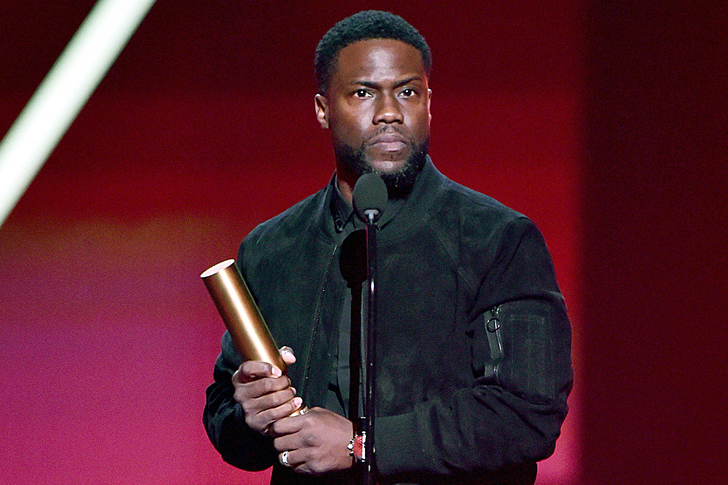 Kevin Hart, a comedian, actor and producer, is herald's by Forbes as America's highest paid stand-up comedian in 2019. As of this writing in 2019, with a good amount mostly coming from his tours and all other projects, he has earned a total of Eighty Seven Million dollars ($87 M). And the year isn't done yet. He still has one more movie credit to his name in Jumanji: The Next Level, which is set to be released this December 2019 and there are already filming shoots set early 2020. Oh well, it is what they say it is, indeed, laughs don't come cheap.
Charlie Heaton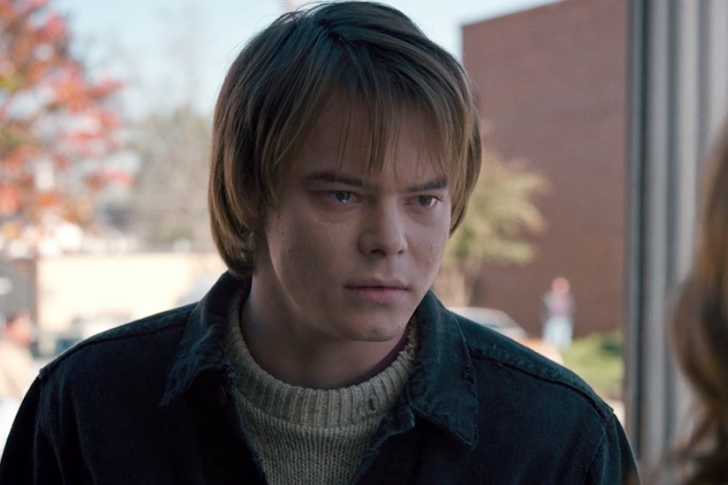 Charlie Heaton, a British actor and musician, who takes on the role of Jonathan Byers in the Netflix original supernatural series, The Stranger Things, is taking his equal part of a salary of Two Hundred Fifty Thousand dollars ($250,000) with the rest of the young main cast of the series. Having had quite a string of TV credits after coming out from a year's tour as drummer for the noise-rock band, Comanechi, his acting career debuted in his 2015 appearance in ITV crime drama series, DCI Banks, as well as appearing in the same station's detective series, Vera, thereafter. Since then, it has been a line of TV shows before he finally moved on to film. His next big film credit will be the 2020 film based on comic book of the same name, New Mutants, as Samuel "Sam"Guthrie/Cannonball and some other projects that have been long standing.
Cameron Diaz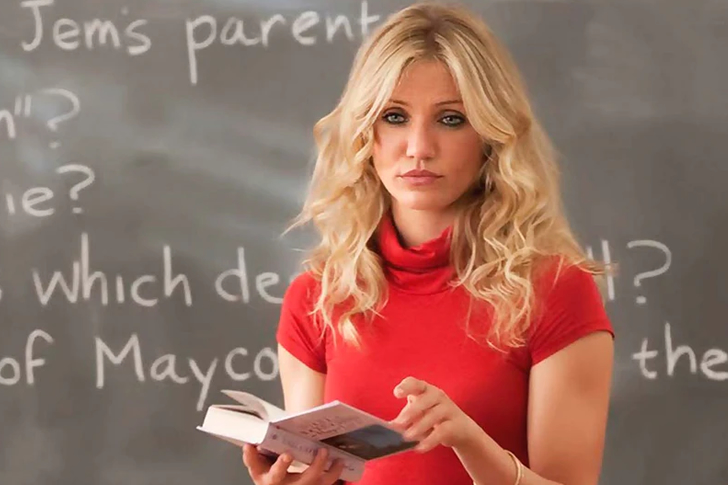 From the 2011 movie, Bad Teacher where Cameron Diaz played the role of a lazy middle school teacher, Elizabeth Halsey, she was able to score Forty Two Million Dollars ($42m) compared to her original contract of $1 million. This is what people in the industry would refer to as Hollywood's legendary deals in all its history. Who would think that a comedy role of a lazy teacher returning from her old job she despised so much to save enough money for her breast implant would make so much money? Or should Cameron Diaz get the credit for the box office hit?
Kristen Stewart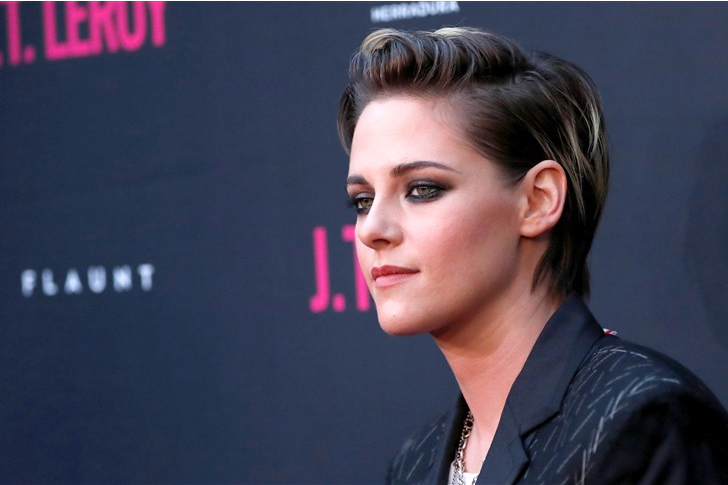 Kristen Stewart is an American actress, director and multi-award nominee and awardee, with her total films grossing over $4.3 billion worldwide. She was named as the highest paid actress in the world in 2010 and 2012. She was most popularly known as Bella Swan from the Twilight Saga film series from 2008 to 2012 and after starring in Snow White and the Huntsman in 2012, Stewart avoided big-budget films for independent productions at least for the next few years, where she also excelled and won awards, not that long after she had her directional debut for a short film in 2017 and returned to Hollywood to an action film lead credit in 2019 Charlie's Angels. And though it has received mixed reviews from critics, the movie grossed at $45.8 million worldwide and paid her a fat check of $7 million.
Margot Robbie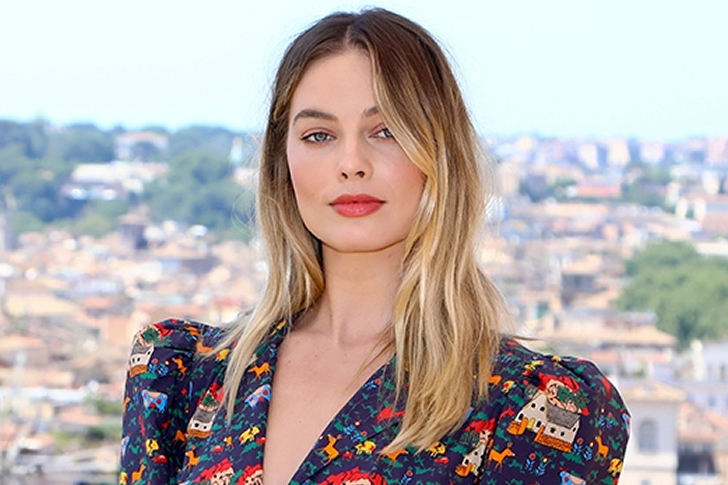 For the upcoming American superhero movie credit for the title role, Birds of Prey and the Fantabulous Emancipation of One Harley Quinn, also based on the DC Comics of the same name, Margot Robbie is set to earn a Nine Million dollar to Ten Million dollar ($9-10 M).
The film is the 8th movie in the DC Extended Universe and the follow-up spin-off of the 2016 movie, Suicide Squad, where Robbie also starred alongside a big cast ensemble. The latter movie was praised by its humor and Robbie's character performance and won multiple awards which made it the only DC movie to win an Academy Award. And this spin-off is set to earn some more of those awards as Warner Bros. Pictures have set the release on February 7, 2020.
Ben Affleck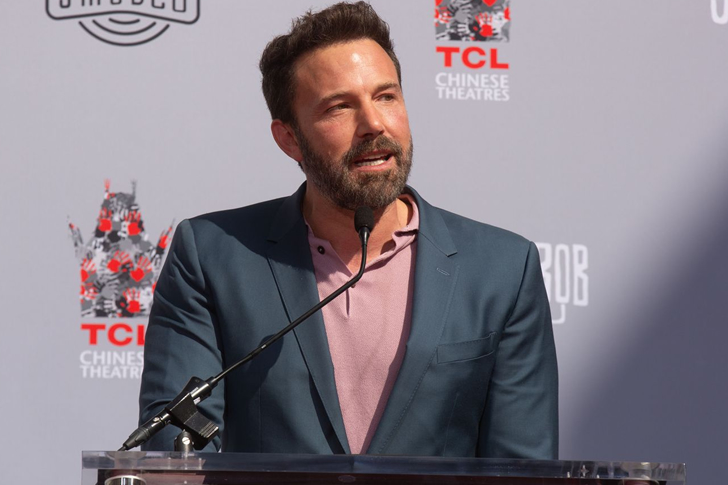 For the 2019 American action-adventure film credit, American actor, director, producer and screenwriter, Ben Affleck, who we now rarely see on screen or on reel, was reported to have cashed in Eight Million dollars ($8 M). The movie which was directed by J.C. Chandor was released by Netflix in select theatres on March 6, 2019 before its worldwide streaming release on March 13, 2019. This Netflix film has an all-star ensemble of lead casts who make a group of former US Army Delta Force soldiers reunited for a heist job of a South American crime lord, After a month since release the movie was released Netflix has report over 63 Million views, for sure it goes by the hundreds of millions views now.
Joaquin Phoenix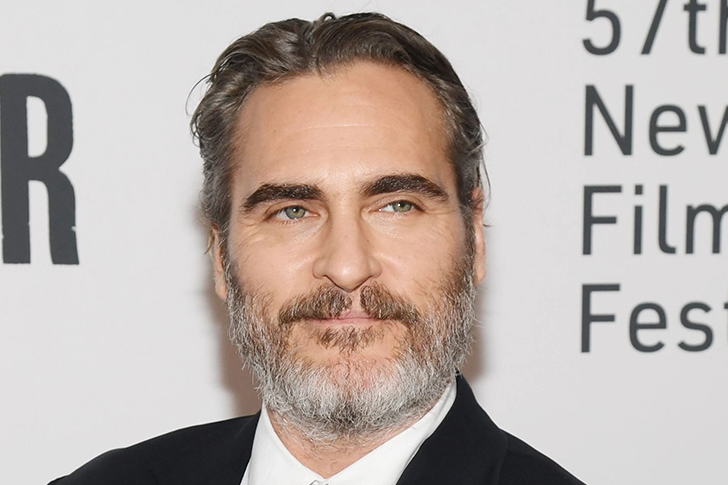 For the American psychological thriller film credit title role as Joker, Joaquin Phoenix, actor and producer, has earned Four Million Five Hundred Thousand dollars ($4.5 M). The movie was released on October 4, 2019 and has generally received a positive review on Phoenix's performance and Todd Phillips'direction, musical score and cinematography. However noted for the film's dark tone and portrayal of mental illness, and handling of violence, Joker, became a major box office success and grossed over One Billion dollars ($1 B), making it the first R-rated film to pass the billion-dollar mark, also the seventh highest grossing film in 2019 and the 35th of all time. Way to go for Joaquin Phoenix!
Jessica Chastian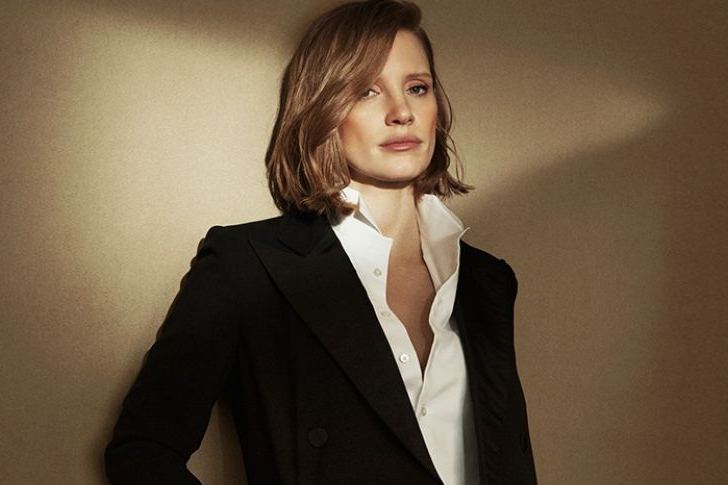 Award winning actress, producer, and 2012 Time 100, Jessica Chastain, is reported to have cashed in Four Million Five Hundred Thousand dollars ($4.5 M) for her movie credit in the 2019 American supernatural horror film, It: Chapter 2. The movie is actually the 2017 sequel of It, where she stars as Beverly Marsh, the only girl member of the childhood click, the Losers. The movie premiered in Los Angeles on August 26, 2019 and was released in the theatres on September 6, 2019 in 2D, Dolby Cinema and IMAX. Worldwide, the film grossed over Four Hundred Sixty Nine million ($469 M). Still a good sum for a movie!
Martin Lawrence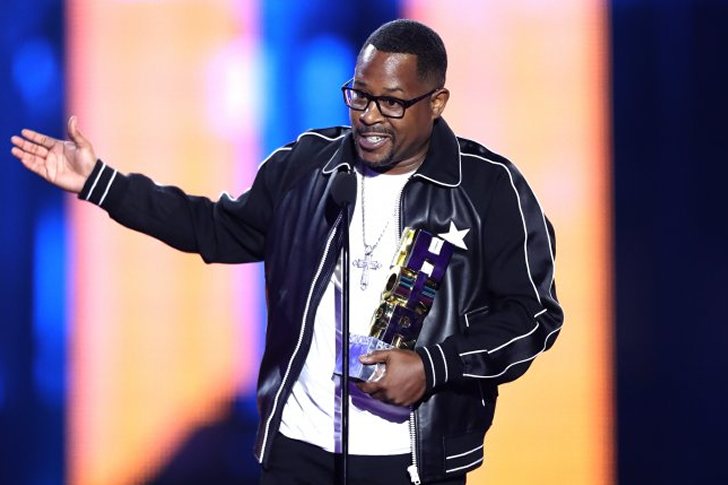 Martin Lawrence is a stand-up comedian, actor, producer, talk show host, and writer most known in the 90s. And in an upcoming reprise of an American buddy cop action comedy film, Bad Boys for Life, where he co-stars with Will Smith, he is set to receive a good amount of Six Million dollars ($6 M). The movie is actually a sequel to 1995 Bad Boys and 2003 Bad Boys II and the last of the Bad Boys trilogy. Columbia Pictures has set the movie to be released in the theatres on January 17, 2020. And I have a feeling it'll all be a good time funny feels early 2020!
Jason Statham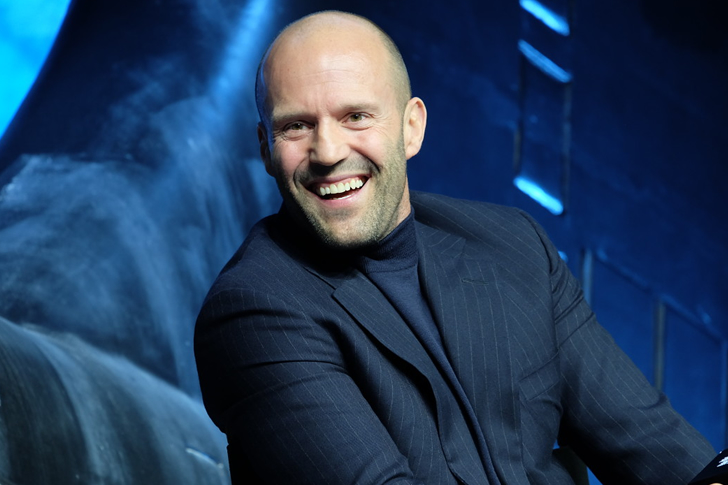 Jason Statham is an English actor and film producer, known for his action-thriller roles which throughout his film career, he regularly performs his own stage combat and stunts. And for the 2019 spin-off movie credit of The Fast and The Furious movie series, for his reprising role as Deckard Shaw, Statham was reported to have made Thirteen Million dollars ($13 M). The spin-off movie is a reported box office success and had gross earnings of Seven Hundred Fifty Eight Million dollars ($758 M). So while Statham's career as an actor and producer has been criticized for lacking depth and variety, he's, however being praised for leading action movie resurgences especially in the 2000-2010s, as his 2002-2017 movies generated an estimate of $1.5 billion! Making him one of the movie industry's most bankable stars.
Emilia Clarke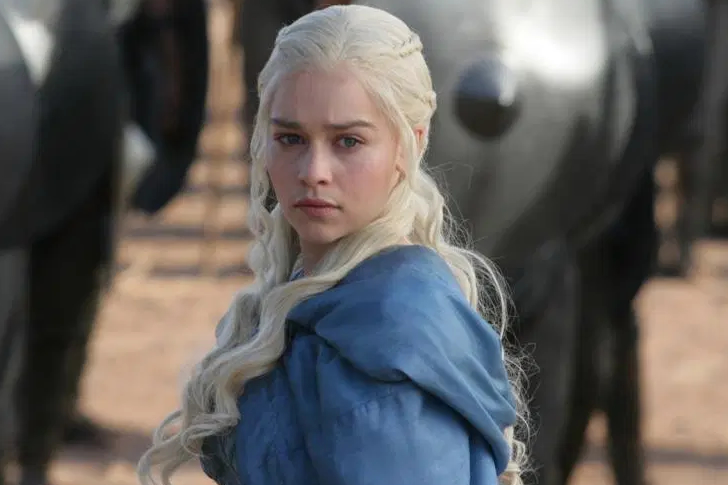 For the recently concluded HBO Fantasy TV series credit, Game of Thrones, and her breakthrough role as Daenerys Targaryen, Emilia Clarke, an English actress, is getting a generous paycheck of One Million Two Hundred Thousand dollars ($1.2 M) per episode. This Mother of Dragons also has made it to Time Magazine's 100 Most Influential People in the World this 2019. With rumoured Thirteen Million dollars ($13 M) Net worth, The Unburnt, Queen of the Andals, gets more millions from her other movie projects, not to mention the millions from the Merchandise and home video, DVD and Blu Ray sales rights.
Kit Harington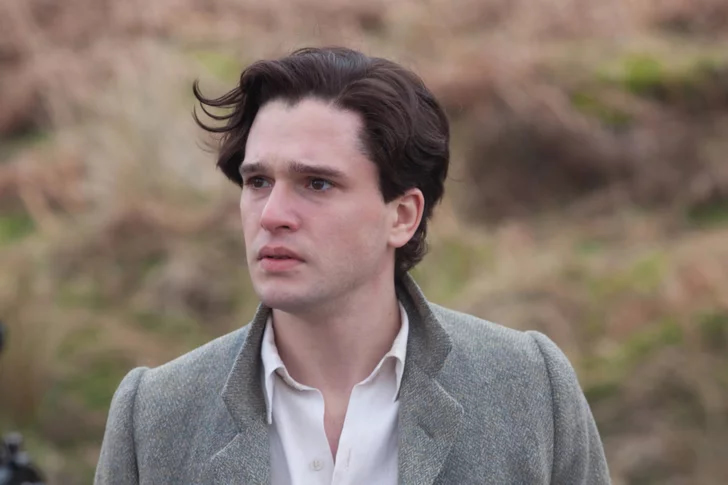 Kit Harington, an English actor, producer and screenwriter, whose rose to prominence was marked by his TV credit role as Jon Snow for HBO's fantasy TV series, Game of Thrones that run from 2011 to 2019. For which long time gig earns him One Million Two Hundred Thousand dollars ($1.2 M) per week or for every episode. Of course the amount does not include all that he is earning from Game of Thrones merchandise and home videos sales yet. It'll definitely add more to the growing bank millions. Rumors have it that he is roughly about Twelve Million dollars ($12 M) in net worth.
Lena Headey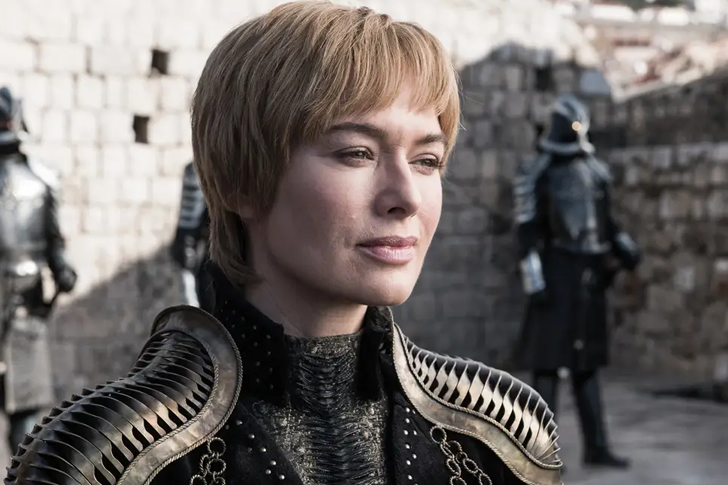 Lena Headey, an English actress and best known for her role as the other twin, Cersei Lannister on the HBO fantasy drama TV series, Game of Thrones. The TV Series credit for which she has received five Primetime Emmy Award nominations and a Golden Globe nomination. Headey's role of the most hated monarch reportedly earns her a One Million Two Hundred Thousand dollars ($ 1.2 M) for every episode. Imagine how much she must have earned since 2011 through 2019 seasons run time. Her rumoured net worth is around Nine Million dollars ($9 M). Not bad at all as she has other more gigs to add more millions to it.
Maisie Williams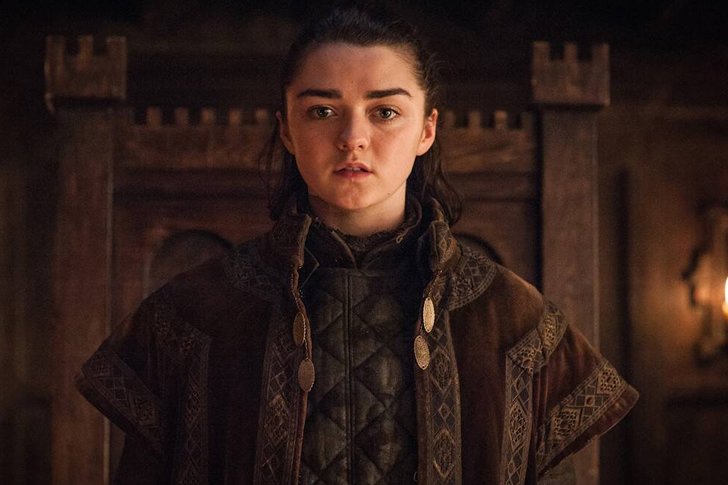 English actress, Maisie Williams in her breakthrough role as Arya Stark for HBO fantasy TV drama series, Game of Thrones that run from 2011 through 2019, and TV series credit for which she won Emmy Award for Best Supporting Actress in a Drama and Portal Award for Best Supporting Actress – Television and Best Young Actor, as well as a Saturn Award for Best Performance by a Young Actor (twice), and with all other nominations, is receiving a One Hundred Fifty Thousand dollars ($ 150,000) per episode which increased to Two Hundred Ten Thousand dollars ($ 210,000) per episode later on. As a young actor, she is rumoured to be $5.79 M in net worth.
Sophie Turner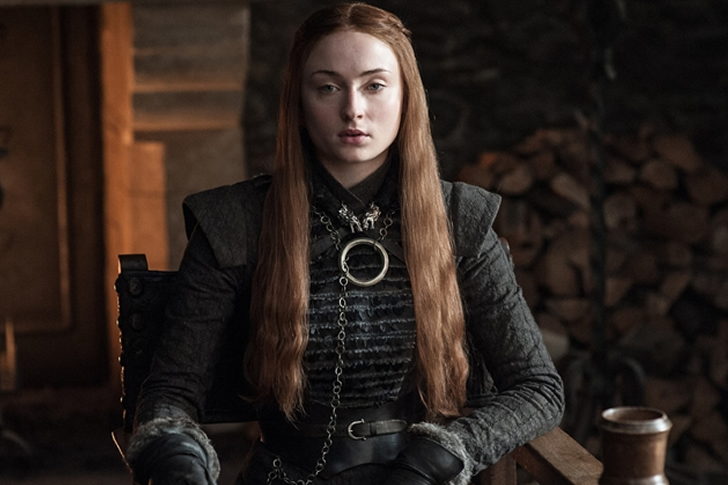 This English actress who's professional acting debut on her TV credit role as Sansa Stark on the HBO fantasy drama TV series, Game of Thrones that run from 2011 to 2019, earns a a whopping Two Hundred Ten Thousand dollars ($210,000) for every episode of the series. Though she isn't making that big of a money, unlike her onscreen brother, Kit Harrington, she didn't feel small at all. As for her character, the number of appearances she made and the effort she gave felt more like what she's getting was more of a give away. But as light as her character was in Game of Thrones, her succeeding roles were nothing short of hardwork. We then nowcoe to see her as Jean Grey in the X-men Film series. She, now, by the way, places at no. 17 on Heat's richest British celebrities under 30 list and may have splurged some of her hard-earned cash on her glamorous French wedding to Jonas Brothers member Joe Jonas.
Jim Gaffigan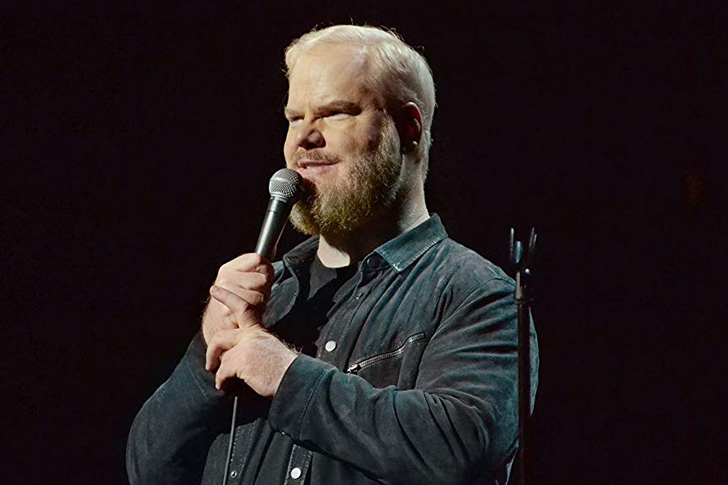 Jim Gaffigan is an American stand-up comedian, actor, writer and producer who ditched Netflix this year and bet on himself. As a comedian, he is known for he is regarded as a clean comic, using often the material about fatherhood observations, laziness and food, and less profanity in his routines. Fortunately for this 53 year old and father of five, he is one found relatable and exceptionally funny in theatres and places as in Ireland. His comedy tour credits prove to pay out well as this 2019 he was just included in Forbes list of highest earning stand-up comedians having been able to rake in Forty-Four Million dollars ($44 M) in his tours and other stints this year alone.
Trevor Noah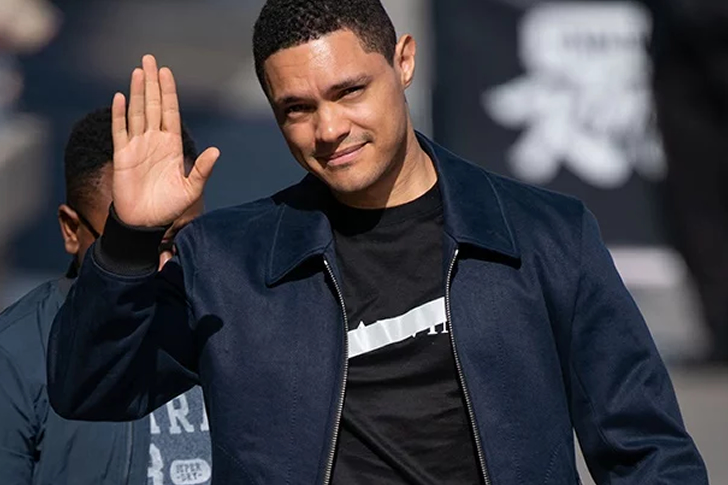 Trevor Noah a South African comedian, writer, producer, political commentator, actor, and currently the TV host of The Daily Show, an American satirical news program on Comedy Central. He is also 2019 Forbes' Fourth Highest Paid Comedian in the World, having earned Forty One Million dollars ($41 M) for the year mostly from his stand-up credits. Noah's usual routine revolves around headline grabs in politics and entertainment as well as covers biggest news stories in those areas, pop culture and more. Noah's work and punch lines reached far and wide that his autobiographical comedy book Born A Crime was published in 2016 and garnered critical acclaim, also he made it to 2017 and 2018 The Hollywood Reporter's list of 35 Most Powerful People in New York Media and 2018 Time's 100. So accomplished he is in his field.
Sebastian Maniscalco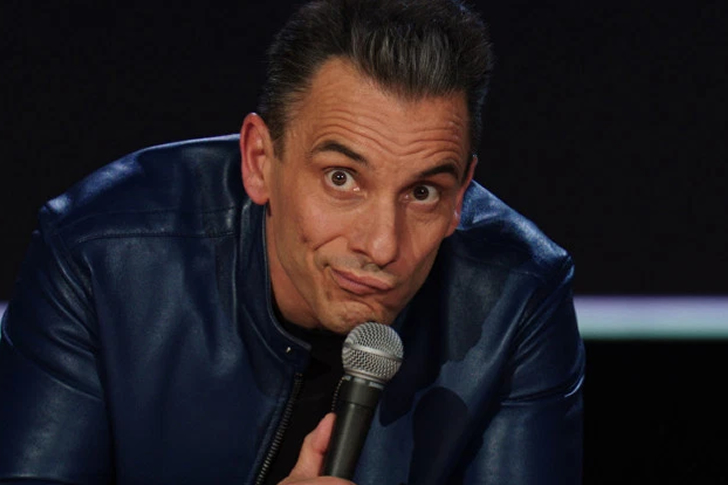 Sebastian Maniscalco is an American stand up comedian and actor with Italian descent. Unlike others who received big breaks climbing the ladder in the comic business, this one, from Arlington Heights, Illinois became Forbes' Fifth Highest earning comedian for 2019 from his stand up credits alone. This year, he was able to garner a stunning Thirty Eight Million dollars ($38 M) from his gigs. And it was only he started achieving more and putting his talents on display in the comic industry that parts like Johnny Venere of the Oscar winning film, Green Book and mob hitman Joe Gallo of the Irishman came his way. Now, we hope to see more of him on screen and reel!
Gabriel Iglesias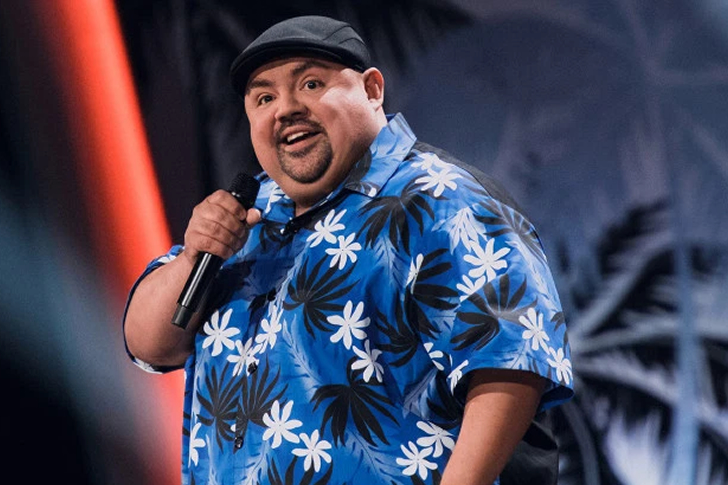 Gabriel Iglesias or known as Fluflly is an American comedian and actor known for his shows I'm not Fat…I'm Fluffly and Hot & Fluffy, made it to Forbes' list of highest paid stand-up comedians in 2019. He is reported to have raked in a whopping Fifty Six Million dollars ($ 56 M) from his stand up gigs and other movie credits. He also is earning from comedian's DVD sales which no doubt boosts and buffs up his earnings to an impressive degree. This 2019, watch out for his Netflix Original series of 10 episodes as highschool teacher in Long Beach, California, Mr. Iglesias.
Amy Schumer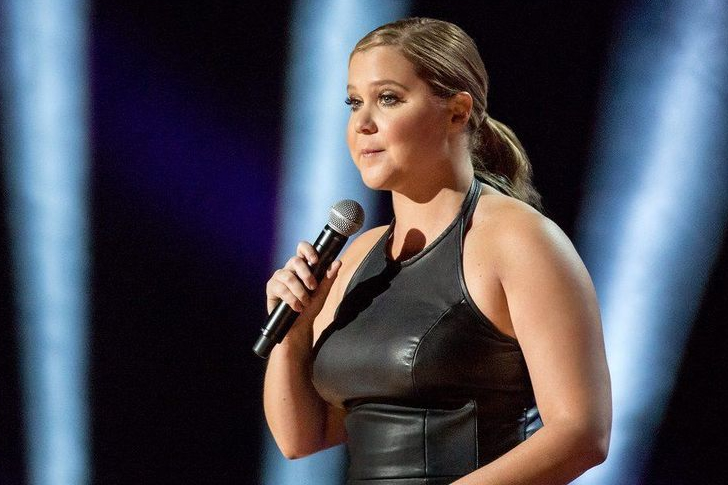 American stand-up comedian and actress, Amy Schumer, who first appeared and joined as contestant on the fifth season of NBC reality competition series, Last Comic Standing in 2007, has made it this far as 2019's 7th placer in Forbes list of highest earning stand up comedian. Making her the first woman and mom stand up comedian who made it in the top 10. Since her 2007 appearance from nowhere, she has been in creator, co-producer, co-writer and starring credits for Inside Amy Schumer, which is an award winning show in 2015 and many more nominations and awards came for her for various roles since then. But nothing beats earning Twenty One Million dollars ($21 M) for the year just for stand-up alone though. Award or none, it pays a lot of bills!
Terry Fator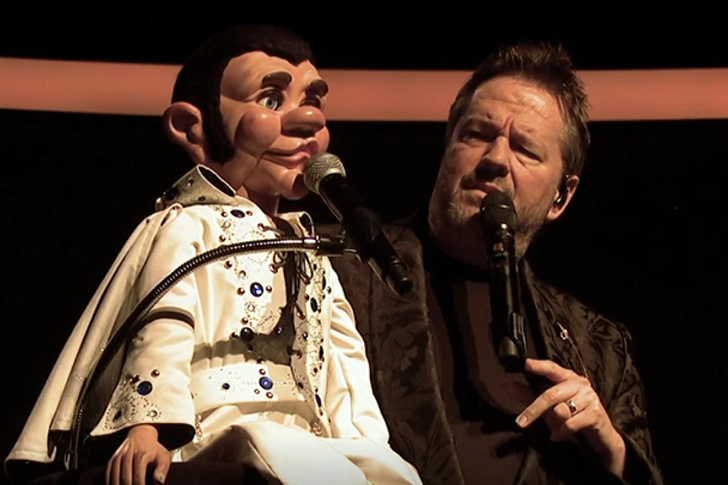 It was in 2007 that America's Got Talent season 2 gave us a household name we will pay to see thereafter, Terry Fator, an American ventriloquist, impressionist, stand-up comedian, and singer from Dallas, Texas. Since 2007, his show credit routines mostly involve ventriloquial impersonations and the use of 15 different puppets. Aside from the million dollar prize from winning the reality tv competition, he immediately got himself a 5-year $100 million contract with The Mirage hotel and casino in Las Vegas, Nevada, a contract he just celebrated 10 years with and counting. For the year alone, he has earned Seventeen Million dollars ($17 M) as continuing headliner in The Mirage.
Jeff Dunham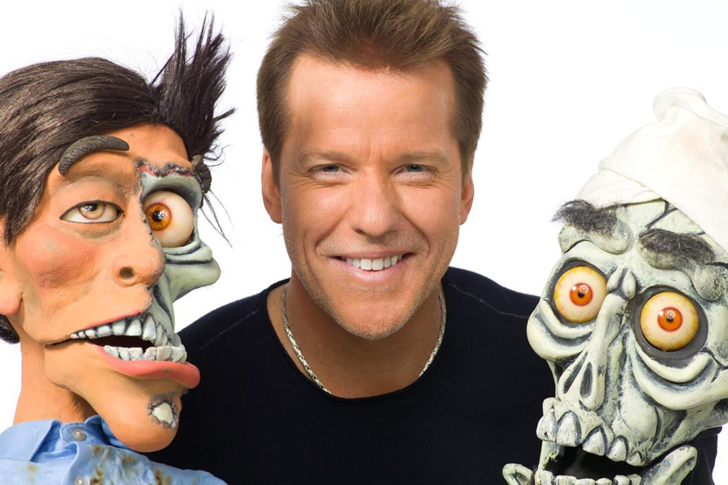 Jeff Dunham is an American ventriloquist, stand-up comedian, actor and voice talent for various animated flicks. His show credit routines always involve a dressed-down version of Don Rickles with multiple personality disorder. And though Time would describe his character as politically incorrect and gratuitously insulting and ill-tempered, he is widely praised and credited for reviving the art of ventriloquism and did more promotion of it than anyone since and was called America's favourite comedian by Slate. For the year, he has earned a whopping Fifteen Million dollars ($15 M) for his touring shows and gigs and some merchandise and DVD sales.
Aziz Ansari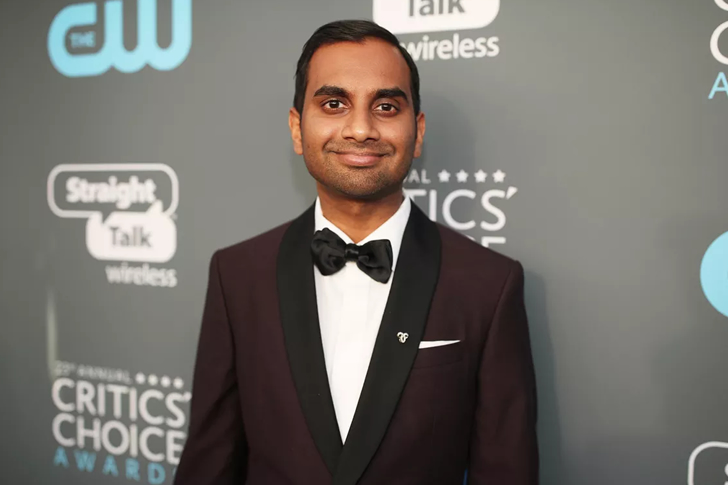 American actor, writer, producer, director, and comedian, and known for his TV credits as Tom Haverford on NBC series, Parks and Recreation, also as creator and lead for Netflix series Master of None, Aziz Ansari is said to be making a comeback on the screen after his Road to Nowhere tour across the US and various parts of the world. From his tour which ended mid-2019, he earned a stunning, Thirteen Million dollar ($13 M) and that's just coming for a quarter of the year before the streaming of his new Netflix special, Right Now. Though 2018 had been a rough year following the scandal he got involved in, making it to Forbes' 2019 Top 10 list of highest paid comedians proved that it may have not been that too bad at all.
Jim Parsons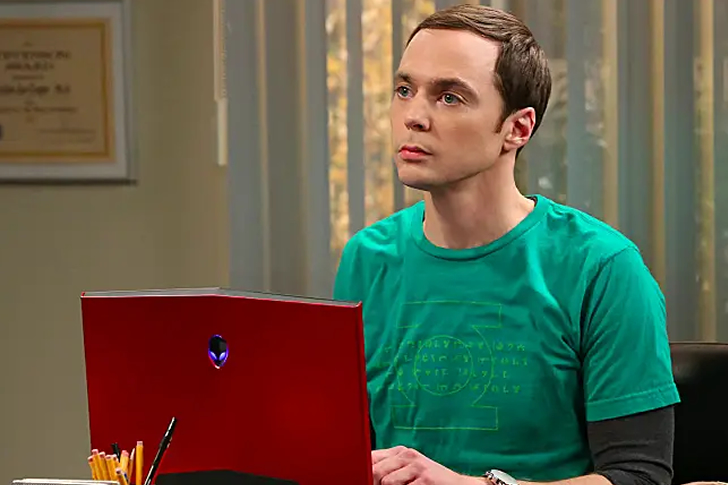 For CBS recently concluded sitcom, The Big Bang Theory, TV series credit as Sheldon Cooper, Jim Parsons, screen and stage actor and producer, is worth One Million dollar ($1 M) per episode. Being the richest of the cast members of the hit sitcom, with a reported stunning net worth of Seventy Million dollars ($70 M), Parsons willingly took a pay cut in favour of two of the regular cast members in the show for their well-deserved pay on the work they put into their roles and the show. Since the cut, his new pay per episode became Nine Hundred Thousand dollars ($900,000).
Kaley Cuoco
Actress and producer, Kaley Cuoco, after starring in a streak of TV credits from supporting to lead roles, has landed to yet again another successful Twelve-year running CBS sitcom, The Big Bang Theory. It was reported that she has been receiving a handsome check of One Million dollars ($1 M) per episode from 2014. In the same year, she was also honoured to receive a star in the Hollywood Walk of Fame. And present in the unveiling was her tennis player husband and her fellow lead casts in the sitcom. It was also just recently that she willing agreed for a pay cut to Nine Hundred Thousand dollars ($900,000) per episode.
Johnny Galecki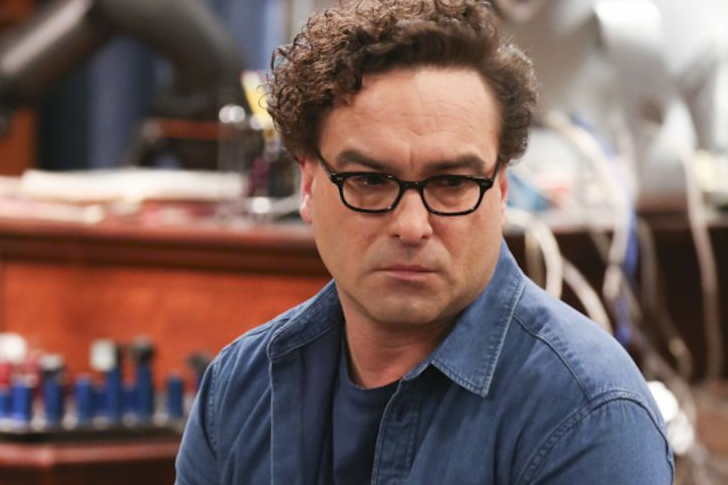 Johnny Galecki, an American actor, who is most known for his TV credit role as Leonard Hofstadter in the Twelve-year run CBS Sitcom, The Big Bang Theory. Being on of the show's original cast members, he's original pay from seasons eight through ten. However, in favour of their other co-stars, he has willingly opted for a pay cut from One Million dollars ($1 M) to Nine Hundred Thousand dollars ($900,000). Galecki has been named by Forbes as second highest paid TV actor in 2018 having estimated earnings of Twenty Five Million dollars ($25 M) for the year. What a worthy way to be tied up to a show.
Kunal Nayyar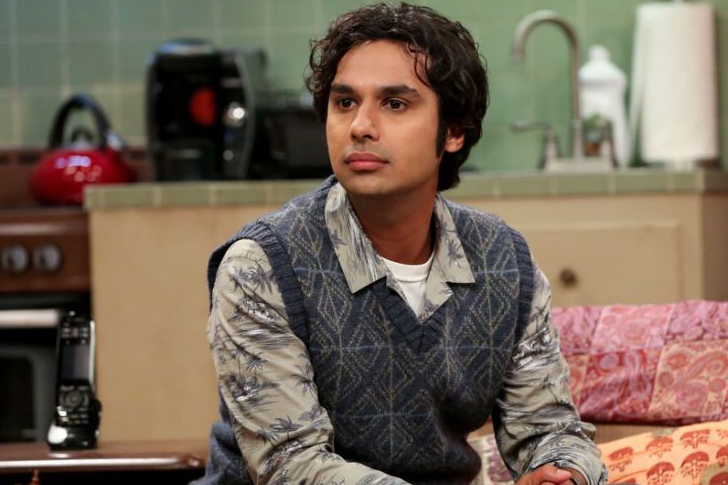 British-born Indian-American actor, Kunal Nayyar, is known for his CBS TV credit for the Twelve-year running sitcom, The Big Bang Theory, for his role as Raj Koothrappali. He is also reportedly Forbes' 2018 third-highest paid TV actor in 2015 and 2018 with annual earnings reaching Twenty Million dollars ($20 M) and Twenty Three Million Five Hundred Thousand dollars ($23.5 M), respectively. As one of the show's founding member, he has seen his pay raised over the years to a stunning amount of One Million dollars ($1 M), however in the last two seasons, he has opted to earn a hundred thousand dollars ($100,000) short in favour of his other co-stars. While in the show, in 2016 he was able to finish writing and publish his book, Yes, My Accent is Real. A journey from New Delhi to sitcom celebrity.
Simon Helberg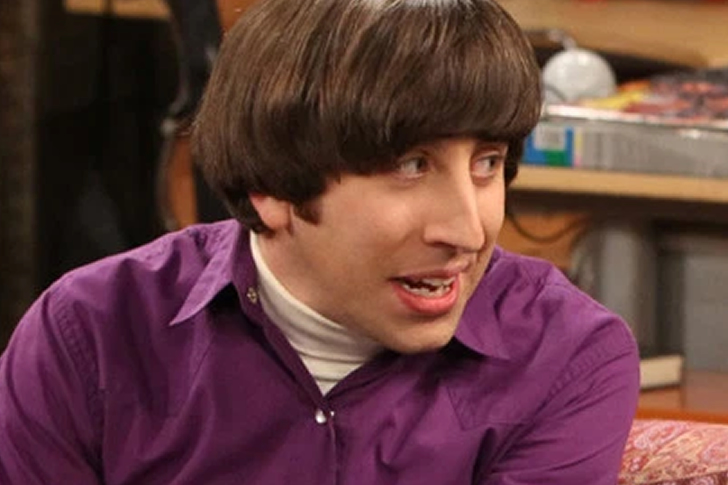 Known as Howard Wolowitz in the hit CBS sitcom, The Big Bang Theory, Simon Helberg, an American actor, comedian and musician, earns a whopping One Million dollars ($1 M) per episode before he agreed to a pay cut to Nine Hundred Thousand dollars ($900,000) per episode in favour of their other co-hosts much deserved increase in pay. His TV credits in the sitcom, not only brought him to Forbes' 2018 third highest-paid TV actor and increasing his net worth to an estimate of Twent Three Million Five Hundred Thousand dollars ($23.5 M) more, but also winning the Critics' Choice Television Award for Best Supporting Actor in a Comedy Series.
Mayim Bialik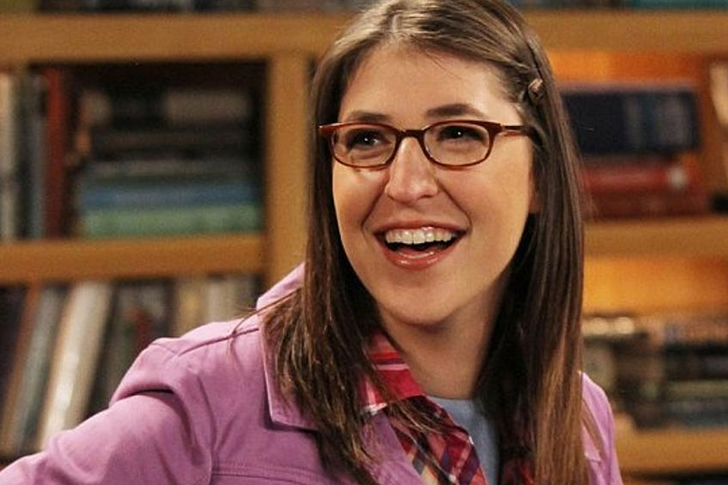 Mayin Bialik, is an American actress, author and neuro scientist, a perfect fit for a TV credit in the Twelve-year running CBS sitcom, The Big Bang Theory, as Amy Farrah Fowler-a neurobiologist in the show. And for her role in the show, she has been nominated many times a for Primetime Emmy Award for Outstanding Supporting Actress in a Comedy Series and finally won the Critics'Choice Television Award for Best Supporting Actress in a Comedy Series in 2015 and 2016. Since other cast members willingly agreed to the cut, she has earn an impressive jump to Five Hundred Thousand dollars ($500,000) per episode.
Melissa Rauch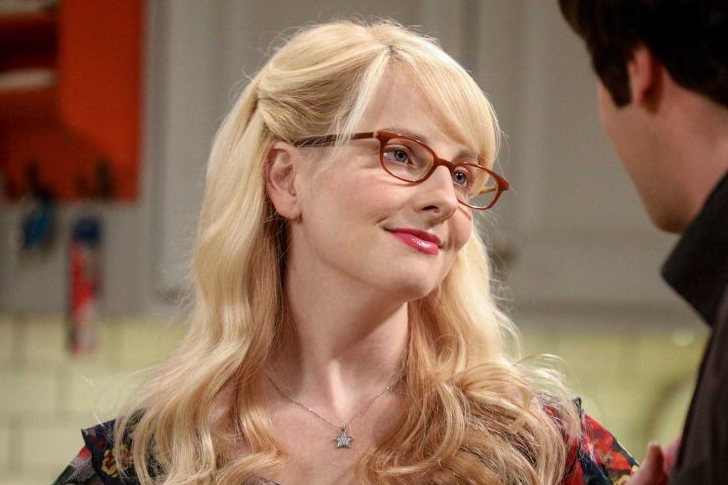 Known as Bernadette Rostenkowski-Wolowitz, who's TV show credit started as Penny's co-worker in The Cheesecake Factory, to dating and becoming fiancée of Howard Wolowitz in season 3 through 4 and married to Howard in season 5 of the Twelve-year running and recently concluded CBS sitcom, The Big Bang Theory, Melissa Rauch earned herself a Five Hundred Thousand dollars ($500,000) per episode since the sweeping increase in her pay after her other co-stars had willingly agreed to the cut in their pay check. In 2013, she also has garnered a nomination for the Critics' Choice Television Award for Best Supporting Actress in a Comedy Series for her role and performance in the show.
Millie Bobby Brown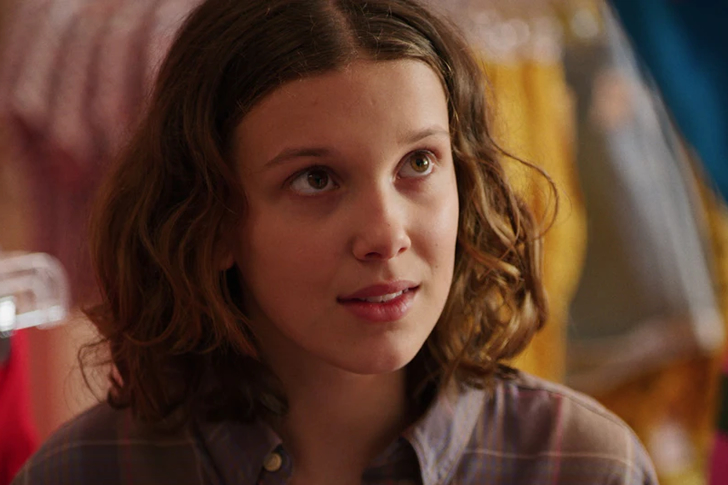 Millie Bobby Brown is the English actress behind the amazing Eleven in the Netflix science fiction horror series, Stranger Things. A television credit for which she has received Primetime Emmy Award nominations for Outstanding Supporting Actress in a Drama Series and became one of the youngest nominees in Emmy history. It is reported that Brown receives Three Hundred Thousand dollars ($300,000) per episode, making her the highest paid of the young actors and earning her feature on Time 100 list of world's most influential people and to top her credits she is also the youngest person to be appointed as UNICEF Goodwill Ambassador.
Finn Wolfhard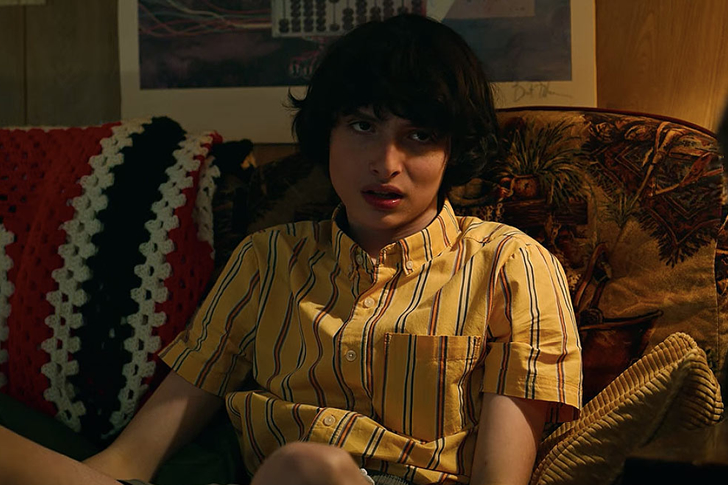 Canadian actor and musician, Finn Wolfhard is Netflix science fiction horror TV series, Stranger Things' Mike Wheeler. He is reported to be earning and increase to Two Hundred Fifty Thousand dollars ($250,000) per episode of Season 3. Other than his Netflix stint, he also took on a film credit as Richie Tozier in the 2017 film adaptation of Stephen King's It and currently member of The Aubreys band after he was the lead vocalist and guitarist for the rock band Calpurnia for some time. And while fans wait for Season 4 of the Netflix series, pays to know that he has also a lot of films and other projects lined up for 2020. Fans better watch out!
Gaten Matarazzo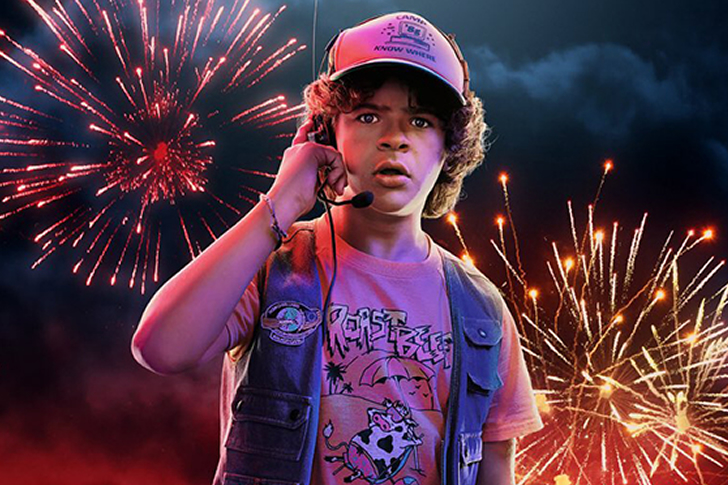 From Netflix science fiction horror series, Stranger Things, Gaten Matarazzo best known for his role as Dustin Henderson, whose musical moment was showcased in the Season 3 finale, is also making money by the episode. He is reported to be receiving Two Hundred Fifty Thousand dollars ($250,000) per episode all through Season 3. And just in case fans are wondering about his musical skill, well, it is to him the start of his early acting career in Broadway, where he had credits in shows as Benjamin in Priscilla, Queen of the Desert and as Gavroche in Les Miserables. And if you should know, he is currently the lead singer of the indie rock band, Work in Progress. Matarazzo is also using his platform to raise awareness on cleidocranial dysostosis (CCD), a condition he shares with his character in Stranger Things and on the side, he raises fund for CCD Smiles, an organization that helps cover costs of oral surgeries for those with CCD.
Caleb McLaughlin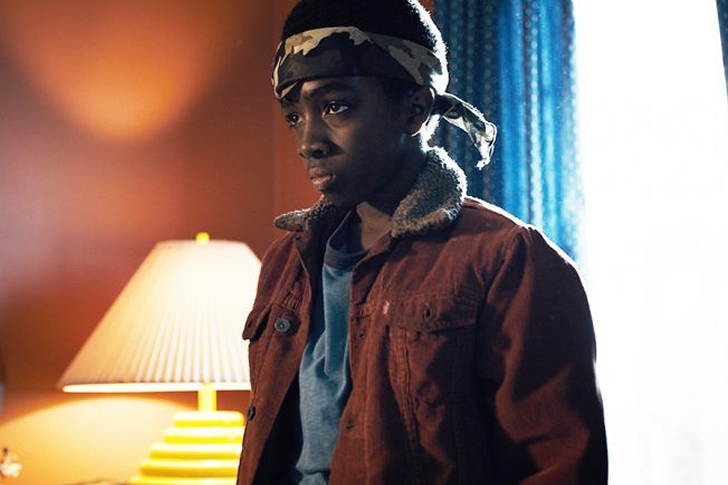 Caleb McLaughlin, an American actor and singer, who first appeared in opera called, Lost in Stars, a production held at the Glimerglass Opera House in Cooperstown, New York. And he played also on the Broadway stage as Young Simba in the musical, The Lion King. And these was before he took to television his acting in the Netflix science fiction horror series, The Stranger Things, where he credits as Lucan Sinclair. In the series, he joins his other fellow cast members with a massive salary of Two Hundred Fifty Thousand dollars ($250,000) per episode. He, then, also another TV credit in 2017 as Ricky Bell in the BET miniseries, The New Edition Story.
Britt Mchenry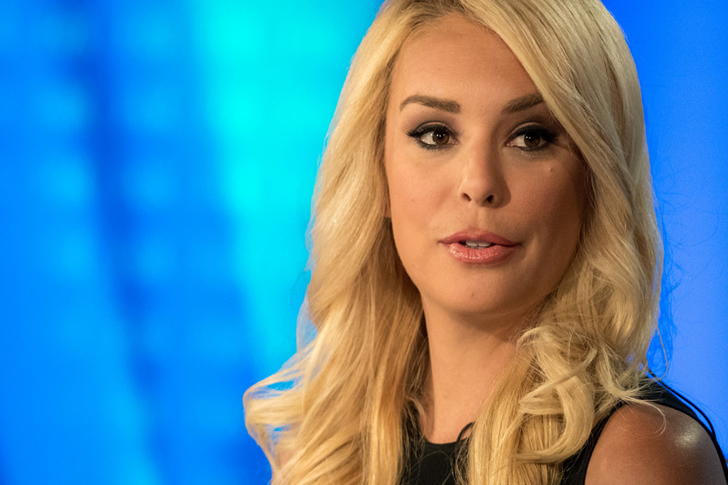 Britt McHenry uses her talent in broadcasting as her ladder to success. She has made a name as a TV personality and sports reporter. People often see Fox News and ESPN. McHenry is currently a commentator on Fox Nation on Fox News and the host of WTTG Fox 5.
McHenry also has other TV credits, like Outside the Lines, SportsCenter, Baseball Tonight, and NFL Live. She started her career by working for WJLA-TV, ABC Television, and NewsChannel 8, a sports reporter. She then became a dugout reporter for Fox Sports San Diego. From here, the rest was history, as McHenry slowly climbed the top. She now has a net worth of $1.5 million and earns a whopping $600,000 per year.
Charissa Thompson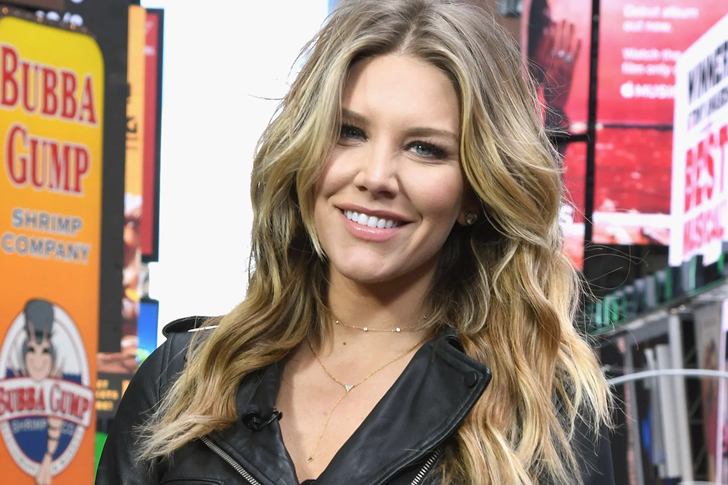 Charissa Thompson has more than 15 years of experience as a TV host and sportscaster, working for Fox Sports. She has hosted a number of college games, both in the fields of basketball and football. In fact, the Thomson is one of the American hosts of Ultimate Beastmaster.
However, despite being a public personality, Thompson remains private about her family. She acts like a home security system for her family, not letting them be dragged into the messy world of celebrities. She started to be a sportscaster in 2006. With her experience and skills, she has managed to amass $3 million net worth for herself. Thompson also has an annual salary of $700,000. Although she is yet to announce her income and asset officially, we're sure she is up for more incredible things to come.
Noah Schnapp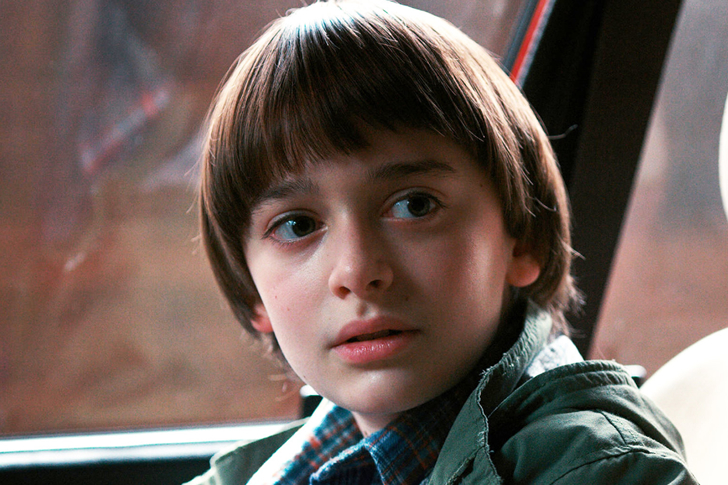 Best known as Will Byers in the Netflix original science fiction horror series, The Stanger Things, Noah Schnapp enjoys the same salary as his fellow co-stars of a whopping Two Hundred Fifty Thousand dollars ($250,000). Season 3 is by far his least traumatic season on the series to date, and it's nice to get to know his character more without being possessed by the mind flayer. Of course in other news, just in case, fans didn't know yet, Noah Schnapp is the voice credit behind the character of Charlie Brown in the animated film, The Peanuts Movie. He also starred as Roger Donovan in the historical drama film, Bridge of Spies Directed by Steven Spielberg.
Sadie Sink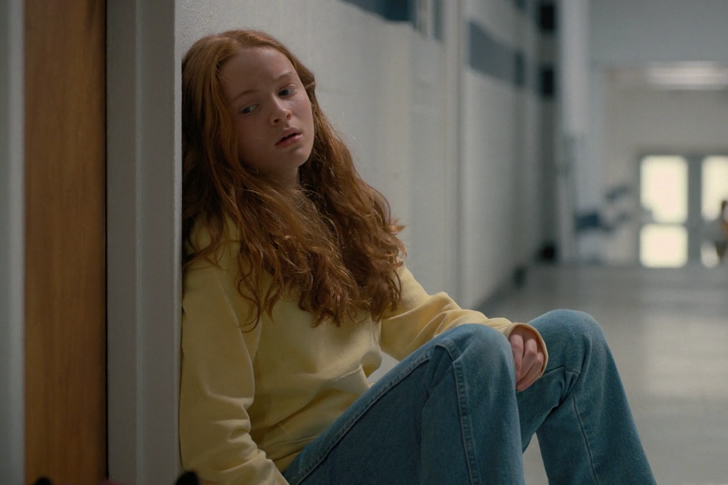 Playing the role of Max Mayfield in the hit Netfix science fiction horror series, The Stranger Things, is Sadie Sink, an American actress who appeared in various TV series, Blue Bloods and, award-winning series, The Americans. She has also worked in Broadway credits such as Annie, where she finished the show as Duffy and understudy to Annie, also she became part of the play, The Audience. She may have been pretty much of a new comer to the original main casts but for her track record, she's pretty paid well One Hundred Fifty Thousand dollars ($150,000) per episode. Not bad at all for a new comer.
Arnold Schwarzenegger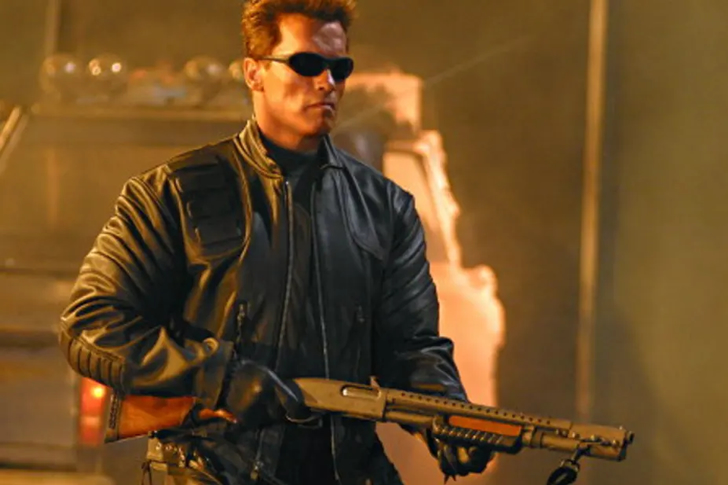 For the 2003 science fiction action movie, Terminator 3: Rise of the Machines, which is the third movie of all Terminator Film Series and for the role of The Terminator, Arnold Schwarzenegger earned Twenty Nine Million dollars ($29M). As promised, Schwarzenegger is back for another Terminator movie credit and under a pretty specific circumstance of a Twenty Nine Million Two Hundred Fifty Thousand dollars ($29.25 M) pay or play fee, amount of which, he will still receive whether or not the movie is made. What can be more amazing than this deal? This filmmaker-politician has it all, did it all and makes it all happen!
Joy Reid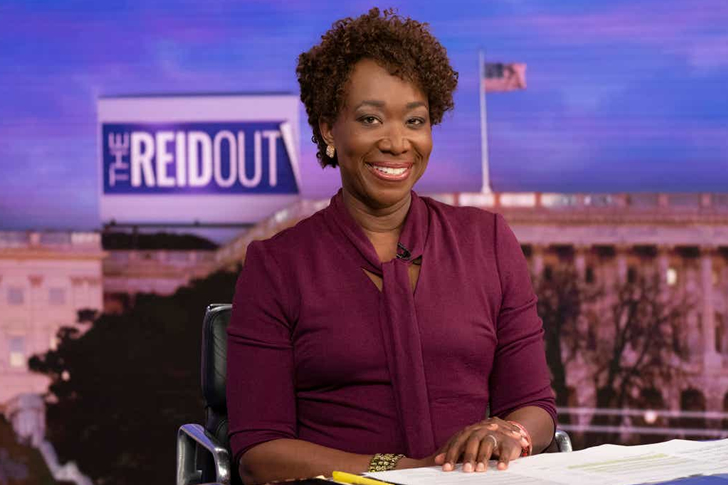 Sure, we all know Joy Reid as the TV host and the national correspondent of MSNBC. She also rose to prominence as a political commentator and had a short-lived talk show of her own, called The Reid Report.
Reid has managed to amass a net worth of $6 million with all the hard work she's doing. Her annual salary is estimated at around $1.5 million, excluding her incentives. She started in the business as a journalist and blogger with The Reid Report political blog before she had a column of her own in Miami Heralds. She has successfully made a name for herself, making her known as one of the most famous political pundits. Reid and her husband, Jason Reid, are reportedly into real estate investments, owning several US properties.
Kat Timpf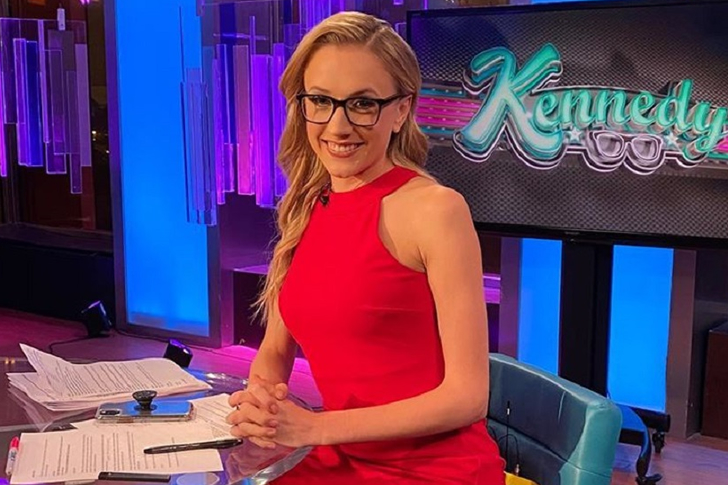 You may know her as a TV personality, but Kat Timpf is more than just that. She has a lot under her sleeves. Timpf is a commentator, host, reporter, and journalist. Additionally, the 31-year-old personality is also a columnist and a comedian. What more can you ask for?
She seems to know everything, especially as someone who gets credits to discuss things about her country actively. She often gives comments and argues on any political, social, and economic issues. Timpf knows what to say and what she's saying. With her incredible talent, her $70,000 per annum salary is totally worth it. Although she may have a humble net worth, it will surely grow ten folds or more in the future. Who knows, you may see her having her own show next.
Jim Carrey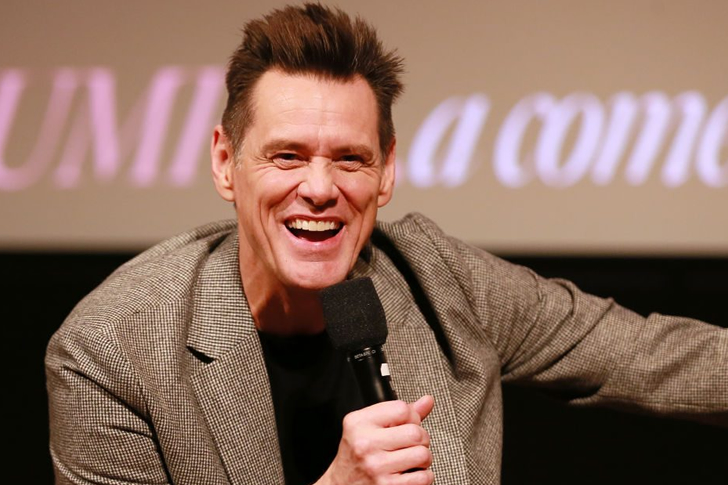 From 2008 romantic comedy movie, Yes Man, and for the role of Carl Allen, Jim Carrey earned Thirty Million dollars ($30 M). Carrey is one of those actors who take risk and bet on the outcome of the film production rather than cutting the deal at the start. The movie, in Carrey's opinion, won't do well as action blockbuster or in a movie superhero sense, however, will be best in the comedy degree, and so took the risk and wa-la! He still hit it hard given the movie grossed at Two Hundred Thirty Million dollars ($230 M). And for the amount he got from the movie, Forbes included him their 100 list in 2009.
Idris Elba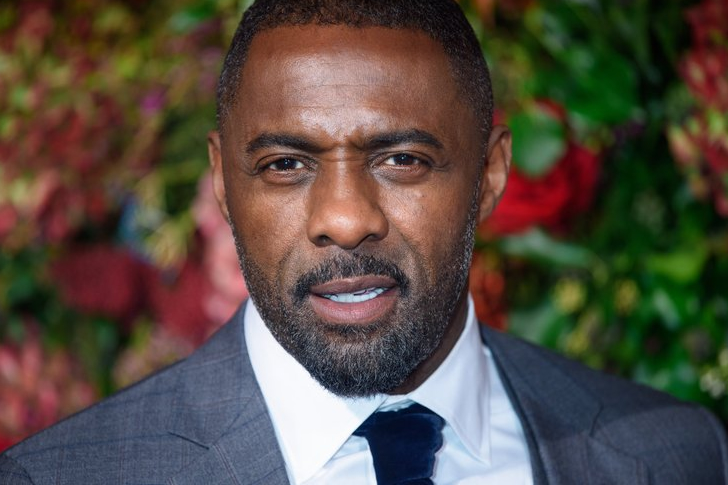 Named in the Time 100 in 2016, multi-award winning, English actor, writer, producer DJ, and rapper-singer, Idris Elba, received pay check of Eight Million dollars ($8 M) for his reprise role in the spin-off movie credit of The Fast and the Furious, Hobbs & Shaw. Served just right, as he's no ordinary talent in this film, this actor has worked in other hit movies as well. And to name a few, he was Mandela: Long Walk to Freedom in 2013 with Best Actor nominations, he also portrayed Heimdall in Thor 2011 and its two other sequels in 2013 and 2017, Also with Avengers Movie in 2015 and 2018. He also starred in Pacific Rim 2013 and Beasts of No Nation in 2015. He's a pretty accomplished actor in his own right. And as of May 2019, his film credits all together have grossed over $9.8 billion at the global box office, including over $3.6 billion in North America alone, where he is one of the top 20 highest-grossing actors.
Dacre Montgomery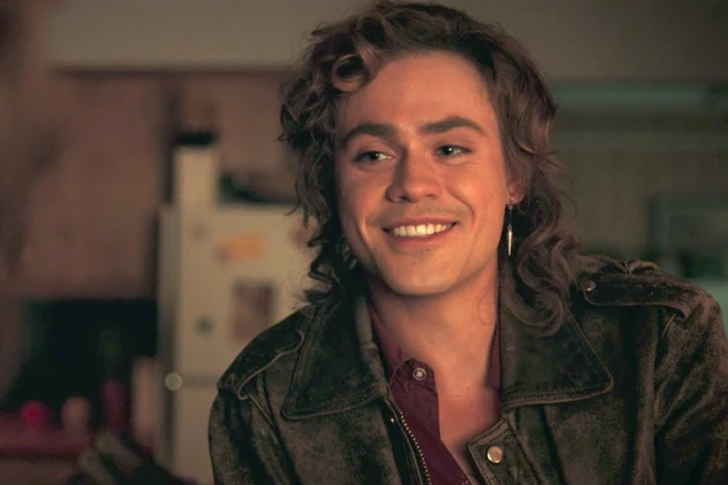 Dacre Montgomery is an Australian actor most known for his film credit as Jason Lee Scott in Power Rangers and in the hit Netflix science fiction horror series, The Stranger Things, as Billy Hargrove. Despite his difficult season 3, he got to enjoy a good chunk of One Hundred Fifty Thousand dollars ($150,000) per episode, which is the same as with his onscreen half sister, Sadie Sink. And what a bonus he got with that epic seductive lifeguard sequence at the beginning of the season-really makes up for the ending. Talk about bonus, did you know that he recently released his own podcast titled, DKMH, where he features his very own poetry. Now what could be hotter than that?
You've Reached The End